This Sour Cream Pound Cake is perfectly delicious!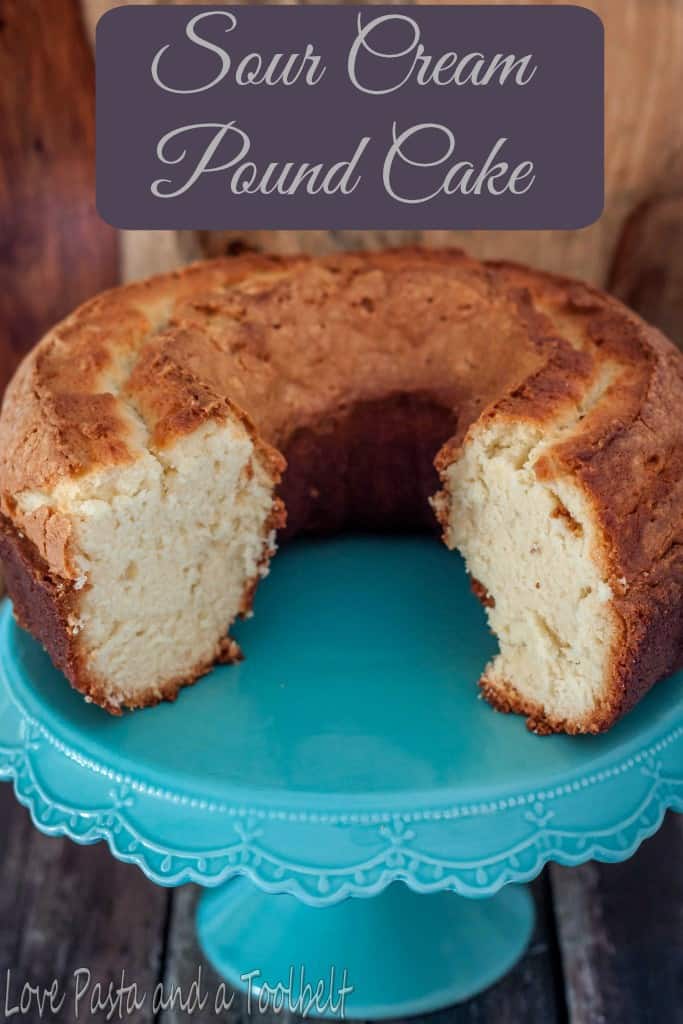 Pound Cake is one of my favorite desserts. Any time we go to my Grandma's house for a holiday I'm always checking to see if there is pound cake for dessert. Up until a few weeks ago I had never made one myself! But when I got my great aunt's recipe box from my grandma and found the recipe for Sour Cream Pound Cake I knew I had to try it! There is just something so fun about trying out these recipes that are handwritten on an index card and were written years ago.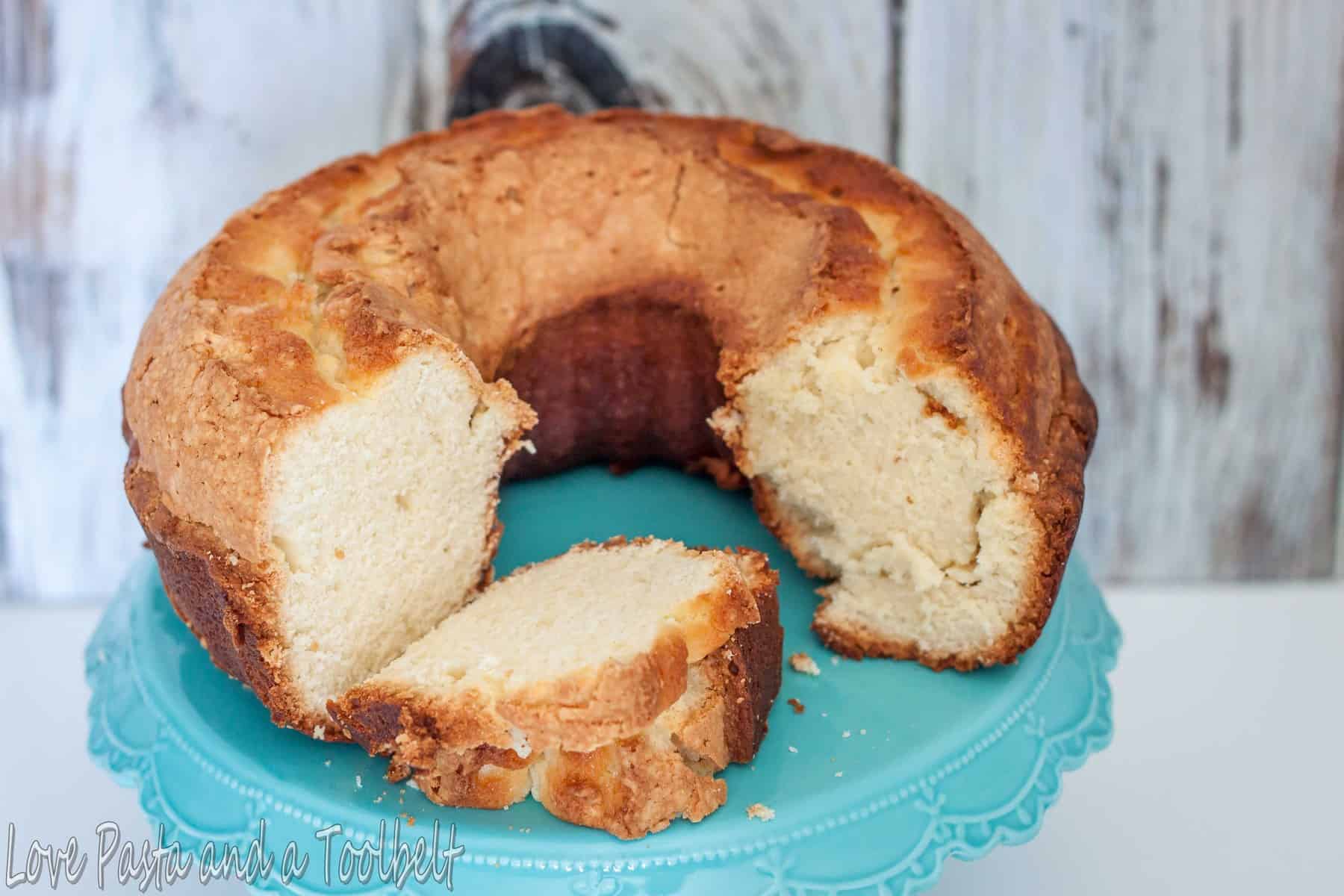 The pound cake was pretty simple to make! Just don't make the mistake I did and set your timer wrong and then it cooks a little too long. It still tasted completely delicious but if I had cooked it the correct amount of time it would have been a bit more moist. For some reason in my kitchen there are no timers, not on the stove or the microwave, it is strange. So I have to result to the good old iphone where I frequently set the alarm wrong. My goal is to pick up a nice little timer like this one from Amazon, you know what I'm going to order it right now so I don't have to complain about this anymore!
And now on to the recipe so you can try out this delicious Sour Cream Pound Cake for yourself!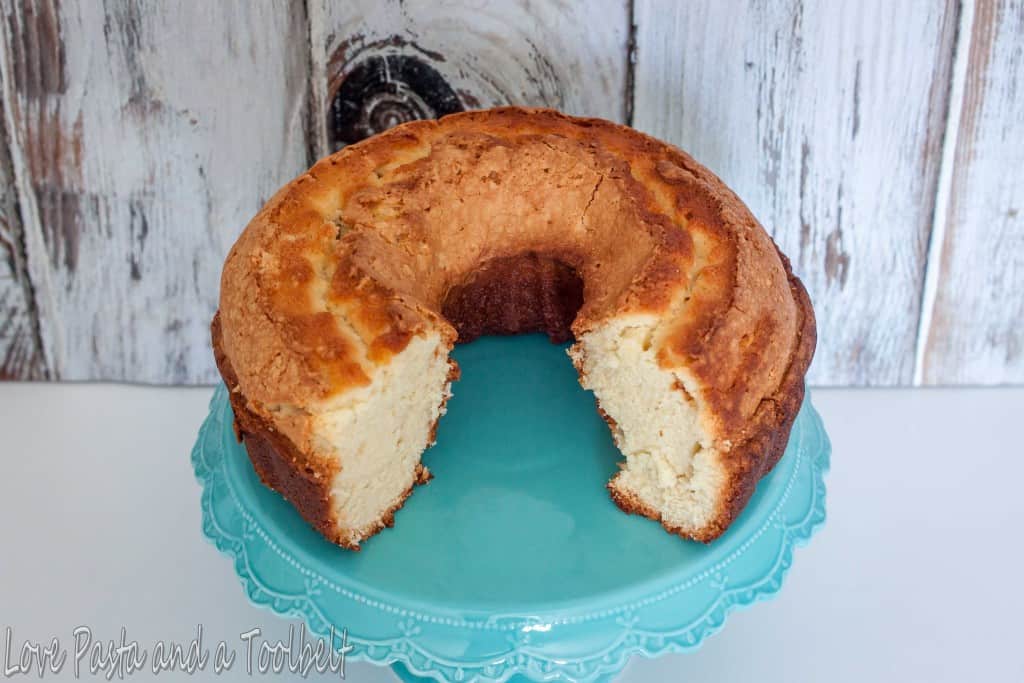 Sour Cream Pound Cake
Author:
Prep time:
Cook time:
Total time:
Ingredients
8 ounces sour cream
3 cups sugar
3 cups all purpose flour
2 sticks butter
6 eggs
1 teaspoon vanilla
1/4 teaspoon baking soda
Instructions
Combine the baking soda and sour cream in a small bowl
Cream sugar and butter together
Add in the sour cream and baking soda mixture
Alternate adding eggs (two at a time) and flour
Add vanilla
Bake at 325 for 1 hour and 20 minutes
I cooked this in a bundt pan but I think it could also be done in a loaf pan, but you may need two. It was so delicious and per usual I sent half of it with my sister to her school because no way do I need to eat an entire pound cake. I mean I'm not saying I couldn't but I definitely should not!
As I made this I was wondering, do you top your pound cake with anything? I don't but I was wondering if anyone does?