Heading on a trip? I've got some Airport Travel Essentials for you!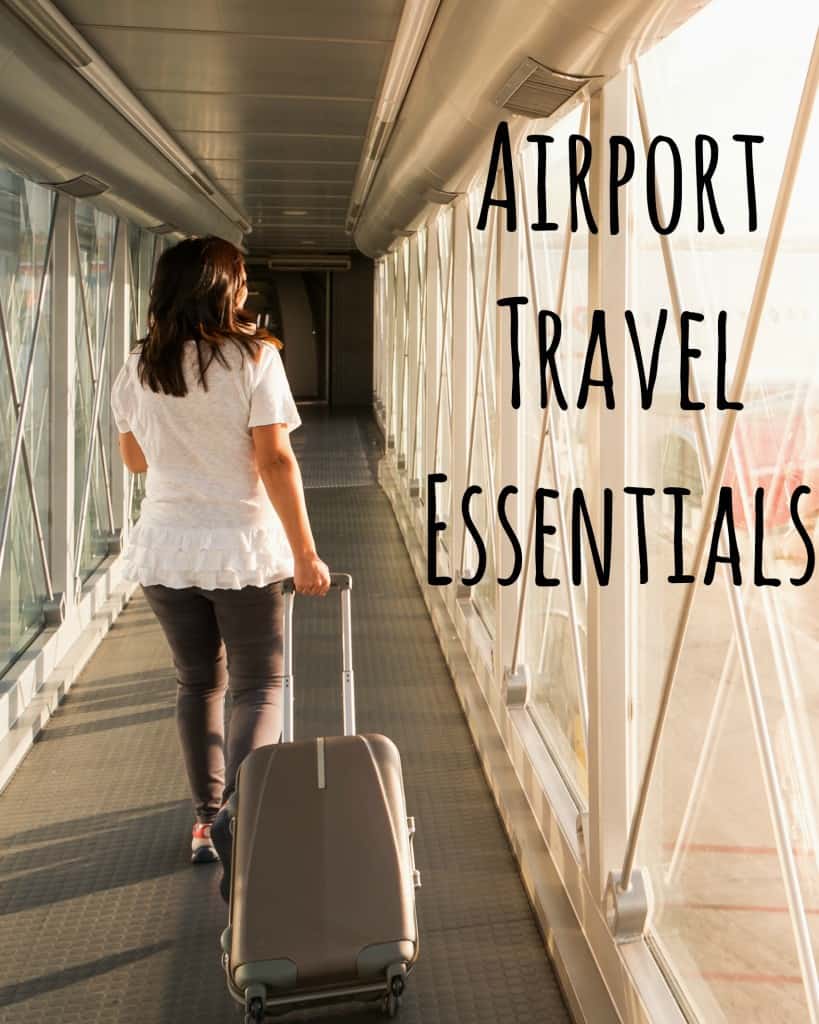 Lately I have been doing a lot of traveling. It can be quite exhausting and I am excited to finally be home for awhile. As I was packing for my first trip I started thinking about my Airport Travel Essentials. Back when I was working as a nanny in DC and had family all over the place I did a lot of airplane traveling. I loved it but it does complicate things in the packing. I enjoy being able to throw whatever I want into my car but you have to be more vigilant in your packing when you fly.
1. Comfortable Shoes– This one has become so important to me as I get older. I used to dress super cute for the airport because I thought flying was so exciting. But now I go for cute but comfy. That is my new motto in dressing for travel. Whenever I see people in the airport wearing 5 inch heels I just think how much I'd be hurting after walking all around the airport in those shoes!
2. Medicine– Travel can be exhausting and lead to headaches and aches, especially if you experience delays or long layovers. I always like to have my ibuprofen on hand because it can be quite expensive to buy in the airport. Other good things to have are tums, allergy medicine etc.
3. Reading Material– I always like to get some reading done when waiting around the airport. Whether it's a new book on my kindle or some good celebrity gossip magazines I like to be entertained and use that time as a time to read a bit.
4. Headphones– I hate when I forget my headphones when I travel! If I'm traveling alone I like to be able to listen to my music and if I forget my headphones then that doesn't work out and I can't be buying new headphones every trip!
5. A Rolling Suitcase– When I got my rolling carry on bag what a relief to my neck and shoulders that was! On my last trip I put my computer into the rolling back inside my shoulder bag. That way I was able to pull it out if I had to gate check my bag but I didn't have to spend the entire walk around the airport with that heavy thing on my shoulder.
6. A Neck Pillow– If you're taking a long flight and want to sleep then a neck pillow is a great option! When I flew to Thailand it was 20 hours worth of flying so a neck pillow was a necessity and I was so glad that I bought one for the trip! Sleeping on a plane is not my cup of tea but it helped me be more comfortable in my attempts!
7. Layers– One minute the plane is hot the next it's freezing and you just never know. So I always like to bring a jacket or dress in layers to be prepared for any temperature. It also helps when you're flying from a hot to cold place or vice versa. When I traveled from Nashville to Michigan the other week I had to be prepared to dress warmer once I arrived in Michigan.
Do you like airplane travel? What are some of your travel essentials when flying?