This shop has been compensated by Collective Bias, Inc. and its advertiser. All opinions are mine alone. #CollectiveBias #LongLastingScent
DIY Laundry Room Signs and Suavitel® Fragrance Pearls™ 
I'm not going to lie, I actually enjoy doing laundry! Of all the household chores I would definitely pick laundry over doing any other. There is just something enjoyable to me about folding laundry and having a drawer full of clean clothes. I want my laundry room to be cute and it's a work in progress. One of the projects I've been working on are my DIY Laundry Signs. I've honestly been working on these for awhile and I was so excited to get them finished.
One of the things I love about laundry is the smell of clean laundry. I'm always picky about the scents of my laundry products. I decided to head out to Wal Mart to pick up the Suavitel® Fragrance Pearls™ which are in-wash scent boosters that give clothes 5x longer lasting fragrance!
I picked up the Soothing Lavender because lavender is one of my favorite smells. I love the relaxing feelings associated with lavender so I'm always drawn towards that scent. The other scent option is Field Flowers, which also smelled good! I also picked up a LavenderSuavitel® liquid fabric conditioner to go alongside my in-wash scent boosters. Some select Suavitel® liquid fabric conditioners will even have samples of the Suavitel® Fragrance Pearls™!
As I work to create a more calming and relaxing environment in my laundry room, (my dream is to paint it a nice lavender color) I was excited to finish up these DIY Laundry Signs to add a little cuteness to my laundry room.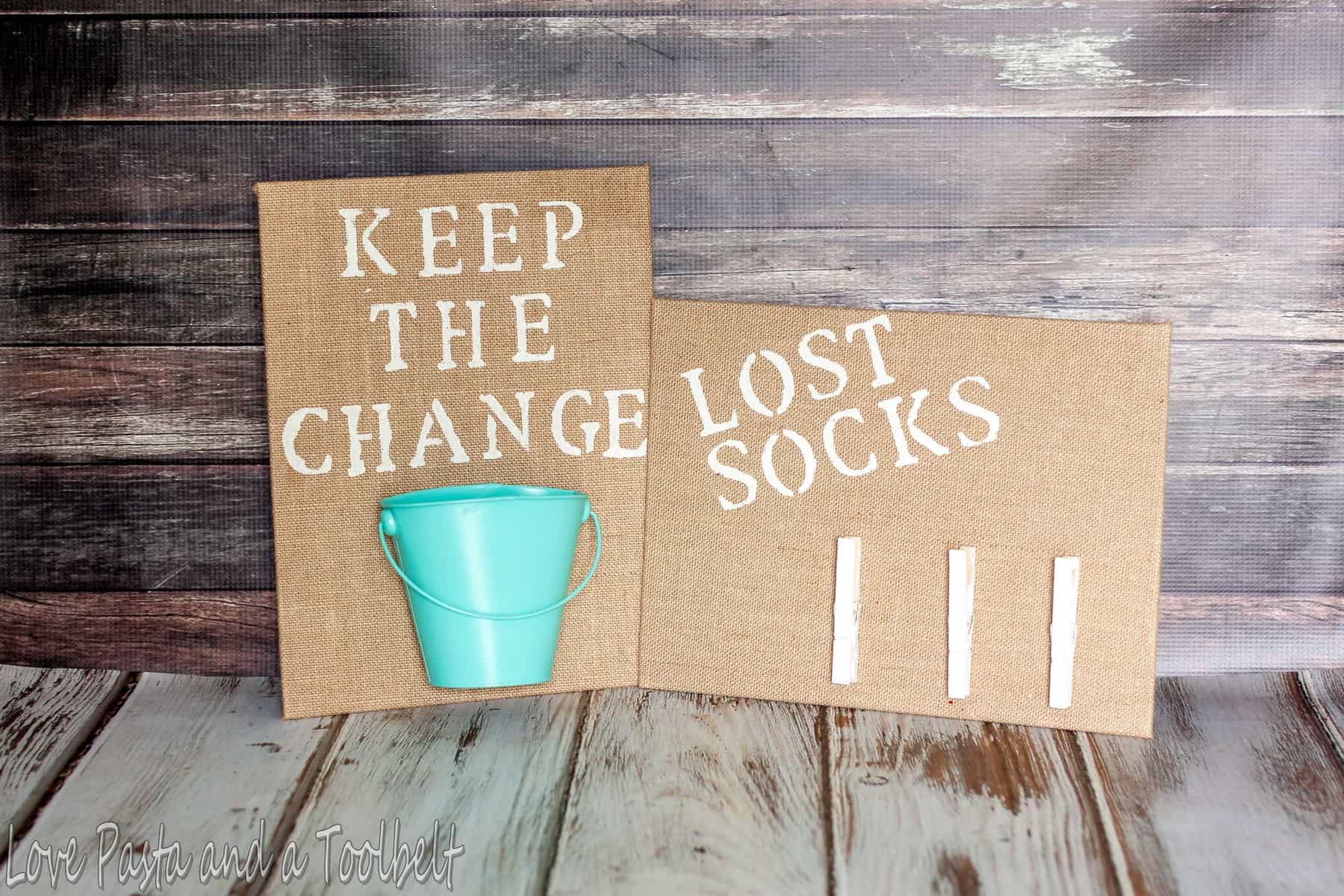 Supplies:
– Burlap boards
– Stencils
– Off white paint
– Clothespins
– Cute little bucket or jar
– Hot glue gun
Directions:
1. Begin by laying out your stencils for your words, tape them down and then paint on your letters
2. Paint your clothespins as well if desired
3. Hot glue your clothespins to your "Lost Socks" board
4. Hot glue your little bucket or jar to your "Keep the Change" board
5. Hang and enjoy!
Have you tried the Suavitel® Fragrance Pearls™? What's your favorite scent for your laundry?