Our dogs, Dolly and Sadie, are so important to us. Right now they are basically like our children. We always want to make sure we take great care of them and keep them as healthy as we can. Today I wanted to share one way that we do this, by making sure they stay free from fleas and ticks! I was sent free Adams™ Flea & Tick Control Products to share about with you guys today but all opinions are my own.
Dolly and Sadie are inside dogs but they also love spending time in our "park like" backyard. Yes that was the description by the real estate agent when we bought the house. It's the perfect backyard for dogs because it doesn't have any nice grass and it has a lot of trees so we don't have to worry about them messing up the grass. But because we have so many trees we definitely have to worry about ticks and with dogs fleas are always a concern.
The smartest way we can protect Dolly and Sadie from pests is to treat them, our home and yard before a flea and tick outbreak occurs. I would much rather spend the time preventing then trying to get rid of fleas. Adams™ Flea & Tick Control Products have a full line of products that can help you do just that. The Adams™ for Dogs Flea & Tick Spot On® provide flea and tick protection for up to 30 days. Flea and Tick prevention every month is something we keep up with for our dogs. I have a reminder in my calendar every month so I don't forget! When purchased at Walmart, the Adams™ for Dogs Flea & Tick Spot On® comes with the Adams™ Smart Shield® applicator that makes it so much easier to apply the flea and tick treatment.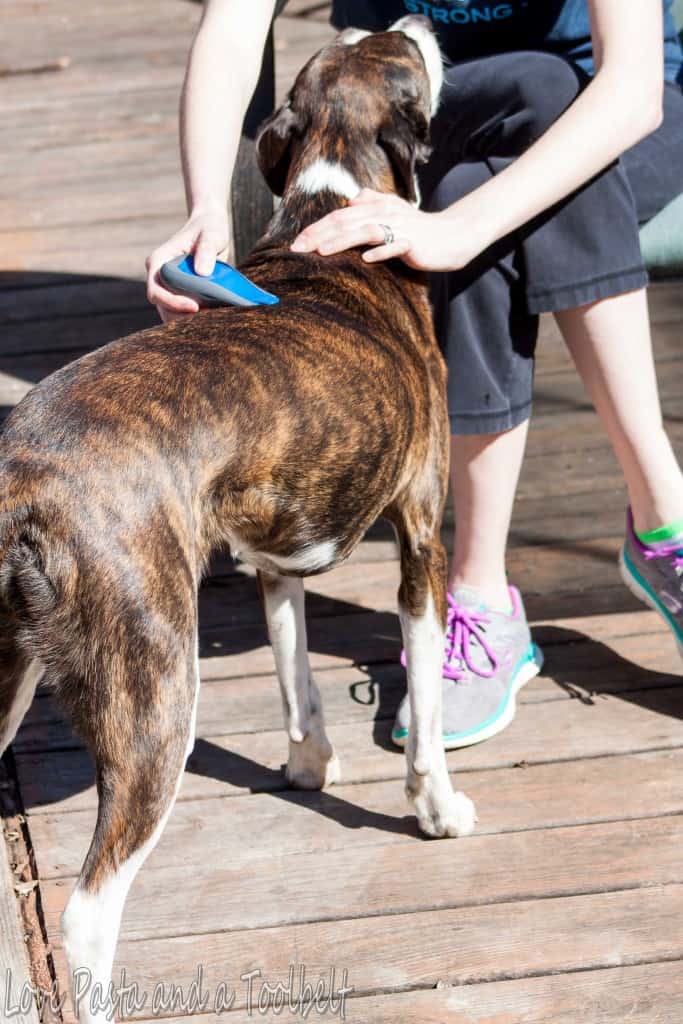 Other products you can get for preventative measures are the Adams™ Flea & Tick Spray, which will kill fleas and ticks. The Adams™ Flea & Tick Cleansing Shampoo can be used like any other pet shampoo but it kills fleas and ticks. The Adams™ Flea & Tick Home Spray goes beyond just fleas and ticks and also kills cockroaches, ants, spiders, mosquitoes and even bed bugs. The great thing about these products is you can pick them up at WalMart so they are super convenient to get!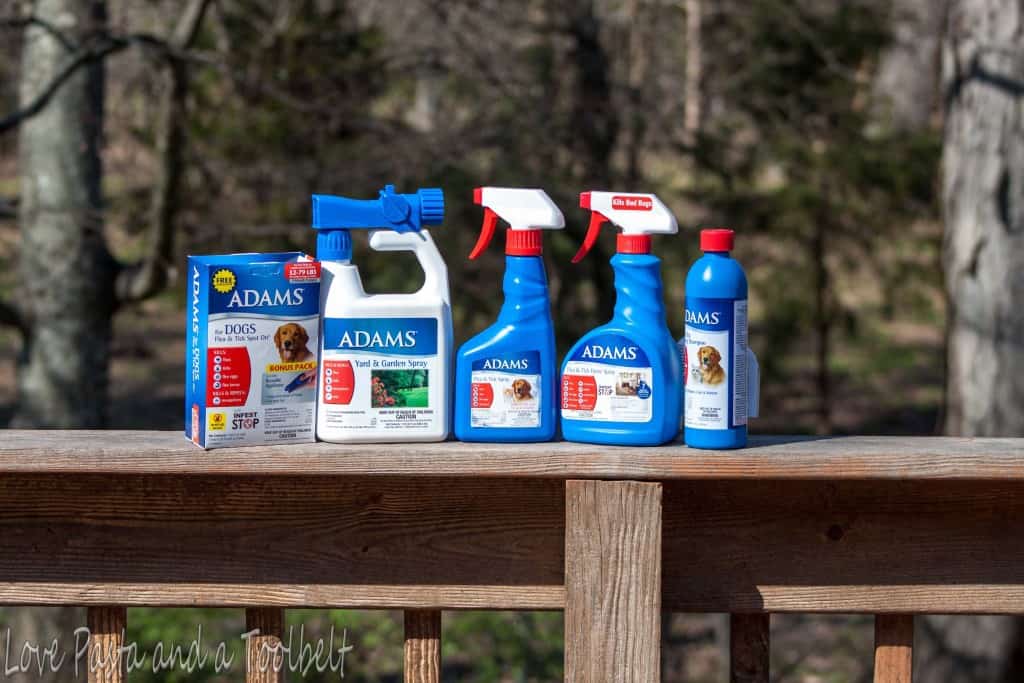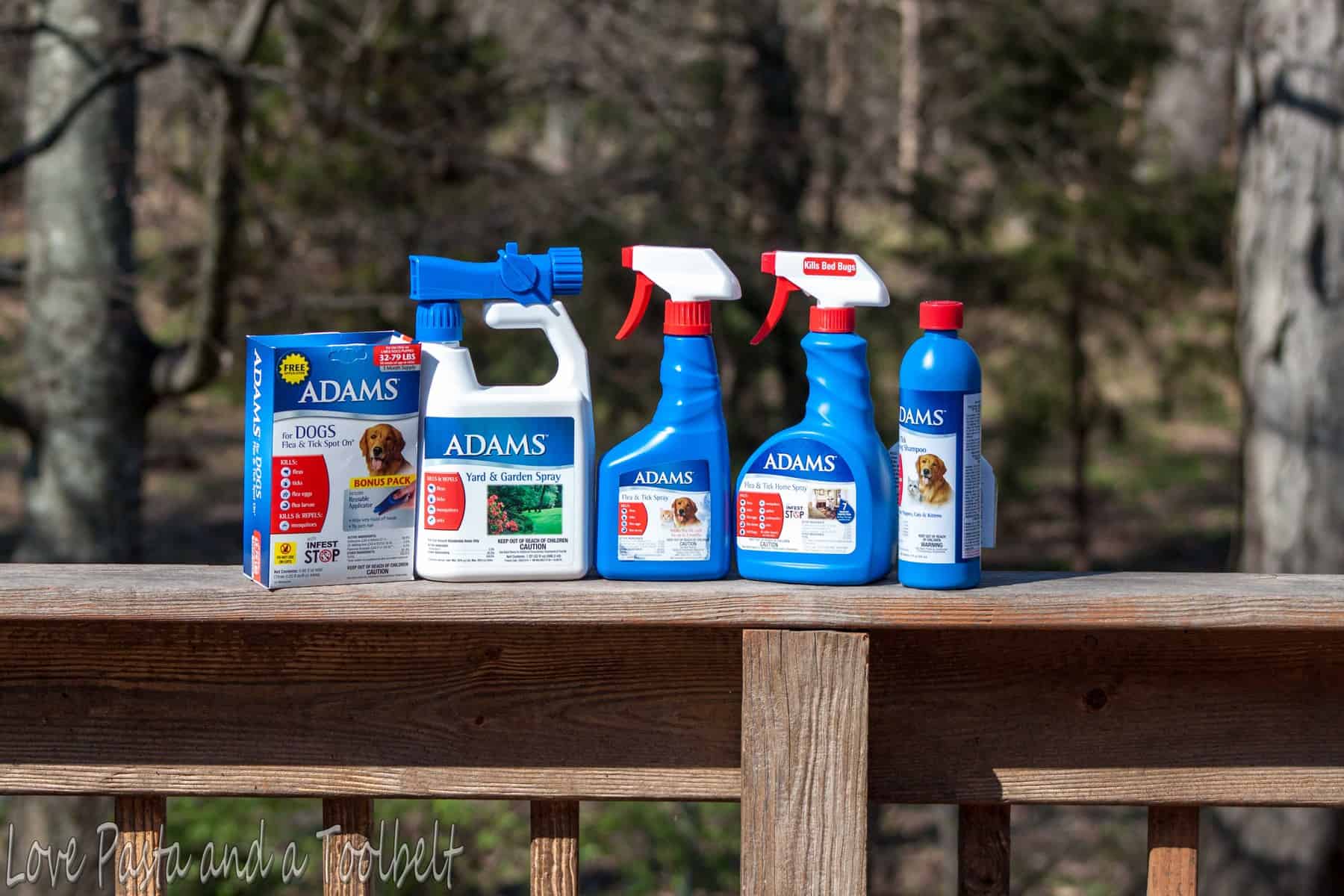 Dolly and Sadie always keep us laughing and amused with their antics. Whether it's Sadie barking and running in her sleep or Dolly sleeping on her back with one paw in the air, they are adorable. Do you sense a theme here? They are cutest when they sleep, especially Sadie who is still in the crazy puppy stage. I was never a dog person growing up but boy has that changed. I can't imagine life without my pups!
Another great thing to check out is the FREE Adams Flea & Tick Outbreak Alerts, which provide a helpful heads-up about local weather changes and the related threat of flea and tick outbreaks in your zip code. You can sign up for the alerts here and you will automatically be entered in the Adams Start Smart, Stay Smart Sweepstakes. Monthly gift card and product prizes will be awarded now through July 31, 2015. I can't say no to a good sweepstakes, how about you?
I would love to hear about your pets and your tips to keep them healthy and safe?
This  is a sponsored post written by me on behalf of Adams™ Flea & Tick Control Products.
Smart Shield and the Adams blue bottle are trademarks of Farnam Companies, Inc.  Spot On is a registered trademark of Wellmark International.  All other trademarks are property of their respective owners.