Freshen up your Fiesta with this Taco Salad recipe!
Cinco de Mayo is right around the corner so today I wanted to share a fun recipe to use at your Cinco de Mayo party. I wanted to change things up and not go with a traditional taco recipe but share a recipe for Taco Salad using Old El Paso taco shells. This is a recipe that my Aunt Kellie always makes and everyone loves it.
Do you have a party for Cinco de Mayo? Throwing a party can be really stressful so before I share the Taco Salad recipe I wanted to share a few party planning tips in addition to this delicious recipe for your party and how you can use Old El Paso and Avocados from Mexico to help freshen up your fiesta!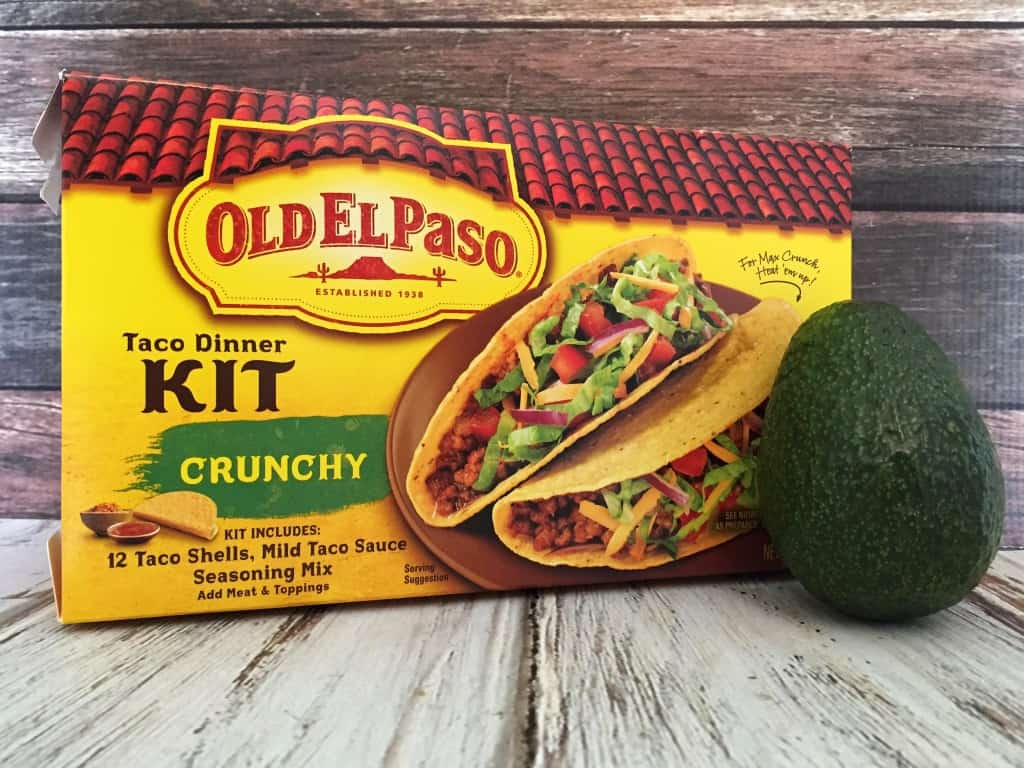 1. Pick a theme– Obviously in this case Cinco de Mayo is your theme. But will you have a specific color scheme? Will you focus on food or games or drinks? So many fun things to choose and having a theme always helps me in picking out decorations and planning.
2. Pick your decorations– I have a hard time envisioning stuff sometimes so I end up with a lot of choices but I save my receipts. I love putting it all out and seeing how it all comes together.
3. Get your basic supplies– Plates, bowls, cups, silverware and napkins. Do you have things to hold your drinks and ice? Think through which food and drinks you are serving and figure out which serving dishes and utensils you will need.
4. Decide on food and drinks– When having a party food and drink is pretty important, especially on Cinco de Mayo. Guacamole is a perfect option for a dip recipe using Avocados from Mexico. Tyler has become a huge fan of guacamole lately and it's so simple to make!
And speaking of food now I must share with you this delicious recipe for Taco Salad for your Cinco de Mayo party!
Taco Salad
Author:
Prep time:
Cook time:
Total time:
Ingredients
Head of lettuce
Tomato
Cucumber
Onion
1 lb. ground beef per head of lettuce
Ole El Paso Taco Shells
Ole El Paso Taco Seasoning
Thousand Island or Catalina dressing
Instructions
Prepare your traditional salad
Brown ground beef and drain
Add taco seasoning according to package directions
Top salad with seasoned ground beef and broken up taco shells
Add dressing of your choice
Using any of the Old El Paso products and the Avocados from Mexico you can create a delicious and fun Cinco de Mayo party. Cinco de Mayo also happens to be our pup Dolly's birthday so we'll get to have double the celebration! To aid in your celebration be sure to check out the great coupons where you can save on your products from Publix which is where I picked up my ingredients!
What will you do to celebrate Cinco de Mayo? Let us know and enter our giveaway for $10 Paypal Cash!