Please welcome my contributor Kay as she shares her recipe for Cinnamon Bread!
We just love cinnamon bread toast for breakfast, don't you? Hot and crispy edges with butter melting into the spicy swirls… It sure doesn't last long around here! When I was growing up, my mom had a home bakery. We would make this bread to sell at the Farmer's Market, and we would cut off the end of the loaf, so customers could see the pretty swirl of the cinnamon bread. My siblings and I would gobble up those crusts as quick as a wink! Cinnamon bread still tastes like home, to me.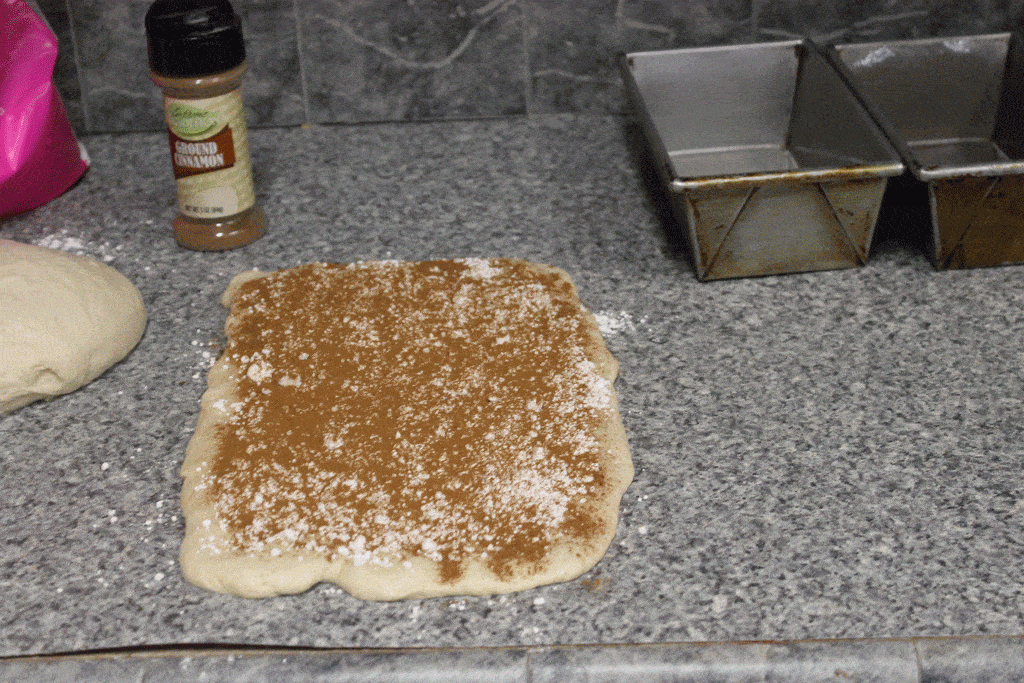 Here is my easy recipe. If you have a stand mixer, this recipe should work fine. Or you may mix it up by hand, of course.
Cinnamon Bread
Author:
Ingredients
2 cups warm water
1 tablespoon yeast
1/4 cup sugar
1/4 cup butter
1 teaspoon salt
5-6 cups flour
Filling:
1/2 cup powdered sugar
2 teaspoons cinnamon
Instructions
Place water in bowl, add yeast and sugar. Mix.
Add flour, salt, and butter, mix well.
Knead for 2 minutes in a mixer,(5 min by hand) adding flour if necessary.
Let dough rise till doubled. (about 30 minutes)
Divide in half. Roll each half in a rectangular shape, about as wide as your bread pan.
Sprinkle each loaf with 1/4 cup powdered sugar and 1 teaspoon cinnamon.
Roll loaf up carefully, and place in greased pans.
Poke through loaf several times with a fork to release air bubbles.
Let rise till doubled.
Bake at 350 for 30 minutes.
I can't wait to try out Kay's recipe! Be sure to hop on over and visit her!
Follow Kay on Facebook | Instagram | Twitter | Pinterest |