This shop and DIY Photo and Card Display for Mother's Day have been compensated by Collective Bias, Inc. and its advertiser. As always all opinions are mine alone. #BestMomsDayEver #CollectiveBias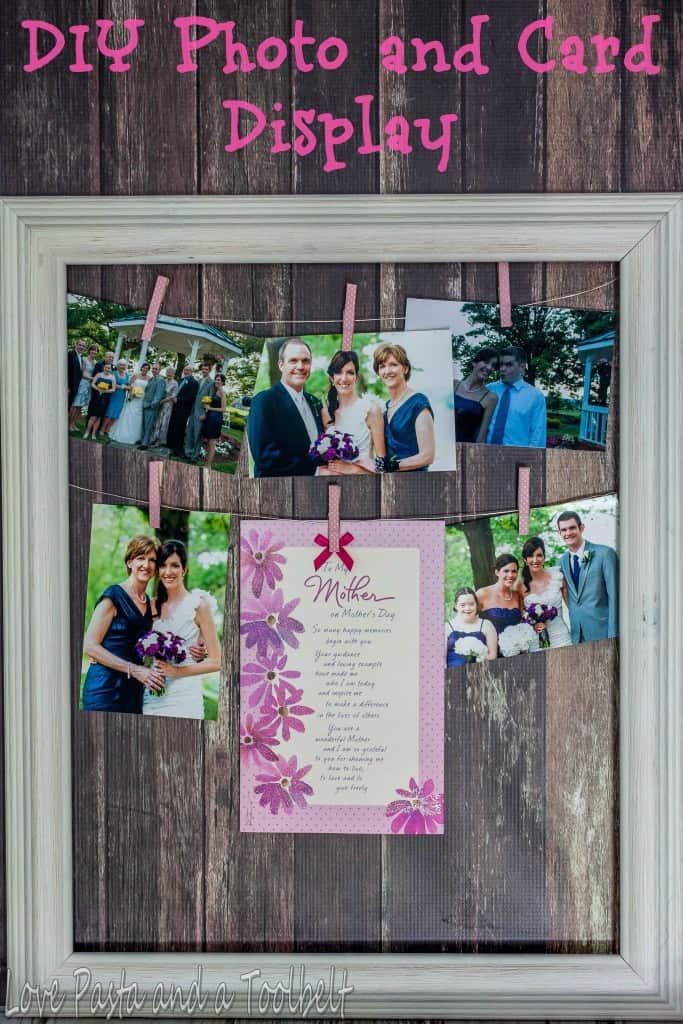 With Mother's Day just around the corner I've been thinking about what to get for my mom this year. I love going the sentimental route sometimes and this year I decided to create her a DIY Photo and Card Display. Today I wanted to share with you how I made it and a little about my mom and why she is special to me.
I decided to create a DIY Photo and Card Display for her because she's in the process of moving herself, my dad and little sister to a new town right now. Moving away from all of your friends can be a hard thing to do so I wanted to help make it a little more cheery with a fun new decoration for her house.
Growing up I went through the typical teenage stages where I didn't want to hang out with my parents. But now that we live five hours (soon to be eight) apart I cherish the time I get to spend with them. When I went off to college I called my mom almost every day. Partly due to being homesick, but also because I love to talk to her. She's always my biggest supporter and encourager. I still call her almost every day.
One thing I love about my mom is her patience. She's probably the most patient person I know and one of the most loving. As we sat with all of my mom's side of the family this past weekend watching interviews with my papaw (her dad), who just passed away, he was asked who was the easiest child to raise. He said hands down, my mom. Apparently growing up she exhibited this patience and never got angry. That is something about her that I aspire to be like everyday.
I also want to have a marriage like my mom and dad. They've always exhibited a loving and Godly marriage for me and my siblings. And so far we've followed their tradition that I like to call "one and done." As my sister and myself have both married the first guy we've dated which is the same as my mom and dad since they were high school sweethearts.
I enjoyed checking out the "One Stop Shop" from American Greetings at Wal Mart and picking up a card for my mom to be the first thing she can hang on her display. The "One Stop Shop" is a great place to build the perfect Mother's Day gift with all of the great choices. My favorite kind of cards to pick out are always the ones with sweet messages inside that I could never word so nicely.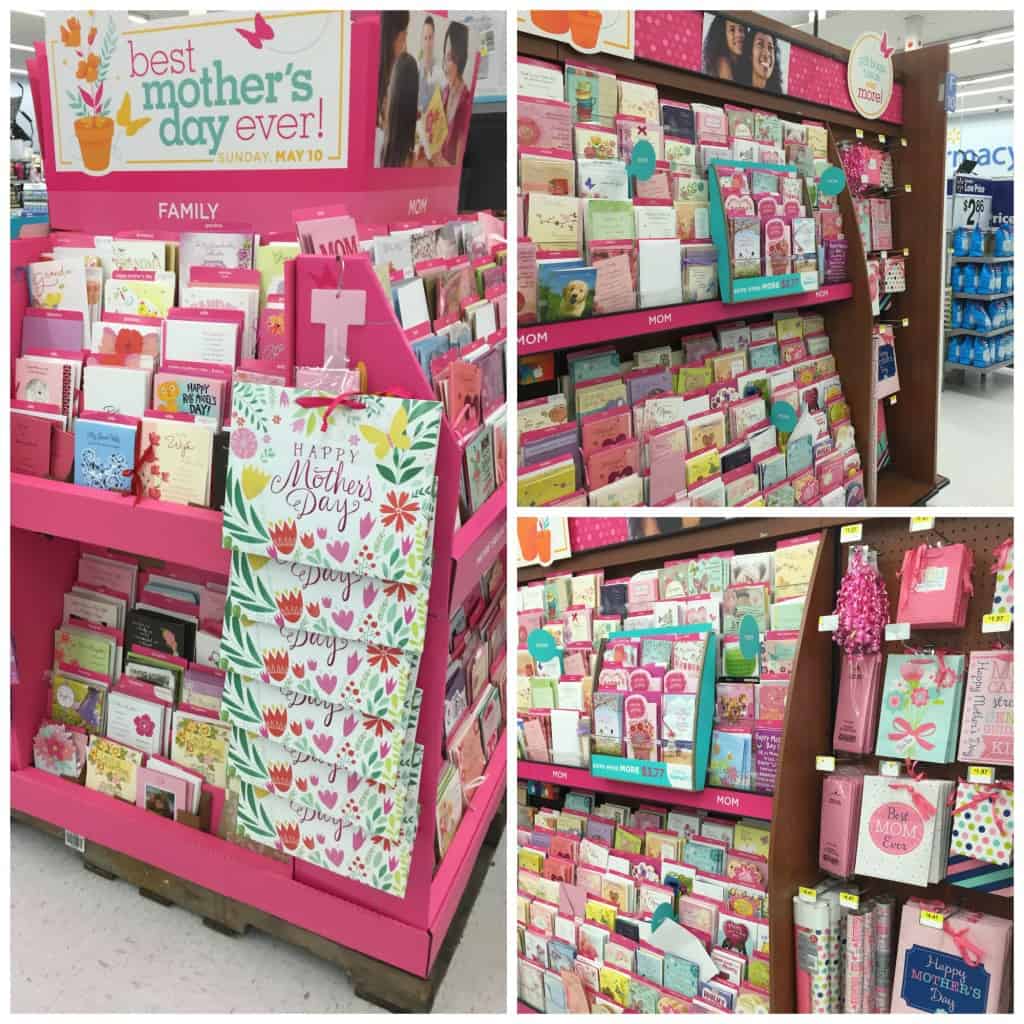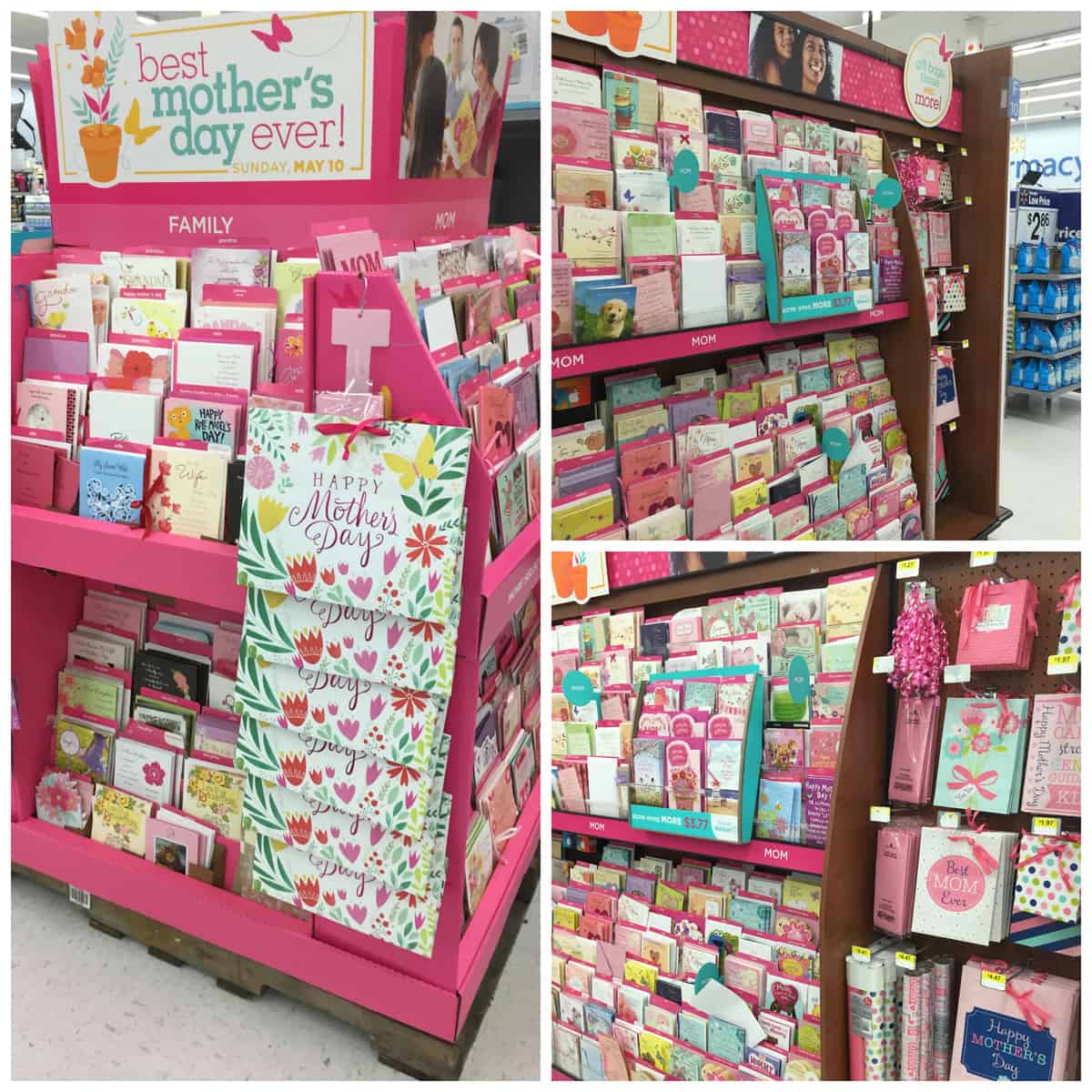 Here is what you need to do to make your mom a DIY Photo and Card Display.
Supplies:
-Open Back Picture Frame
-Wire
-Hot Glue Gun
-Clothespins
-Washi Tape
Instructions:
1. Begin by attaching your wire. Use hot glue to hold it in place or wrap it around any picture hooks that may be on the frame. I did a little of both and attached two wires to create two rows to hang things.
2. Take your mini-clothespins and use your choice of Washi tape to cover them and make them cute.
3. Once the hot glue has dried then hang up your photos and cards for a fun display!
I love how this DIY Photo and Card Display turned out and I am planning to make one for my house too. While I try to always tell my mom how much I love and appreciate her Mother's Day is the perfect day for a little extra love and appreciation. This year has been a busy and hard one for my mom so far, so I want to continue to encourage her.
Tell me about the special mom in your life? What are you getting her this year?
#BestMomsDayEver Giveaway- $4,000 Prize Value