Check out this post for some tips on Planning for Your Dream Home
I spend a lot of time dreaming about my dream home. Now don't get me wrong, I love our house that we're in and am so thankful that we're able to afford a house, but a girl can dream. Since we are in our second house, I try to think of things that I want to see in my dream house. I try to keep a list so I'm ready whenever it's dream house time.
1. An open concept– We created an open concept in our current house by knocking out a wall and it's one of the best decisions we made. My dream home will definitely have an open concept.
2. Hardwoods and carpet– In our current home our family room and kitchen are both hardwoods, dark hardwoods which I don't recommend if you have pets. In my dream home I want some cozy carpet in my family room but to keep the hardwoods in the kitchen.
3. Separate office/study area– Right now our bonus room doubles as an office. I would love to have a separate office space to set everything up and be a bit more organized.
4. Pantry– We don't have a pantry in our current house which was a compromise I made and one I regret. So my dream home will have one huge and amazing pantry!
5. A large master suite– Our master bedroom seemed big until we upgraded to a king size bed and got a second dog. With no other good place to keep her crate, our room seems tight at times as she keeps growing and has switched to a larger crate. I'd love a sitting area in my master suite.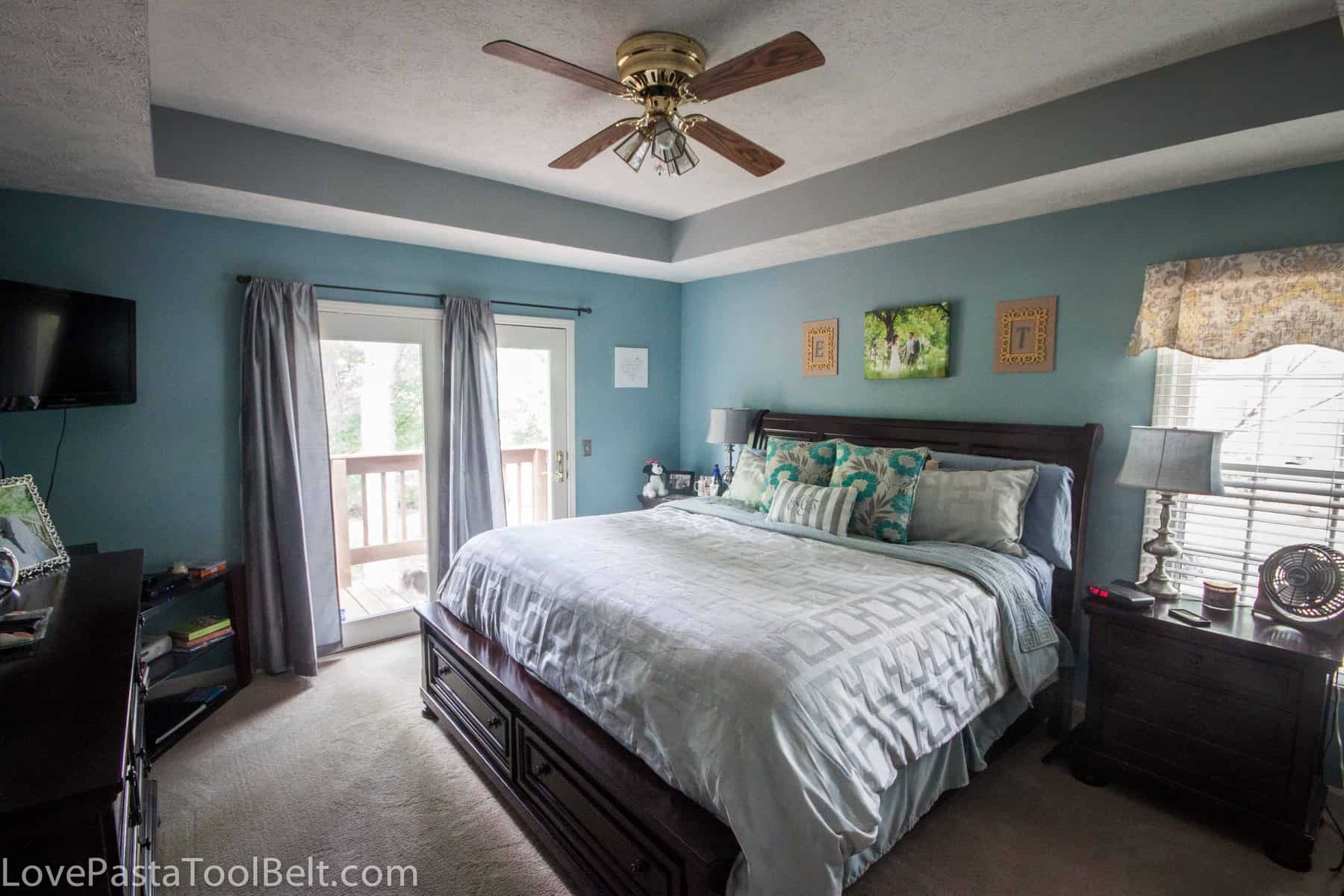 6. Defined pet area– With that being said about our master I'd love to have a defined pet area where their crates stay and they sleep that's not our bedroom.
7. Screened Porch– We have a huge deck which is gorgeous but I would love to have section of that be a screened porch. It would be great to have an area that can keep the bugs and leaves.
8. Dining area– Our dining area isn't the best set up right now so I'd like to have a dining room as well as just a nice breakfast nook and bar in the kitchen.
These are just a few of the big things that make up my dream home. I could probably go on and on. For those of you who are looking to buy your first home I wanted to share a few tips with you.
1. Save– This one seems pretty obvious, but save your money. Even though we have a house, we want to save our money to be able to add to a down payment and especially if we want to build our own one day.
2. Don't buy more than you can afford– We knew what we wanted our payment to be so we went to our mortgage banker (luckily he's my father-in-law) and we told him we wanted our payment at X amount and asked how much house could we afford? Instead of saying oh we're approved for this much, focus more on what payment can you honestly afford.
3. Use your imagination– Be open to the fact that many things in a house can be redone if it's below your budget. Focus on the bones of the house, does it have the room sizes you want, is it in a good neighborhood, is in it a good school district for the kids (or future kids), does it have enough bedrooms? You can change flooring, paint colors, cabinets etc. but you can't very easily enlarge the house, change it's location or add an additional bedroom.
4. Be informed– Do your research, know the in's and out's of home ownership and getting a loan. If it's your first time buying a home then you should check out Capital One. They have some great resources and Capital One's goal is help first-time homebuyers understand how the home loan process works. That's why they've launched a new online learning center that features the know-how you'll need to become the savviest homeowners on the block. It's a huge decision and being informed is so important!
I would love to hear about your home buying experience or how you're preparing to become a first time buyer?
I was selected for this opportunity as a member of Clever Girls and the content and opinions expressed here are all my own.