Spring is here! I am so excited to finally be welcoming in the warm weather. I am a warm weather girl all the way. My dogs are too. Dolly especially loves lounging in the sun. She'd stay out there all day if the sun was on the deck the entire day. We treat our pets for fleas and ticks year round, but in the spring and summer when they spend a lot of time outside it's especially important. I was sent free Adams™ Flea & Tick Control Products to share about with you guys today but all opinions are my own.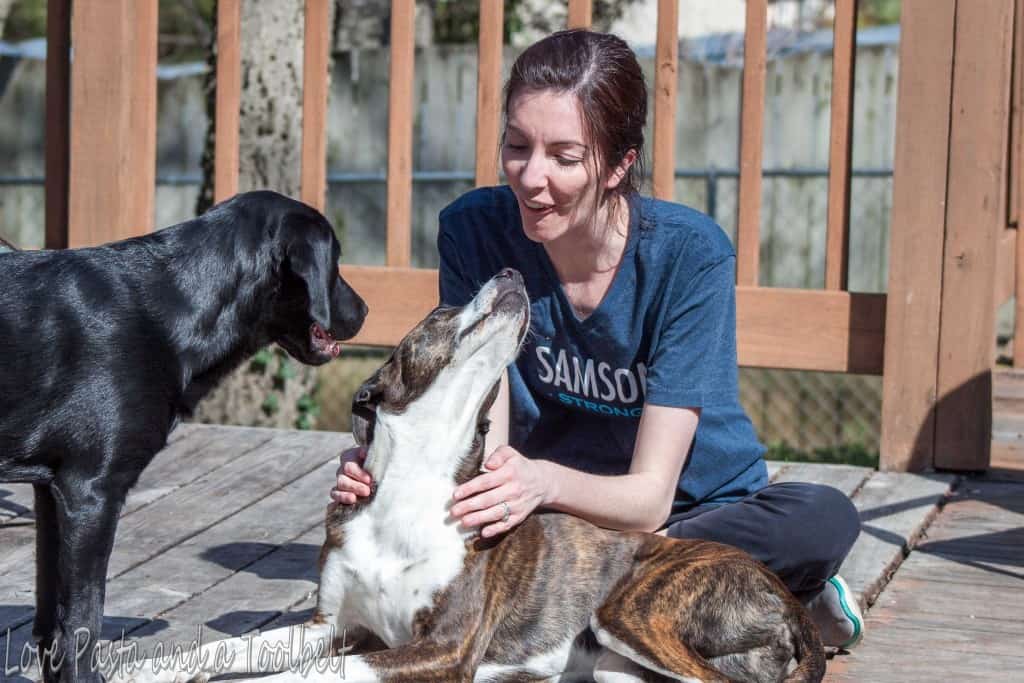 Our dogs are a part of our family. Dolly came to us in early 2013. Tyler and I had been married for about 6 months and we were ready to get a dog. We decided we wanted to rescue a dog and because I love to research I spent a lot of time online looking at available rescue dogs and researching breeds. When I saw sweet Dolly's face I knew she was the dog for us. She has not come without her challenges being a rescue dog. We don't know her past but we don't think it was good. We are happy we are able to offer her a stable home, full of love.
After having Dolly for a while we decided she needed a sister or brother to play with. When my sister's dog had 10 of the most adorable lab puppies you've ever seen I knew one of them was going to be mine. I went back and forth trying to decide which puppy I wanted and finally chose sweet little Sadie. She cried a lot when we first brought her home and she was a momma's girl from the start. She would cry every time I left the room. She hated her crate so she slept with us for about three months. We finally transitioned her to the crate and now she is a champ at sleeping in it.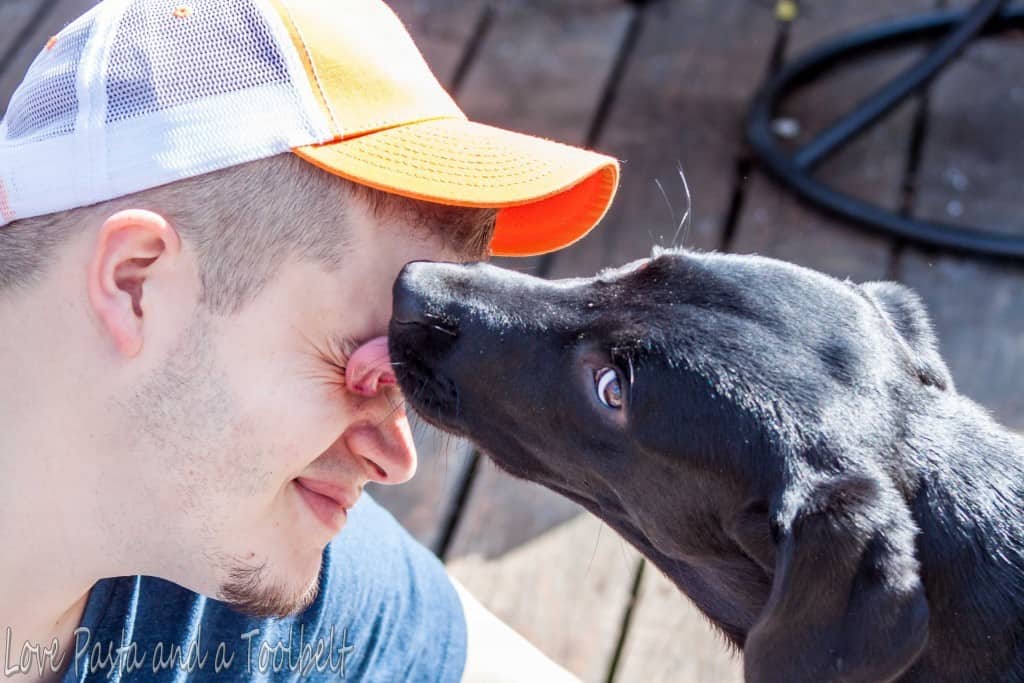 Because our dogs are a part of the family we make sure to take great care of them. One important way is monthly flea and tick prevention. The Adams™ for Dogs Flea & Tick Spot On® comes with the Adams™ Smart Shield® applicator which makes your regular application of your dog's treatment so much easier. If you have a wiggly puppy like I do, then you are looking for simplicity when you apply your flea and tick treatment. Sadie's ability to sit still for very long is limited, unless she's sleeping.
If you have dogs and want to keep them free of fleas and ticks then make sure to sign up for the FREE Adams Flea & Tick Outbreak Alerts and when you do you will be automatically entered into the Adams Start Smart, Stay Smart Sweepstakes for a chance to win monthly gift cards and product prizes that will be awarded now through July 31, 2015.  For complete rules, visit, http://www.adamsfleacontrol.com/startsmart/official-rules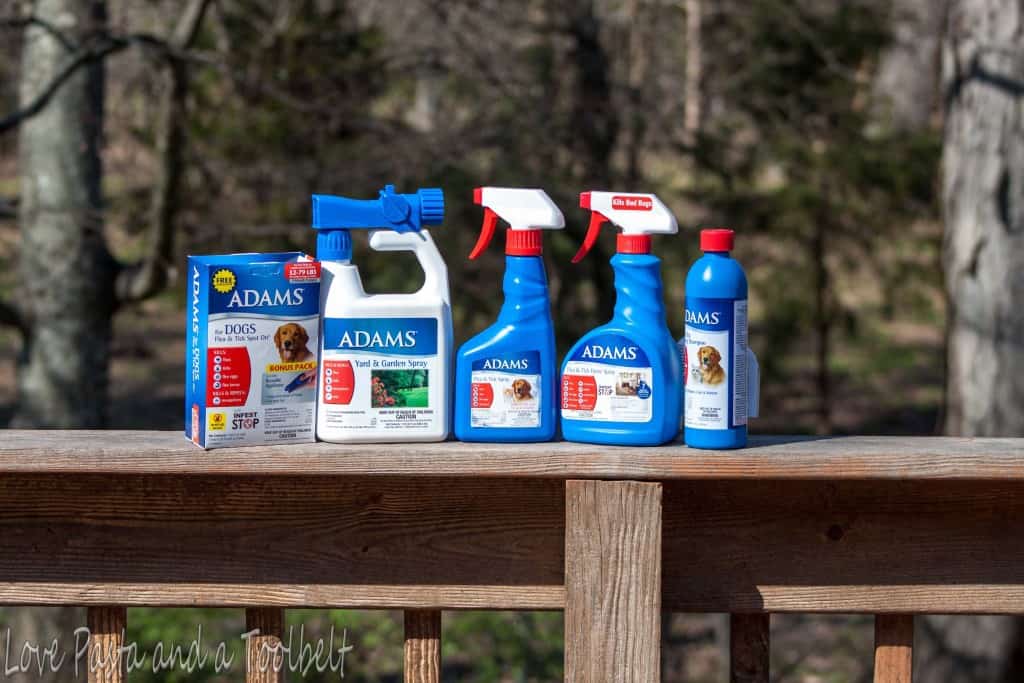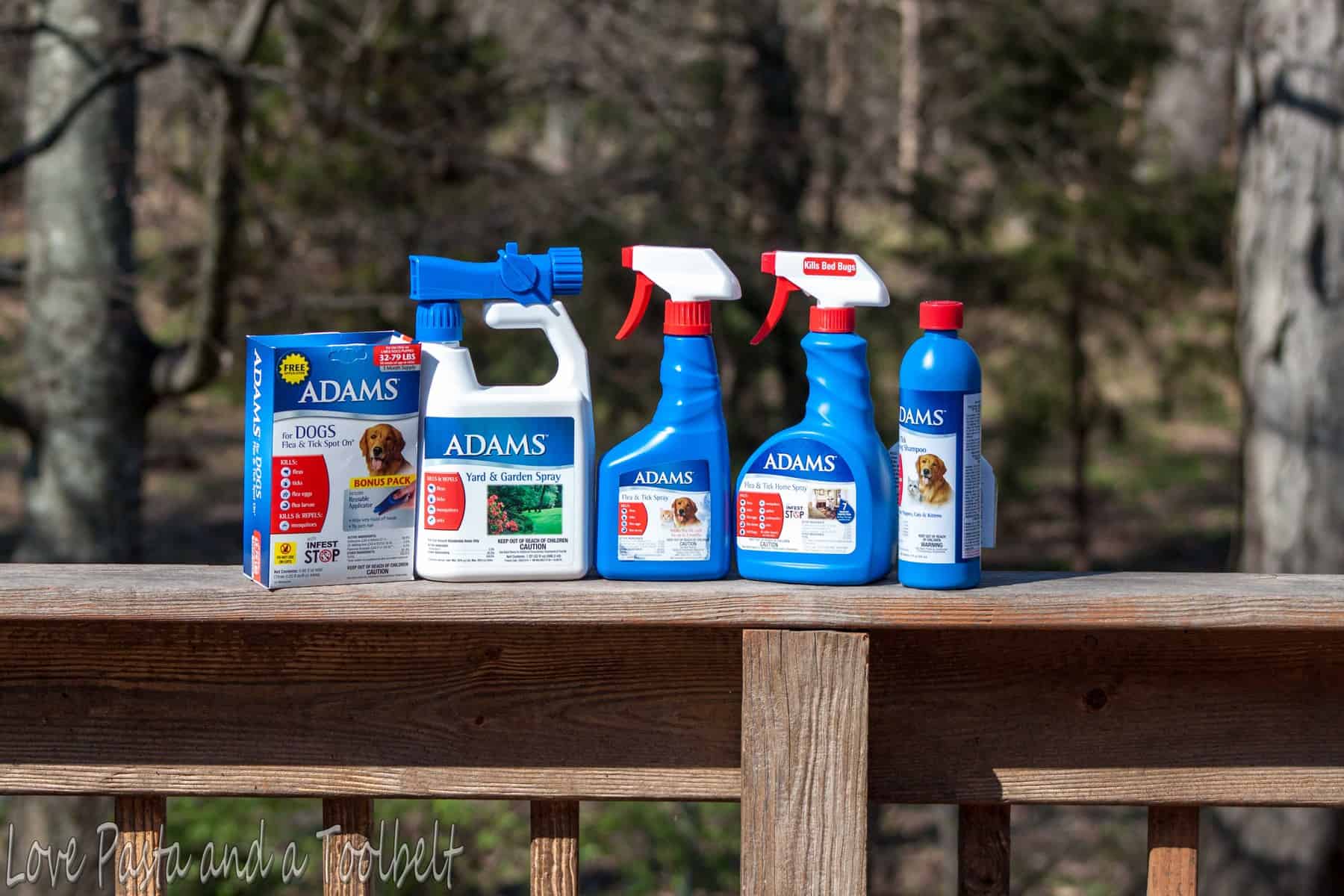 Tell me about how your dogs came into your family? I love hearing those stories!
This is a sponsored post written by me on behalf of Adams™ Flea & Tick Control Products
Infest Stop, Smart Shield and the Adams blue bottle are trademarks of Farnam Companies, Inc.  Spot On is a registered trademark of Wellmark International.  All other trademarks are property of their respective owners.