This shop has about Unconditional Love with Nudges® Grillers been compensated by Collective Bias, Inc. and its advertiser. As always all opinions are mine alone. #NudgeThemBack #CollectiveBias 
One thing I love about having dogs is the unconditional love they give you. Even when they mess up and get yelled at they are immediately wagging their tails and licking you all over. I've especially experienced this with Sadie because you know how puppies are, always getting into messes. Dolly on the other hand is rarely causing trouble around the house.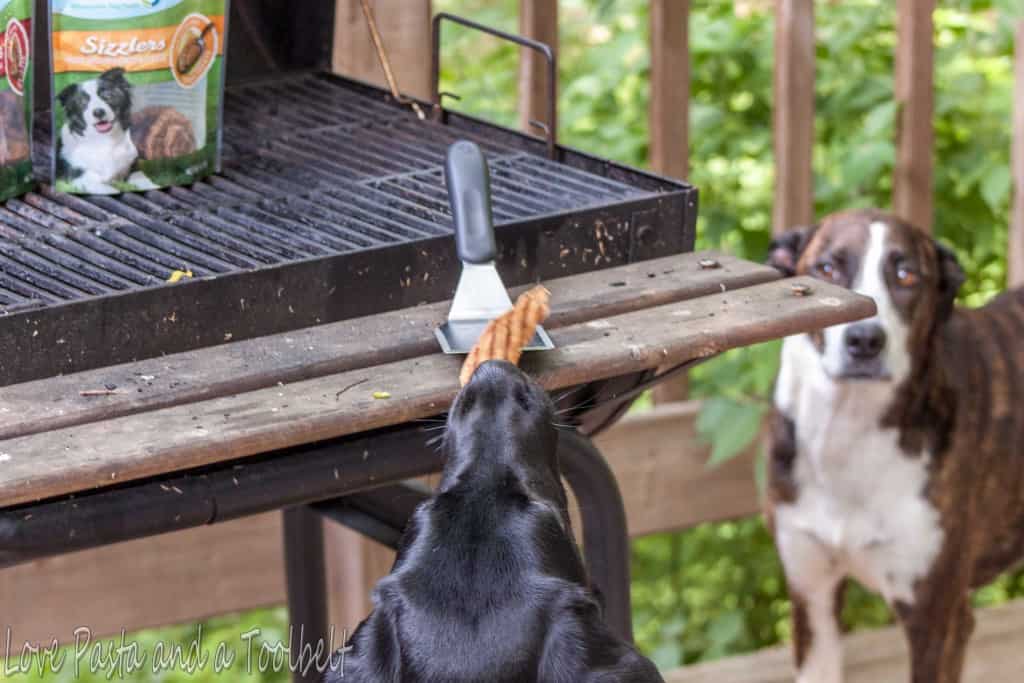 During the spring and summer we love to grill out. We grill out most every night and the dogs are always outside by the grill begging for some delicious grilled treats. Thats why I love the new Nudges® Grillers and Sizzlers. They are cutest little treats I've ever bought and look like they came right off the grill for the pups. I picked them up at Wal Mart the other week. They also have some Jerky Cuts in a value size which are another fun treats for the pups!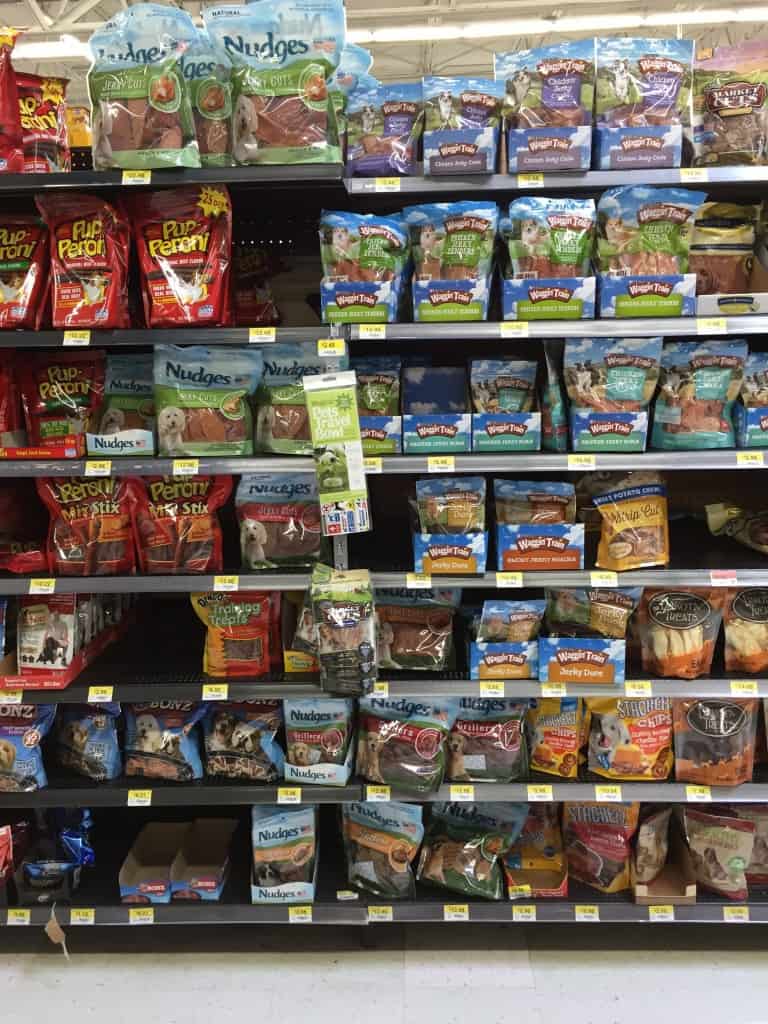 They have Chicken, Steak, Chicken Bacon and Beef and Cheese. The Beef and Cheese ones look like little mini hamburgers. I was loving having a little grill party with the puppies and letting them enjoy these treats. I love that the #1 ingredients in these treats are real meat. Just like we try to eat better it's important to feed our dogs well too, because we are what we eat as they say.
Because our dogs are a part of our family we try hard to take care of them and help meet all of their needs. Whether they are physical, emotional, mental or social. Here are a few ways we try meet their needs.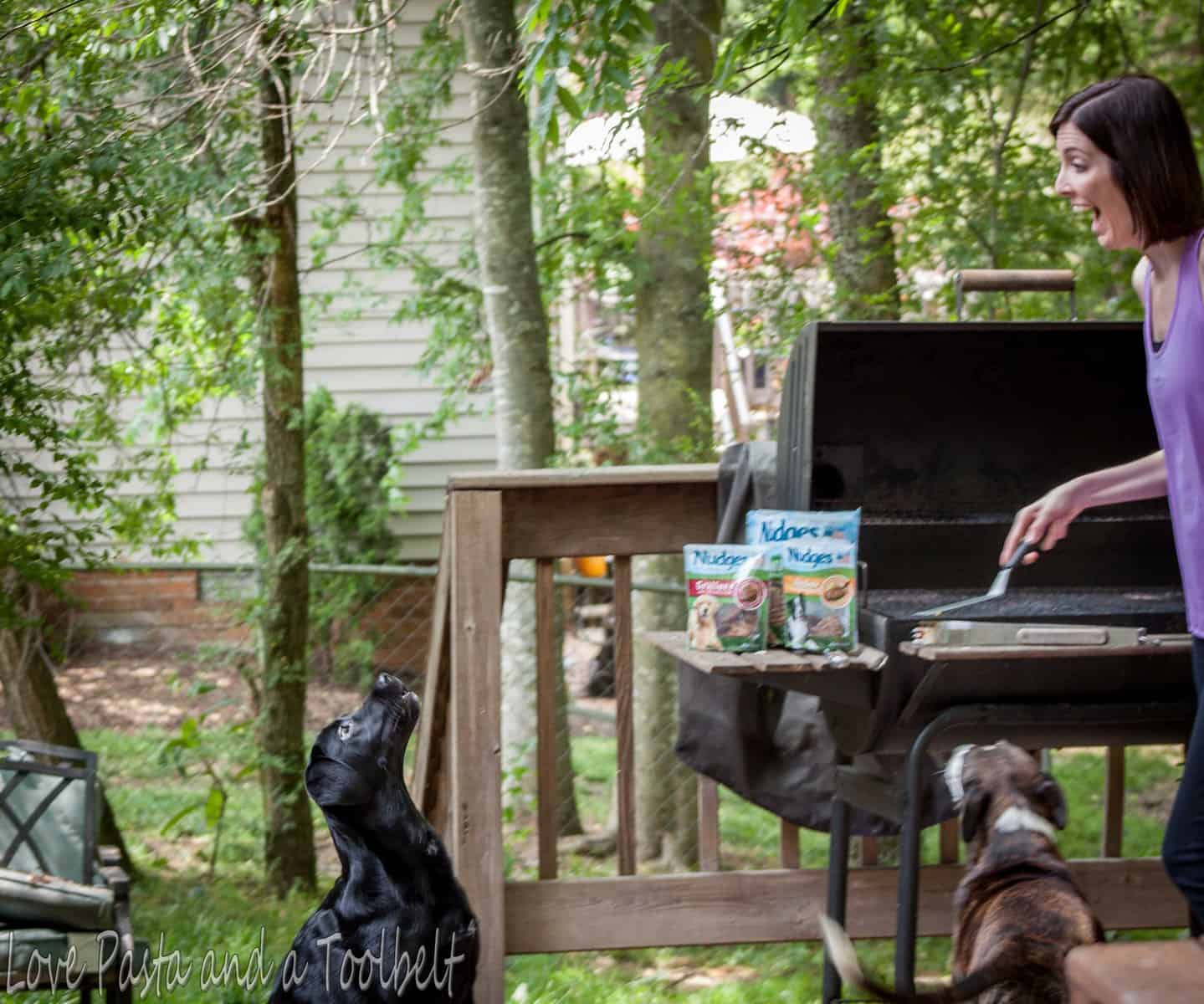 -Good nutrition- making sure to feed them food that is good for them and keeps them at their best.
-Exercise- dare to mention the word "walk" in our house and pure chaos erupts. Dolly knows exactly what that means and goes crazy while Sadie runs behind her whining with pure excitement but not quite sure what is happening. Sometimes trying to get the collars and leashes on and out the door takes longer than the actual walk (ok maybe I exaggerate). But it is a sight to see.
-Socialization with other dogs and people- This is something we think Dolly lacked growing up before we adopted her so we do our best, with caution, to let her socialize and get comfortable in those situations. Sadie loves all people and dogs so we like to socialize her to keep it that way.
-Routine vet visits- We stay up to date on all of their shots and appointments so we can ensure they are at their best.
-Playtime- Dolly's not much for playing but even she enjoys a few good training games where she gets treats. Sadie loves to play so we try to play with her as much as we can to help exercise her brain with games of fetch and training games.
-Petting and Cuddling- Ear scratches, belly rubs and more are what really make our dogs happy so we love to pet them and show them we love them!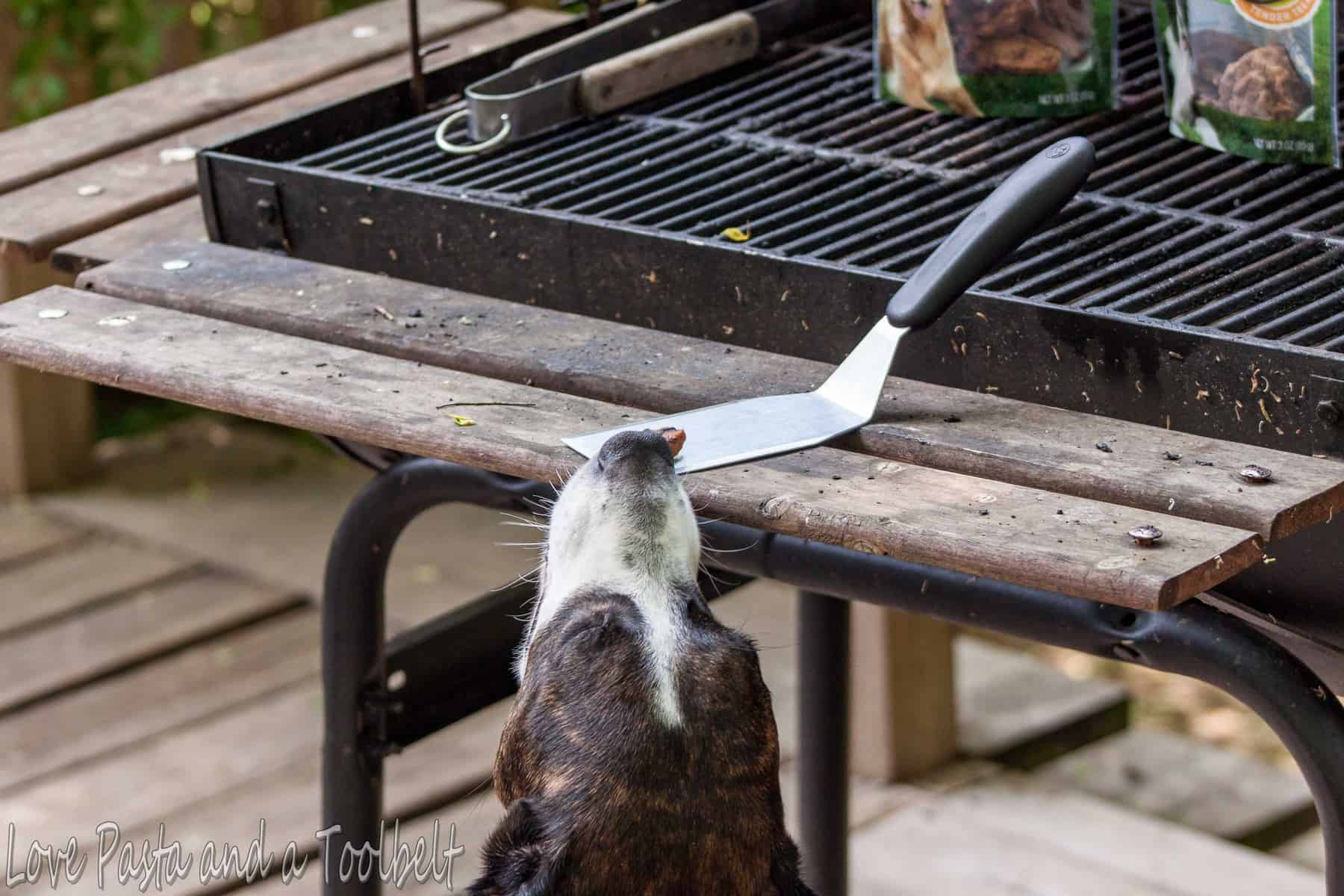 We are a family of four thanks to our two sweet dogs and we love to love on them and take great care of them. What about you, tell me about your pets? Do they have some favorite treats?