This shop has been compensated by Collective Bias, Inc. and its advertiser. All opinions are mine alone. #LessonsFromDad #CollectiveBias
Today I am sharing some Lessons from Dad!
As Father's Day approaches, I've started to reminisce about growing up and all of the lessons my dad has taught me. About 7 years ago, my dad had cancer and had to go through chemo. That was a scary time. Growing up you pretty much see your dad as invincible so seeing him sick and fighting for his life was a scary thing for me. Right after he finished chemo he fell off a ladder and gave us yet another scare. Today he is healthy and doing great, but times like those really make you appreciate your time with family all the more.
One thing I've learned from my dad is to love to travel. To go everywhere and anywhere if the opportunity presents itself. Growing up I hated it a little bit because we traveled to New England every year for ten years. As a teenager, all I wanted to do was have a normal family vacation at the beach, not two weeks in the fall in New England. But looking back now, I'm so thankful for all of those trips and adventures my dad took us on. I got to see and do a lot of things that other kids didn't growing up. We took the train overnight from Atlanta to Albany, NY. We met my dad's favorite author and visited her every time we were in New Hampshire and had a lot of other really unique experiences.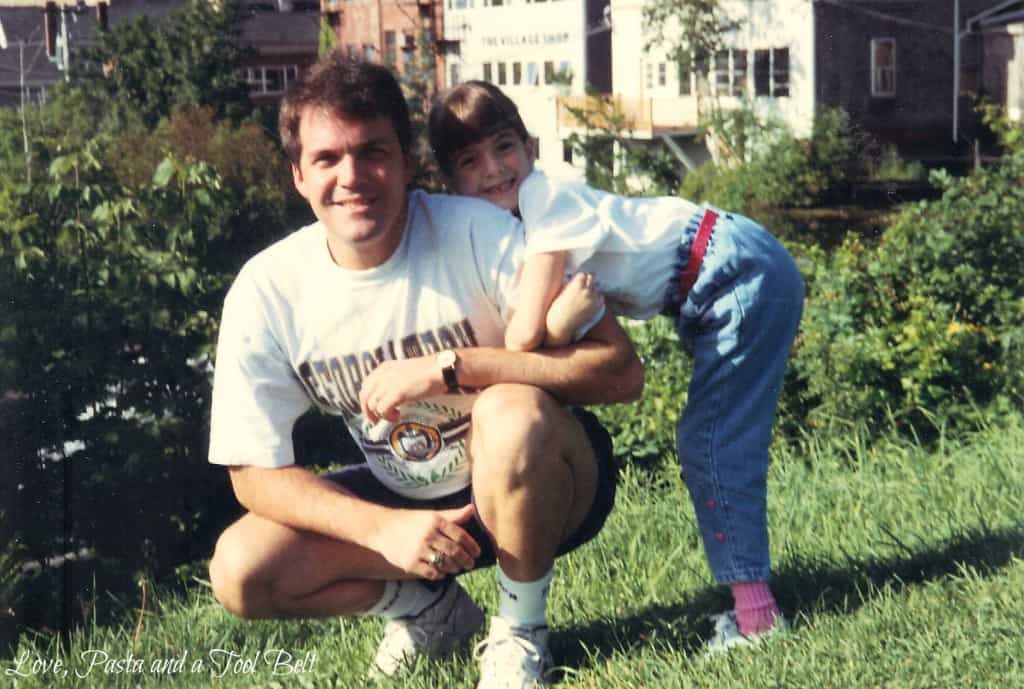 I've also learned my love for shopping from my dad. Yes he loves to shop and my mom doesn't care for it much. We always joke that my dad knows every single TJ Maxx in Atlanta and where all the good ones are on I-75 between Atlanta and Cincinnati. Growing up with a mom and two sisters who also love to shop made him quite the good shopper. Not only do they shop, but they bargain shop which is an even better skill to have learned.
Another great thing my dad instilled in me was the value of a dollar. Growing up we were given an allowance and with that allowance we were in charge of buying our own toiletries, clothes and paying for our own activities. Honestly I hated it. I wanted my parents to just buy me anything I wanted like some of my friends parents.
Now that I'm older and came out of college with zero school loans or credit card debt, I am immensely thankful to my dad and mom for teaching me how to manage my money well and save for the future. I didn't always do it well in college and there were a few times I had $20 in my bank account and my dad had to help me out. He was always willing to help out for food and gas but that was always followed with a discussion about how I needed to manage my money better.
Because of the lessons instilled in me by my dad about the value of a dollar and managing my money well I'm always looking for better ways to make sure our money is handled well. I'll always be thankful for the things he's taught me and I look forward to one day instilling the same values in my children.
What lessons have you learned from your dad?
To learn more about Protective Life insurance you can check out their learning center or their Pinterest board!