These are the most delicious Homemade Red Velvet Cupcakes with a perfect cream cheese frosting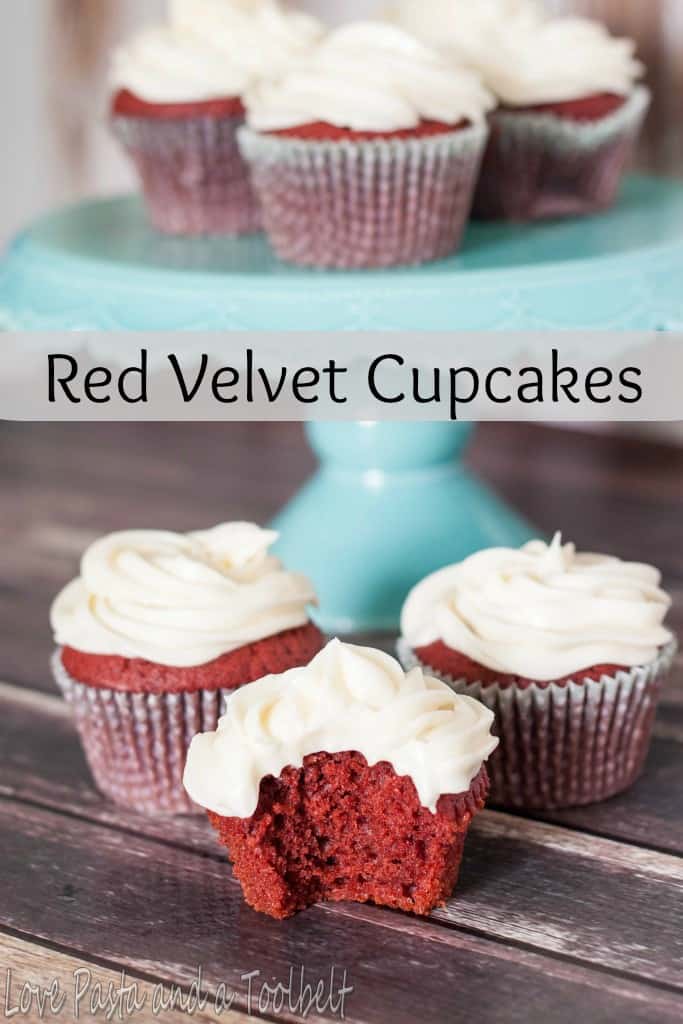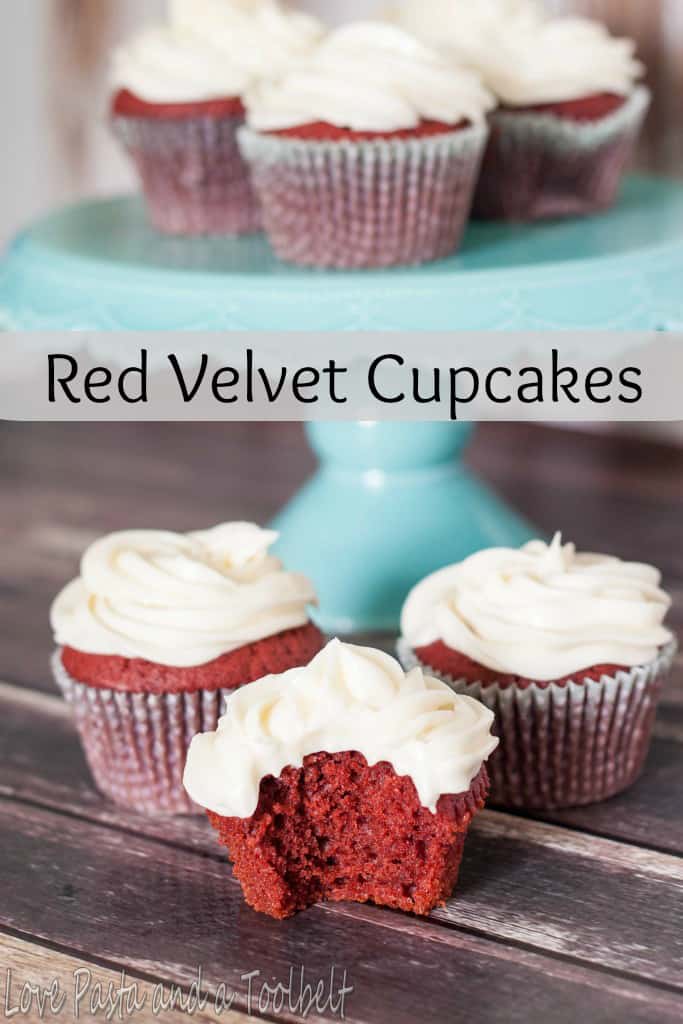 It was only a few years ago that I first tried Red Velvet Cupcakes and I was in love from the first time. I don't know if it's the cupcake, or the cream cheese frosting, but I love them. You know what, it's probably the perfect combination of both of them. I had never made homemade red velvet cupcakes before until last week and let me tell you, these were the best red velvet cupcakes I've ever tasted. My mom had this recipe in her recipe book of family recipes so I was so excited to try it out!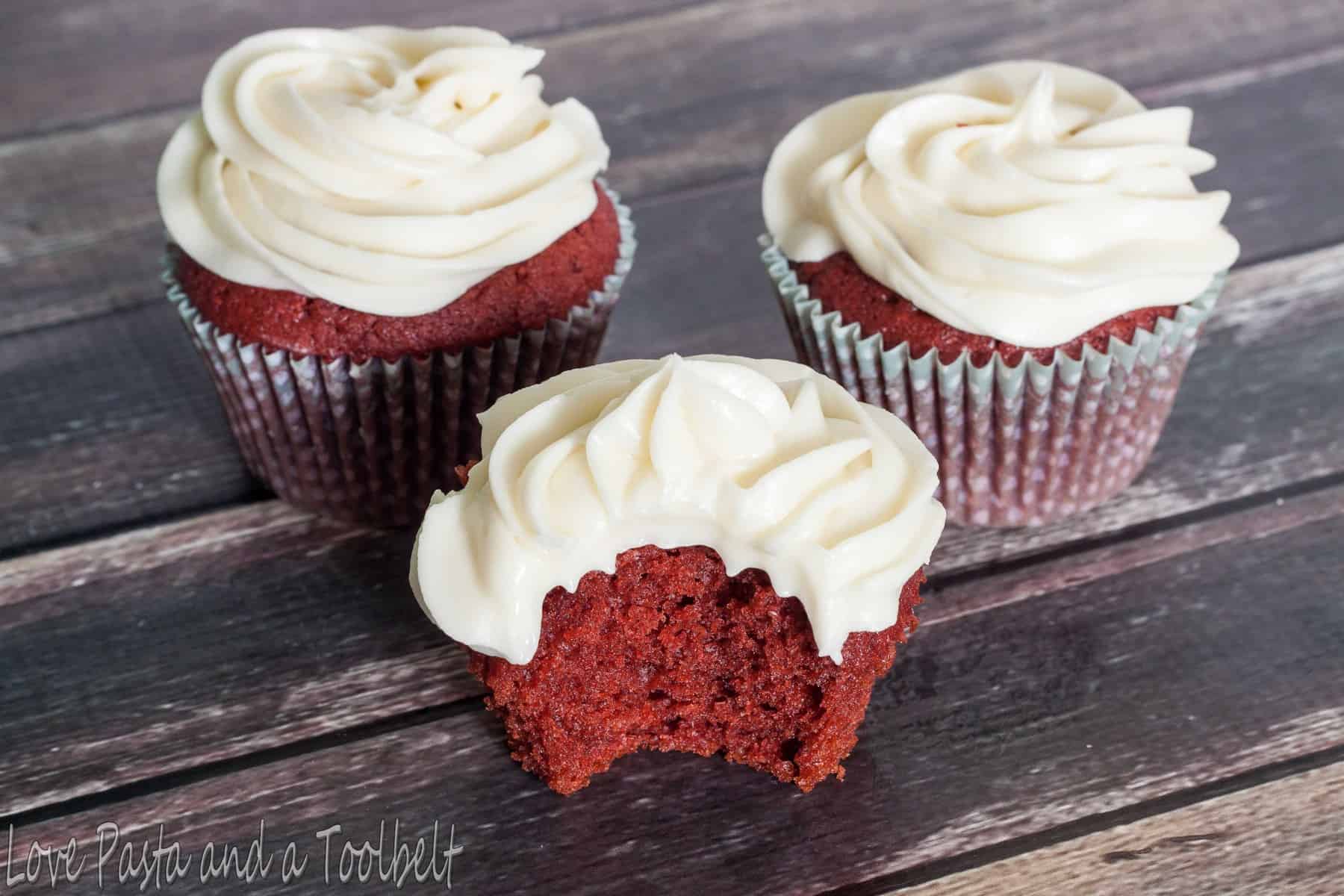 Now that school is out for summer, I lack places to send my excess sweets to. Since my brother and his girlfriend were coming through town last weekend I decided it was the perfect time to make these cupcakes. My brother's girlfriend loves sweets and makes some pretty great treats herself. I was happy to be able to share these with everyone and send the extras to her and her family.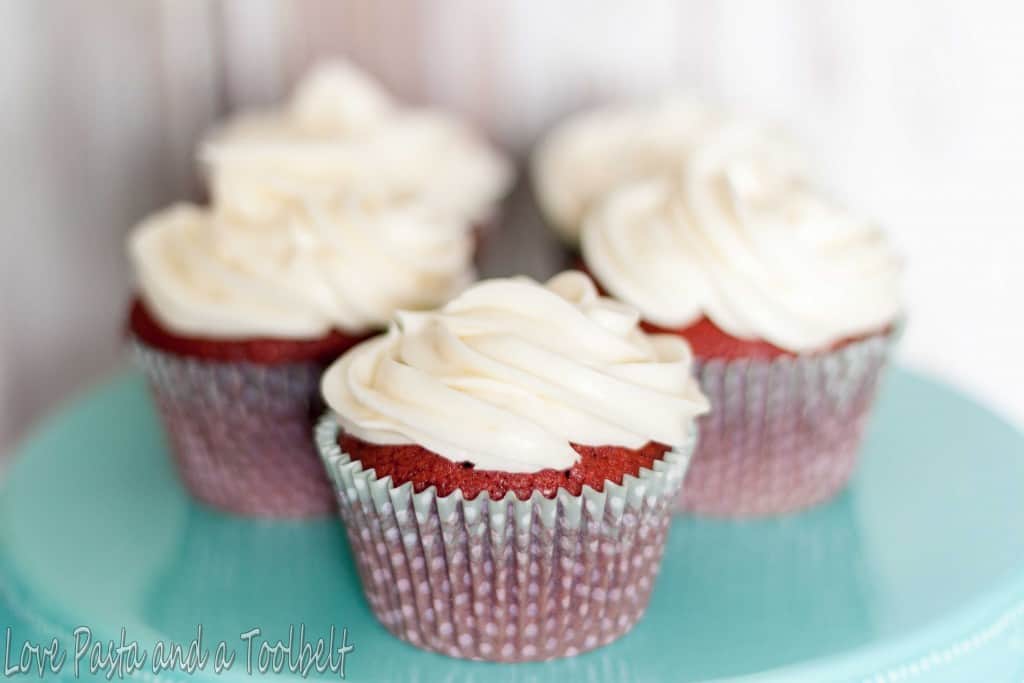 Author:
Prep time:
Cook time:
Total time:
Ingredients
1 1/2 cups sugar
2 cups vegetable oil
2 eggs
1 tsp. soda
3 Tbsp cocoa
1 tsp. vinegar
1 tsp. vanilla
2 oz. food coloring (I used half of one of the little bottles of food coloring because that was all I had)
2 1/2 cup plain flour
1 tsp. salt
1 cup buttermilk
Icing Ingredients:
1 stick margarine
1 tsp. vanilla
1 cup nuts (optional)
8 oz. cream cheese
1 box confectioner sugar, sifted
Instructions
Cream sugar and oil
Add eggs and beat well
Add vinegar and food coloring, beat well
Sift dry ingredients; add alternately with buttermilk
Add vanilla
Fill lined muffin tins 2/3 full
Bake at 350 for 20-25 minutes or until a fork comes out clean
Allow cupcakes to cool completely
For Icing:
Cream margarine and cream cheese
Add vanilla and confectioner sugar
Mix well
Add nuts if desired
Spread on cupcakes or use icing tips for a prettier finish
This was my first time using an icing tip and bags for cupcake icing and I was incredibly surprised and pleased with the outcome. They looked so cute and it was so much easier than I thought. So if you've never tried before just pick up a kit and it's quite easy!
What about you, do you like Red Velvet Cupcakes? Have you ever made homemade ones?