My contributor Kay is sharing her recipe for Simple 5 Minute Granola!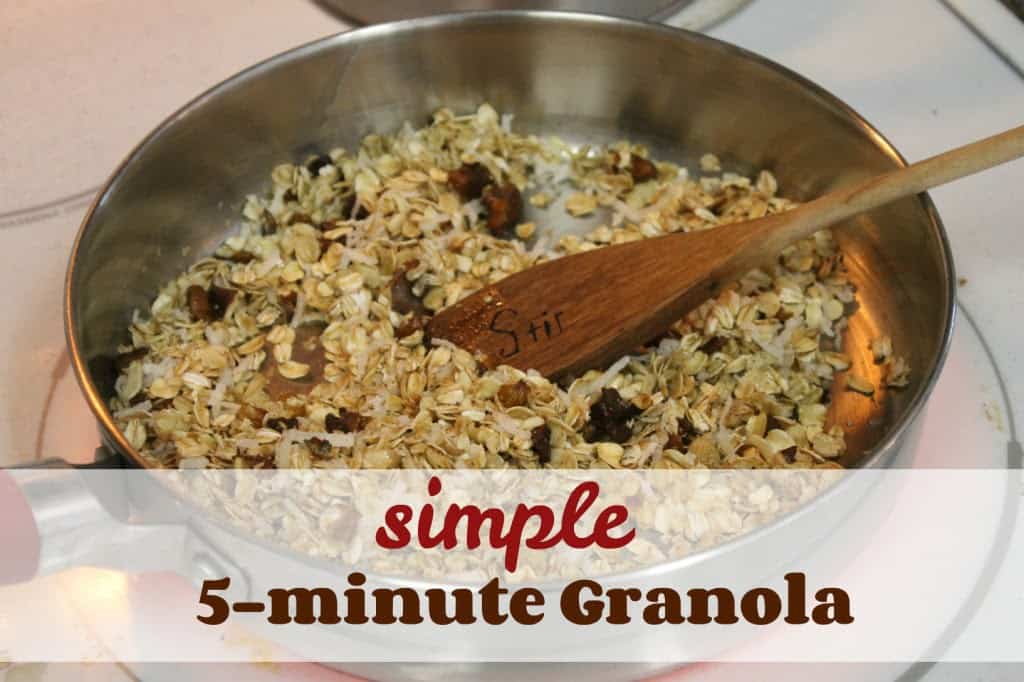 Granola is so delicious with a dollop of yogurt and a some fresh berries. Lots of heart-healthy fiber and great taste. But I have a hard time buying it, when it is so easy to make in my kitchen! Just a few ingredients and a few minutes, and it is ready to eat. Plus, the warmth of fresh granola can't be beat!
The ingredients can be changed around to fit your taste, as well. You can use whatever kind of nuts you enjoy, and add dried fruit if you want to. Also, this is a single serving recipe. If you want to double the recipe, you will need to lengthen the cooking time to brown the granola properly.
Simple 5 Minute Granola
Author:
Ingredients
1 cup old-fashioned oatmeal
2 T. butter
2 T. brown sugar
sprinkle of cinnamon
sprinkle of salt
1/4 cup chopped walnuts
1/4 cup shredded coconut
Instructions
Melt the butter in a large skillet over medium heat,
Mix the remaining ingredients together  and add to skillet.
Cook and stir for 5 minutes.
Cool and enjoy!
Visit Kay | Facebook | Instagram | Twitter | Pinterest |