Simplify dinner with these Simple Baked Quesadillas!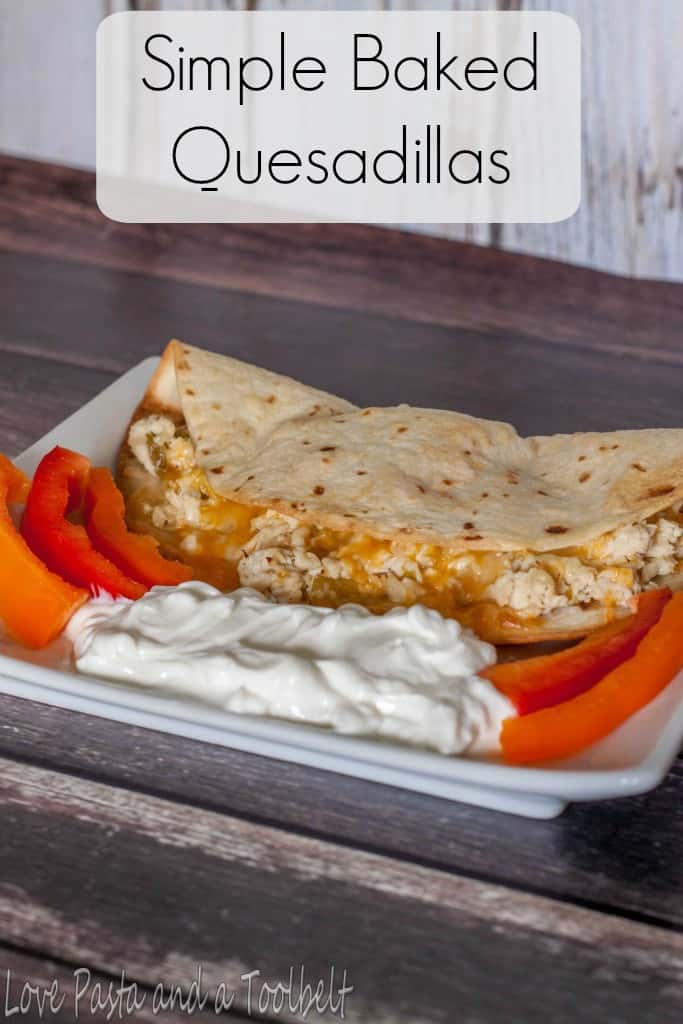 Lately Mexican food is my favorite. I used to be all like, "I don't like Mexican food, let's go somewhere else." But since everyone else loves it so much, I decided to give quesadillas a try and man I've fallen in love. With those and white queso, I can't get enough of the queso and chips! The other day we were trying to decide what to have for dinner and I decided I wanted to try my hand at making some chicken and cheese quesadillas.
I loved how simple these were and my oh my did they taste delicious. My favorite part was that we made a few for dinner then I saved the chicken mixture and was able to make a fresh one for lunch throughout the week. Tyler took some already cooked ones leftover for lunch and said it was so delicious.
Author:
Prep time:
Cook time:
Total time:
Ingredients
2-3 chicken breasts
4 oz. chopped green chiles
Flour tortillas
Mexican blend cheese
Butter
Instructions
First boil the chicken until cooked
Shred up chicken and then mix in the chopped green chiles
Spray a baking pan with cooking spray and lay out your tortillas
Melt a couple tablespoons of butter (1 tablespoon per tortilla) and brush one side of the tortilla with butter
Lay the butter covered side on the baking sheet
Put a couple spoonfuls of chicken mixture on the tortilla
Top with desired amount of cheese
Fold in half
Bake at 350 for 11 minutes
These Simple Baked Quesadillas will definitely be a staple on our menu from now on.  I think some weeks I will just make the chicken mixture and have the other ingredients on hand so I can make them for lunch. They taste delicious topped with sour cream and some sautéed bell peppers.
What are your favorite ingredients to include in your quesadillas?