Add a little flavor to your burger with this South of the Border Burger!
Would you believe that up until about 3 years ago I ate my burgers completely plain. I'm talking meat, salt and bread, that was it! After Tyler and I got married, he encouraged me to try cheese on my burger. I mean, I like cheese and I like meat, so I thought what's not to love? And love I did. Now I want a good burger at least once a week. We've found some delicious burger places to eat at but we also love to create new spins on the classic burger at home. That was how this South of the Border Burger came to be.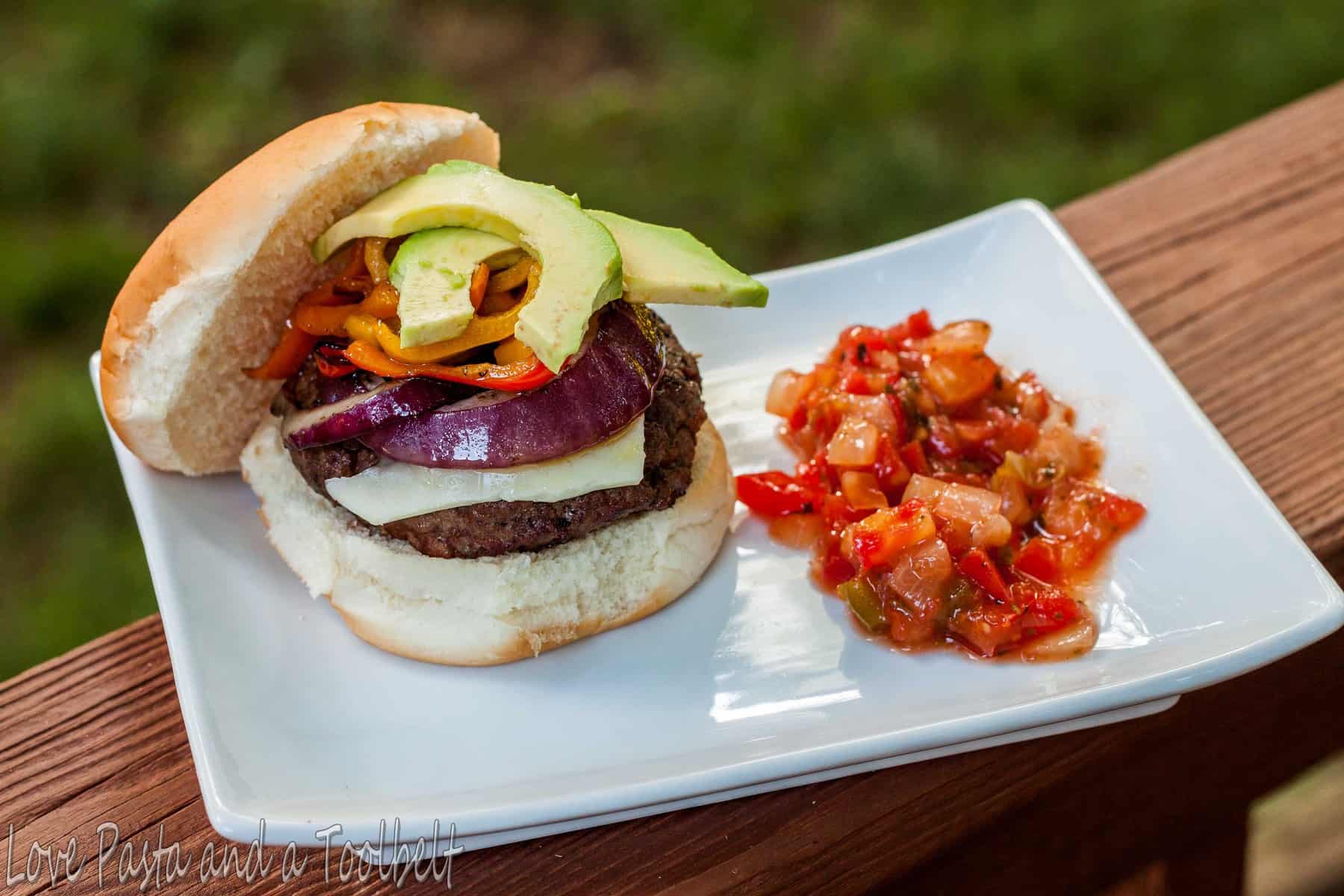 I was thinking about all of the things we love on fajitas and how couldn't they be good on a burger? So one Sunday night (which usually ends up being burger night) we decided to try out this South of the Border Burger and it did not disappoint!
Author:
Prep time:
Cook time:
Total time:
Ingredients
1 lb ground beef
1 1/4 Tablespoon Season-all
1 Tablespoon Oregano
Salt and Pepper to taste
1/8 Cup Worcestershire Sauce
2 bell peppers (your choice of colors)
Monterrey Cheese
1 Red onion
1 Avocado
Salsa
Instructions
Fire up your grill
Mix together ground beef, spices, and worcestershire sauce in a bowl
Form ground beef into burger shapes
Grill burgers until done
Chop up bell peppers into thin slices, cut red onion and slice avocado into thin slices
Slice thin slices of Monterrey Cheese
Once burgers are done, top with cheese and allow to melt
Top with avocado, bell peppers and red onion
Add salsa if desired
Serve on a bun and enjoy!
The flavors all went together perfectly and made for a delicious burger. Tell me, what's your favorite way to change up the regular cheeseburger?