"This post is part of a social shopper marketing insight campaign with Weave Made Media®, Smithfield® and Farmland®, but all my opinions are my own. #weavemade #GetUpandGrill #GetFiredUpGrilling http://my-disclosur.es/RgFrEH"
Sharing my tips for a Fun and Easy Cookout with Smithfield Ribs!
For the second weekend in a row my brother and his girlfriend were in town as they were now on their way home from a family beach trip. I was excited to have them in town and decided it would be the perfect time to grab some Smithfield Baby Back Ribs from Wal Mart and make a delicious dinner for everyone.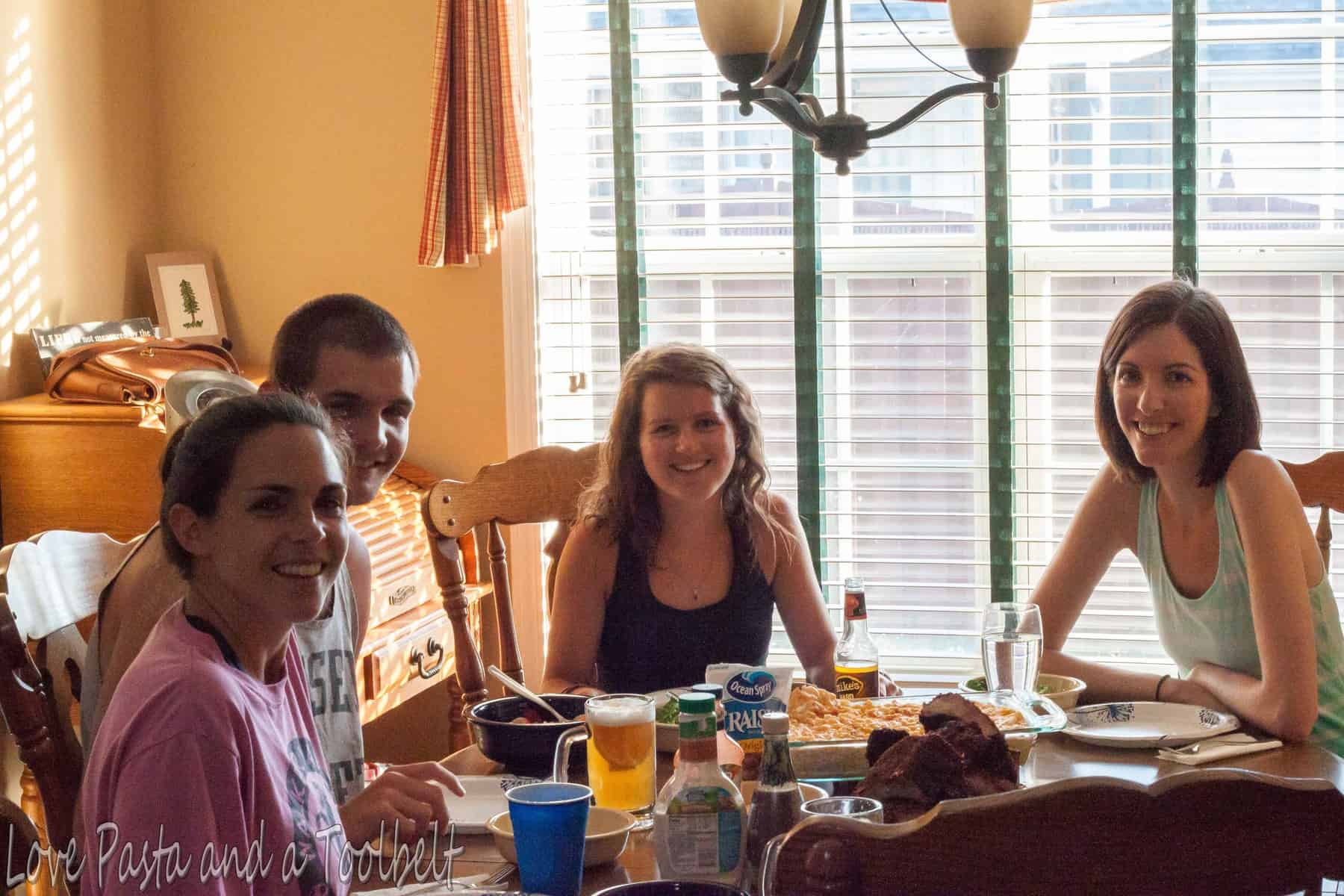 Having company can be a stressful thing sometimes. I was lucky this time because we had dinner at my sister's and my brother-in-law was very excited to cook the ribs on his Green Egg. I was in charge of a starch, which is a staple in any meal with us, and a dessert. I decided to make some homemade macaroni and cheese and some delicious red velvet cupcakes, for which the recipe will be on the blog soon.
I wanted to share a few tips on how to have a fun and easy cookout.
1. Pick a meat that's easy for a crowd. The Smithfield Baby Back Ribs were perfect for this. I got two racks which was more than enough for the six of us.
2. Plan ahead- I always find myself scrounging around at the last minute if I don't plan ahead. Decide what the menu will be so you only take one trip to the store. Make sure you have meat, veggie, starch and drinks covered.
3. Divide and conquer- Once the menu is planned then divide out the tasks. Most of the time people are happy to help you out and bring something. For us, we're usually having our cookouts with family so it's pretty easy to divide and conquer because it's easy to tell family what to bring.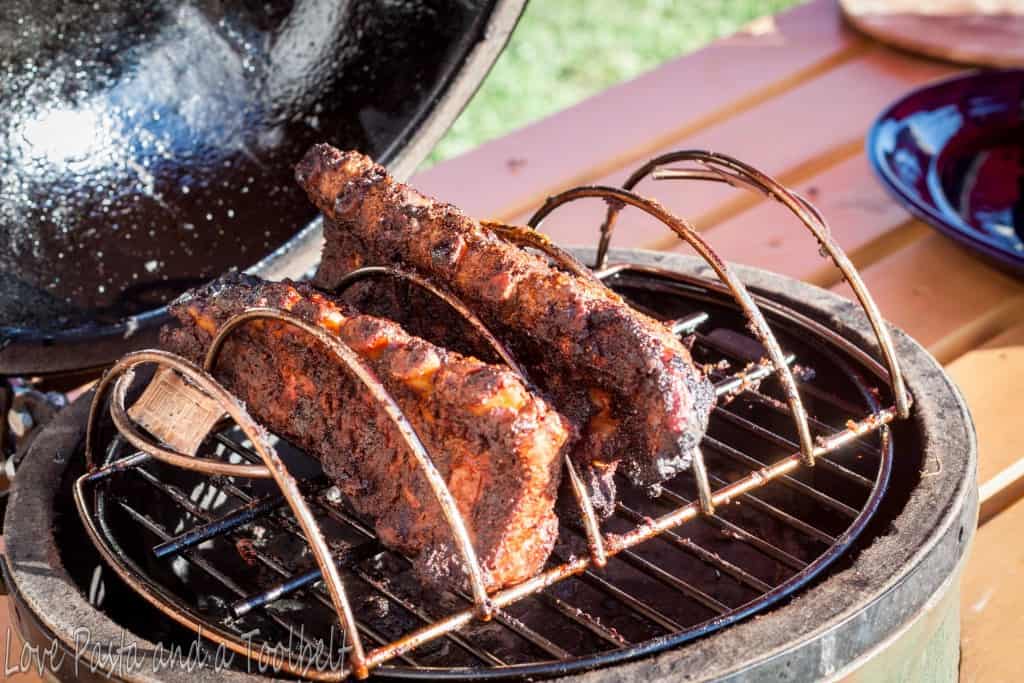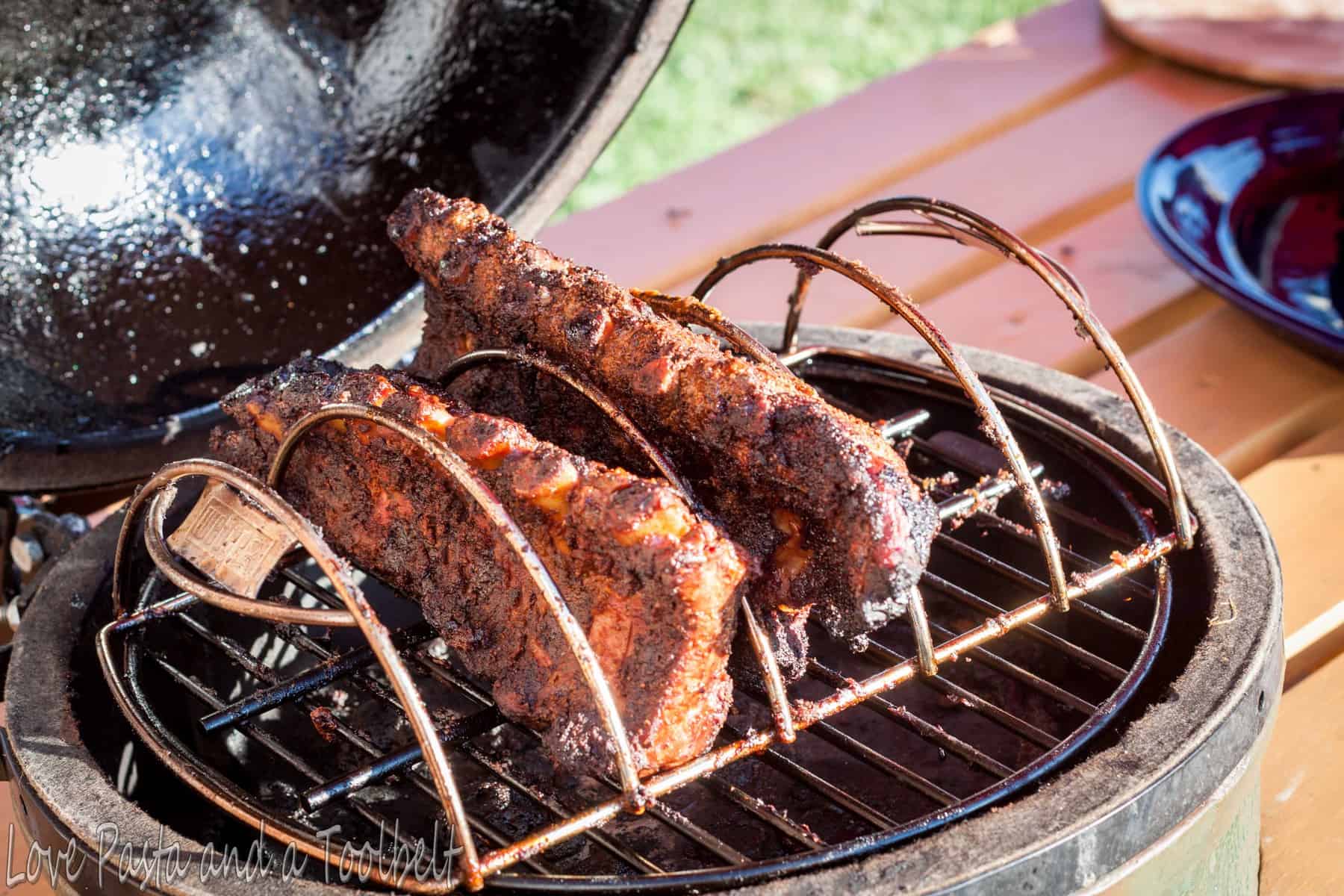 It was so much fun having my brother and his girlfriend in town. They're both about to move to Chicago for grown up jobs so I'm sure we won't be able to see them as much. It's always fun to have most of the siblings together. We also Facetime'd my mom and dad and they got to pretend they were spending the evening with us.
Be sure to visit and enter the Get Fired Up Grilling website for additional recipes and tips from BBQ Pitmasters Moe Cason and Tuffy Stone. You can also enter to win a trip to the American Royal BBQ contest and other great grilling prizes!