"This post is part of a social shopper marketing insight campaign with Pollinate Media Group® and EDWARDS®, but all my opinions are my own. #pmedia #EdwardsPies http://my-disclosur.es/OBsstV"
Today I'm sharing 5 Ways to Avoid Post Vacation Blues with EDWARDS® Whole Pies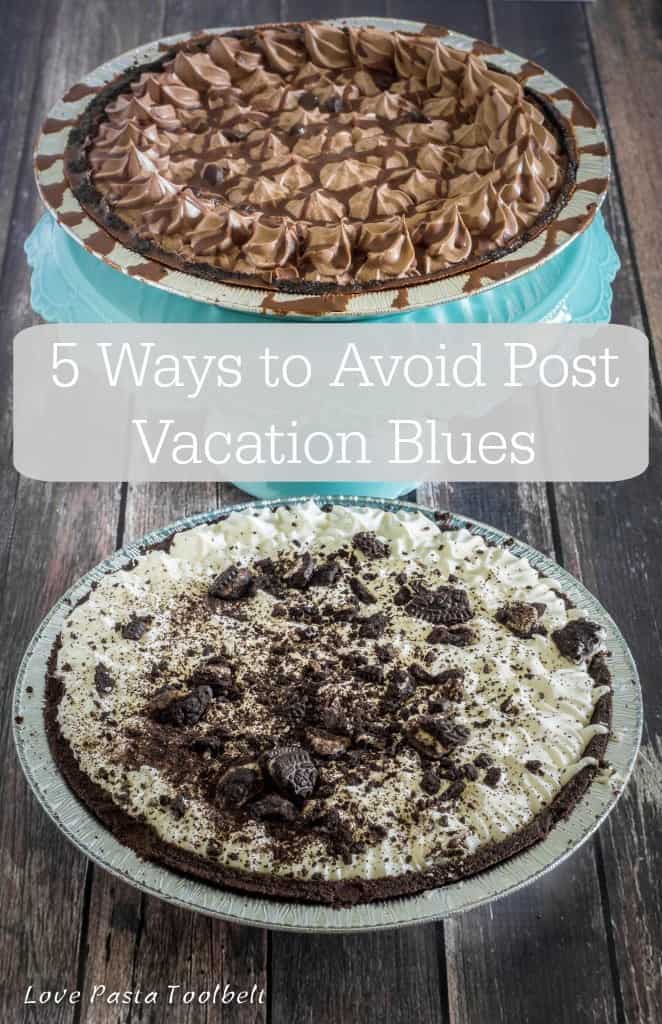 I've been fortunate enough to take two beach vacations this summer. One thing I've learned is it is so hard to come back from vacation, even when you work from home. Getting back into the swing of things is not easy and if you're like me then you want the vacation to just keep on going. That's why today I'm sharing some ways to continue your vacation at home.
1. Indulge in a sweet treat– These EDWARDS® Whole Pies are the perfect treat to indulge in. All you have to do is thaw them out then viola you have a great dessert. When I'm on vacation I usually let myself have dessert every night which isn't something I do at home. So pick yourself up an Edwards Pie at Walmart and relax with a slice tonight and pretend you're still on vacation.
2. Read a book– Set aside some time to read a good book. I don't know about you but I usually don't make enough time to read when I'm not on vacation. So setting aside some time to read a good book is a good way to make your vacation continue at home. I did this Saturday afternoon when I got some new books in the mail. I'd worked all morning on the house so then I sat down and spent two hours reading and it was wonderful.
3. Treat yourself to spa day– Now this can be at home and as easy as painting your nails and taking a relaxing bubble bath. Or if you're looking to spend a little money then go get a massage or facial and relax like you're still on vacation.
4. Visit a new restaurant for dinner– One of the fun things about vacation is trying new places to eat. So pick a new restaurant in your town and try a new dish and get that sense of vacation adventure going.
5. Movie Night– Head out to the movies or rent a movie that just came out on DVD. Be sure to pick up popcorn and any snacks that you may not normally pick up if you weren't living like it was still vacation.
The Edwards Pies were so yummy and a great way to indulge in that vacation like dessert. They were easy peasy because all you have to do is thaw them out and they are ready. Also perfect for these incredibly hot days we're having in Tennessee. Without that beach breeze these hot days get old, fast. I picked up the EDWARDS® HERSHEY'S® SPECIAL DARK Chocolate Crème Pie and EDWARDS® Cookies and Crème Pie. Both were incredibly delicious and please don't ask me to pick my favorite. Head to the store to pick your favorite and save $1.00 on any one pie with the Ibotta digital rebate (while supplies last).
I want to hear your favorite way to continue your vacation at home? I'd love any new ideas!