Have your yogurt parfait in a popsicle with these Breakfast Yogurt Popsicles with Yoplait®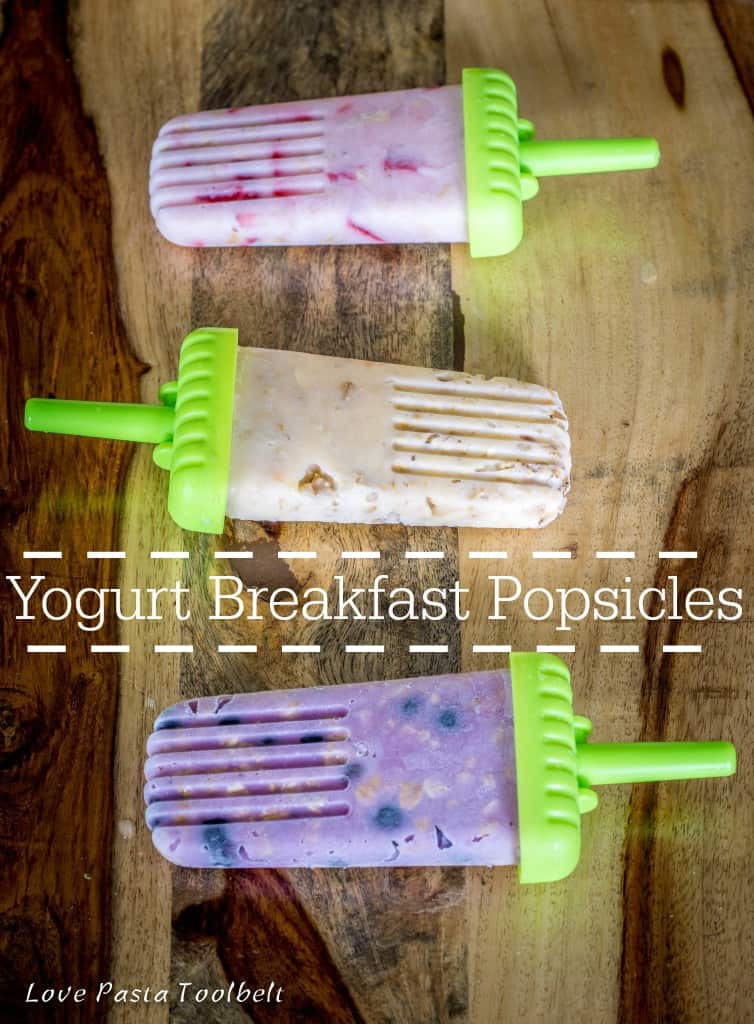 I feel like every summer it gets hotter, but really I think I forget just how hot it is in the summer. When you wake up and it's already almost 90 degrees outside the last thing most of us want is a piping hot breakfast. That's why I decided these to make these Breakfast Yogurt Popsicles with Yoplait®. The kids will love them and so will you. Filled with granola and fresh fruit they make a great breakfast on the go or at home.
For these Breakfast Yogurt Popsicles I decided to pick up some of the new Yoplait® with 25% less sugar from Publix. Since Yoplait® now has 25% less sugar it's a easy way to enjoy a less sugary treat! I decided to pick up Strawberry, Blueberry and Peach for my popsicles.
Along with my three flavors I picked up some fresh strawberries and blueberries and some vanilla granola. I wanted to give these popsicles a good breakfast taste like having a yogurt parfait but frozen as a popsicle.
Breakfast Yogurt Popsicles
Author:
Ingredients
Yoplait 25% less sugar yogurt
Fresh Strawberries
Fresh Blueberries
Vanilla Granola
Instructions
Begin by emptying your yogurt into a bowl, use two yogurts per three popsicle molds.
Chop up your strawberries and mix into the strawberry yogurt
Put your whole blueberries in with the blueberry yogurt
Take about 1/2 cup of vanilla granola and mix into yogurt
Spoon yogurt into popsicle molds
Freeze for 6+ hours
Serve and enjoy!
Tyler and I loved how these breakfast popsicles turned out and they are perfect in this crazy heat we're experiencing in the south. You can head to Publix for a coupon for $0.50 off of 5 Yoplait® Yogurts!
Also be sure to enter the giveaway for $15 Paypal Cash and let me know which flavor you would try first?