Please welcome my guest poster Maryea from Happy Healthy Mama as she shares her recipe for Cinnamon-White Chocolate Chip Blender Muffins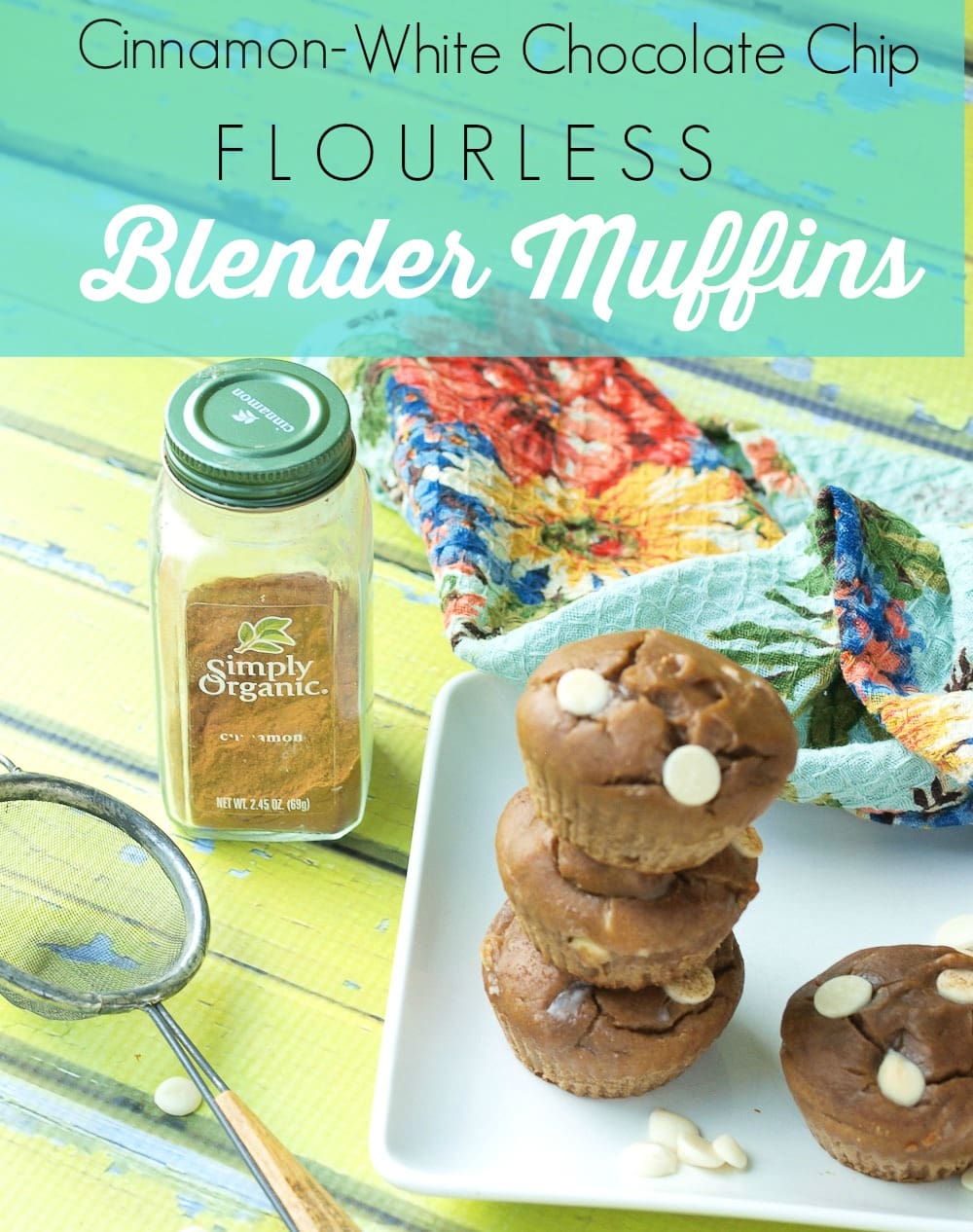 Hello Love, Pasta, and Toolbelt readers! My name is Maryea Flaherty and I'm so happy to meet you all. I blog over at Happy Healthy Mama where I share my healthy recipes, fitness adventures, natural living tips, and tidbits from motherhood. I am a mama to two little blessings and am passionate about creating the healthiest life possible for my family. It's such an honor to share this space today, so thank you for having me!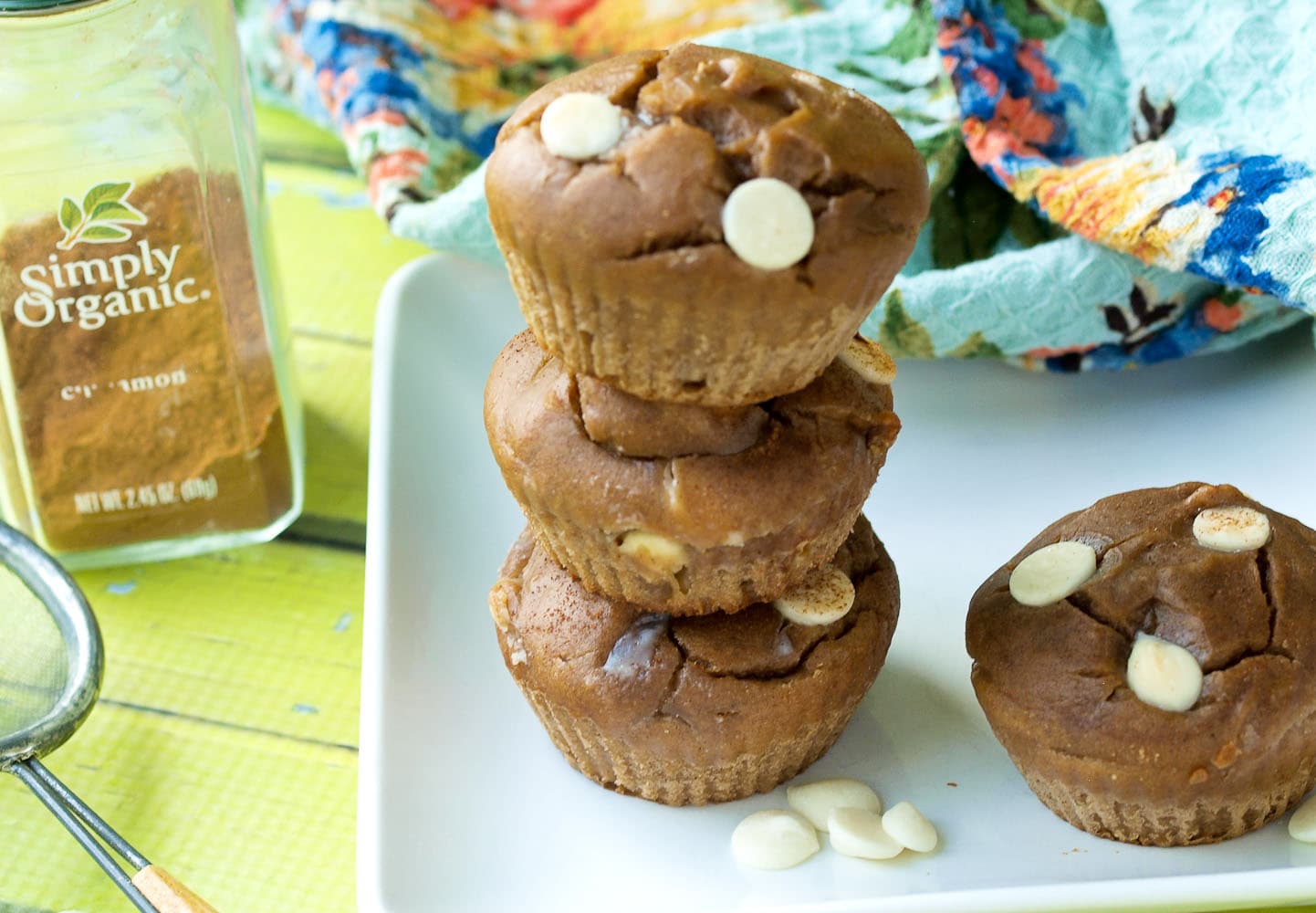 There are common misconceptions about healthy, clean eating. The biggest objections I hear when friends explain why they don't eat healthier are "I don't have time" and "I/my kids/my husband won't eat that stuff."
I want to squash both of those misconceptions and this recipe does just that. First, these muffins are made in a blender. Hello? A blender! All you have to do is dump the ingredients into the blender and turn it on. Boom. Muffin batter prepared. That's right; you're a kitchen rock star! Bake those babies up and you've got homemade, clean-eating muffins ready in about 20 minutes.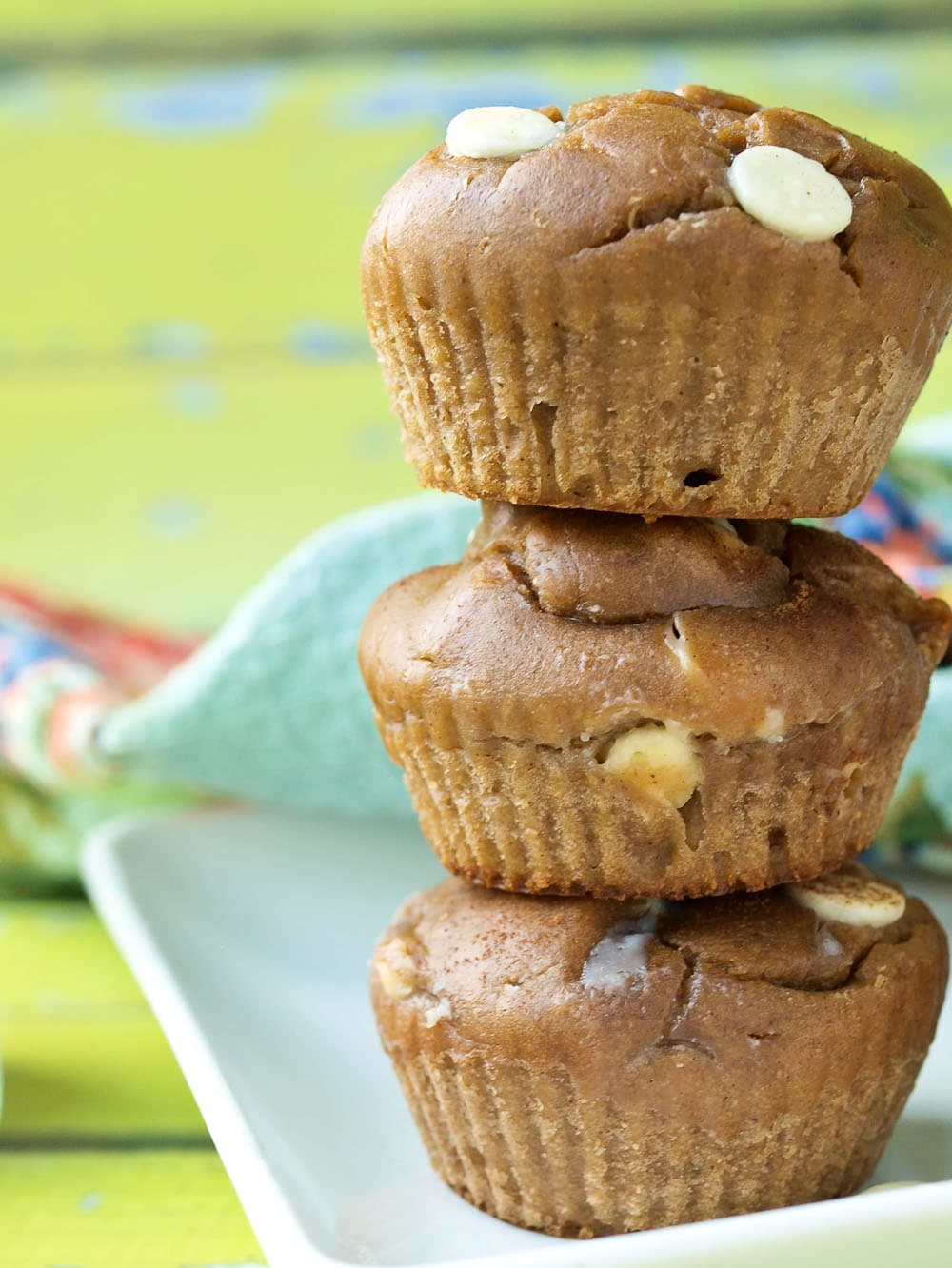 I know what you're thinking. They can't possibly taste good. There's not even flour in the ingredient list! And only a little bit of honey to sweeten them? Can't be good. Yet, these blender muffins defy all laws of things good-tasting and they taste amazing. Just sweet enough, spiked with cinnamon, and complimented by the lovely white chocolate chips specked throughout. You're just going to have to trust me on this one.
Now these blender muffins are made without flour, so they don't have the exact texture of a regular, bakery-style muffin. But it's incredibly muffin-like for a muffin that's made with basically just banana, nut butter, and eggs! These are higher protein and lower carb than a typical muffin, yet they give you that muffin feel you probably crave but know you shouldn't eat too often.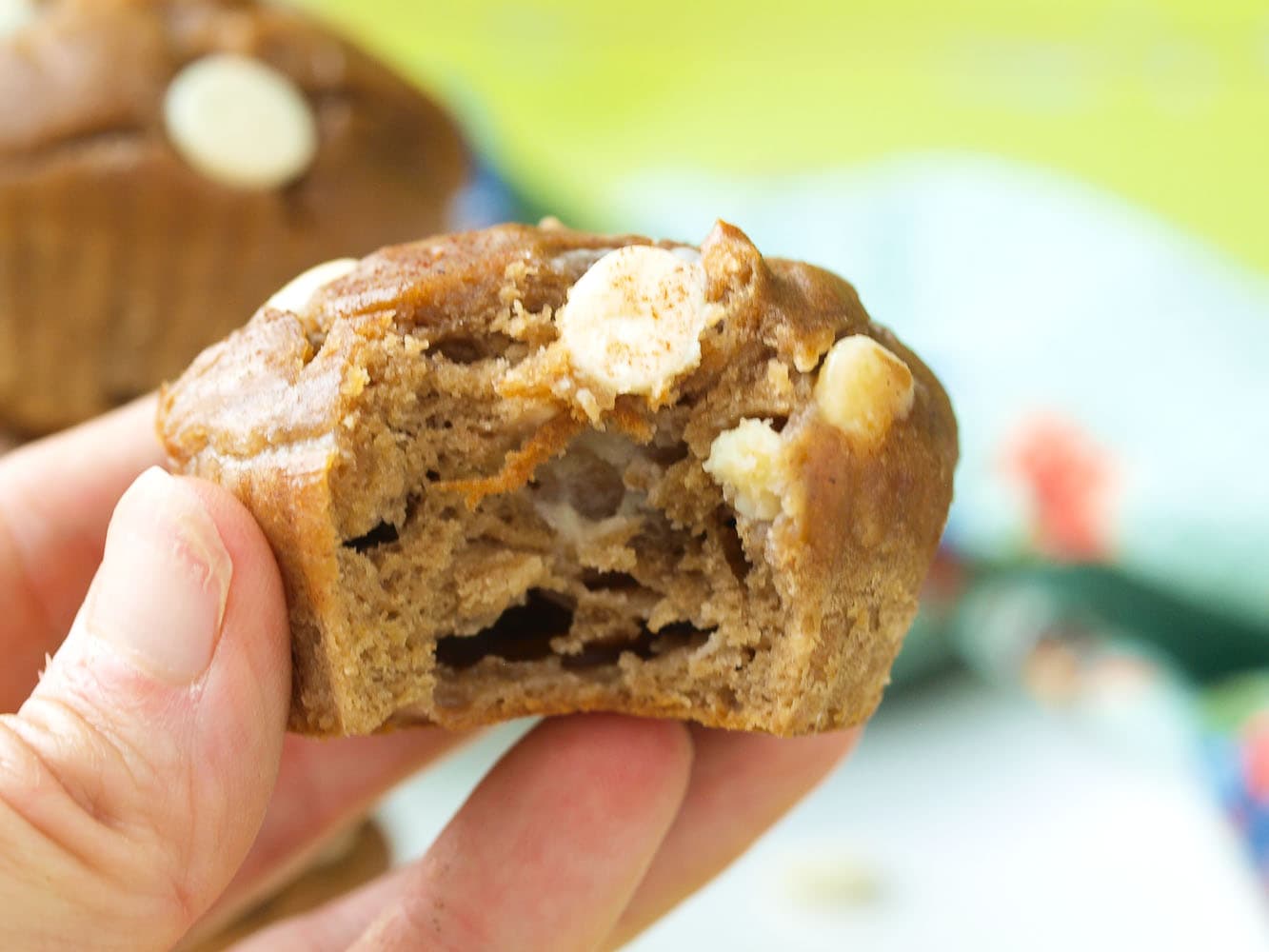 I think you're going to love these easy blender muffins. If you're intrigued and want to try more flavors, check out these 15 different varieties.
My whole family loves these and they are great to have ready for busy, hectic mornings. After you try these, I think you'll agree that healthy eating can be easy and tasty!
Cinnamon-White Chocolate Chip Blender Muffins
Author:
Cook time:
Total time:
Ingredients
2 ripe bananas
1 cup nut or seed butter (peanut butter, almond butter, or sunflower seed butter all work well)
2 eggs
1 teaspoon pure vanilla extract
1 1/2 teaspoon cinnamon, plus more for sprinkling on top, if desired
1/4 cup honey
1/2 teaspoon baking soda
1/2 cup white chocolate chip, plus more for sprinkling on top, if desired
Instructions
Preheat your oven to 400 degrees. Oil a muffin tin well, or use paper liners and spray them with cooking oil, or use silicone baking cups (my favorite method is the silicone baking cups).
Place all ingredients in your blender and blend until very smooth.
Fill each muffin cup about 3/4 of the way full.
Place the muffin pan in the oven and immediately turn the heat down to 350 degrees.
Bake for 15 minutes, or until a toothpick inserted into the center comes out clean. Enjoy!
Be sure to visit Maryea's at Happy Healthy Mama or on Facebook | Pinterest | Instagram | Twitter