"This post is part of a social shopper marketing insight campaign with Pollinate Media Group®, Sara Lee®, and Breyers® but all my opinions are my own. #pmedia #EasySimpleSweet http://my-disclosur.es/OBsstV"
Enjoy your ice cream a new way with this Caramel Peach Pound Cake Sundae!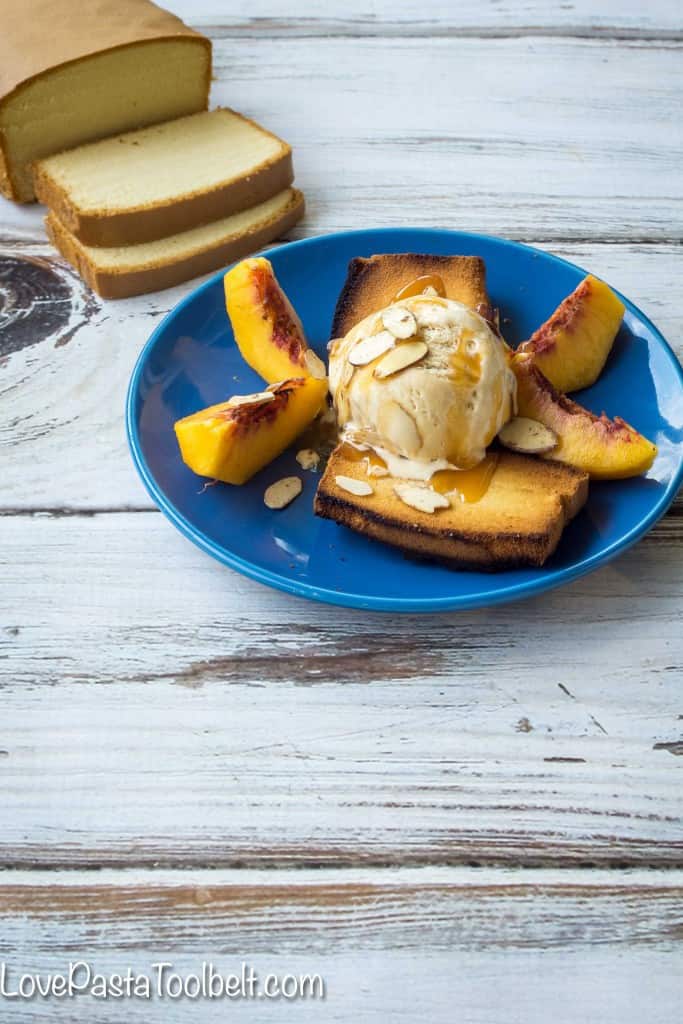 Ice cream is a necessity for summer, am I right? It's been a hot one this year, so taking pictures of this delicious Caramel Peach Pound Cake Sundae had to be a quick process because that summer sun will melt ice cream faster than you can say sundae. My favorite sundae is a brownie one, I love a warm brownie topped in ice cream. But I wanted to create something a little more fresh and summery and less chocolate. I decided that combining Sara Lee® and Breyers® would create the perfect sundae.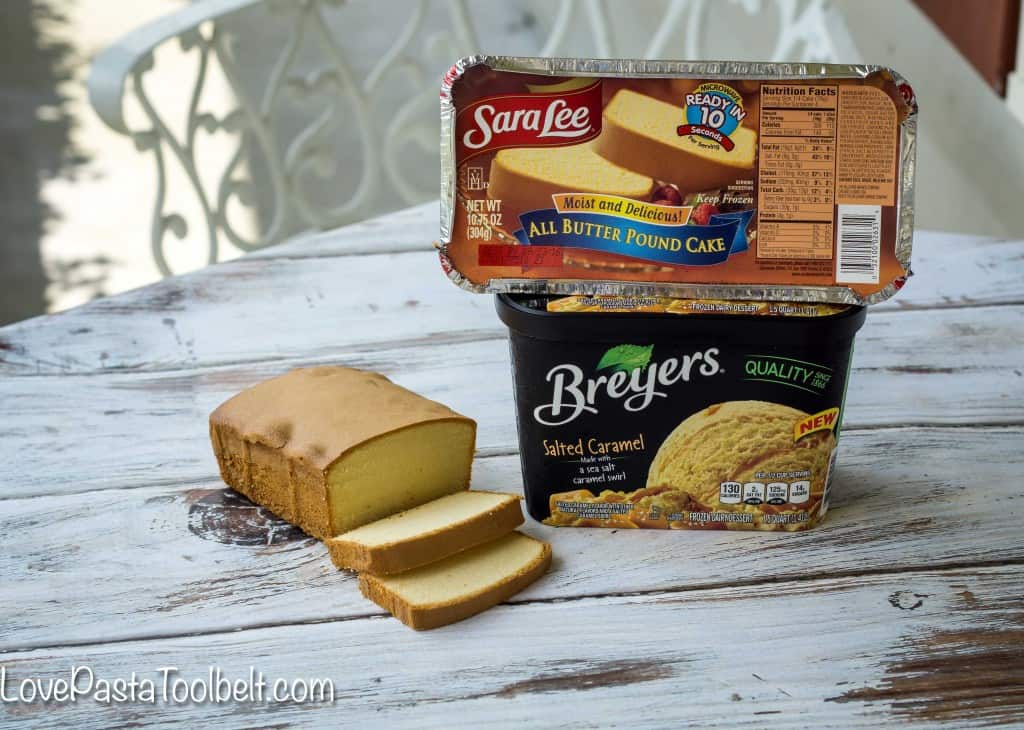 I headed out to Publix to pick up a Sara Lee All Butter Pound Cake and some Breyers Salted Carmel ice cream. I was excited to combine the two flavors with a few more ingredients to see what I could create. I decided to pick up some fresh peaches, caramel sauce and toasted almonds to make the perfect summer sundae.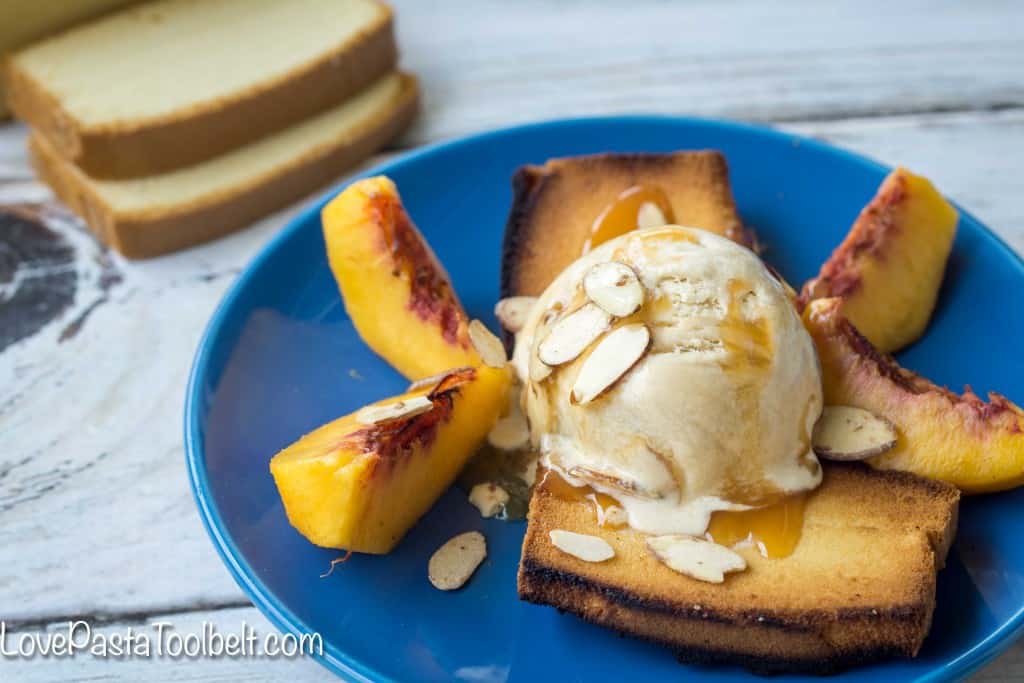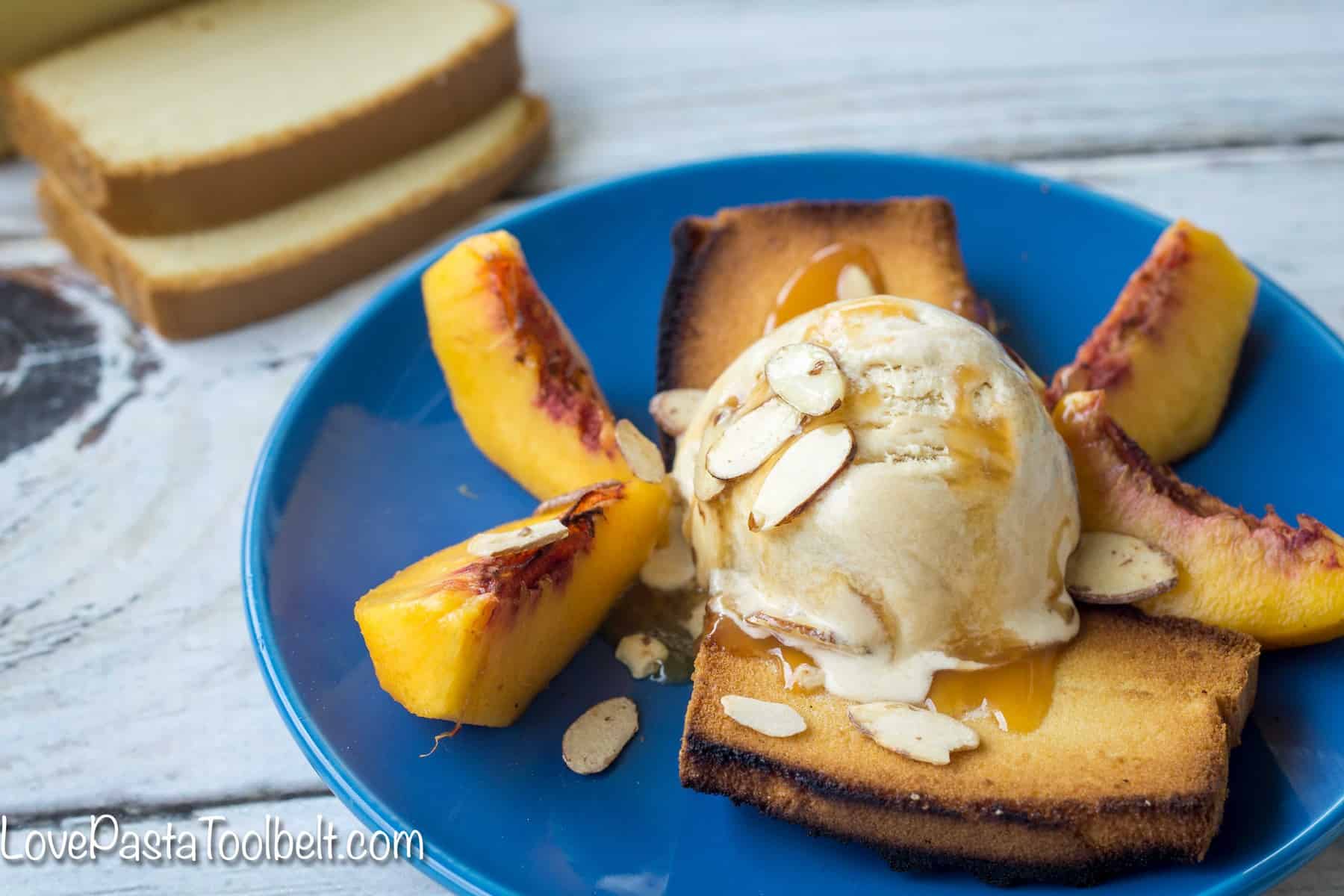 Author:
Prep time:
Total time:
Ingredients
2 slices Sara Lee All Butter Pound Cake
1 peach
1 scoop Breyers Salted Caramel ice cream
Handful of honey toasted almonds
Caramel sauce
Instructions
Toast two pieces of the Sara Lee All Butter Pound Cake in your toaster or broil in the oven
Slice up peach
Top pound cake with a scoop of Breyers Salted Caramel ice cream
Cover with desired amount of caramel sauce
Sprinkle with honey toasted almonds
Serve and enjoy before it melts!
Toasting pound cake or grilling it is one of my favorite things. I asked Tyler if he would judge me if I ate toasted pound cake for breakfast, I kid (maybe). So I decided that toasting it was the perfect option to have that warm cake bottom to a delicious sundae and this recipe did not disappoint!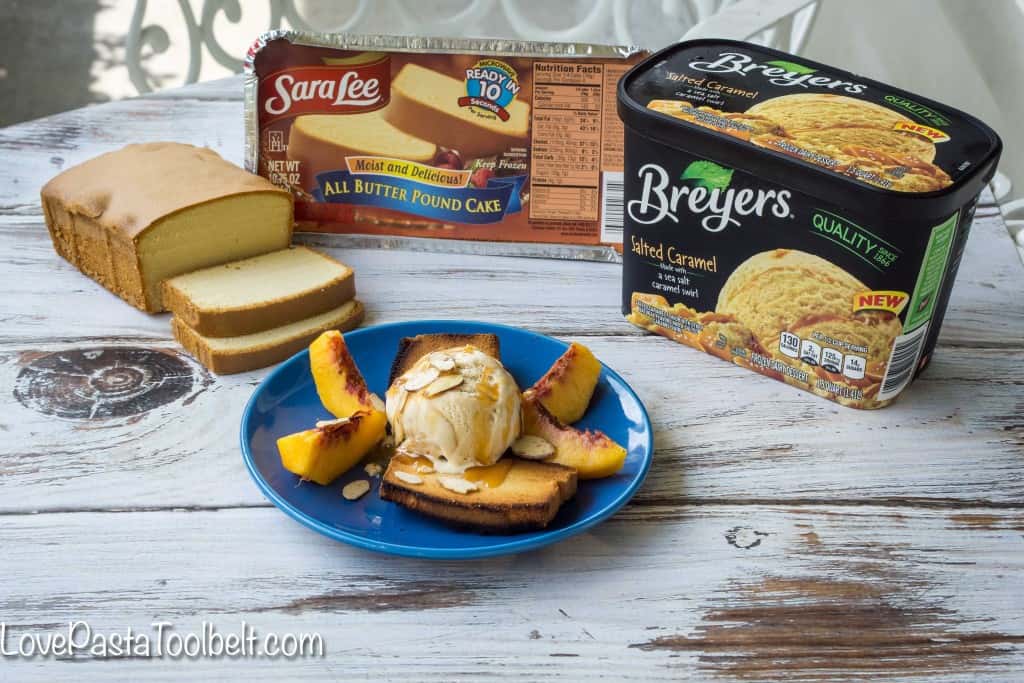 If you want to make your own Caramel Peach Pound Cake Sundae then take advantage of $3.00 off any ONE (1) Sara Lee® Frozen Dessert 9.6-30 oz. and Breyers® Ice Cream 48 oz. (combined purchase required) now through 8/28/15 at your local Publix while supplies last.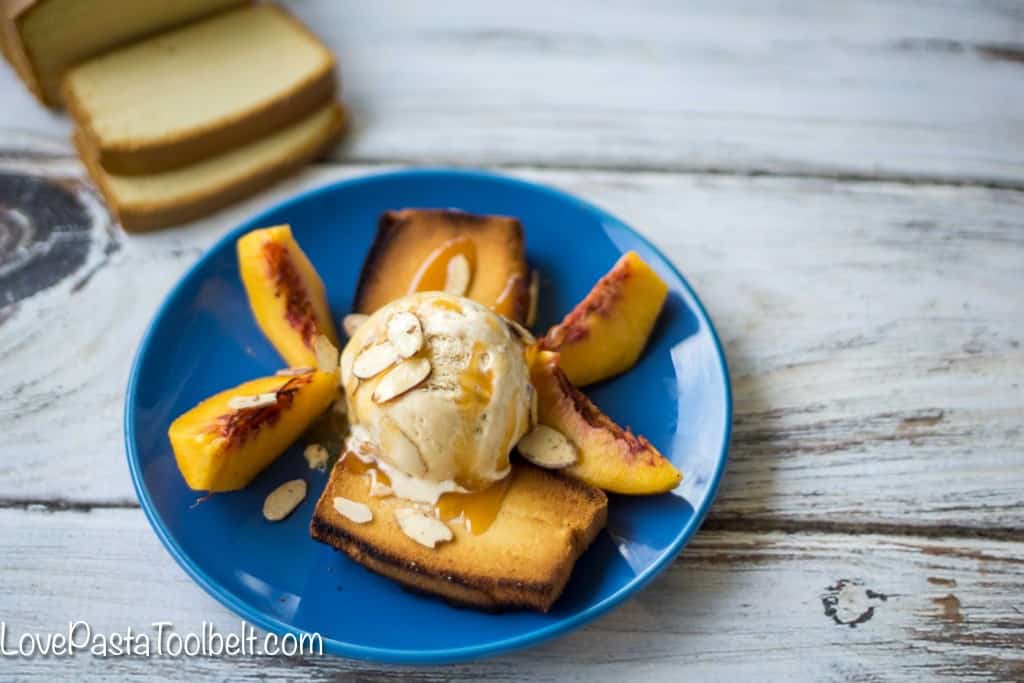 So what is your favorite sundae topping? Have you ever tried one with pound cake?