Looking back on 2015 and sharing this DIY Memory Canvas!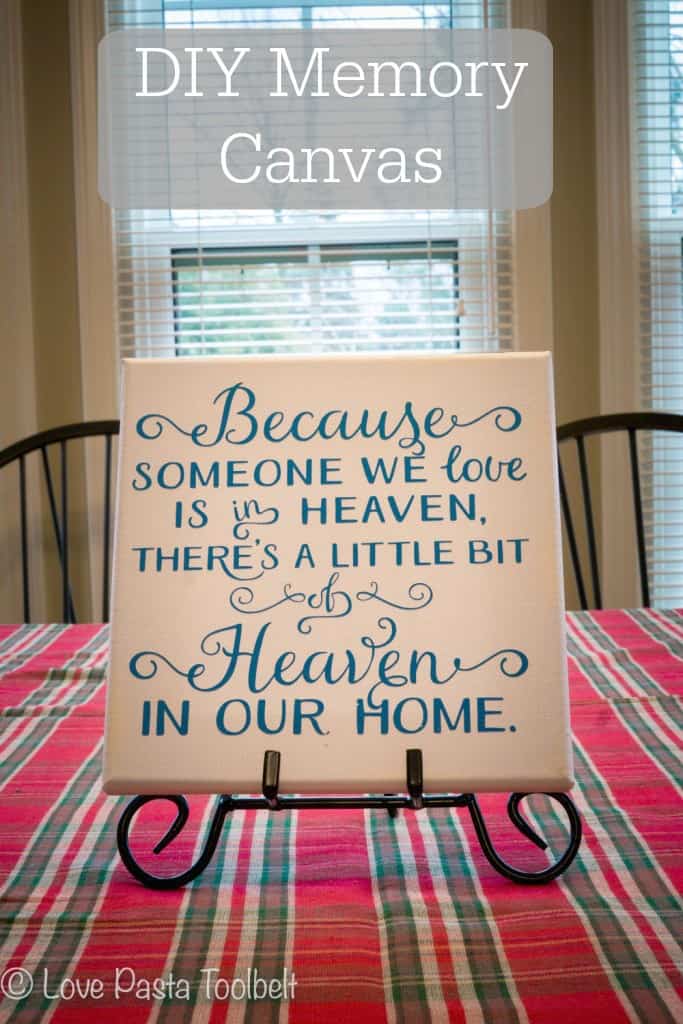 What a year 2015 was for our family. It was full of ups and downs, a few more downs than we would have liked but God's blessings remained ever present throughout all of the tough times.
Two of the more down moments were losing both of my grandfather's within 3 months of each other. My Papaw John passed away in April and then my Papa Don passed away in July. We rejoice because we know they are both no longer suffering and are made whole in heaven, but we miss them dearly, especially around the Christmas season.
Each memorial service was full of tears and laughter and gave our family a chance to all gather together, something that doesn't happen as easily the older we get, and as more of us move outside of Georgia. So while there were tears, a lot of tears, there was also sweet time spent with family that we know both grandfathers would have loved. I feel very blessed to have had 4 living grandparents for almost 29 years of my life. I will miss them both so much but cherish the memories made and the time spent together.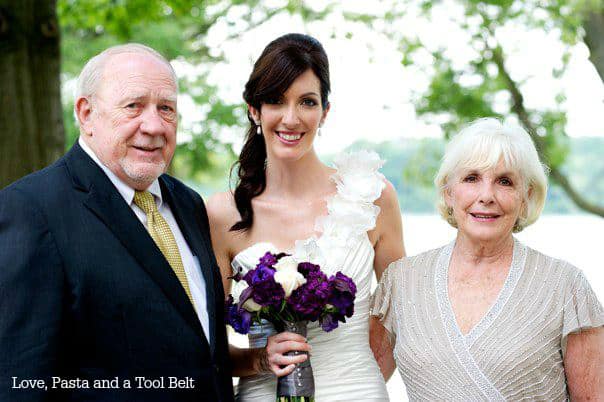 Since both of my grandmother's lost their husbands this year I decided I wanted to go the sentimental route with their gifts when I found this quote. I knew immediately it was completely applicable to everyone in our family but especially for them. So I turned to my Silhouette to make some homemade gifts this year including this DIY Memory Canvas!
Supplies:
-Silhouette File- I purchased my design in the Silhouette Store
–Oracle 651 Vinyl
–8×8 Canvas
-Mod Podge
–Contact Paper
-Paint brush
Instructions:
1. I began by setting the dimensions of my Silhouette design to 8×8 and then I added in the design I purchased from the store. I searched the first few words of the quote and it popped right up for me!
2. I got my design laid out and then cut it on my Oracle 651 Vinyl. Make sure to double cut it, I've had a lot more luck lately using that tip!
3. Once your design is cut then weed it and remove the excess vinyl leaving only your design on the vinyl backing.
4. Meanwhile cover your canvas in a thin layer of mod podge and allow that to dry!
5. Apply your contact paper to your design and press down firmly then slowly pull it up ensuring your design has now stuck to your contact paper.
6. Take your contact paper and place it on your canvas and then smooth it down and press it down firmly to get the vinyl to adhere to the canvas. It may take a few tries but should come off smoothly if you move slowly and carefully. I have learned that is key!
7. Once you've removed your contact paper you have your beautiful design and a great gift for a family member, friend or yourself!
I really loved how these two canvases turned out and they made the perfect gift for my grandmothers. Throughout this challenging year they have both remained strong and loving in the face of many challenges.
Jump ahead to July when my immediate family all got together at my parents new house in Michigan to celebrate the 4th. What was meant to be a fun weekend turned quite scary when my brother experienced his third collapsed lung. My husband Tyler asked my brother if he wanted to go down to the street to the golf course and hit some balls at the driving range. Miles was thinking about this and walked out of the room for a minute then came back in with a terrible grimace. This collapsed lung was extremely painful while the others had been a slow thing so we were really frightened. Tyler jokingly told him that if he didn't want to go to the driving range all he had to do was say so, he didn't have to collapse his lung again! Thankfully he is ok, he had the surgery and now with both lungs repaired we don't anticipate anymore lung issues, praise the Lord!
Our year made a turn for the more exciting when my sister announced she was pregnant in the beginning of August which I followed up with my own announcement that we were pregnant as well at the end of August. Needless to say my mom is over the moon about her first two grandchildren due in April and May of 2016.
At the end of October my brother proposed to his girlfriend adding another very exciting moment to our year. They will get married in the fall of 2016 so our 2016 is going to be packed full of exciting events which we couldn't be more thrilled about!
What a year it has been and we're gearing up for an even busier and more exciting 2016. I hope that your family has had a blessed year! Have their been any fun highlights from your year?