Start a new family mealtime tradition with these Stuffed Shells with Ragu!
Growing up my mom stayed home with us. Well not only did she stay home with us she also homeschooled all of us kids. We all ended up in public school once we moved to Georgia by our choice to try that out, but I didn't until 11th grade. I can't imagine the patience it took for my mom to be schooling three of us at a time. Not only did she homeschool us, but she also had a home cooked meal for us most every night.
My mom is a great cook. She has so many delicious family recipes she would make for us growing up. When I was home the other week, we were going through a list of our favorite recipes we'd made to make menu planning easier for her when we were younger. Also while I was home she made one of my favorite recipes, Stuffed Shells. Italian food has always been a favorite of mine and pasta was a staple in our house growing up. So I decided to pick up some Ragu and make the stuffed shells myself the other week.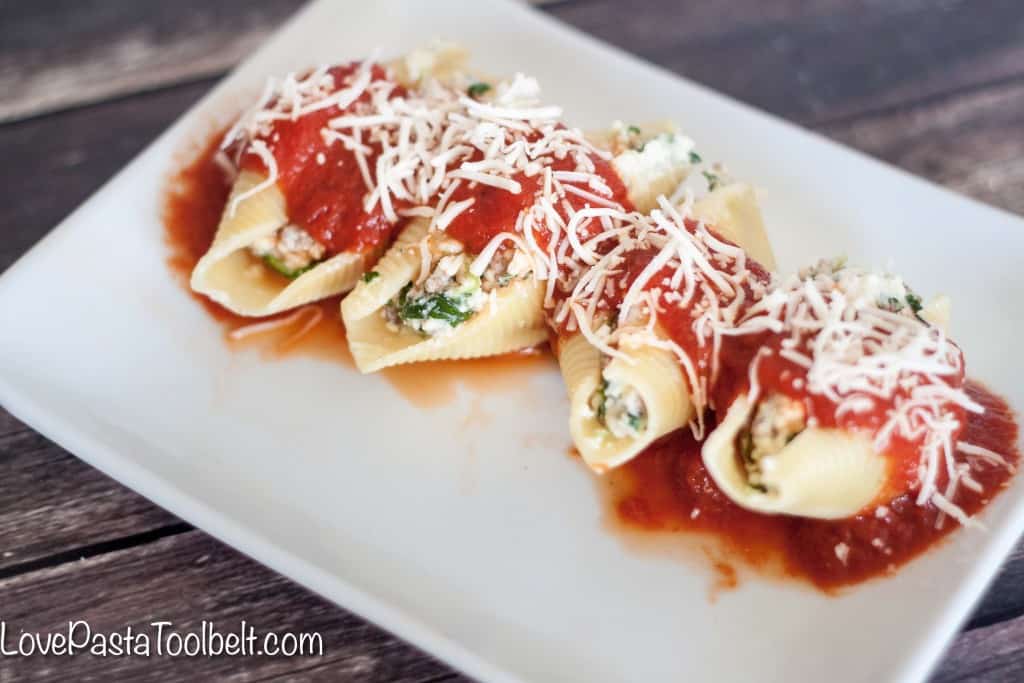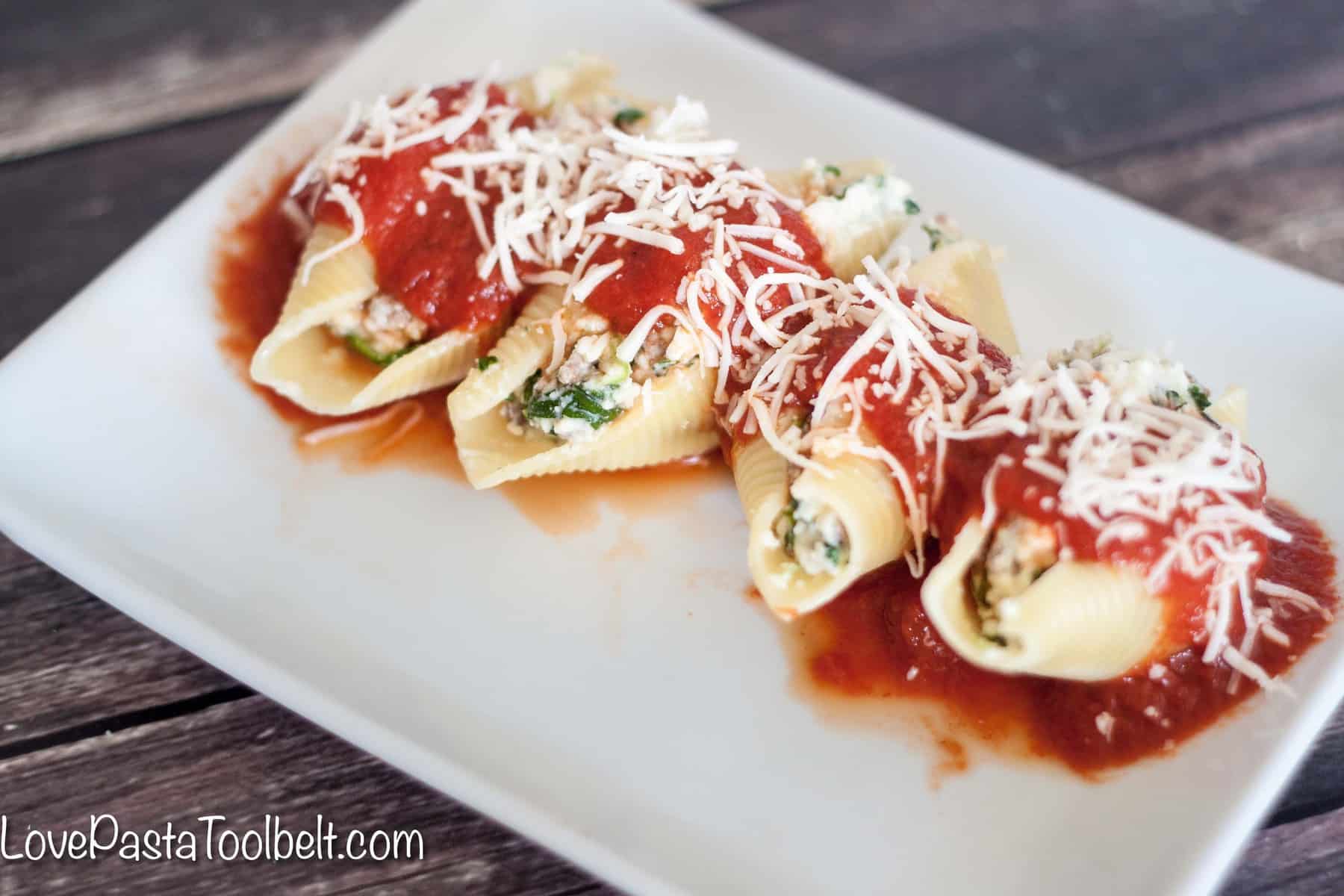 Stuffed Shells
Author:
Prep time:
Cook time:
Total time:
Ingredients
1 lb. Ricotta cheese
1 lb. shredded mozzarella cheese
3/4 cup grated parmesan cheese
1 lb. spinach, cooked and drained (squeeze well)
2 eggs
black pepper to taste
1 tsp. sweet basil
1/3 lb. Italian Sausage and 1 lb. ground beef
1/2 onion
1 box cooked jumbo shells (about 32)
5 cups Ragu
Instructions
Brown sausage and ground beef with onion and salt and pepper to taste
Reserve some mozzarella to top, then mix ricotta, mozzarella, parmesan, spinach, eggs, pepper, basil and meat.
Fill cooked shells with mixture
Spoon some sauce in the bottom of a 9×13 pan
Place shells in dish
Top with remaining sauce and then reserved mozzarella
Bake at 450 for 10 minutes or 425 for 20-25 minutes if refrigerated first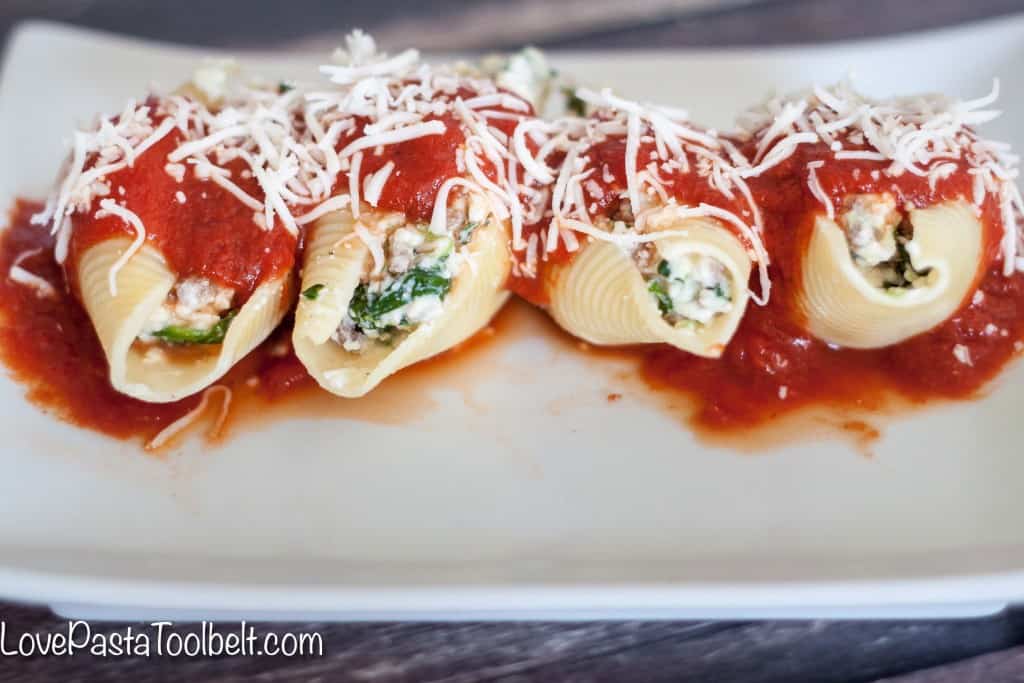 I love making the recipes I grew up eating for Tyler now, and look forward to one day making them for my kids. I'm so glad that my mom instilled in me a love to make home cooked meals for my family!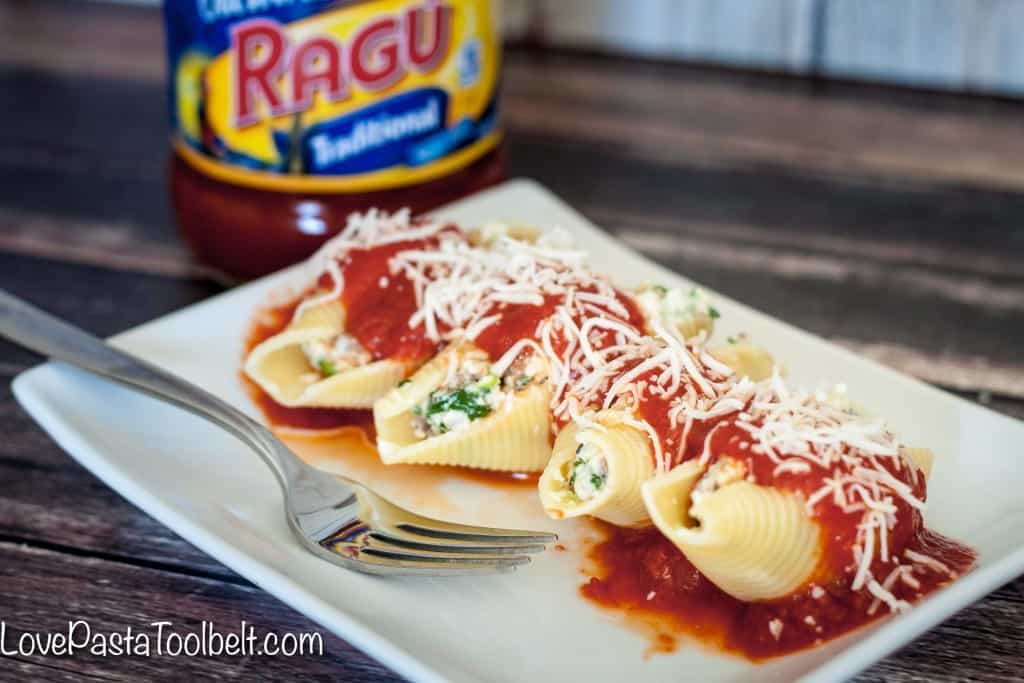 You can head over to the Ragu homepage to check out the story of Assunta Cantisano and learn about her Italian heritage and the story behind Ragu itself!