Loaded with vegetables and flavor this Chicken Tortilla Soup is the perfect warm meal!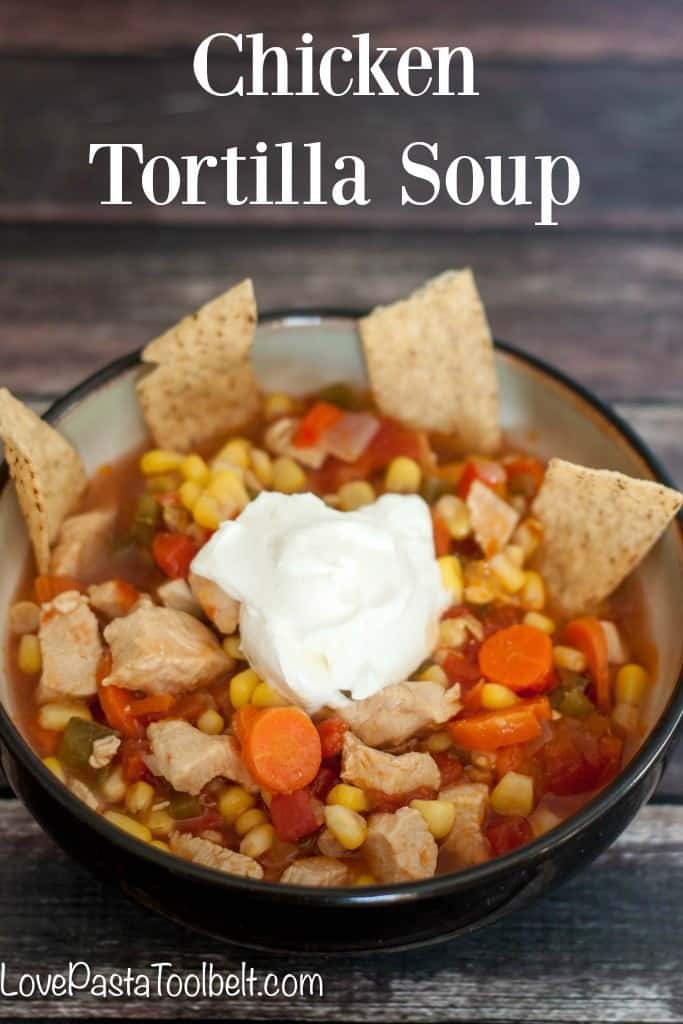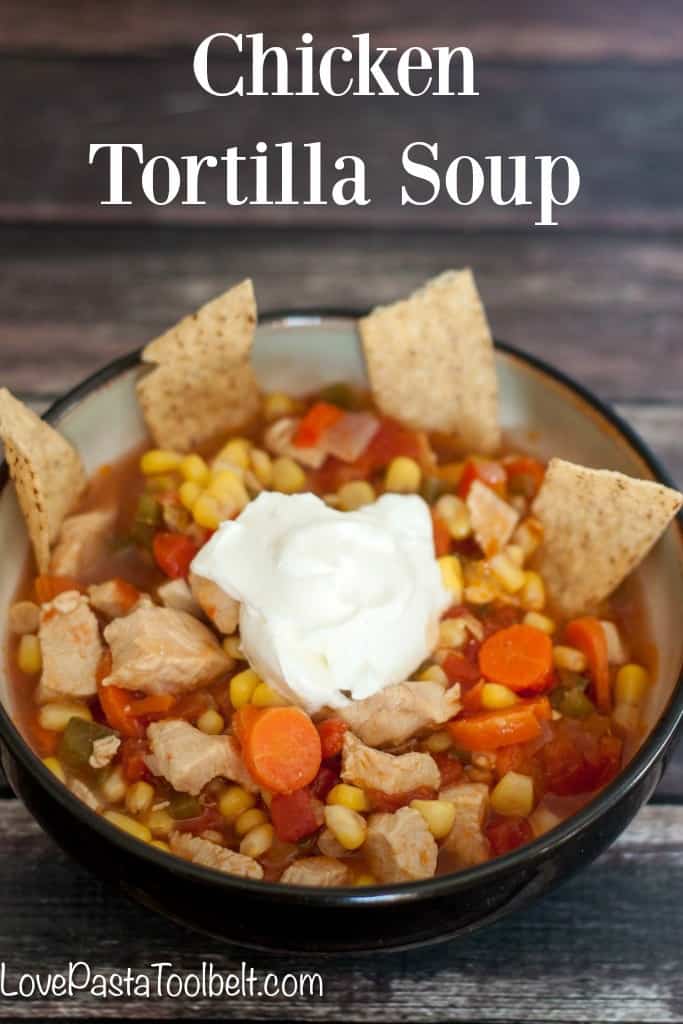 I didn't use to be that big of a fan of soups, but in the last couple of years I've started trying out more soups for dinner and I am loving them. Such delicious options and honestly any soup I can load down with tortilla chips and sour cream is kind of a winner in my book. I told my husband I think I could eat anything with enough sour cream. But fortunately this soup is so delicious that if you don't love sour cream like me you're still going to love it!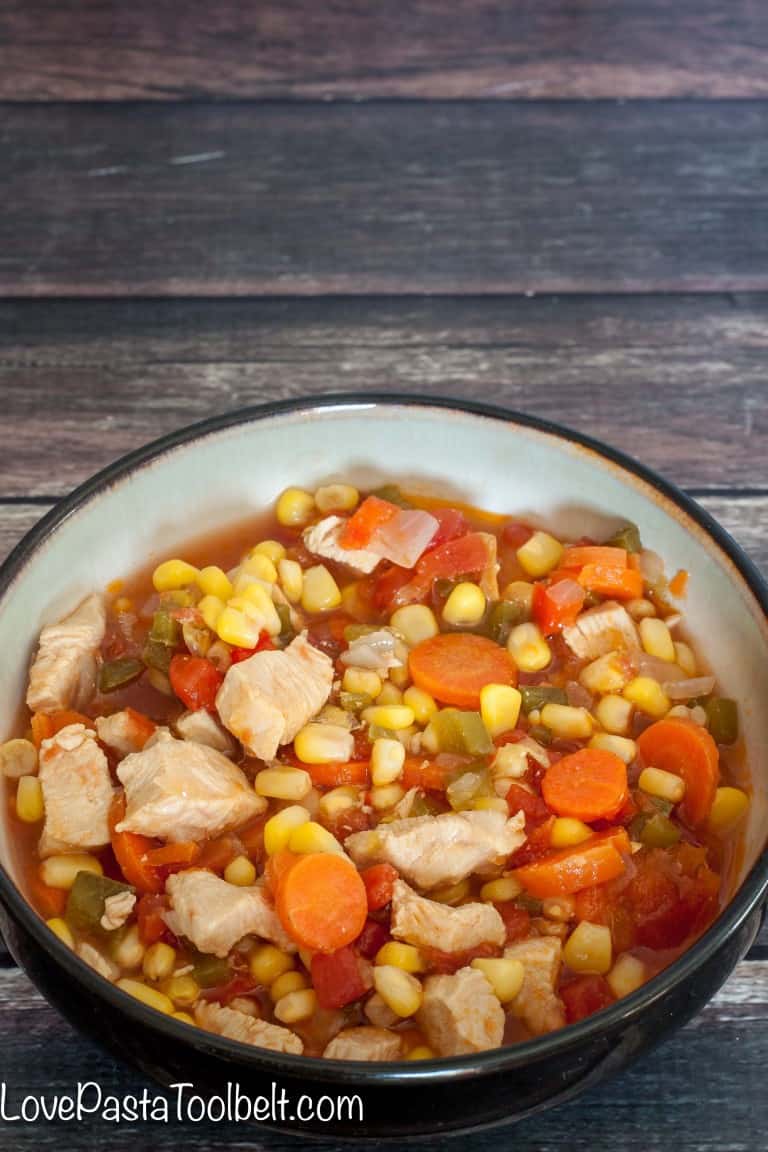 Another thing that's been important for us this year is making sure I'm getting lots of fruits and veggies since I'm eating for two currently. I love this soup because it is full of veggies and that makes me feel like I'm getting some great nutrients in a delicious soup, that's a win win in my book!
Chicken Tortilla Soup
Author:
Prep time:
Cook time:
Total time:
Ingredients
3 chicken breasts, cup into small pieces
2 green bell peppers, chopped
1 red bell pepper, chopped
1 onion, chopped
6 cups chicken broth
4 carrots, sliced
3 Tablespoons vegetable oil
2 garlic cloves
14 ounce canned petite diced and peeled tomatoes, drained
1 1/2 tsp. ground cumin
1 1/2 cup frozen corn kernels
Instructions
Heat oil and cook peppers, onions, garlic, carrots and chicken
Cook until chicken is done
Add tomatoes
Cook and stir (reduce heat) for 5 minutes
Add cumin, corn and chicken broth
Heat to boil, reduce heat and simmer uncovered for 10 minutes
Serve over tortilla chips and with sour cream and grated monteray jack cheese if desired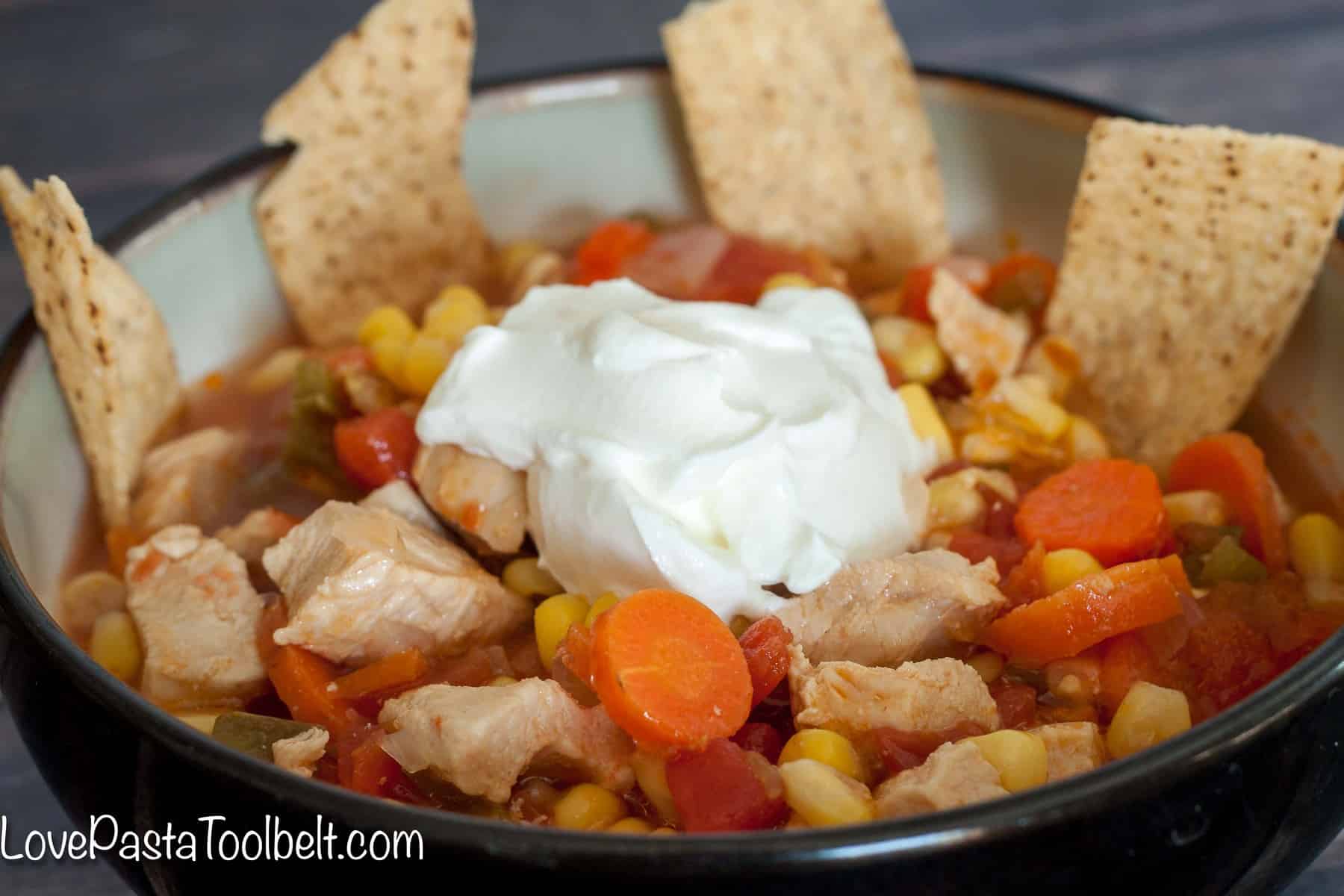 This soup is great leftover as well. I actually had it for the first time leftover over Christmas because my mom had made it for everyone the night before we arrived. I loved it so much so I've started making it at home for Tyler and I and we love that we can get two meals out of it!
Do you have a favorite soup recipe?