Make healthy eating easier with this Asian Chicken Salad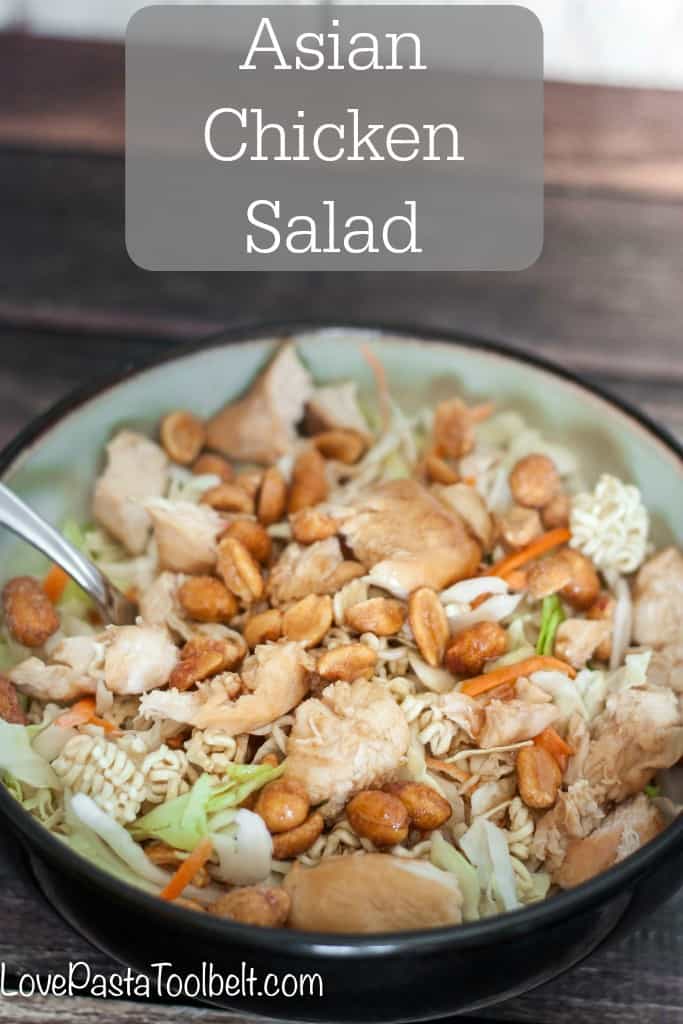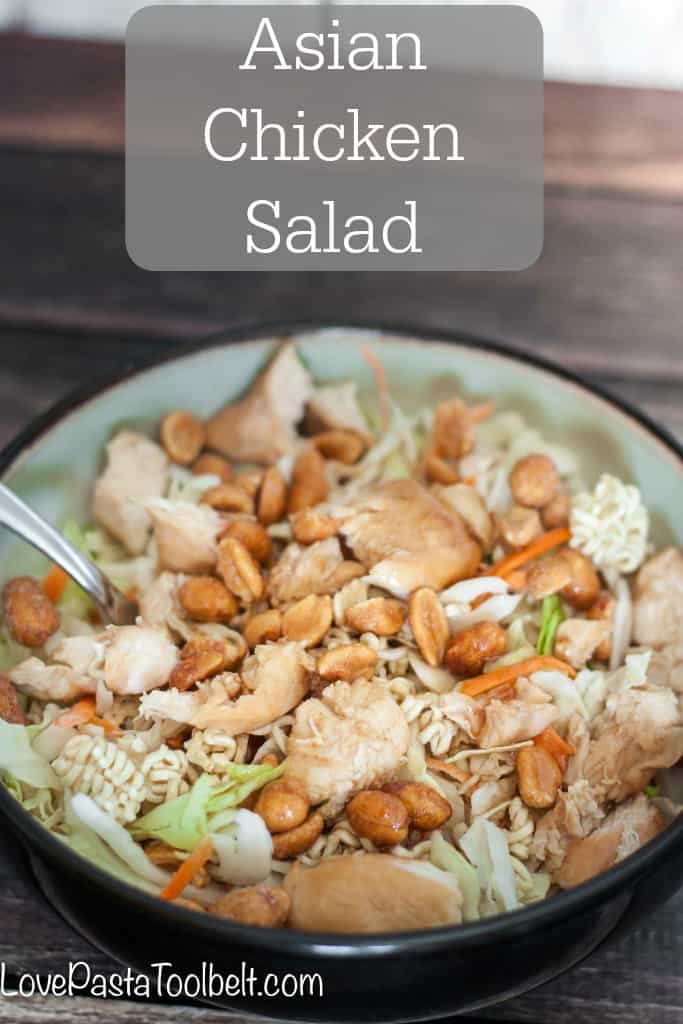 We've been working on coming up with some healthier meal options around here. Pasta is my weakness, as you know and salad isn't high on my list. I love the flavor of teriyaki chicken though so adding it to salad was a win win. I also love making these kinds of meals because the leftovers are perfect for Tyler to take to work for a yummy lunch!
Asian Chicken Salad
Author:
Prep time:
Cook time:
Total time:
Ingredients
1 large bag coleslaw
2 packs ramen noodles, oriental flavor
1/2 can honey roasted peanuts
1/2 cup canola oil
1/3 cup sugar
1/4 cup vinegar
4-6 boneless chicken tenderloins, marinated in low sodium teriyaki sauce
Instructions
Cook chicken at 400 for 25-30 minutes until done
Crush ramen noodles and add to coleslaw
Add peanuts
To make the dressing: Mix canola oil, sugar, vinegar and the ramen seasoning packets
Mix dressing with coleslaw and toss with diced chicken
I love how easy a salad is to throw together especially on a busy weeknight when you don't have much time for cooking! You could even make your chicken ahead of time and then throw this together for dinner.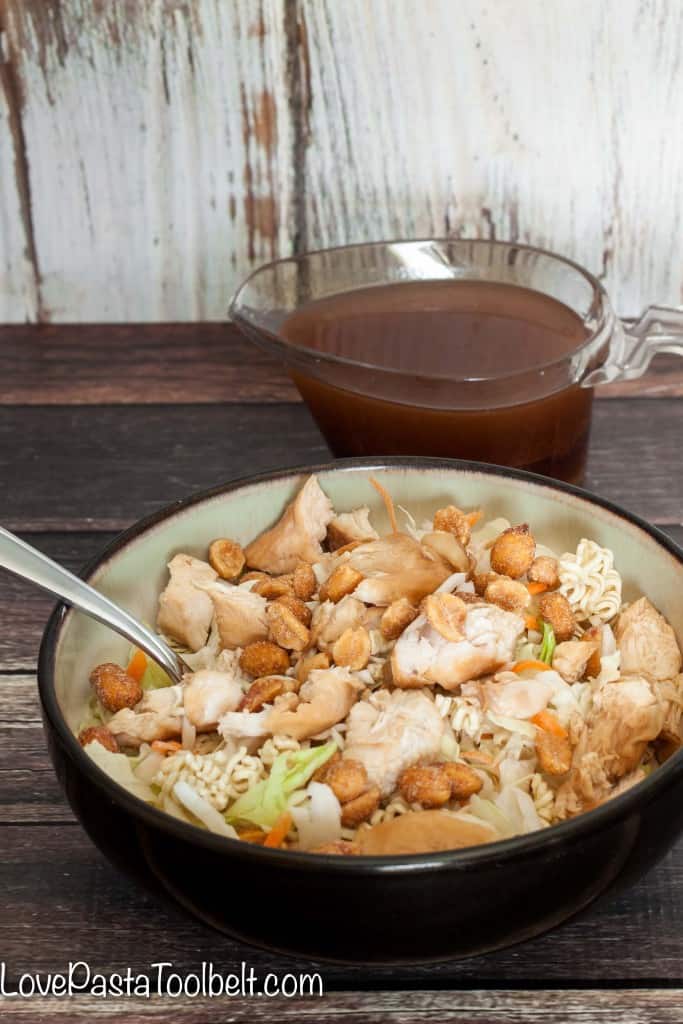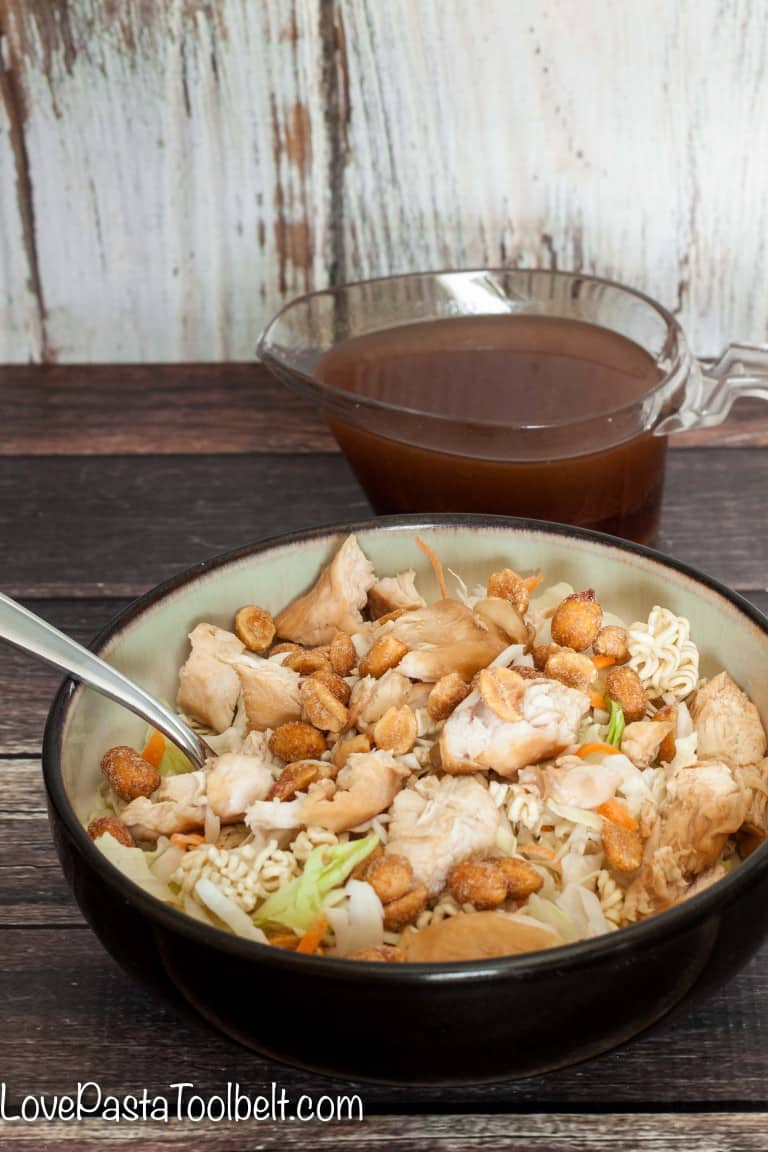 I love all of the veggies you can pack into a salad, especially since I'm eating for two these days and becoming even more conscious about what I eat. Do you have a favorite salad recipe? I'm always on the hunt for a new one to add to our meal plan!