Add a cute craft to your party planning with these DIY Cupcake Toppers
Growing up I didn't think I was very creative or crafty. But obviously I've found my ability to craft (somewhat) since I blog about crafts and recipes. A lot of crafting is trial and error as you probably well know. One thing that I've really needed since I started using my Silhouette more is a good light. So I was pretty excited when I got to add the Ottlite 2-in-1 LED Magnifier Floor and Table Lamp to my crafting supplies.
Honestly this lamp arrived at the perfect time. My sister is expecting her first baby in a few weeks and I was helping throw her baby shower. One thing I volunteered to do, was make these cute cupcake toppers for the shower. When you're weeding these things you need good light because it gets very intricate, especially with the cute little elephants I put in the middle.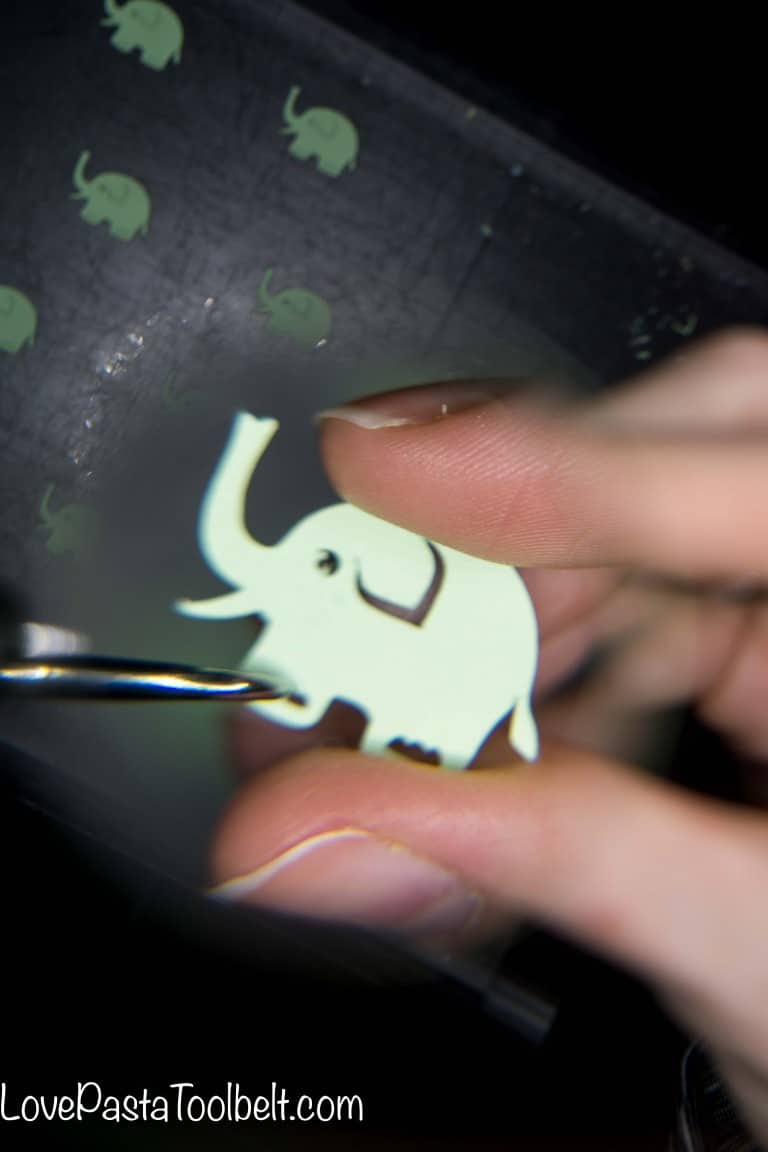 Supplies:
-Silhouette
-Cardstock
-Glue Stick
-Toothpicks
Instructions:
Start by designing your cupcake toppers. With mine I chose a scalloped circle, then made a smaller normal circle and then downloaded a cute little elephant. I did a few test cuts to make sure the sizes worked right before I began cutting with my specific paper for the shower.
Once my toppers were designed I picked out my card stock and began to make the cuts. I made sure to double cut to ensure a smooth cut.
With everything cut out I then weeded my designs using my Ottlite to provide a great light and a magnifier so I could see all the little parts of the elephants that needed to be punched out.

Next I used a glue stick to put my cupcake toppers together.
I took toothpicks and double taped them to the back of the cupcake.

I love how these cupcake toppers turned out. They were perfect for my sister's navy and mint baby shower but are so easily customizable for any shower, baby or wedding, or birthday party! I loved using my Ottlite for this project because it provides the power of natural daylight indoors while I'm working and that was vital because of course I was finishing these up at 9 pm the night before the shower. Can you say procrastinator?
I am so excited today to be able to offer one of you the opportunity to win your own Ottlite 2-in-1 LED Magnifier Floor and Table Lamp! It will change the way you craft and sew and make those small little intricate projects so much easier.