This shop, Tips for Successful Meal Planning, has been compensated by Collective Bias, Inc. and its advertiser. All opinions are mine alone. #FrozenRewards #CollectiveBias
Menu planning is tough so I'm sharing my Tips for Successful Meal Planning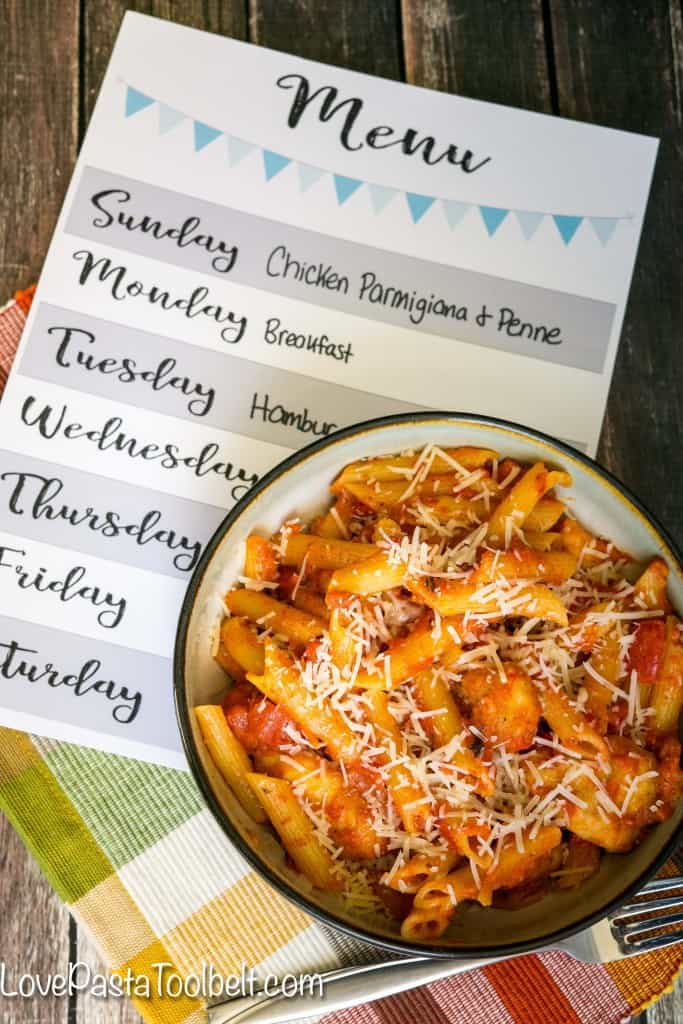 Meal planning is something that I wish was easier and that I was better at doing. Mainly because I don't have the time to go to the store every couple of days because I didn't plan out my meals. Also because my grocery budget is not unlimited and it gets expensive when I don't plan out my week of meals.
Ever since I got pregnant, I've been less than inspired to grocery shop or meal plan. In my first trimester nothing sounded good and I was exhausted. In my second trimester I got a little better but there were some nights I was just not up for cooking. Now that I'm just starting out my third trimester I'm trying to menu plan better so I can limit my trips to the store since some days I'm just exhausted.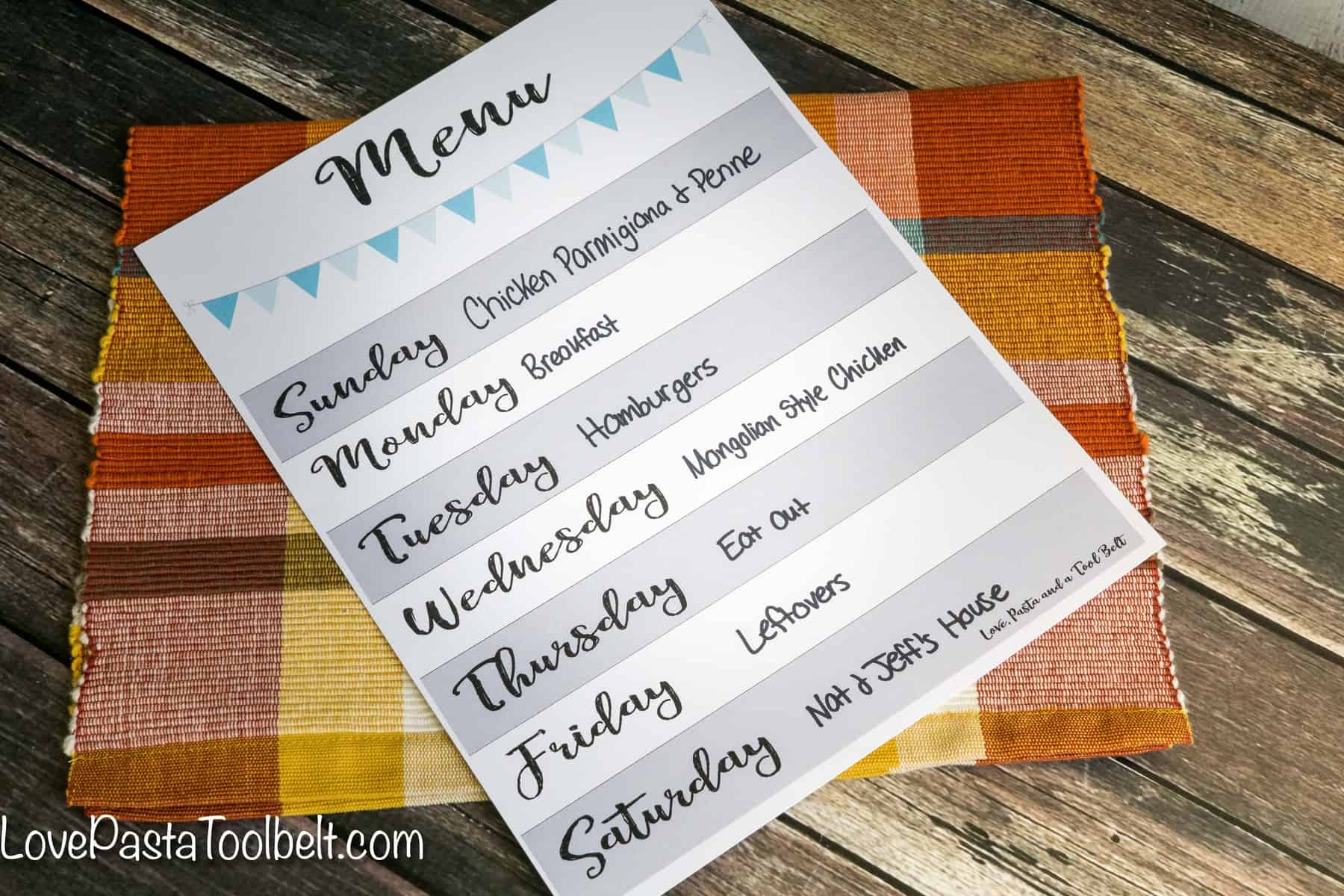 One of my big problems is I tend to overestimate the amount of energy I'm going to want to put into my meals every night. I plan out a weeks worth of time intensive meals and by Wednesday night I am so over it. That's why I was so excited to save both time and money with ConAgra and Publix. I headed out to Publix to check out the Healthy Choice, PF Changs, Marie Callender's and Bertolli meals. Since pasta is my jam, I picked up two of the Bertolli meals for two and because we love PF Changs but don't live near one I grabbed two of their meals for two.
If you register for the Frozen Rewards Club you can get a $10 gift card from Publix with the purchase of $30 of participating brands, a great way to save some money! Go to your local Publix store from until 4/30/2016 and purchase any of the four frozen products. Once you do then take a picture of your entire receipt, put a star or asterisk next to the participating products and then upload it to the frozen rewards club, it's that easy!
Since we're talking meal planning I wanted to share a few tips that have helped me get better with my planning my weekly menu.
Plan ahead– I try to plan out my menu a day or two before I know I'm going shopping. If I wait until the day of my grocery trip I find myself rushed because I want to get to the store and be done with it. So I end up not planning well and not thinking of good meals to make.
Check what's on sale and plan meals to save– I'm not the best about this but I think it's always important to check ahead what's on sale at the store that week. Planning my meals around what meats are on sale can help so much. It also is good to plan meals that use the same meats or staple ingredients so you're not buying a ton of ingredients.
Plan for a good mix of simple and also complex meals– This is where I love the Bertolli and PF Changs meals that I picked up. They are the perfect easy meal so if I put a couple days in where I'll have these easy meals I'm more likely to stick to my meal plan, as I mentioned above. It especially helps to look at my weekly schedule and pick the busiest days for the easiest meals.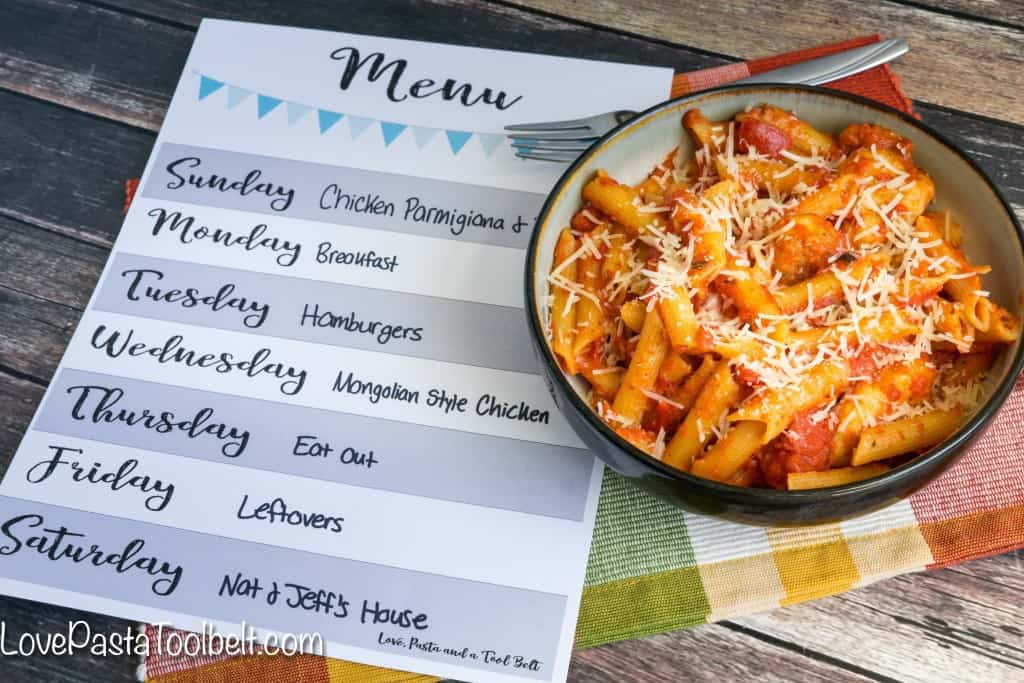 To help you out with your menu planning I've created this fun Menu Planning Printable, you can download it here! One thing that is so fun which I need to do for mine is to pick up a frame to put it in then you're able to write on the glass and erase each week rather than printing out a new one every week.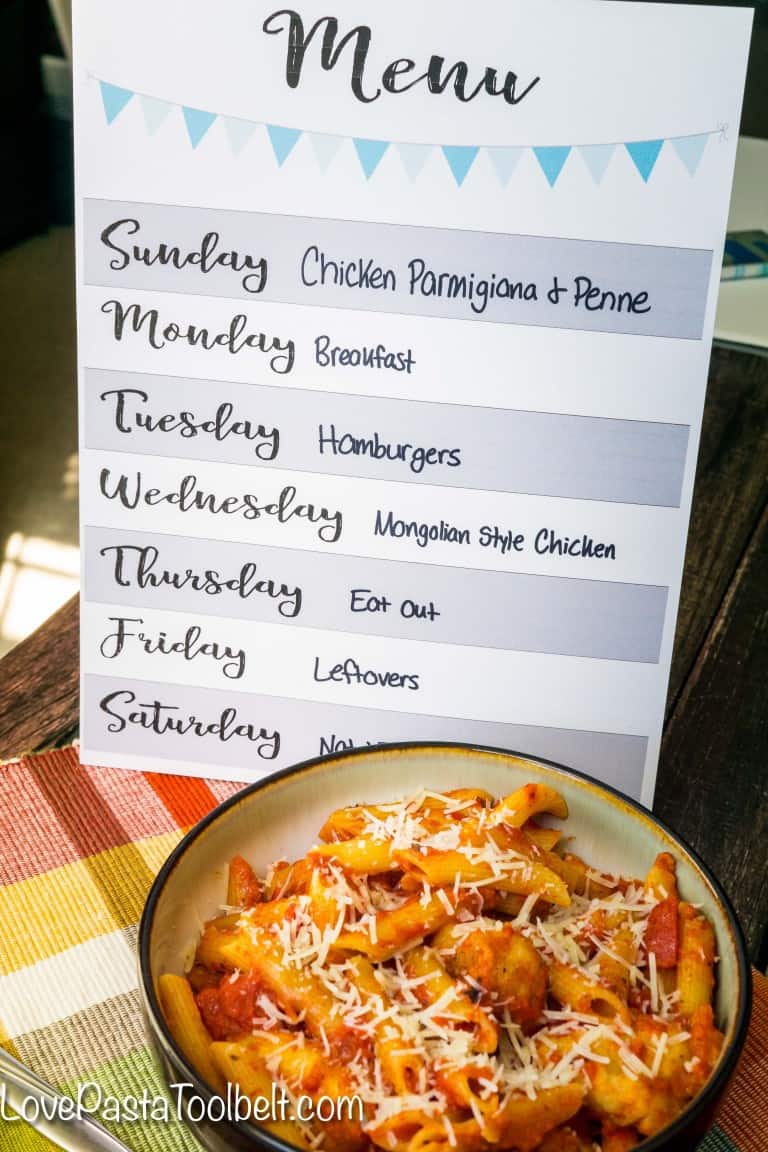 I'm trying to perfect my meal planning before the baby comes and these Frozen Rewards meals will definitely be a staple in our freezer because I know there will be many (if not most) nights in the beginning where I will not feel like cooking.
What about you, what are your tips for successful meal planning?
*This printable file is for personal use only and not to be resold or duplicated*