My contributor Emily is sharing how to make this beautiful DIY Photo Box
I love spring! I have been waiting and waiting for the weather to cooperate enough for me to begin planting in the backyard. I'm still waiting. In the meantime I've been keeping myself busy with new projects for our new home! This frame/note board is perfect for leaving messages for the hubby or showing off the photos of my newest little one 🙂 This one turned out so well I'm seriously considering making a few more as gifts for the grandparents. I hope you enjoy yours just as much 🙂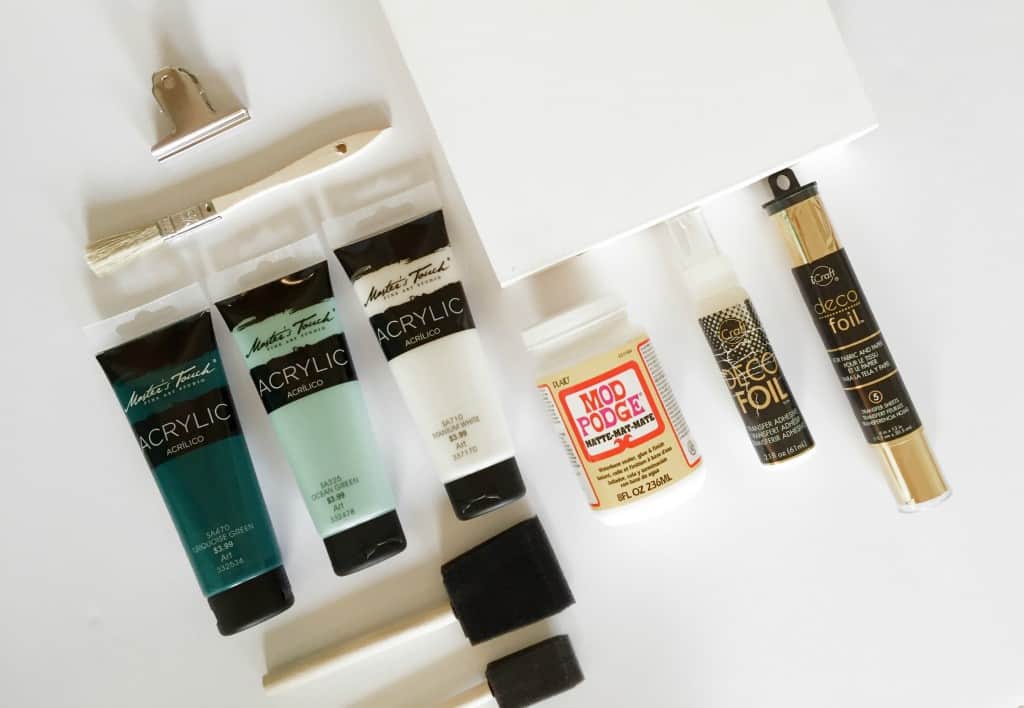 Supplies
Canvas
Acrylic paint in desired colors
Gold leaf
Paintbrushes, foam brushes and or paint spatula (anything you need to help you achieve your desired look)
Mod podge
Metal clip large enough to use to attach photos or notecards I found mine at Hobby Lobby
*I know there is gold foil in this picture instead of gold leaf and you can use the gold foil. If you do, let your paint dry completely and then use the deco foil adhesive to apply the gold foil. It will have a different look to it because the gold foil is heavier and won't allow you to scratch it off to let the paint show through as much as the gold leaf will. Total matter of preference.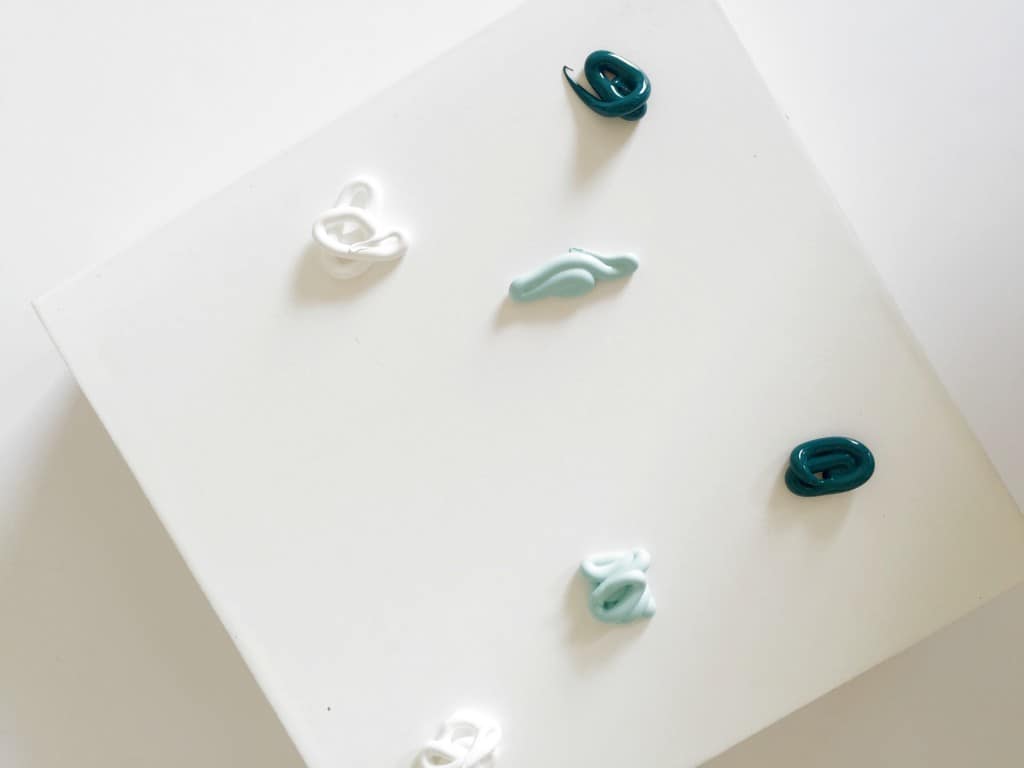 Place splotches of your paint color onto your canvas. If after you start spreading the paint you feel you've got too much you can always remove some so don't worry too much about going crazy.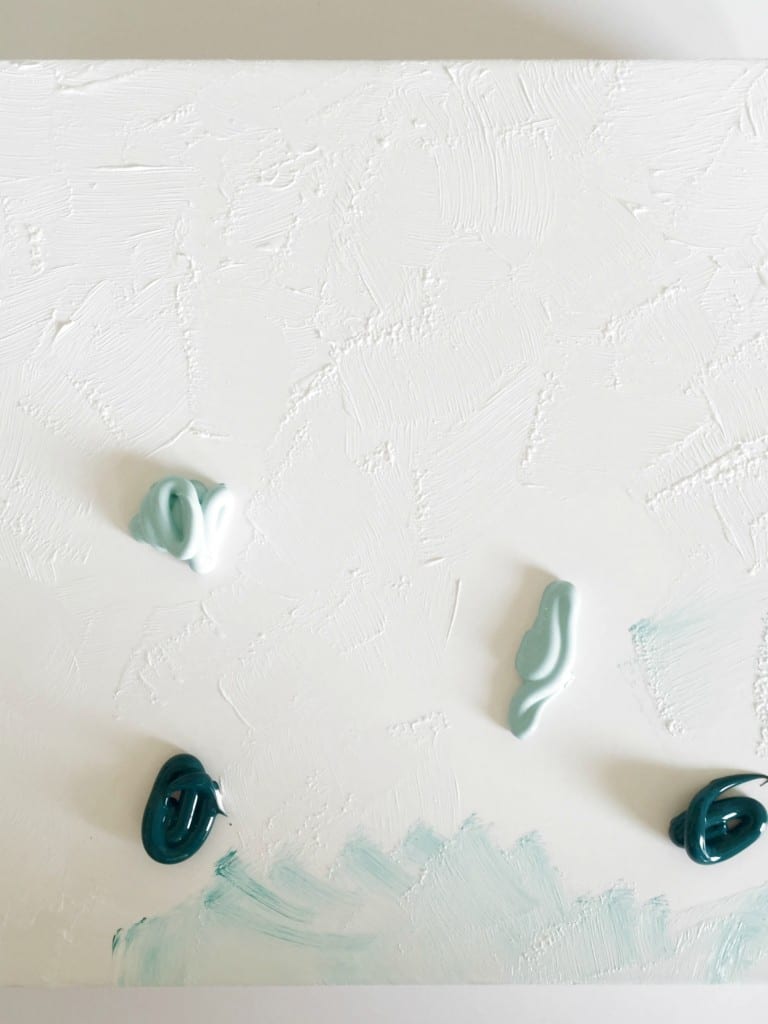 Begin working your paint around on the canvas. I started with the white and then began working the color in. There are no hard and fast rules, keep working the paint until you're pleased with the results.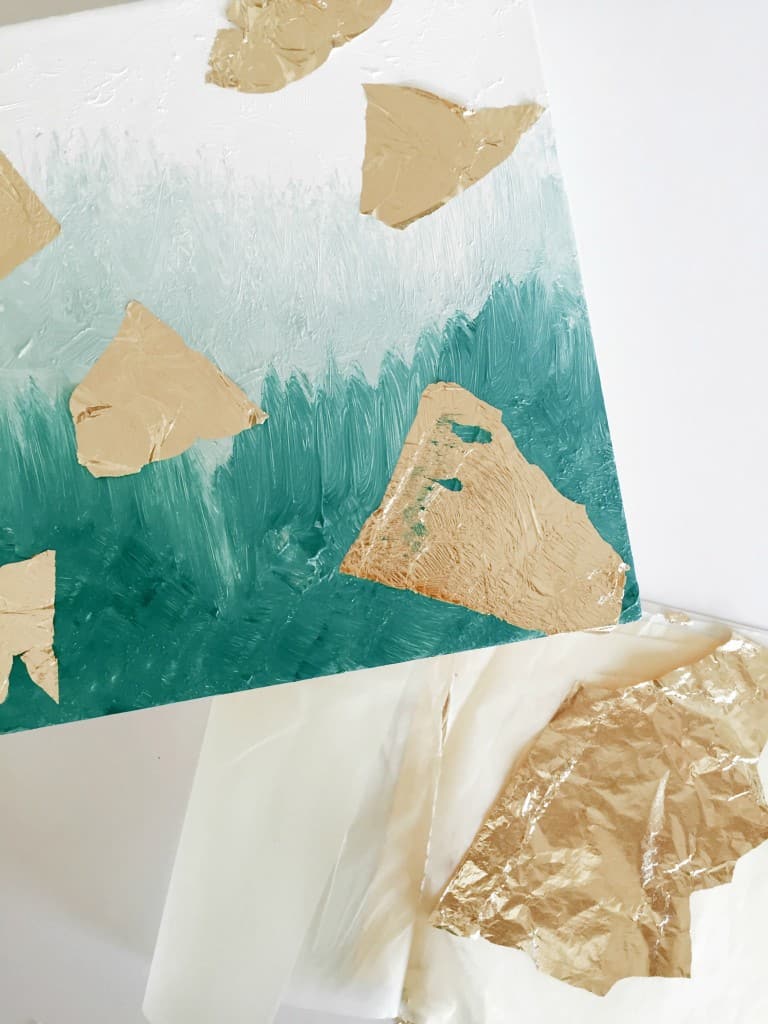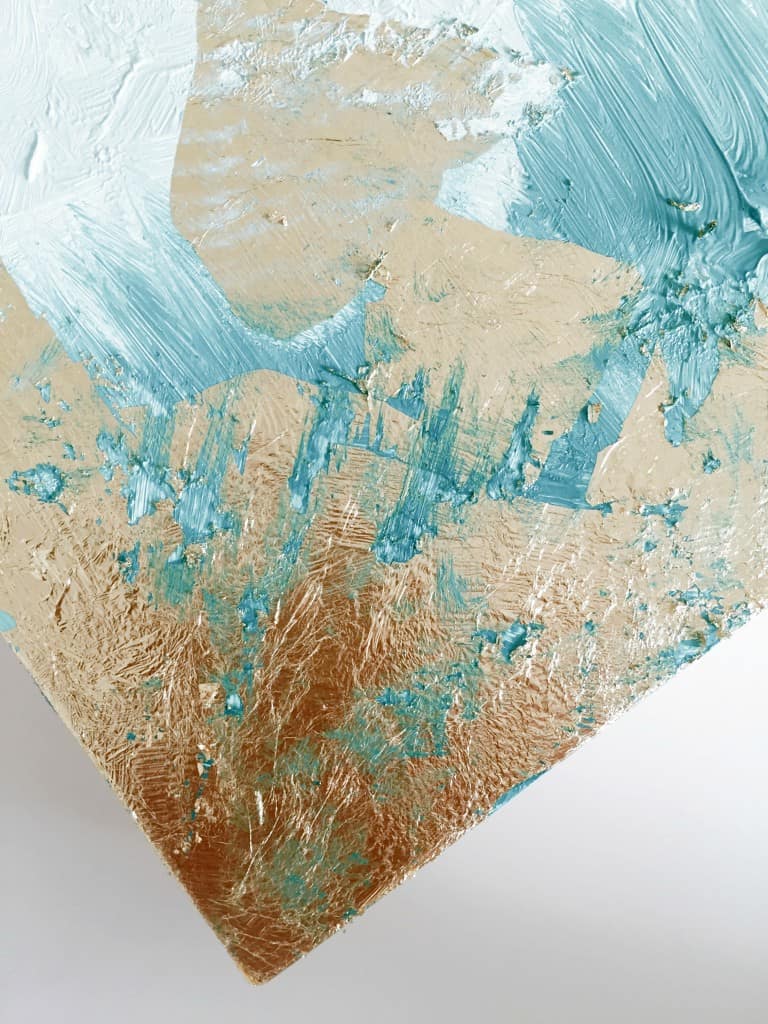 Place your gold leaf on the wet paint in random spots. Again, there are no rules for how the gold leaf should be laid out. Just have fun with it. Once the gold leaf was placed, I took the end of a clean sponge brush and went over the edges of the gold. This gave it a very natural appearance and made it look a little worn which I liked.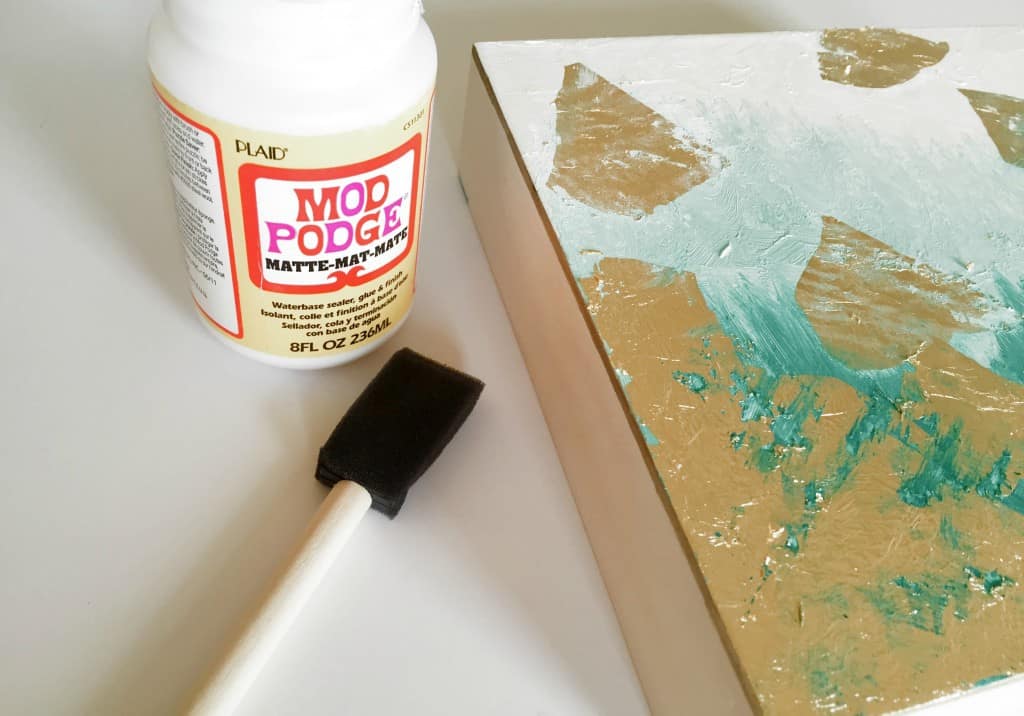 Use a sealer and go over the areas you placed the gold on. Let dry completely.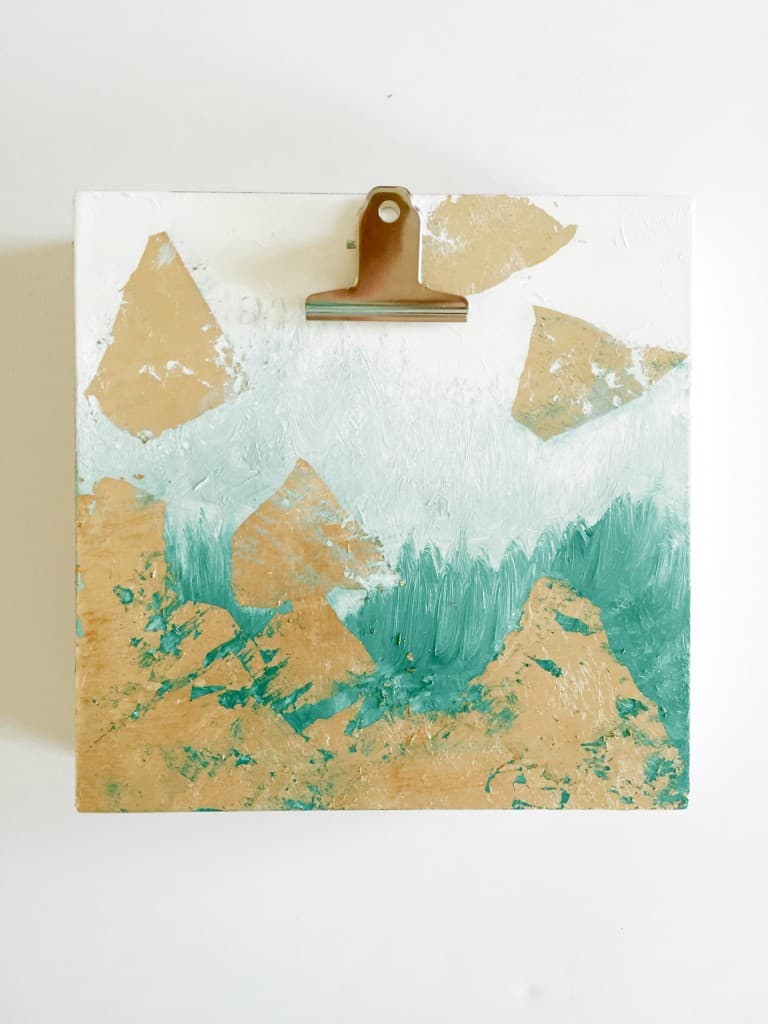 Take your glue gun and secure the clip to the center top of your canvas. Voila!! You can use the canvas to hang photos or little notes. You can stand your canvas up on your desk or hang it on the wall 🙂
You can always find finished projects on my Etsy shop Lil Bow Peep Creations, if you're looking for a gift or simply just don't have time to put into creating your own.
I'm so pleased with how this project came out and can't wait to hang it on the wall 🙂 I hope you enjoy yours just as much!!!