My contributor Rebecca is sharing How to Use Your Lunch Break Effectively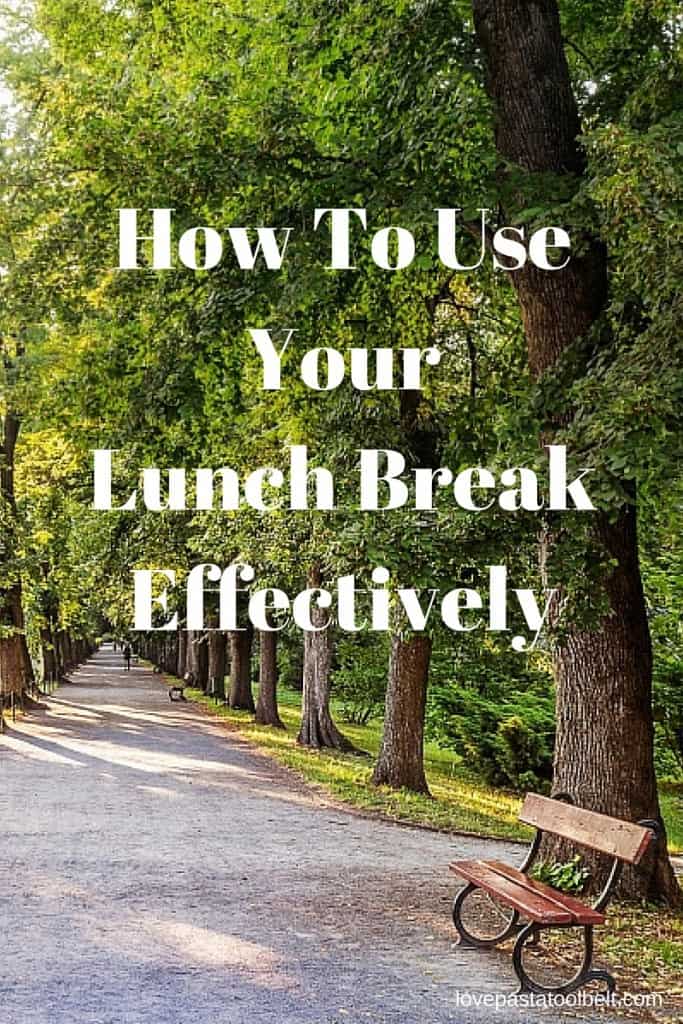 If you work a 9 to 5 job and you're anything like me, most days you're tempted to sit at your computer and power through lunch. Or if you do take a break, it's to run to the post office and back. I admit that a lot of the time I'm so stressed at work that I feel like leaving my desk is counter-productive, however, that hour break is so beneficial to use to clear your mind and come back to your tasks refreshed. Lately I've been challenging myself to find new ways to use my lunch break effectively to destress and avoid burnout. Here are just some of the ways I have found to enjoy my hour off.
1. Take yourself to lunch
Who says you always have to have a companion to go to a restaurant? Some days I like to treat myself to my favorite lunch spot and I just go there alone. Often times the peace and quiet is nice. After spending a morning surrounded by other people in an office environment, it's nice to get away and reset.
2. Get a few chapters in
Are you reading a good book that you can't seem to find time to finish? Head somewhere on your lunch break to read a chapter or two. It's so nice to break up staring at a computer screen all day with a little light reading for enjoyment.
3. Pack a picnic
On days that you pack a lunch, it's still good to get away from your desk for a while. Now that the weather is starting to warm up a bit, it's the perfect opportunity to take a sandwich to a nearby park and enjoy the sun.
4. Get a pedicure
If there is a nail salon close enough to your office and it's not too crowded, you can get a pedicure in under an hour. It's a great way to relax and will leave you feeling fresh when you head back to work.
5. Run an errand
There are few things I find more stressful than having a giant list of errands to run after work. I love to get as many errands as possible done on my lunch break so that once I'm done for the day, I can head straight home. I'll even go to the grocery store on my break if I only need items that don't need to be refrigerated.
What is your favorite thing to do for your lunch break?