Make packing for travel easier with these DIY Travel Shoe Bag from my contributor Emily!
For some travel is a necessary part of life and for others it's a hobby and a passion. I think we can all agree though that when you've got the perfect comfy outfit and the right accessories traveling can be a little bit easier and, dare I say it, fun. I personally love packing my suitcase and seeing all my organized rows of clothing and carefully placed toiletries. My biggest problem packing my suitcase was what to do with my shoes. I hated the thought of them pressed up next to my blouses because I was convinced the soul of my shoe would get my pretty tops dirty. I tried packing them at the very bottom of my suitcase but when I needed them I ended up having to dump the entire contents of my luggage out in order to reach them. So when I won a set of luggage organizers and several shoe bags were included I knew I had found the answer to my dilemma. The shoe bags I received worked beautifully but they were an ugly shade of purple. I decided there really wasn't a reason I couldn't duplicate the look but make my bags out of fabrics I loved and enjoyed looking at. Another change I made, lining each bag with flannel which means I don't have to worry about them getting banged around or scuffed. And the best part, these bags are super easy to make and can easily be used for lots of other things like packing intimates and kids toys for car trips. 100% washable, I know you're all going to love them! Here's how to make your very own drawstring shoe bags.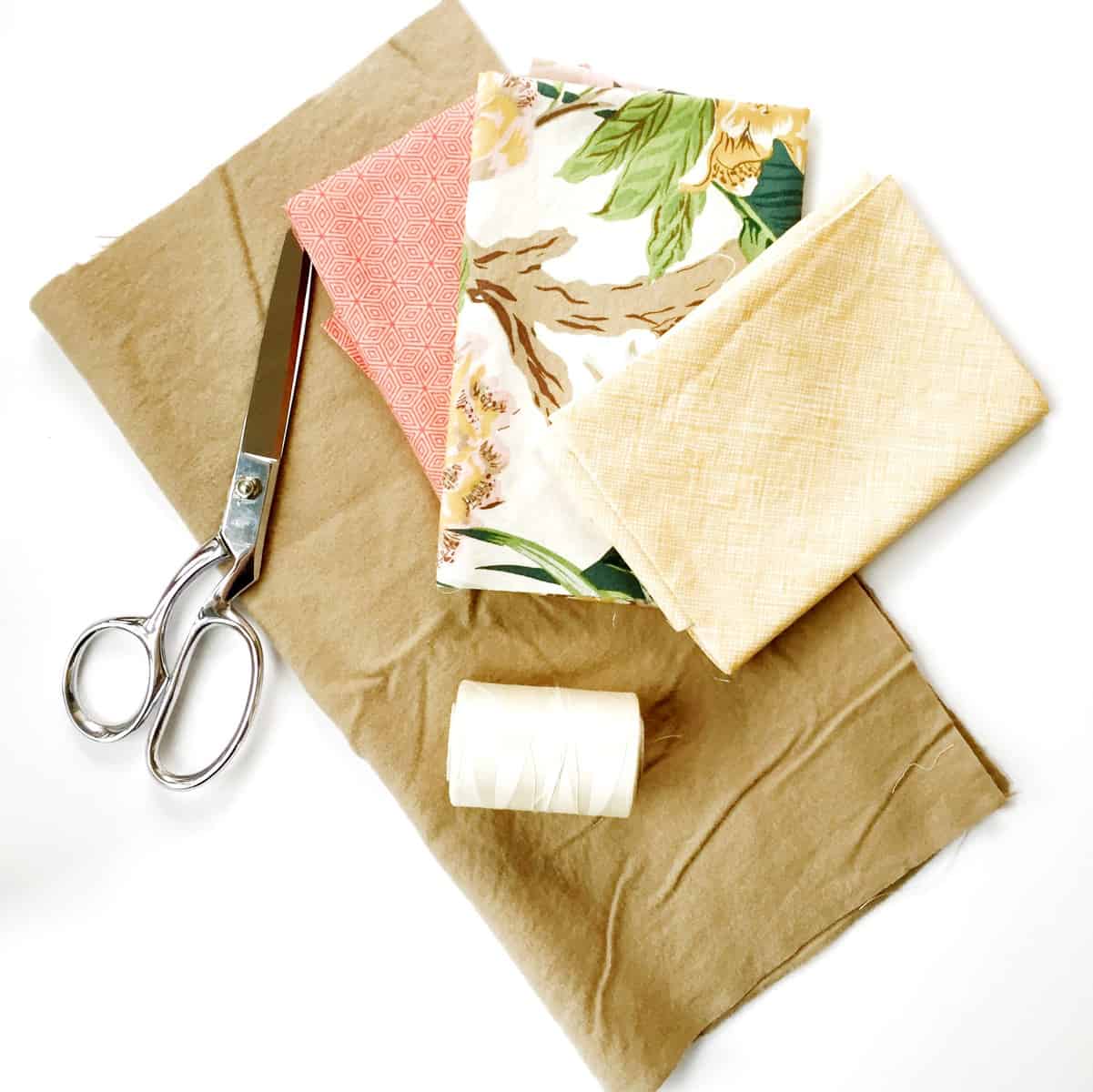 Supplies
Thread
3 kinds of cotton fabric (1/2 yd each)
1 1/2 yes coordinating flannel
Scissors
Ribbon measuring 25 inches.
First step is to cut out your cotton fabric. You'll need two squares of each pattern measuring 14in wide and 15in long.
Cut your flannel out to be the same size as your cotton pieces. You'll need a total of 6 squares from your flannel so you have two pieces for each bag.
Taking two of your patterned cotton pieces, pin them right sides together. Now, stitch around the edges using a 1/4 in seam allowance and making sure to leaving one side of your rectangle open for the top of your bag.
Do the same for two of your flannel pieces.
Clip your corners and press your seams.
With wrong sides together, fit your flannel pouch into your cotton pouch matching side seams and edges. It should look like the picture above. Baste the matching raw edges together.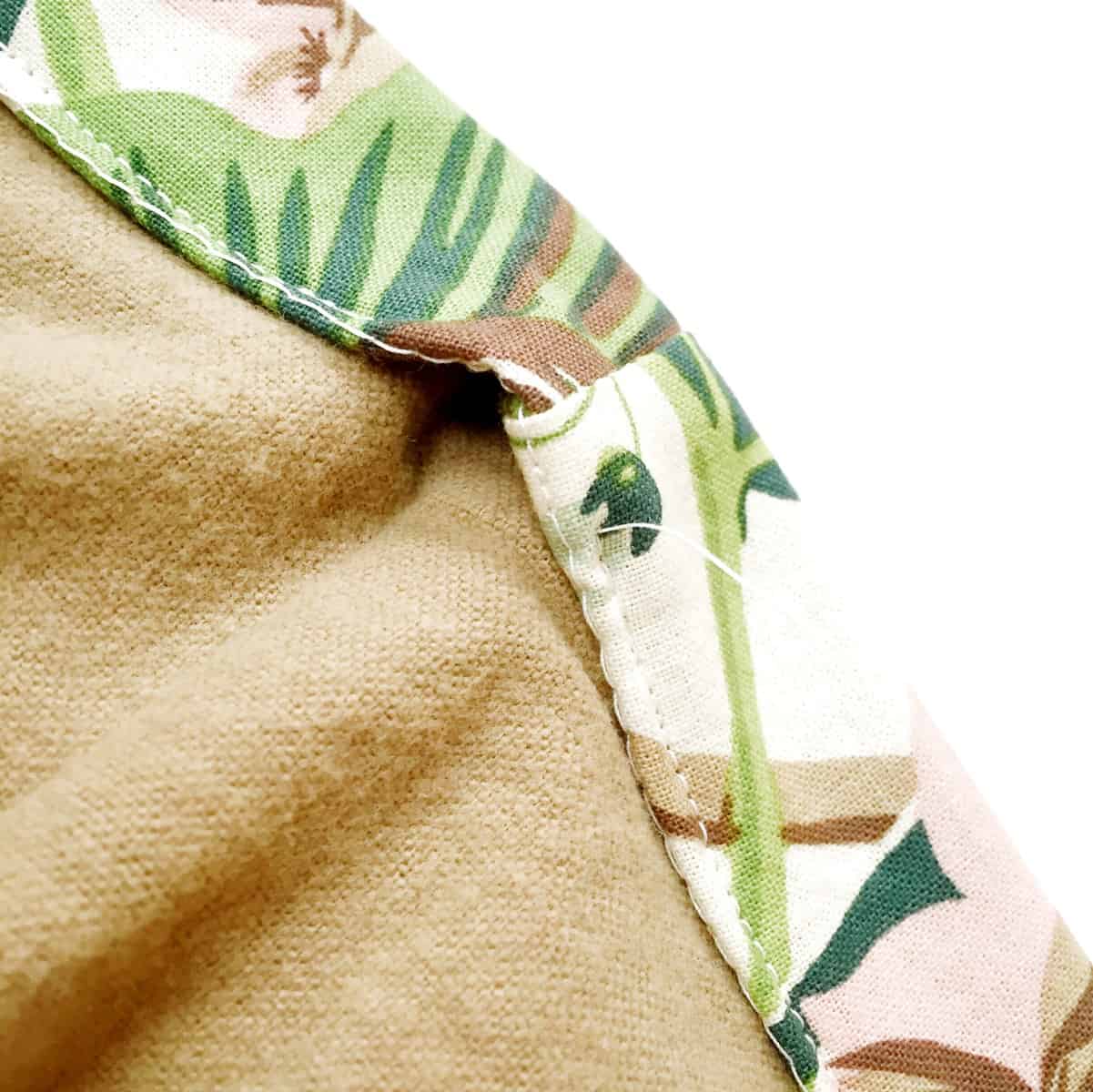 Press the basted edge in towards the flannel 1/4in and then again from the folded edge another inch so a casing is formed. Leaving a small hole open along one of your edges, stitch down your folded edge as lose to the fold as possible. Once finished it should look like the picture below.
Taking your ribbon, thread it through your casing making sure to tie or secure the ends of your ribbon so they don't slide through the opening when you open your bag wide.
Remove and visible basting stitches and voila!! You have a perfectly lovely shoe bag ready for your next trip. Now all you need to do is book your flight 😉