Want to stay local but still have an adventure. here are some Tips for Planning a Babymoon Staycation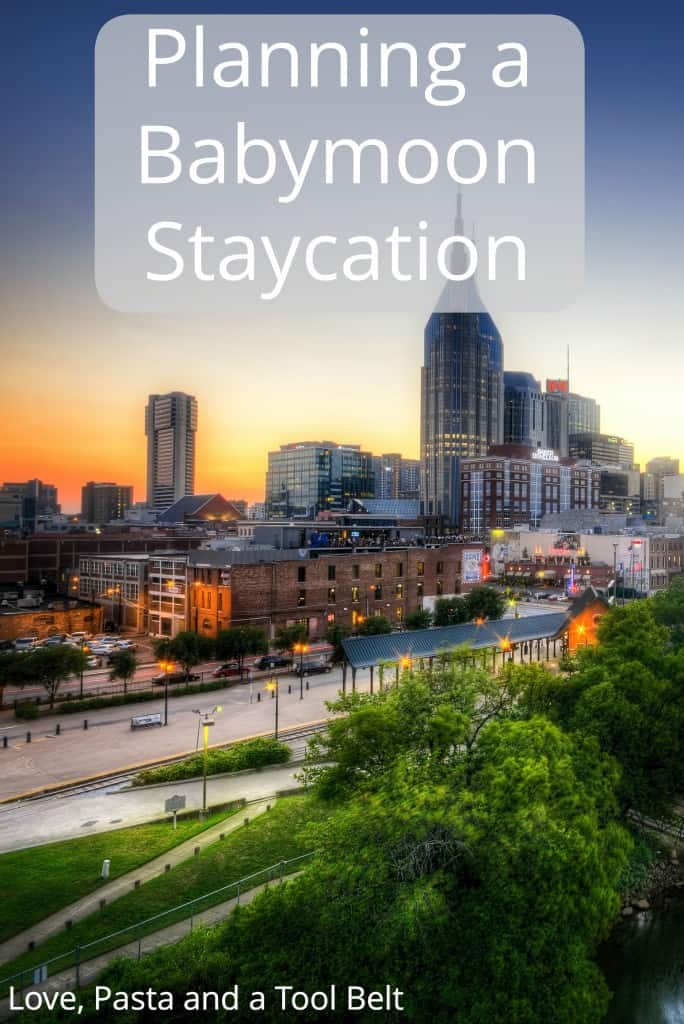 I debated a lot of different ideas for our babymoon. And by a lot I mean a lot, everywhere from California, Arizona, Florida to the Caribbean. Mainly because I love trip planning and also because I really wanted to go somewhere fun. But ultimately the timing and budget wiseness made us decide on a staycation and it was exactly what we needed!
When to go? Even though you'll be local, you don't want to plan your babymoon staycation too early or too late. Try to plan it in the second trimester when you'll most likely feel your best. I wanted to be able to enjoy food and have some energy. So we planned a long weekend the end of January for our babymoon staycation.
Where to stay? If you're planning a staycation, then one of the fun things is you're not having to pay for travel. No air travel or miles worth of gas to purchase so you can splurge a little with where you stay. I researched the hotels in our area over and over until I found one I liked for a good price. So think of what you want, do you want a pool? A spa? Maybe room service is important to you?
What to do? Since it was our babymoon, we decided to get a couples massage. We hadn't done that since we were in Mexico, so we decided it would be fun and relaxing. We found one of the top spas in our area so we could enjoy a true spa experience. We did some exploring the next day and also a lot of our babymoon was planned around food, what else for a pregnant lady right?
Where to eat? If you're anything like us then plan ahead where you're going to eat. Otherwise you'll spend too much time trying to decide where to eat. We picked out one of our favorite restaurants in the area that we wouldn't normally eat at because it is pricey. But since it was our babymoon we were splurging and oh was it delicious! We also tried out a super popular brunch spot that we'd never gotten to go to since we aren't normally downtown for brunch.
Check local calendars- We ended up being downtown during the NHL All Star Game. Fortunately we were just there Thursday and Friday but if we had been there over the true weekend then it could have been crazy busy and that wouldn't have been fun. It was kind of cool because all of the press and players were staying at our hotel but at the same time it was busy. So check local calendars for events if you're flexible or for the opposite reason if you want to attend a concert or event.
Do something new- This is your uninterrupted time in your city. I think when you live in a city you don't think about all of the cool stuff there is to do. So think about what a tourist would do in your city and try something fun out. Maybe a new museum? A concert at a local venue? Think about your area and what you've never done. Try a new restaurant you have not made it to or a new coffee shop. You never know what you may discover!
Have you planned a babymoon before or are you planning one? I'd love to hear what you did!