This post is sponsored by Pepperidge Farm in conjunction with Blog Meets Brand and I have been compensated for my participation. All opinions are my own.
Try not one but two delicious recipes using Pepperidge Farm® Harvest Blend Breads.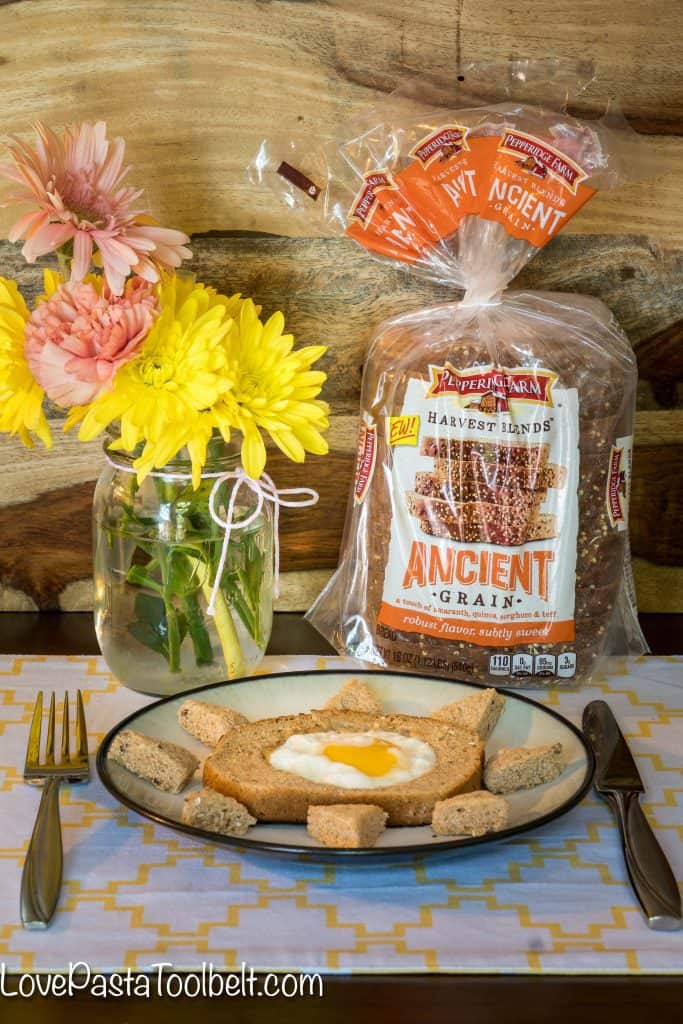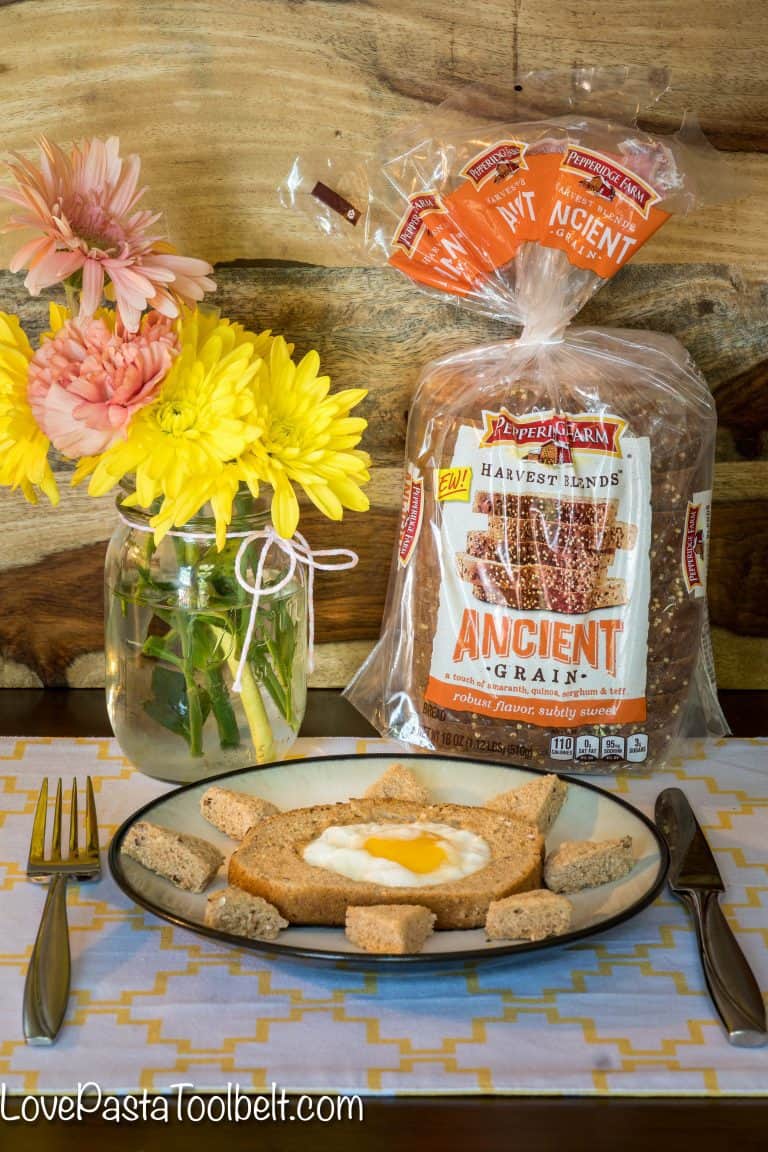 Do you have a favorite food group that you just can't get enough of? For me it's bread, I love bread and I love trying different varieties of bread. One thing that is really fun is creating recipes using different breads so I was excited to try out the new Pepperidge Farm® Harvest Blend Breads and create some yummy recipes to share with you guys!
My husband and I set about to create some yummy recipes using bread. We brainstormed a bunch of different ideas and then one Saturday while we were still sitting around waiting for our little girl to arrive we decided we better get these recipes made before she arrived!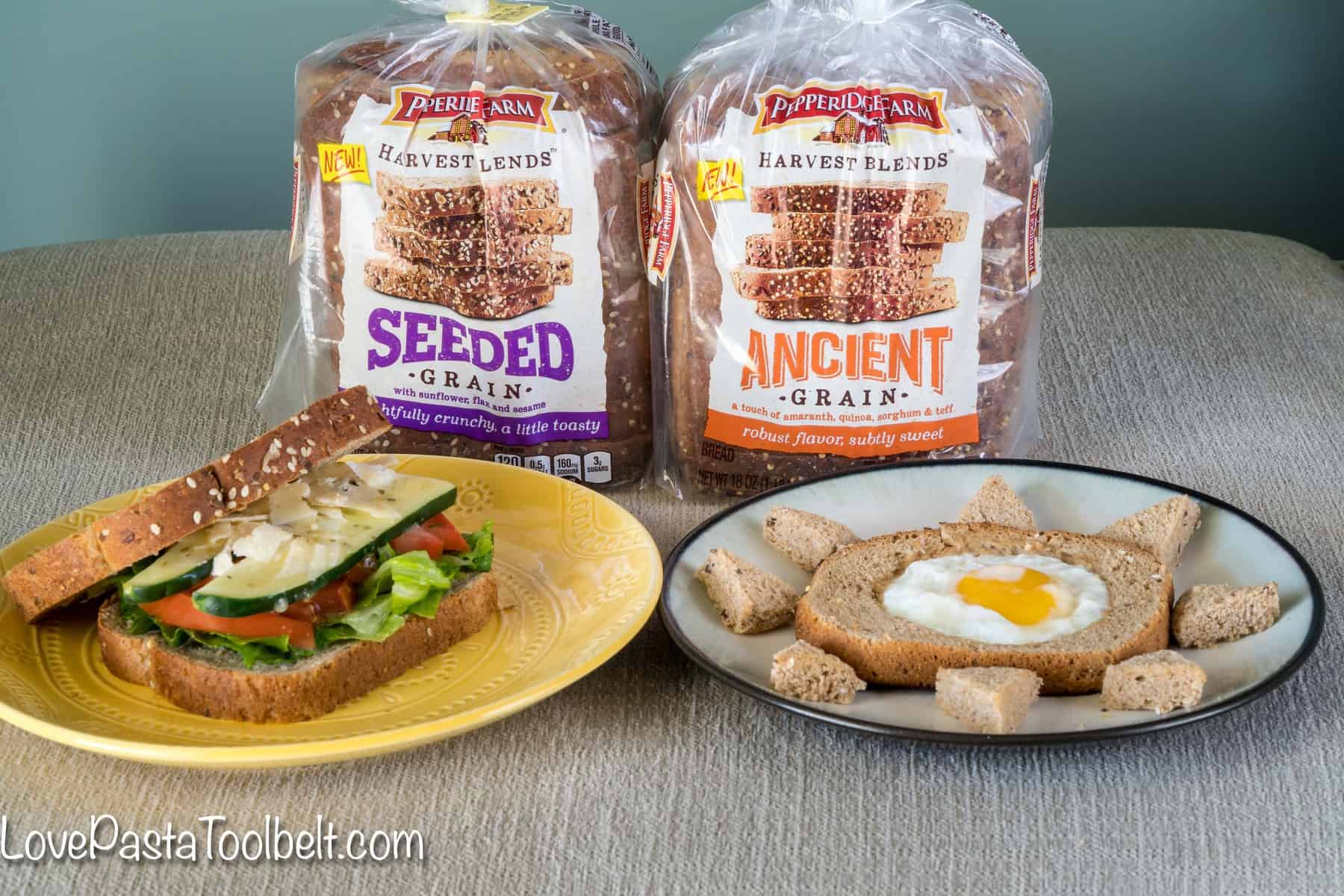 The first recipe we decided to create was a breakfast recipe. I am a huge fan of breakfast and I can't start my day without a delicious breakfast. Eggs and toast are a personal favorite of mine so we decided it would be delicious and so fun to create an egg in a piece of toast. And so came about this Sunshine Egg Toast. We all need a little sunshine in the mornings right? It's also a fun way to get your kids to enjoy their eggs and toast!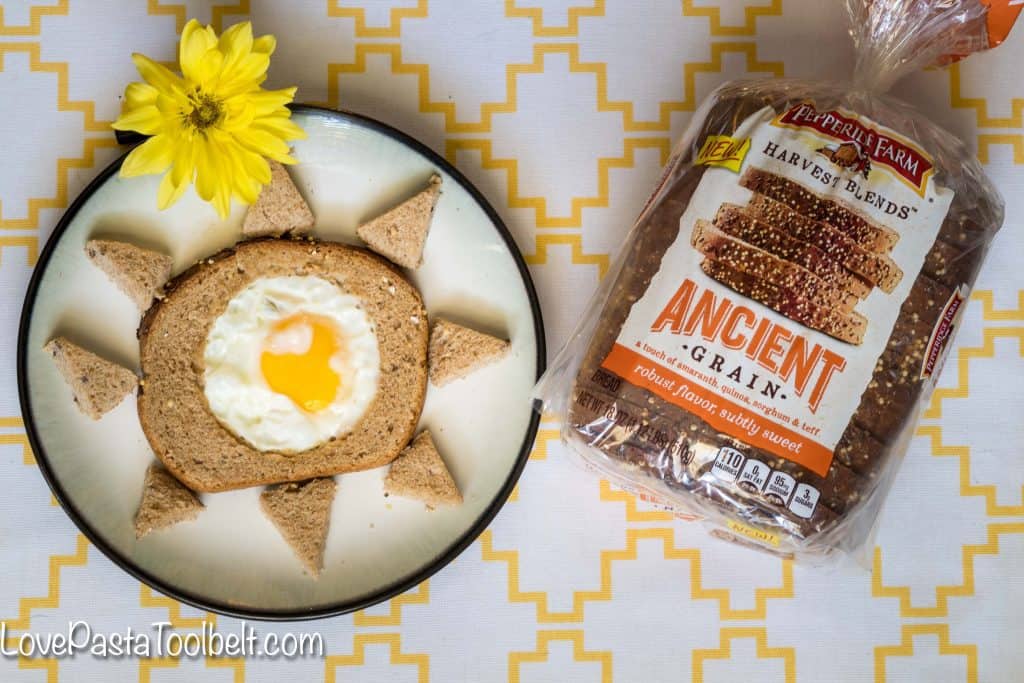 Sunshine Egg Toast
Ingredients:
-1 piece of Ancient Grain Bread
– 1 egg
– Salt and Pepper to taste
Directions:
1. Begin by cutting a circle out of your piece of bread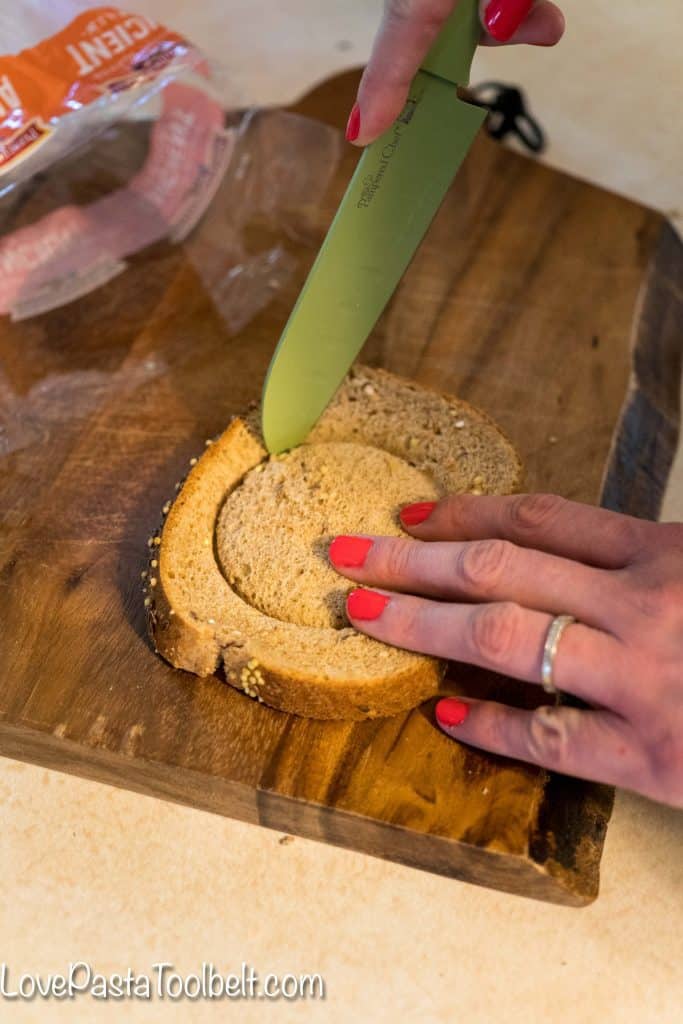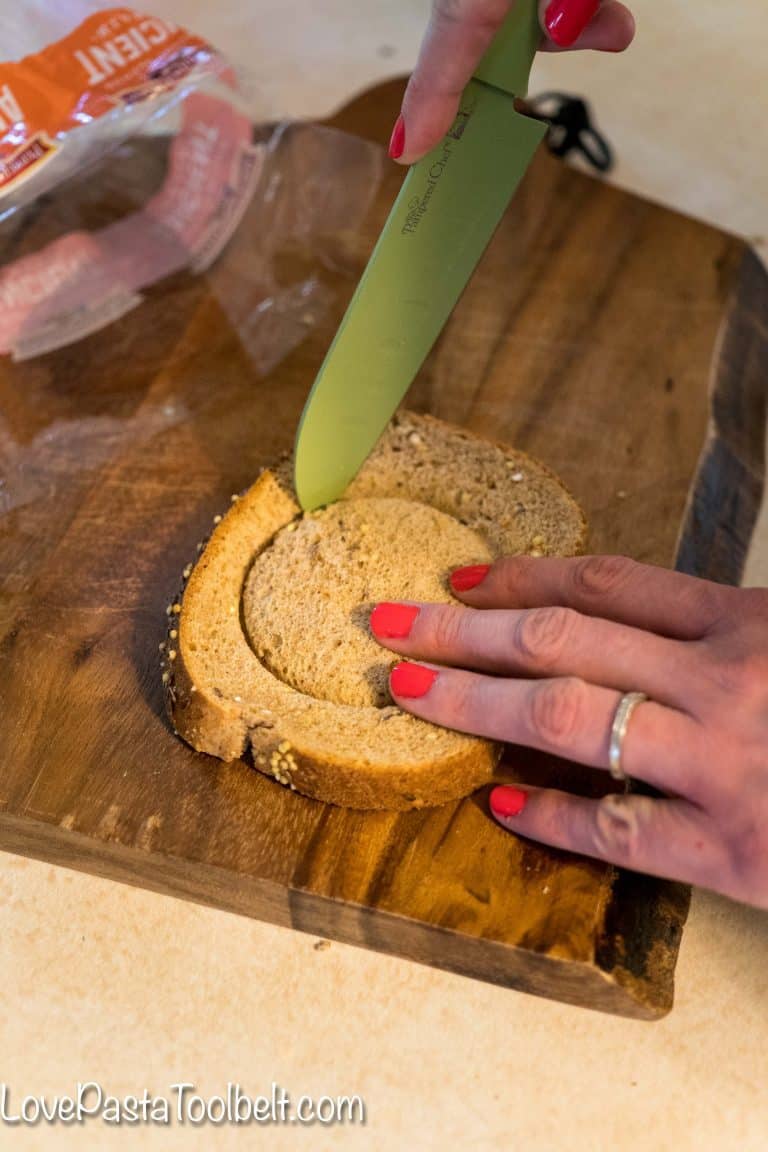 2. Take the circle and cut it into eight triangles

3. Butter your pan and place the bread in the pan
4. Crack your egg into the hole in the bread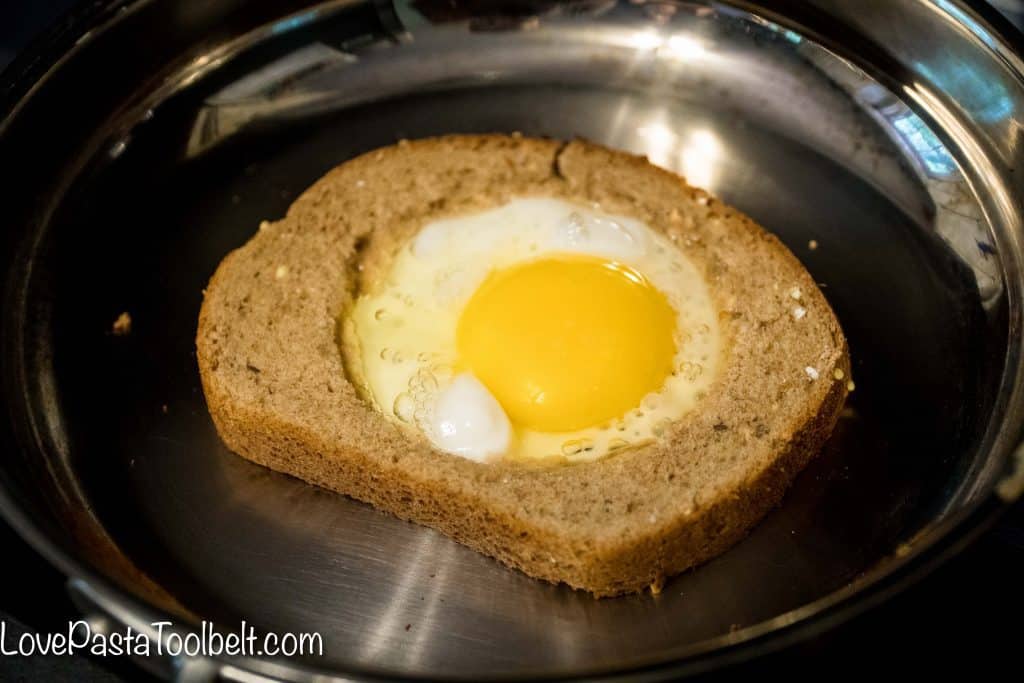 5. Allow egg to cook until done and then remove from plate
6. Use bread triangles to create your Sunshine Egg Toast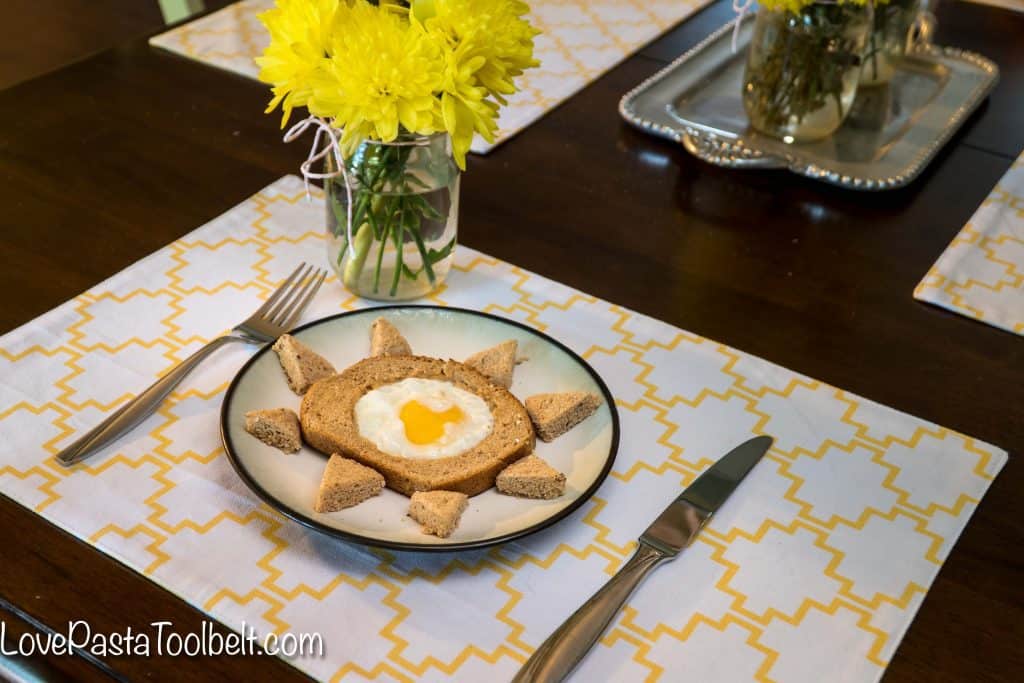 7. Serve and enjoy a delicious breakfast
After enjoying a healthier breakfast with this Sunshine Egg Toast we decided to try another variety of the Pepperidge Farm Bread to create a lunch recipe. While I was pregnant I was craving salad, a lot. This was strange for me, because before pregnancy I was indifferent about salad. But it definitely wasn't a craving that I was going to complain about having. I was thinking about salads and one of my favorite parts, the croutons. So we decided used the Seeded variety of the bread with it's crunchiness because we thought it would be perfect to create a salad sandwich using the bread as the croutons.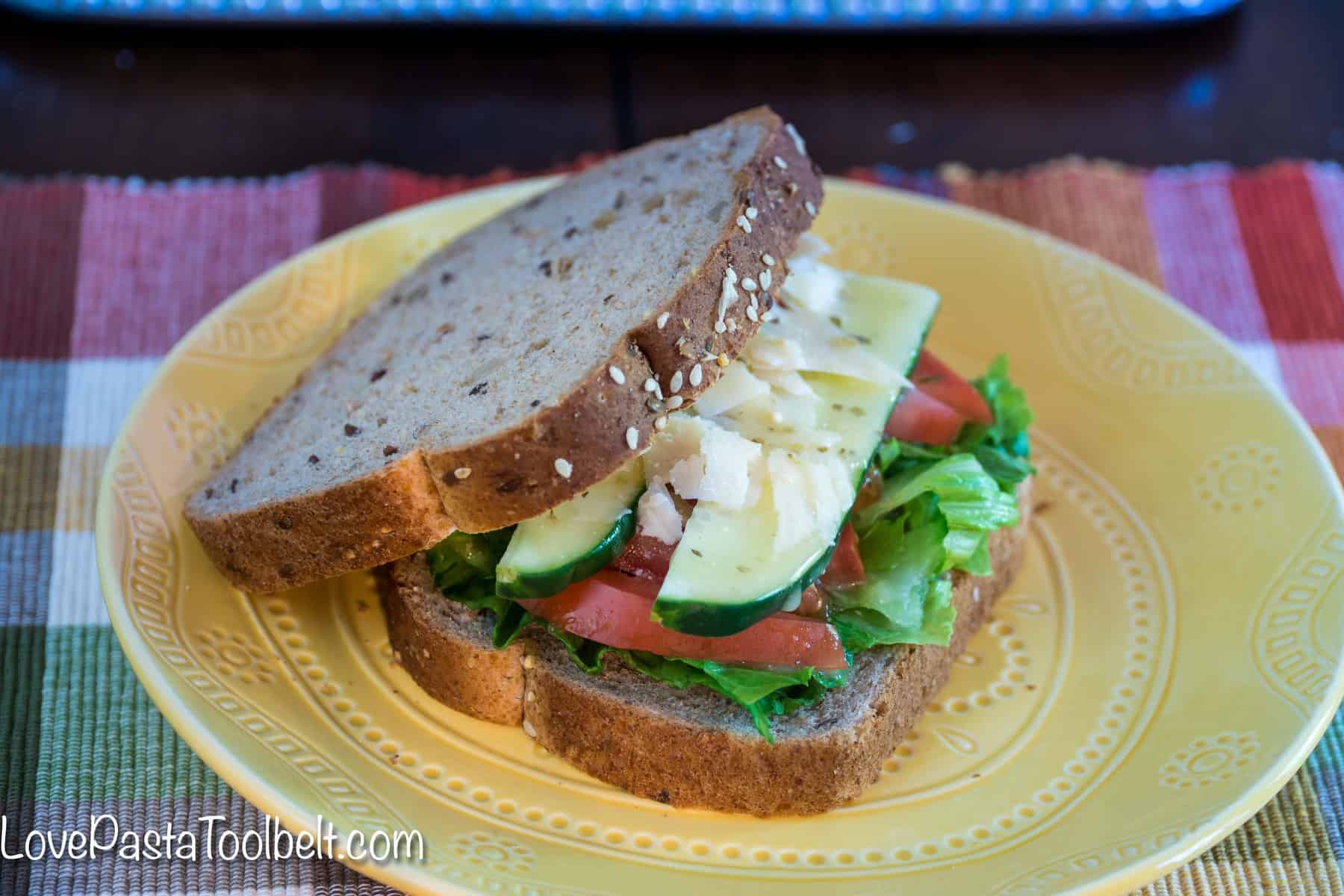 Fresh Salad Sandwich
Author:
Ingredients
Romaine Lettuce
1 Tomato
1/2 cucumber
Your choice of salad dressing
2 pieces of Seeded Grain bread
Instructions
Cut up romaine lettuce into ribbons
Slice tomatoes into strips
Slice cucumbers into strips
Place romaine lettuce, then tomatoes and then cucumbers onto bread
Drizzle with salad dressing
Top with second piece of bread
Serve and enjoy!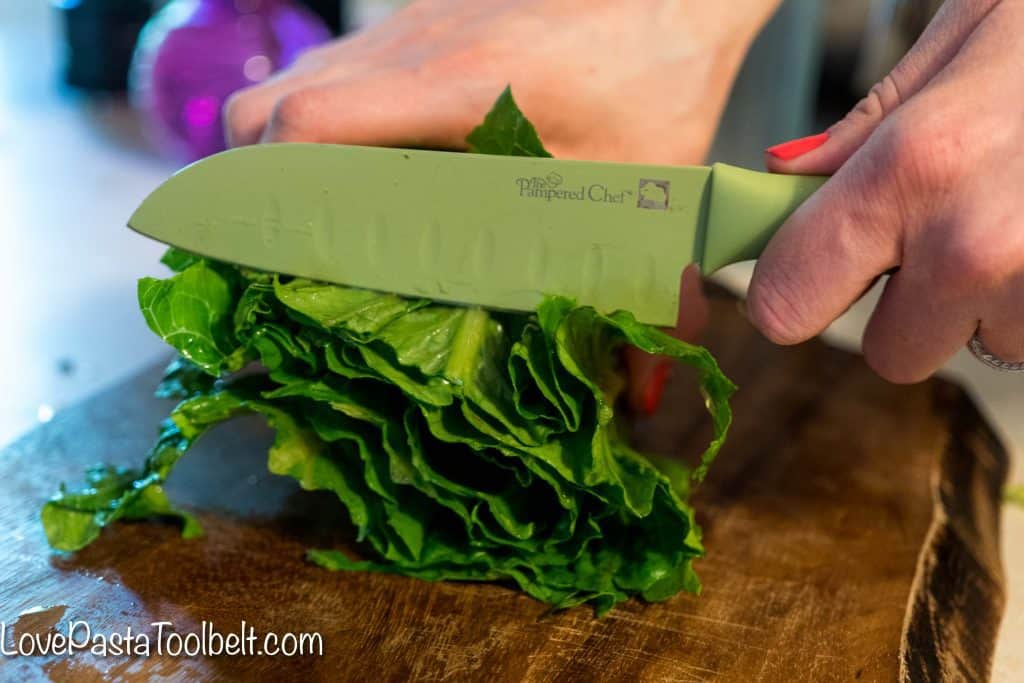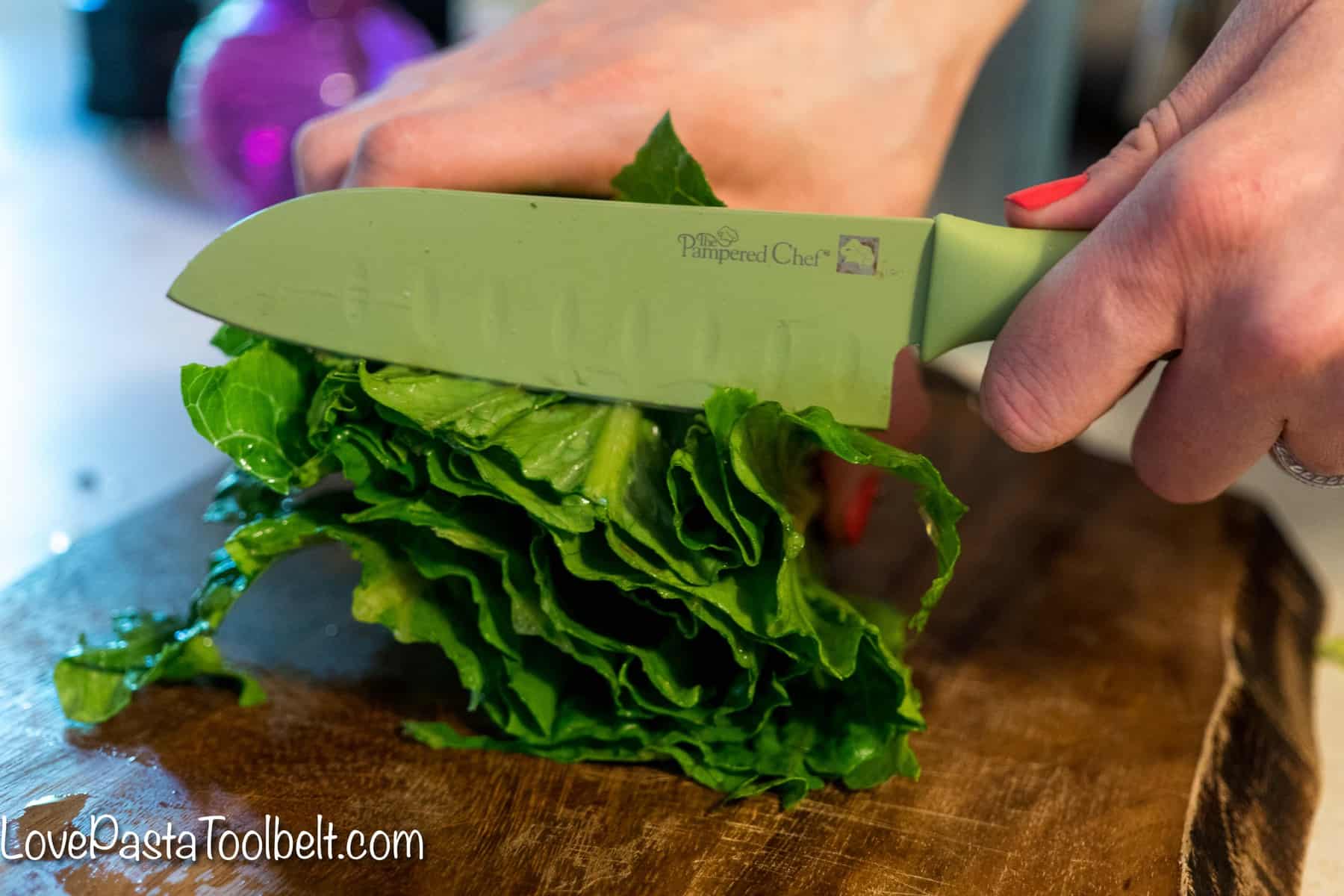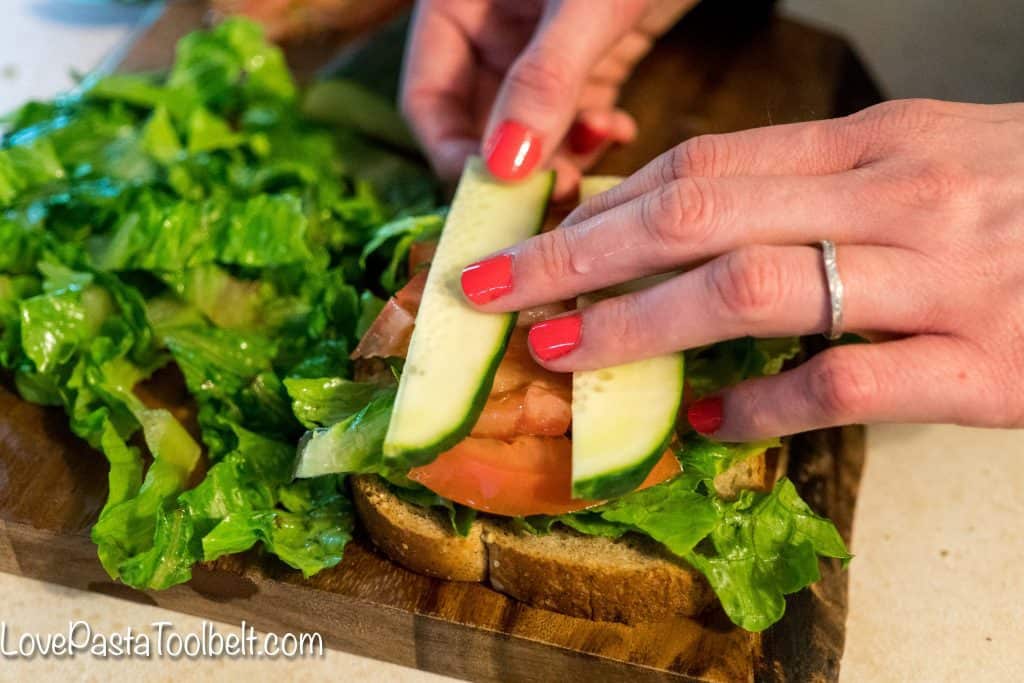 We loved both of these recipes we created and trying out this yummy bread! I would love to hear some of your favorite recipes using bread? I'm always looking for new breakfast or lunch ideas! If you want to make your own Sunshine Egg Toast or Salad Sandwich the Pepperidge Farm Harvest Blend Breads are available in the Midwest at your local grocer!