When you just need to zone out check out these TV Shows for Mindless Binge Watching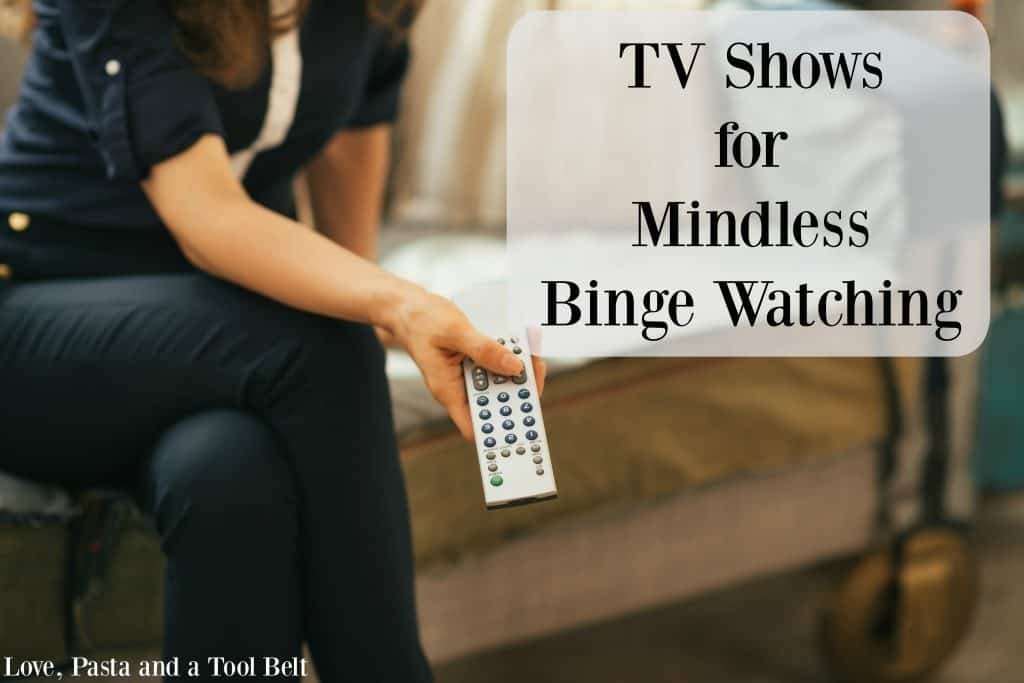 Today I wanted to share with you my list of TV Shows for Mindless Binge Watching. You know what I mean right, the shows you can just keep on watching but you don't need to focus. So we're not talking any Pretty Little Liars or Lost here, but shows you can simply enjoy. These shows will be perfect for those first few weeks with a newborn when you might just need some shows to mindlessly binge watch or for a sick day.
Baby Daddy– This is a favorite comedy of mine. I often flip it on when I'm working and need a good laugh but don't really want to have to pay attention. It's cute and funny and an easy watch.
New Girl– We've just started catching up on New Girl again and it's pretty hilarious. It's the perfect comedy to just sit back and enjoy!
Hart of Dixie– While this show is a drama it's also funny and cute. It doesn't require your full attention to follow the plot so it makes it a great drama to mindlessly binge watch.
Any HGTV Show– Am I the only one who can sit there forever watching HGTV shows and not even notice how the time flies? I love to have HGTV on while I work because it inspires me but yet I can easily not pay attention so I love that at the end they're always showing the before and afters I may have missed! They have a couple seasons of their shows on Netflix so it's perfect!
Melissa and Joey– Another favorite of mine that I was sad to see end. I still enjoy the seasons on Netflix, it's funny and easy to watch!
So these are five shows that make great mindless binge watching. Perfect for if you're sick or making your way through those first few sleep deprived weeks with a newborn. I'd love to hear what shows you like to mindlessly binge watch? I'll need some new ones for my list since our baby girl is here now!