This shop has been compensated by Collective Bias, Inc. and its advertiser. All opinions are mine alone. #PawsToSavor #CollectiveBias
The sun is shining and the temperatures are rising and I've got 7 Summer Activities for Your Dog (and you too)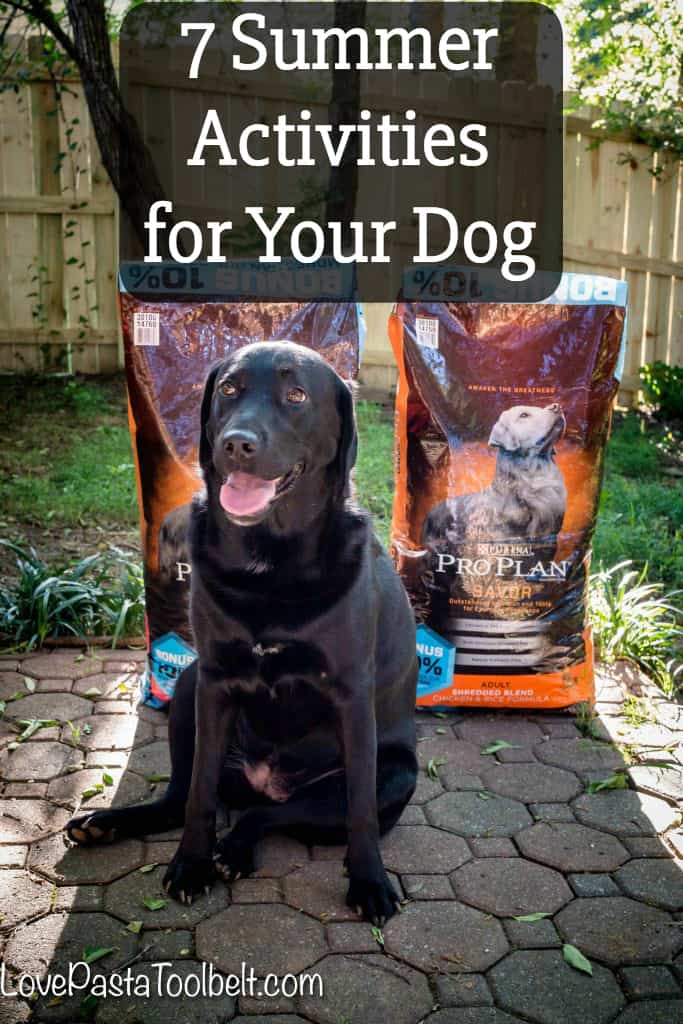 Warm weather is finally here and I love it! Although here in Tennessee we seem to have skipped right past spring and gone straight to summer, so the days are hot but the nights are still pretty nice! I love when the weather warms up because it is so much easier to get out with the dogs and do some fun things!
Our dogs are a big part of our lives, we've had Dolly for 3 1/2 years now and Sadie since she was a puppy. We love doing fun new things with them so today I wanted to share some fun ways to spend time with your dog during the summer months.
Go hiking– We walk around the neighborhood with our dogs all the time to get them exercise but sometimes you just need a change of scenery. Finding a park or some good hiking trails is a fun way to do something new with your pup.
Swimming– What dog doesn't love to swim? Ok, I am sure some don't but our pups do enjoy swimming! Sadie is a lab so swimming is in her blood. The first time we took her swimming she plopped right into a deep area but she recovered quickly.
Make homemade frozen dog treats– My dogs love ice cubes. Just recently we got a new fridge so we actually have ice and anytime an ice cube falls Sadie is chasing it all over the place. I love all the fun ideas on Pinterest for homemade dog treats and the frozen ones are perfect for the hot summer days!
Go to the beach– I love the idea of finding a dog friendly beach and taking the dogs. It's not something we've been able to do (maybe if we lived closer to the beach) but I would love to watch the dogs splash around in the waves.
Visit a dog park– This isn't for every dog and certainly wouldn't be for our socially shy dog Dolly, but Sadie is friends with everyone and would love a visit to the dog park. If your dog isn't the most social then a fun idea is to make a puppy play date with a dog you know they get along with. Fortunately we have my sister and her two dogs right down the road for puppy play dates!
Go for a car ride– Roll down the windows (not too far) and let your dog enjoy a car ride. Dolly loves riding in the car and sometimes it's nice to just go for a ride with them or take them along for a run through a drive thru for some ice cream (for us not them).
Buy a kiddie pool– A fun way to help the pups cool off and have fun in the summer is to buy a kiddie pool. Put it in the backyard, fill it up and let the dogs splash and play.
These are just a few fun ideas of ways to spend time with your dogs this summer. We try to keep our dogs as active as possible and to do so it's important to feed them high-quality food with great tasting ingredients to ensure sure they're getting the nutrition they need. Our dogs love eating Purina® Pro Plan® Savor® Shredded Blend which I always head to PetSmart to pick up for them.
I love that this food has the optimal levels of protein and fat to help maintain an ideal body condition for our dogs. It's perfect for our dogs and they love the combination of the crunchy kibble and tender shredded pieces.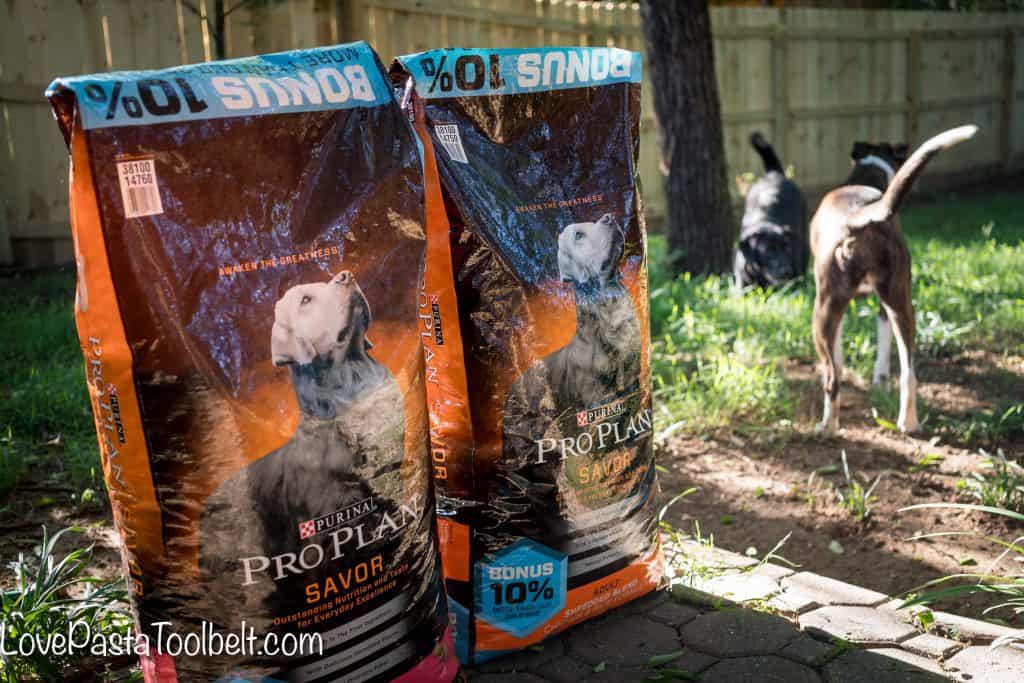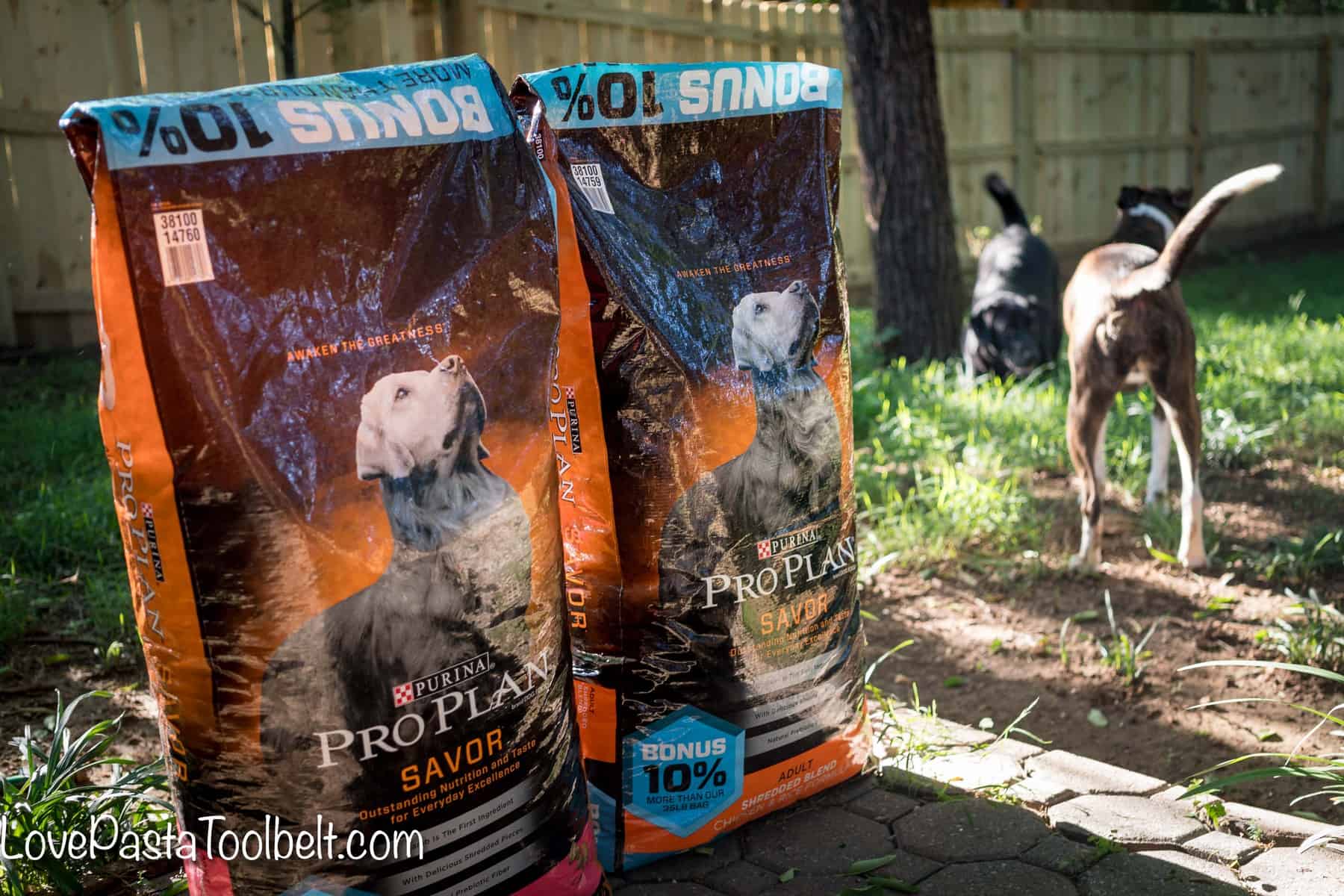 Head to PetSmart to pick up your Purina® Pro Plan® and SPEND $15 on any Purina® Pro Plan® product, 5/31–7/5. SAVE $15 on your next purchase of 10.5-lbs. or larger Purina® Pro Plan® Dry Cat or Dog Food or Litter by 7/31.
I'd love to hear what fun activities you do with your dogs once the weather warms up?