Sharing about when My Husband Became a Dad and some fun photo gifts for his first Father's Day with Snapfish!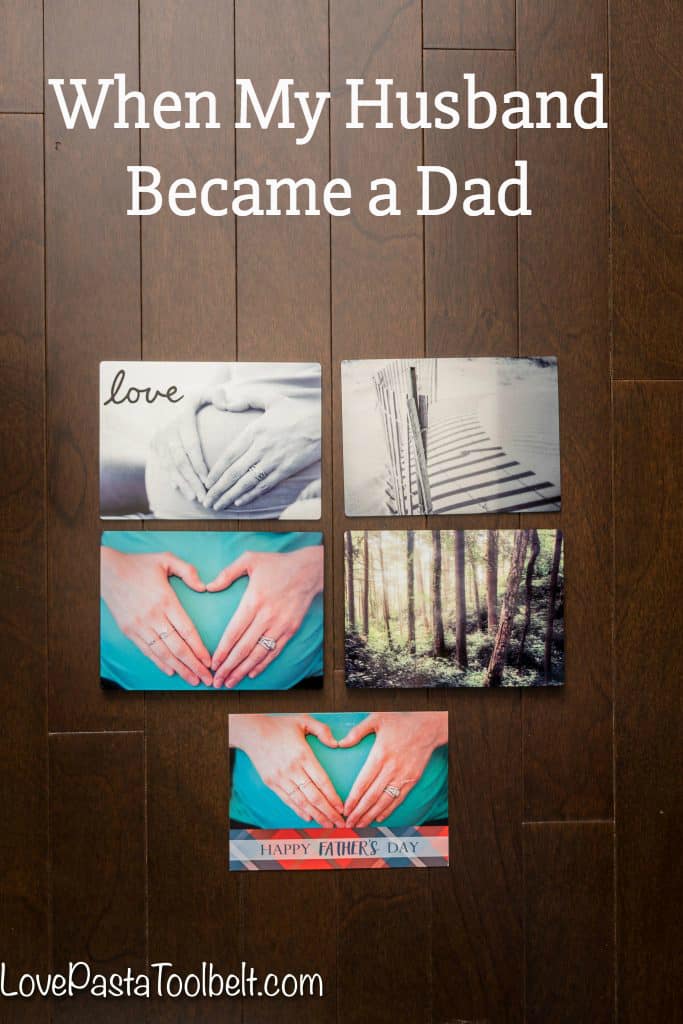 Father's Day is just around the corner and this year it will be even more special for us. We welcomed our little girl into the world in May and it's my husband's first Father's Day as a Dad. I wanted to make it extra special for him with some photo gifts. Since our little girl decided to be stubborn and come a bit later than we anticipated I didn't have any photos of her when I had to get the gifts ordered. Instead I used the adorable bump photos that my husband took so they are very special to us.
When we found out we were pregnant we were both so excited. My husband was amazing during my pregnancy, doing the dishes when I was too tired, stopping by Publix to pick me up a slice of cake, and massaging my feet after a long day. I knew from the day I married him that he would be an amazing dad and I could tell even more so throughout my pregnancy.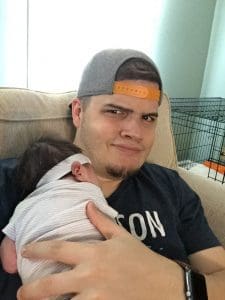 – "I've got this!"
When our little girl was born my husband was instantly an amazing dad.He held my hand and cheered me on throughout the labor and delivery. He had never changed a diaper before but he changed all of the diapers in the hospital like a pro. He'd only held a few newborns but he looked like a natural holding our girl (his advice to other new dads is to equate it to "carrying a football!"). I have loved watching him become a dad and seeing what a natural he is and how much he loves her.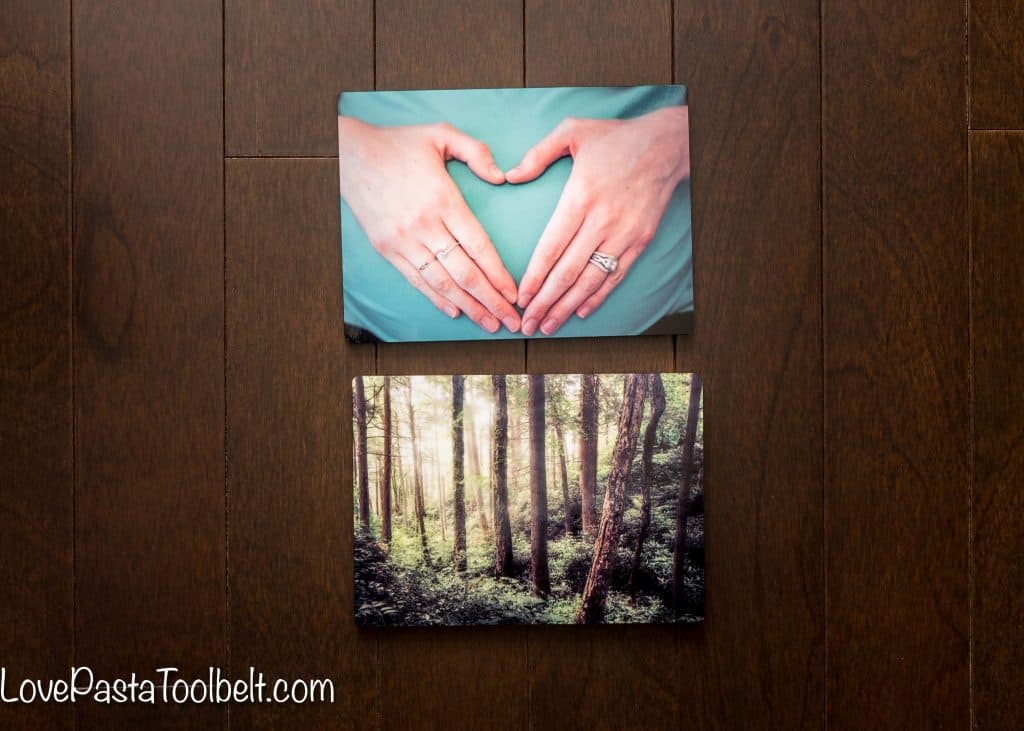 I wanted to make this Father's Day special and for us photo gifts are always so special. My husband is an avid photographer, so I knew he would love some photo gifts so I headed to Snapfish to pick out some photo gifts. I was excited by all the options they offered. I decided to get some photos printed on metal, wood and a Father's Day card.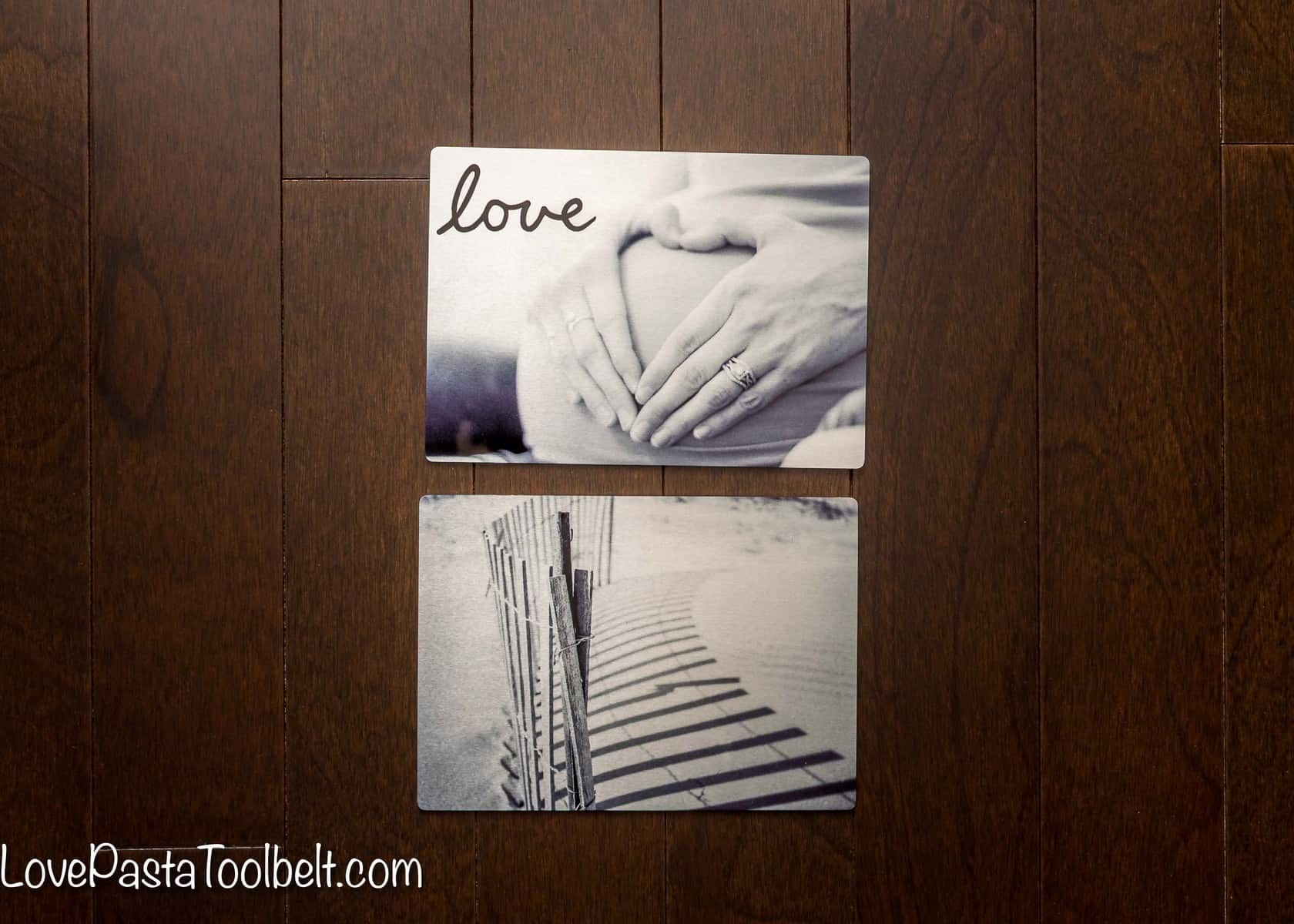 I chose some of our bump photos since my husband took these wonderful photos for us before our little girl arrived. I also picked a couple of the photos that he has taken from our travels that I know are his favorite and he would love to have them to display.
I loved how all of my gifts from Snapfish turned out, and am looking forward to making some more photo gifts with pictures of our little girl. My husband is going to need some for his office to show her off! Have you created photo gifts before? I feel like Father's Day is the perfect occasion for a photo gift and I'd love to hear what you're creating!
I was selected for this opportunity as a member of Clever Girls and the content and opinions expressed here are all my own.