Love finding a bargain? My contributor Rebecca has tips on How to Find the Best Deals Thrift Shopping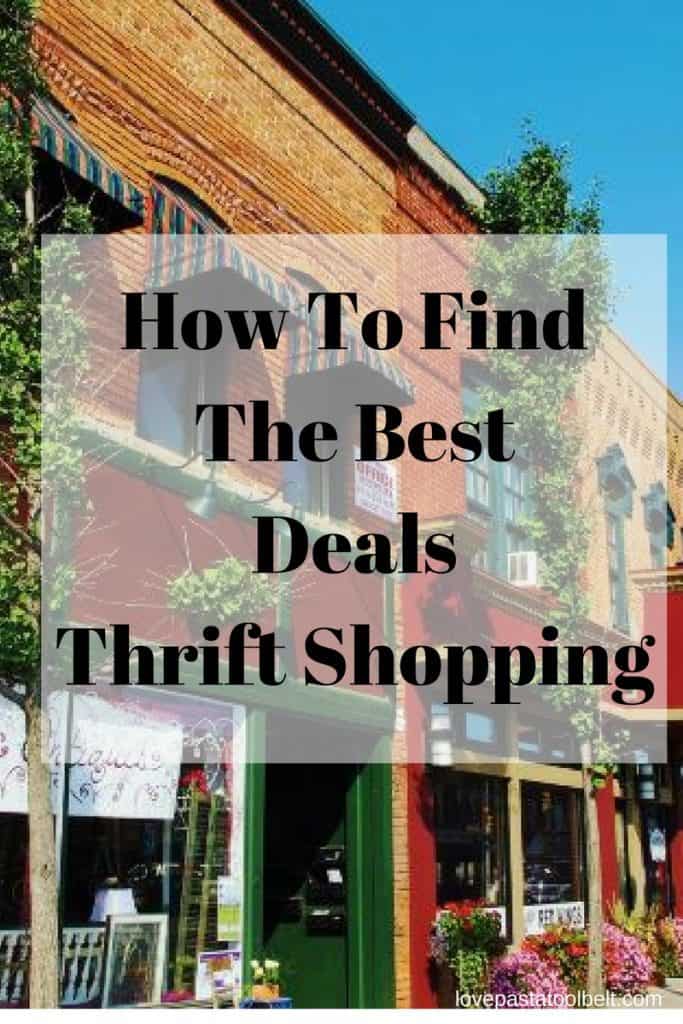 Lately, I've really gotten in to thrift store shopping. It's so much fun to search for treasures to decorate your house with or find clothes that have never been worn at a deep discount. Now that I'm going thrift shopping several times a week, I've learned a few tricks for finding the best deals
1. Find the right thrift store
My town is FULL of thrift stores but some are much better than others. The really nice parts of town tend to have the best finds when it comes to thrift store items, and I've found a lot of really nice clothes with tags on them in these stores stores. It's not a hard and fast rule but the nicer areas tend to equal better items.
2. Find the right days to shop
Most thrift stores bring in new inventory over the weekend and it takes a few days for those items to reach the floor. This usually means that Monday or Tuesday are the best days to find new items. However, items are changing all the time so visiting frequently is key to scoring some really awesome treasures.
3. Patience Is Important
I've tried to rush thrift store visits on my lunch break and just ended up frustrated that I couldn't find anything good in a short amount of time. Depending on your store, items could be very disorganized, sizes could be labeled wrong, and it often takes quite a bit of time to find what you could be looking for. Make sure you have time to devote to really looking.
4. A Little Imagination Goes A Long Way
It can be hard to look past dirt, scuffs and funky colors especially when it comes to household items. However, look at everything with an eye that perhaps a few tweaks can make any item better than brand-new. Would a coat of paint or a little clean up make all the difference to that item? Don't discard something just because it might not look perfect on first inspection.
5. Inspect every item before purchase
On the flip-side of using your imagination, be sure that you're not overlooking what cannot be repaired. If items have stains or holes that cannot be fixed, make sure you're looking for that before you purchase an item. There's no point to buying something you won't use just because it's a good deal.
6. Have fun
Thrift shopping shouldn't be a stressful or overwhelming experience. If you're not having fun, it's time to take a break and come back another day.
Do you thrift shop? What are some of your top tips?
Be sure to visit Rebecca on her Blog | Facebook | Twitter | Instagram | Pinterest | Bloglovin'