This shop has been compensated by Collective Bias, Inc. and its advertiser. All opinions are mine alone. #SuperAbsorbent #CollectiveBias
Leaving the house as a new mom meant going through a check list in my head to make sure I had everything I needed. I'm making it easier for you with a New Mom's How-to Guide to Packing the Diaper Bag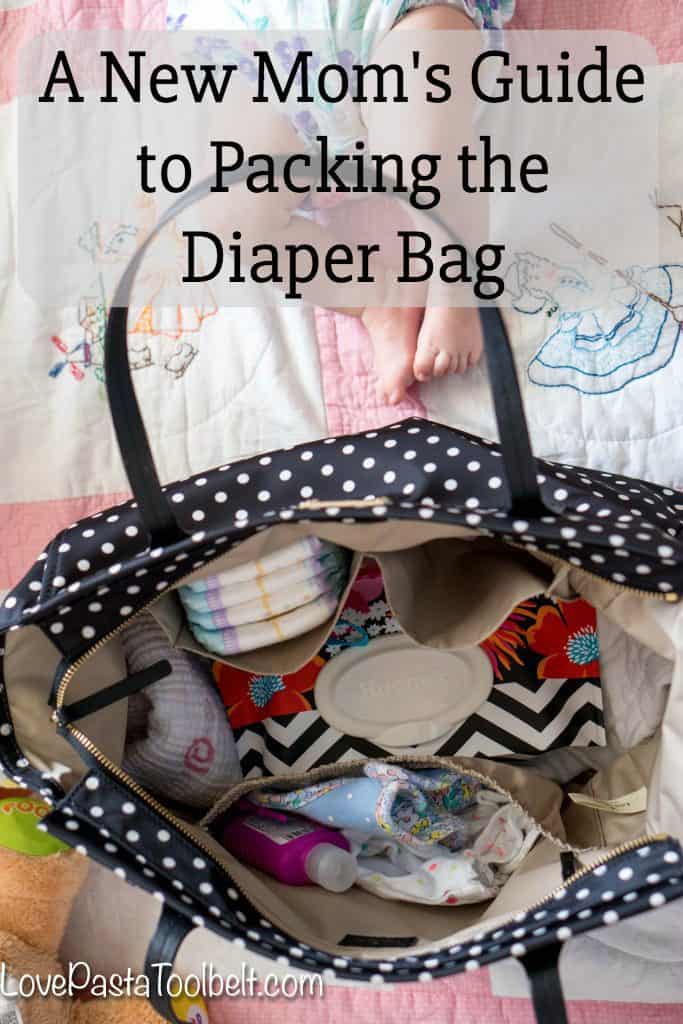 As a new mom there is a lot to remember. Babies feeding schedule, how many dirty diapers, and so on. One thing that I was constantly having to think through every time we left the house was if I had everything packed in my diaper bag. In those first few weeks, whenever we left the house I was running through a mental checklist to make sure I had everything. No one wants to be out and realize you forgot the diapers. Combine my extreme tiredness and mommy brain and I was having a hard time making sure I had all the baby supplies I might need, especially if we were going out for awhile. That was when I decided to create myself this New Mom's How to Guide for Packing the Diaper Bag. It's something simple I can stick on my fridge or in the pocket of my diaper bag and run through really quick to make sure my diaper bag is stocked up before I leave the house.
–Diapers– First and foremost diapers are a must anytime you leave the house. You never know when baby might have a blowout. The Huggies Newborn Pack is a great option to pick up from Costco and a great value. They are $5 off until 9/25 with free shipping and Costco is the only place you can find them!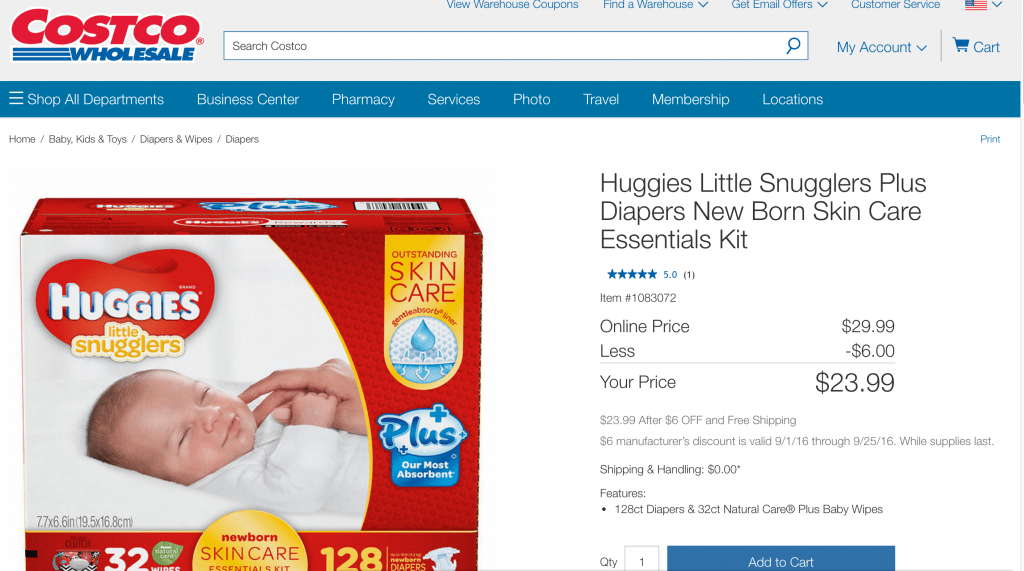 One of my favorite parts is the umbilical cord cut-out. I was so worried about making sure not to hurt K's umbilical cord with her diaper and these are perfect for the newborn size diapers.
–Wipes– Fortunately the only time I've found myself without these is when I've been at my sister's and since she has a baby too she had some on hand. But in cases of a dirty diaper, you don't want to be without.
–Change of clothes (or two)– Always important to have that change of clothes in the diaper bag! We experienced our first in public blow out the other day and I was so glad I hadn't forgotten a change of clothes since we had an appointment to go to.
–Plastic bags– Having plastic bags in your diaper bag is perfect for when those blow outs occur so you can put those dirty clothes away and not let them get everything else dirty or smelly.
–Pacifiers– If your baby takes a pacifier and it helps soothe them then that is something important to have when you're going out.
–Bib, burp cloth and blanket– All the cloth stuff that is important to have when you take baby out. If you have a baby who spits up a lot then it's even more important to have these on hand.
–Hand sanitizer– This is perfect to have in your diaper bag so you don't have to search for somewhere to wash your hands after cleaning up a baby mess. I picked up a little one that attaches to the strap in my diaper bag and is perfect to have with us wherever we go.
What would you add to this list? Also, have you ever been out and realized you forgot something important in the diaper bag? We've all been there!