Thank you to M&M'S® for sponsoring this post, M&M'S® Brownie Trifles, as always all opinions are my own
Game day treats don't get much easier or more delicious than these Easy M&M'S® Brownie Trifles
Football season is here, can you believe it? It's a big deal in our house and I'm pretty sure my husband started counting down the days the minute last season ended. Since last season we've had a beautiful little baby girl and she was born into a house divided. Before we had kids we agreed the girls would be fans of my team and the boys fans of my husbands. Well then we had a daughter and my husband was quick to change his mind about that. So we are constantly singing our team songs to her in hopes she'll pick our team. But let's be honest, she's 3 months old, so she's going to be for whomever is getting her dressed, which is usually me.
As football season begins, we look forward to getting together with friends and family this year to watch different games. We're even going out of town for one big game for my husband's team, but K and I are hanging out with grandparents while he goes to the game. When I think about watching football games at home, my first thought is of the food. There are always so many great recipes out there that are perfect for football games. Anytime we get together with my family during football season, my mom usually prepares a couple different chips and dip recipes that are so yummy. But I tend to lean more towards the desserts when I'm thinking about what to make for football parties. So when creating my first football themed recipe of the season, I of course had to start with a dessert and that's when I came up with these Easy M&M'S® Brand Chocolate Candies Brownie Trifles.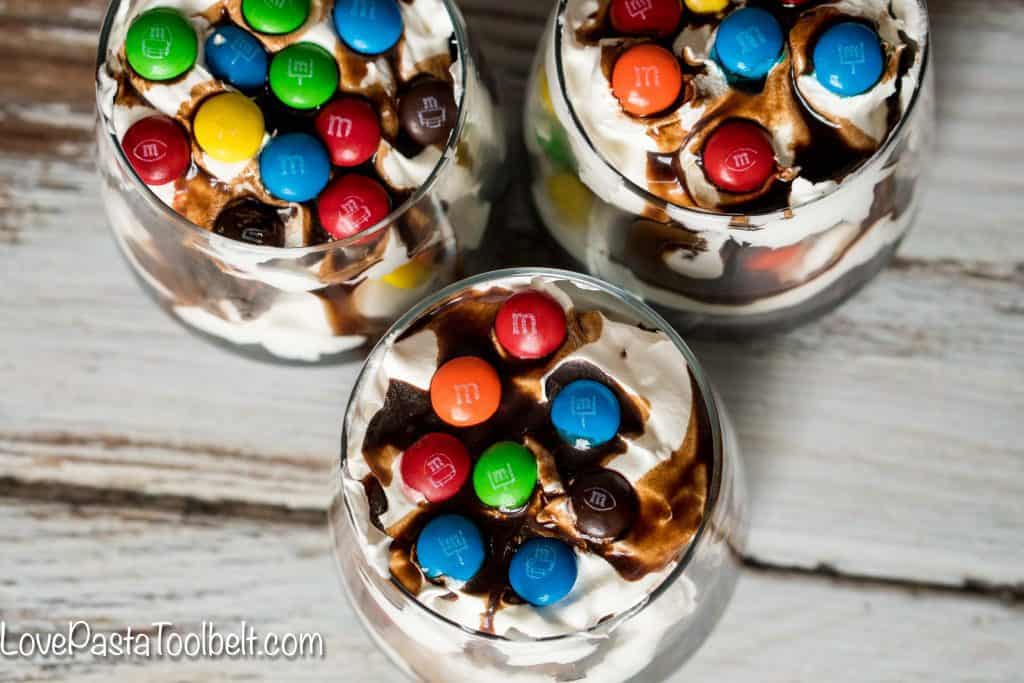 CVS has a fun M&M'S® Brand Chocolate Candies Game Day Mix this football season that are football themed. With footballs, goal posts and helmets they have cute little designs around the classic M that you see on your M&M'S®. So I had to pick some of these up to include in my dessert recipe. Be sure to pick up yours early because they're only available for a limited time and CVS is the perfect spot to pick up the supplies for your football parties!
Finish it off by topping it with cool whip, M&M'S® and drizzle on some chocolate syrup for added deliciousness.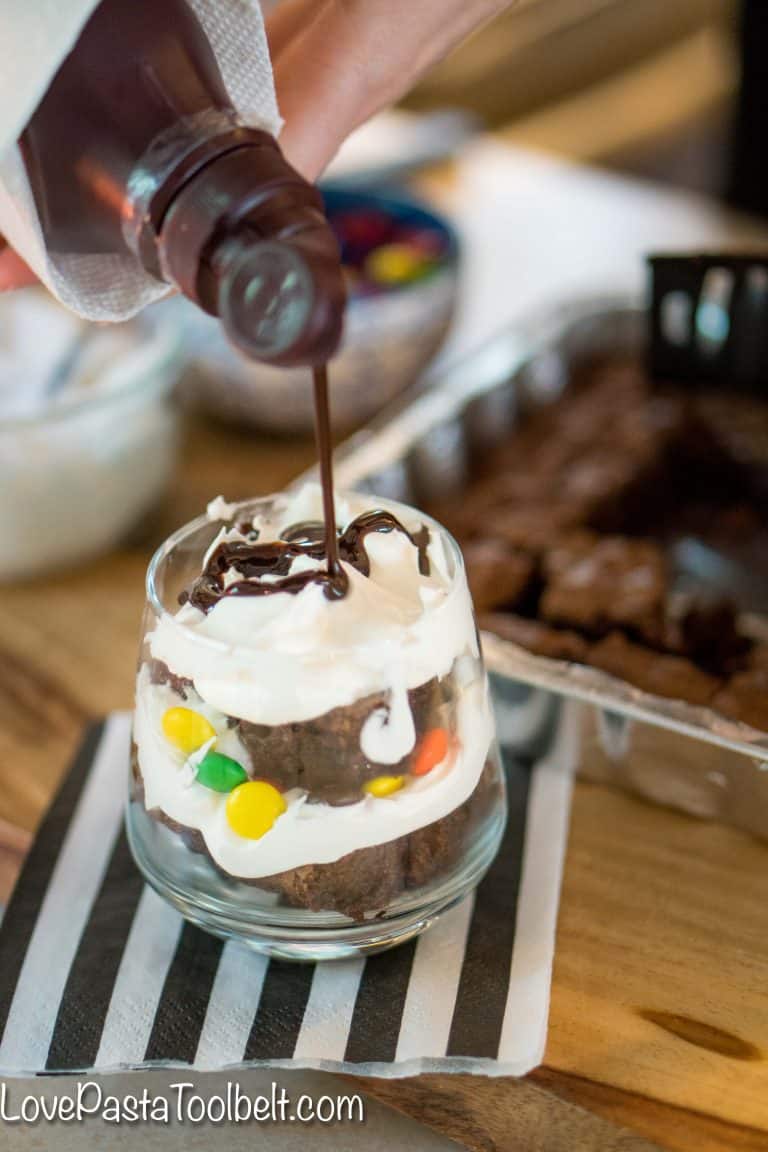 See how simple? I am always a fan of easy recipes especially when I'm having company over. I tend to get a little on the stressed out side so anything that I can prep ahead of time or have for an easy dish is a winner in my book.