This shop has been compensated by Collective Bias, Inc and its advertiser. All opinions are mine alone. #NourishWhatsNext #CollectiveBias
This year I took on a new role, mom. Our little girl K was born in May and we are so in love with her. But motherhood is not without it's challenges. I never imagined how hard it would be just to get stuff done once I had a baby. However, using my time efficiently when she's napping or playing on her own, is really helping me to accomplish my daily goals. One thing that's been especially challenging is trying to balance working from home with being a mom, it's been a learning process. So today I wanted to share some Tips for Working from Home as a New Mom from some of the things I've learned so far.
I want to be present for K and not constantly on my computer or phone doing work. But sometimes I have a deadline and things have to get done. As we enter the fall, which is a busy time in the blog world, I am having to work hard to balance the blog and my time with K.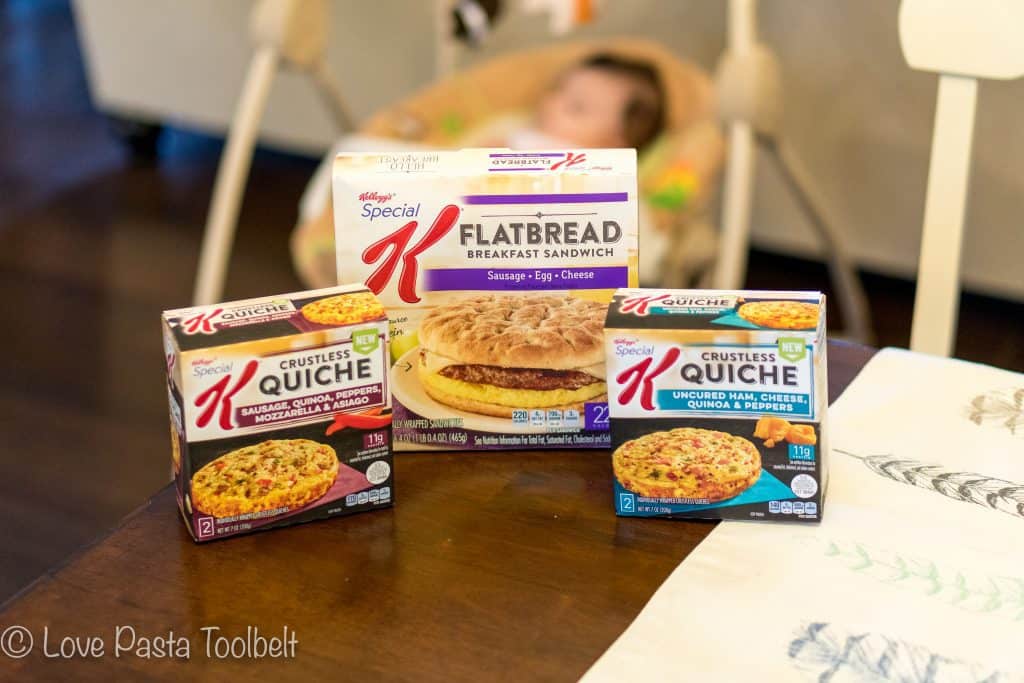 As we enter the fall season I have a few goals in mind, some are very small and some bigger but together I think they will help create a better home and work schedule.
-Start creating more new recipes
-Make our bed everyday
-Create a workflow schedule for promoting blog posts
-Exercise 3x's a week
Working from home while taking care of a baby is a learn as I go process but today I wanted to share a few things that have been helping me to accomplish my goals.
Manage nap times efficiently– Since I work from home I also have laundry, dishes and other household chores I need to accomplish during the day. I'm trying to work out a schedule to get both that and work done. I've started devoting morning nap time to household chores, mid day nap to the blog and afternoon nap time to whatever needs done more or take a nap, because some days just require a nap. Right now nap times aren't very long so I have to work quickly.

Start each morning with a quiet time– I also need some me time. I like my sleep so I'm not good at waking up before K but each morning while she's having her first feeding I do my quiet time before I turn on the tv or check my email. That helps get me focused for the day. I'm loving the First Five app for doing that.
Keep a running list– Mom brain is no joke y'all. If you're a mom then you know what I mean. I think of a million things I need to do then I have some free time and they all escape me. So every time I think of something to do, whether it be as small as cleaning a toilet to big like writing a blog post, I write it down immediately so that I use my free time effectively.

Make a plan– Since Tyler does a lot of the behind the scenes work for the blog, photography and photo editing, I have to make a plan for when we get things done. I do some of the photography especially when I make recipes. But on the weekends often we'll have a few posts to get pictures done for so I need to have a plan. I prefer this so I make sure I get everything done and Tyler likes it so he knows what needs to be done.

Take time for me– Between working from home and being a mom it's hard to fit in time for myself. One time of day that I enjoy is breakfast. Breakfast is my favorite meal of the day so after I feed K I put her in her swing to play and get myself a good nourishing breakfast ready. I love the new Kellogg's® Special K® Flatbreads and Crustless Quiche's, that I picked up at Kroger, because they are a way to have a delicious breakfast that's ready quick so I can have time to enjoy eating my breakfast. It's a great way to help nourish me for what's ahead of me that day.

I'm getting better each day at balancing the working from home while being a mom but I would love to hear what tips you have? Even if your situation is different I'd love to hear your tips because I think we can all learn from each other.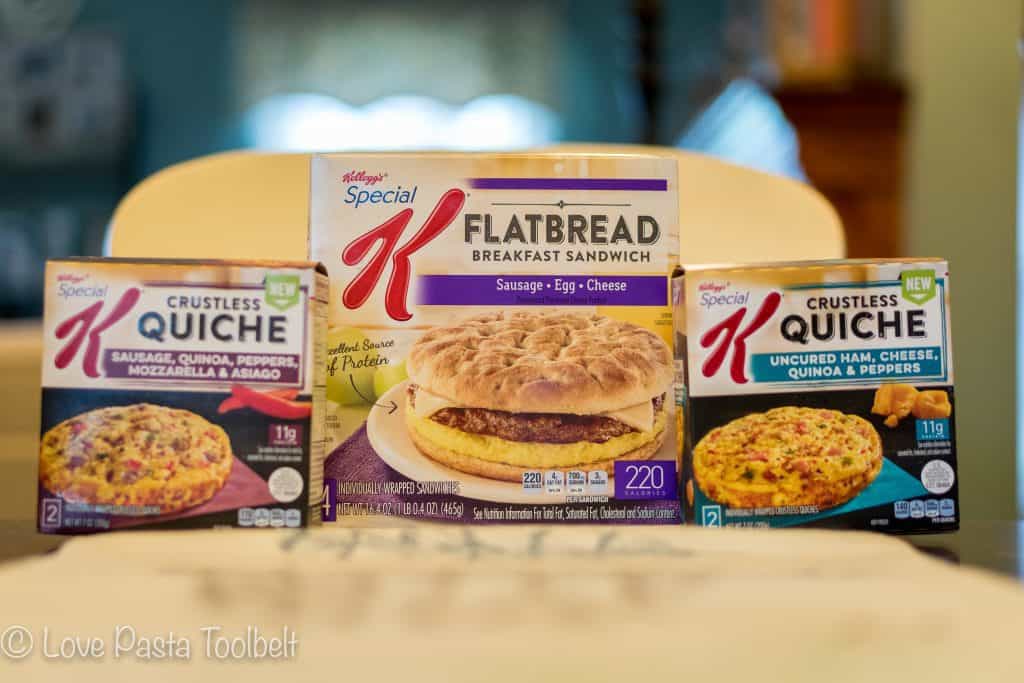 #NourishWhatsNext Special K at Kroger