So who loves the chocolate molten lava cake from Chili's? I do, it is sooo good. So when I saw a recipe for Crock Pot Chocolate Lava Cake I knew I had to try it. I once tried to make lava cupcakes but that was met with great disaster when the muffin pan flipped when I let go of it too soon putting it in the oven. Thank goodness we didn't have our dog yet because there was chocolate everywhere. Since my crock pot is one of my favorite kitchen tools I couldn't wait to try this crock pot dessert out!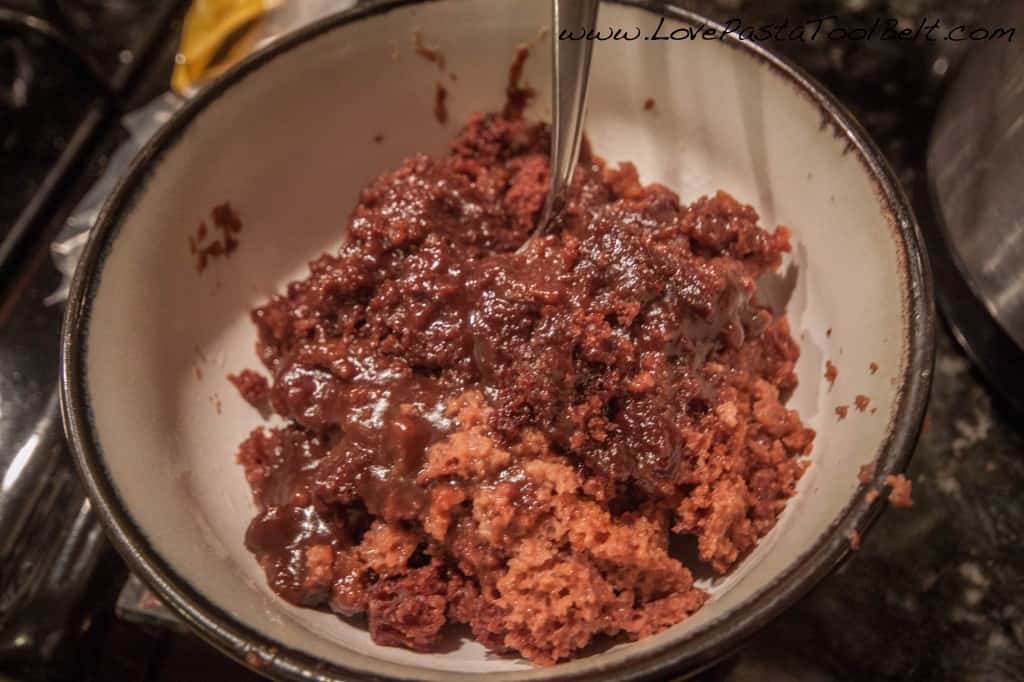 Crock Pot Chocolate Lava Cake
Author:
Prep time:
Cook time:
Total time:
Ingredients
1 box of chocolate cake mix
3 eggs (or whatever your cake mix calls for)
oil for cake mix
Water for cake mix
1 package of instant chocolate pudding mix
2 cups of milk (for pudding)
1/2 bag of chocolate chips
Instructions
Follow instructions on the cake box to mix it up
Mix instant pudding according to package directions
Spray your crock pot well to keep cake from sticking
Pour the cake mix into the crock pot
Pour in pudding mix on top of the cake mix
Pour chocolate chips on top of the cake and pudding mixture
Cook on high for 2-3 hours, make sure the cake looks done on top
Serve and enjoy!
We really enjoyed this dessert but also thought it could have been a little sweeter. Maybe add more chocolate chips or get a different cake mix. I got milk chocolate  so if I did it again I would probably go with one of the triple chocolate fudge cake mixes. It was no Chili's but it was a yummy alternative to going out and getting cake. I hope you all enjoy this! Has anyone found a recipe for molten lava cake that is delicious? That's one dessert I am always looking to try new recipes to see how close I can get to Chili's version! Do you have a favorite dessert to make in your crock pot?
Adapted from: I am that lady