Parmesan Chicken is a creamy and delicious family favorite.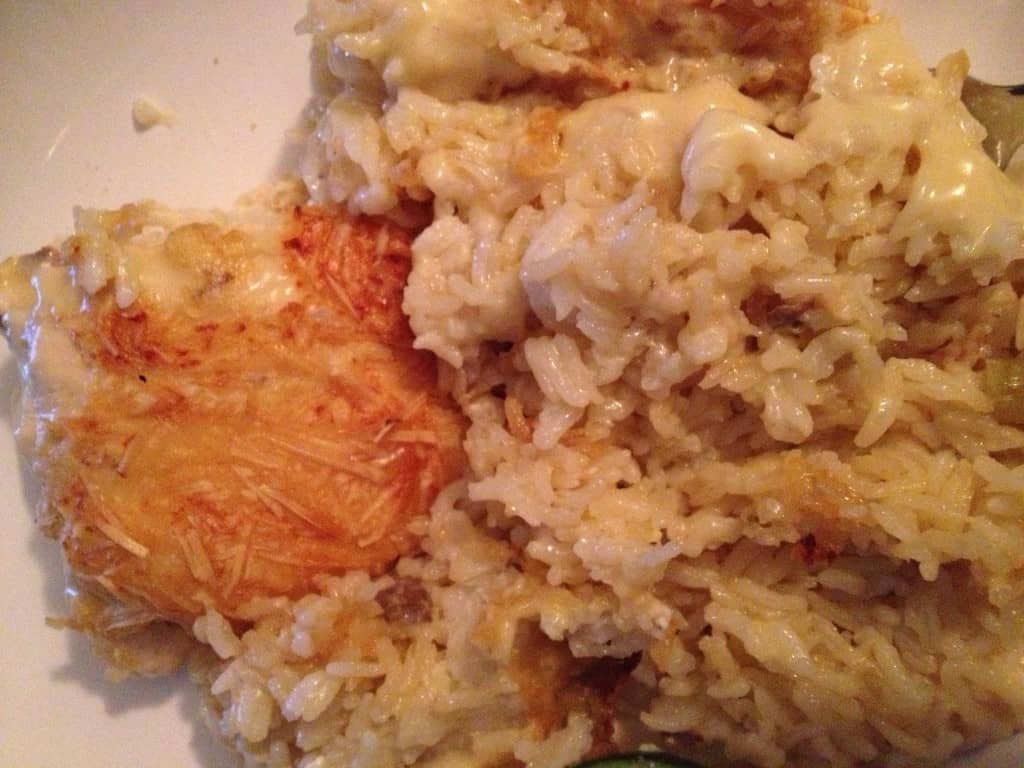 This recipe always deceives me because when I hear Parmesan Chicken I immediately think Italian. But this is a delicious Parmesan Chicken over rice. We had it last weekend and it was so good and the rice is so creamy from all the soups.
Ingredients:
-Chicken Breasts (I used two for the two of us, but you can use more depending on how many you are feeding)
-1 1/2 cups raw rice
-1 can cream of chicken soup
-1 can cream of mushroom soup
-1 can cream of celery soup
-1 stick butter
-1/3 cup Parmesan Cheese
-1 tsp. paprika
Directions:
1. Mix soups and keep back 1 can of mixture
2. Mix the remaining soup with rice and pour into a casserole dish
3. Place chicken breasts on top and spread rest of soup over chicken
4. Cut butter in chunks and put on the chicken
5. Cover with the cheese and paprika
6. Bake at 275 for two and a half hours, uncovered
This recipe is delicious and really easy to make. I am usually only able to make it on the weekends just because of the long cook time. But it's great for a Saturday or Sunday because you can throw it together in the afternoon and let it cook while you are doing other stuff around the house. I hope you all enjoy this recipe! I am trying a brand new recipe tonight, so fingers crossed it will be good!