Make your day perfect with these tips for Choosing a Wedding Photographer!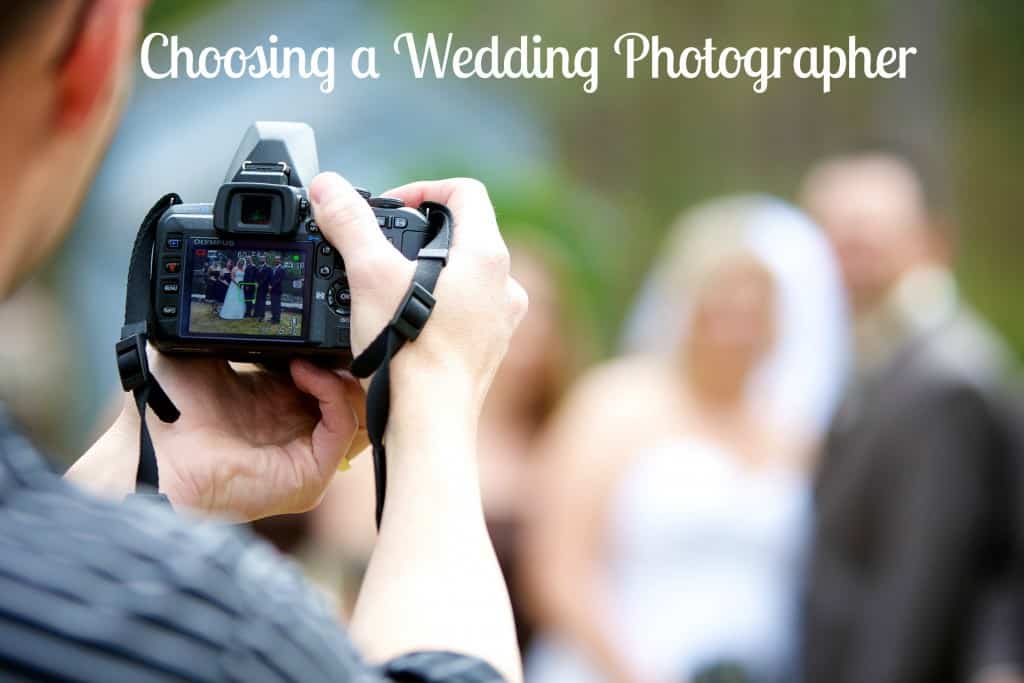 For me the photographer was one of the most important choices with my wedding vendors. I wanted to have every moment of my special day captured perfectly. A tall order for sure. I was fortunate to already know who my photographer would be because when we chose my sisters wedding photographer the year before I was the one who pushed for this photographer. When I chose to get married in Ohio as well I knew I already had a photographer. Here are some tips and tricks for Choosing a Wedding Photographer.
1. Ask your venue for a list of recommended vendors but don't feel obligated to choose someone off this list.
2. Do your research, read reviews, ask around and check out the photographers websites and photos of their previous weddings. If you don't like what you see then mark that photographer off the list.
3. Ensure your date is available and then make appointments to visit your top choices. You can hear why they do wedding photography, what their plan would be for the day and see more photos from their previous weddings.
4. If you are picky and have questions then write them down before your appointment so you can make sure you get everything answered.
5. Request price quotes before you visit the photographer so you don't visit one then discover they are outside of your budget.
6. Get a clear definition on what you are paying for:
Are you getting a cd with the images and the rights to your photos? (for me it was very important that I got all of my images)
Are you paying for the photographers time? Or are you required to purchase a certain amount of photos?
7. Some questions to ask
How long will the photographer be there?
Will there be multiple photographers?
Do they have a bridal assistant who comes along?
8. Has your photographer ever done a wedding at your venue? If not then you might want to make sure they get there a little early to check out the area and see where to take the best photos.
9. Meet your photographer and make sure you get along with them and are comfortable with them. An engagement session is a great way to do this.
10. Don't feel rushed to nail down your date with them. Pick someone you feel is experienced and who will make your day relaxed and won't be rushing you to get from photo to photo.
This is a starting point when looking for a photographer. It was very important for me to have wonderful pictures of my wedding day and I was not let down. If you are in the Cincinnati/Dayton area and are looking for a great wedding photographer then be sure to check out Images by Daniel Michael. Jessica was my photographer and she did a wonderful job!