Here is one of my (Tyler) favorite shots, of all the groomsmen and myself chipping and putting at the indoor (and super air-conditioned) putting green, which also had a bunker! I know the ladies were a little bummed when they found out the temperature in that room hovered around 68 degrees, because from what I was told, it got pretty hot getting all done up!
We had been messing around with trick shots and putting contests all day, so I knew that we had to get a picture of all of us in there with our putters and sand wedges. In this picture you can see my groomsman, Drew White, got stuck with the mini-putter, it was like 2′ long. I think he putted better with that than a regular one actually.
Im proud to say that no glass was broken with all the chipping and golf balls flying around. We had a great time and it was a good way for me to stay calm and relax before I had to put my clubs up for good, err.. I  mean married the love of my life!!
-Tyler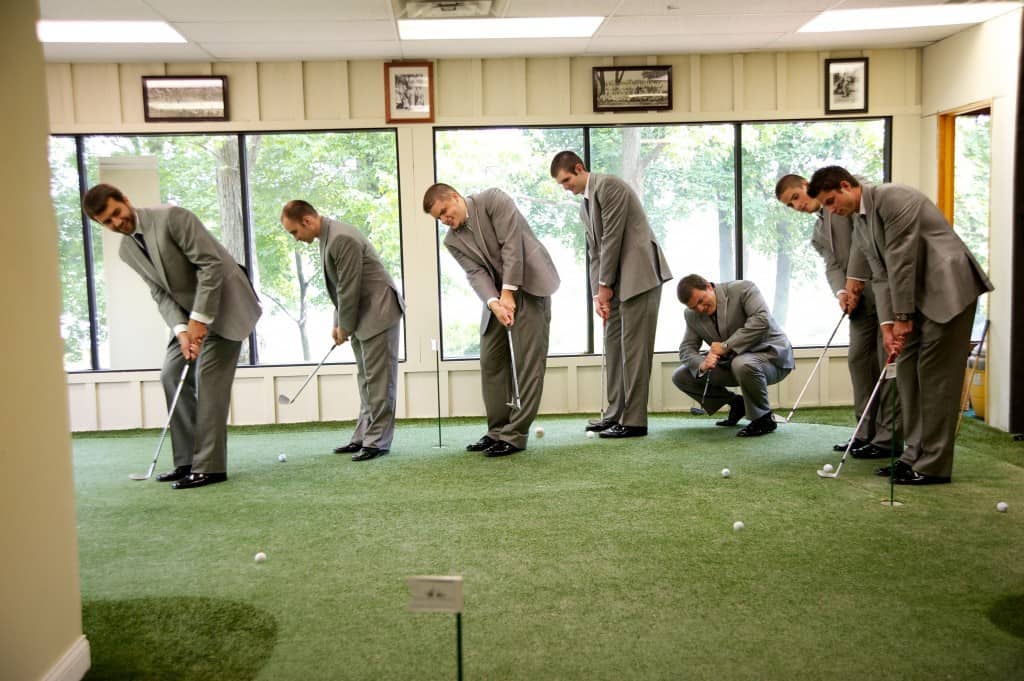 Photo by Jessica at Images by Daniel Michael