Right now I don't have my own front door because we are staying with my sister and her husband while we wait for our house in Virginia to close and then our house here to close. All of that should take place next week and I am excited! Since fall is approaching I had to make a wreath so I decided to make one for my sister. I settled on a fall burlap wreath. This is probably the easiest wreath I have made.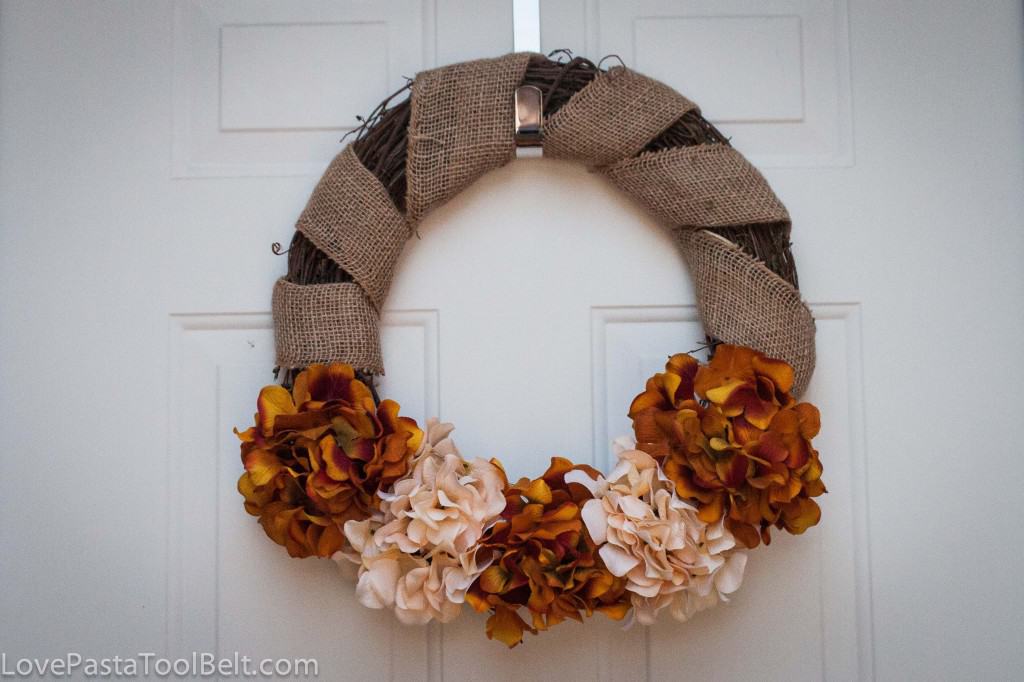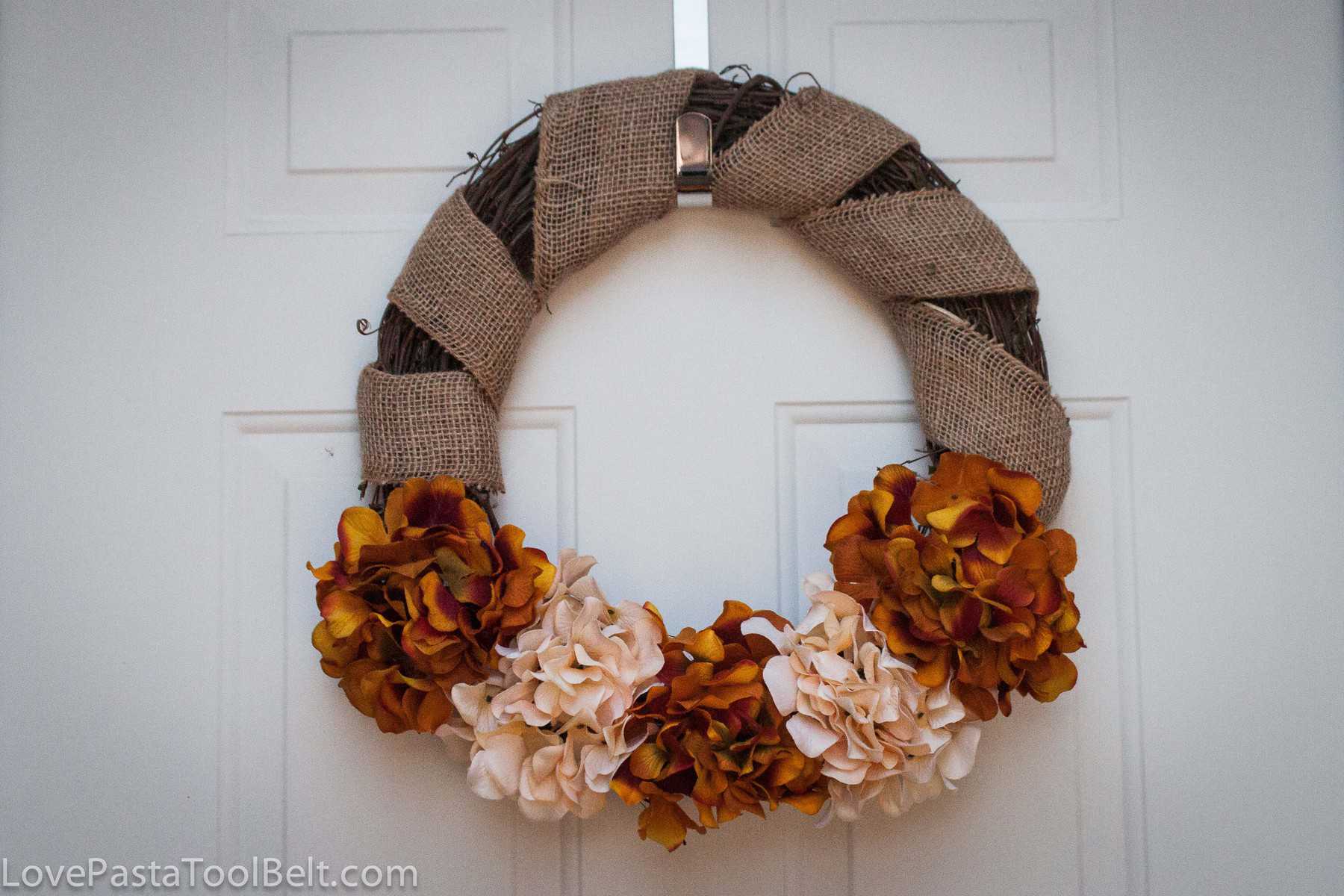 Supplies:
-Roll of burlap
-Grapevine wreath
-Silk Flowers (I chose hydrangeas)
-Wire cutters
Instructions:
1. Cut down the flowers leaving enough stem to stick into the grapevine wreath so the flowers will stay
2. Place flowers as desired into wreath
3. Take burlap and wrap around wreath and then tuck into the back
Viola a simple wreath!
I loved how easy this was, I didn't even have to use the new glue gun I bought. Since all of my craft supplies are in storage this was a great wreath that only required a few supplies.
Have you made a fall wreath? Wreath making is my favorite thing and I love making a new one for each season.