I'm back for another Thanksgiving Thursday to share with you one of our favorite family cookies, Raisin Filled Cookies. Now if you don't like raisins then you're in good company but keep reading because these are so good. We have been eating these for as long as I can remember. They were my great grandma's recipe and my mom makes them now and I just made them for the first time. Mine didn't turn out as pretty as my moms do but they were just as delicious!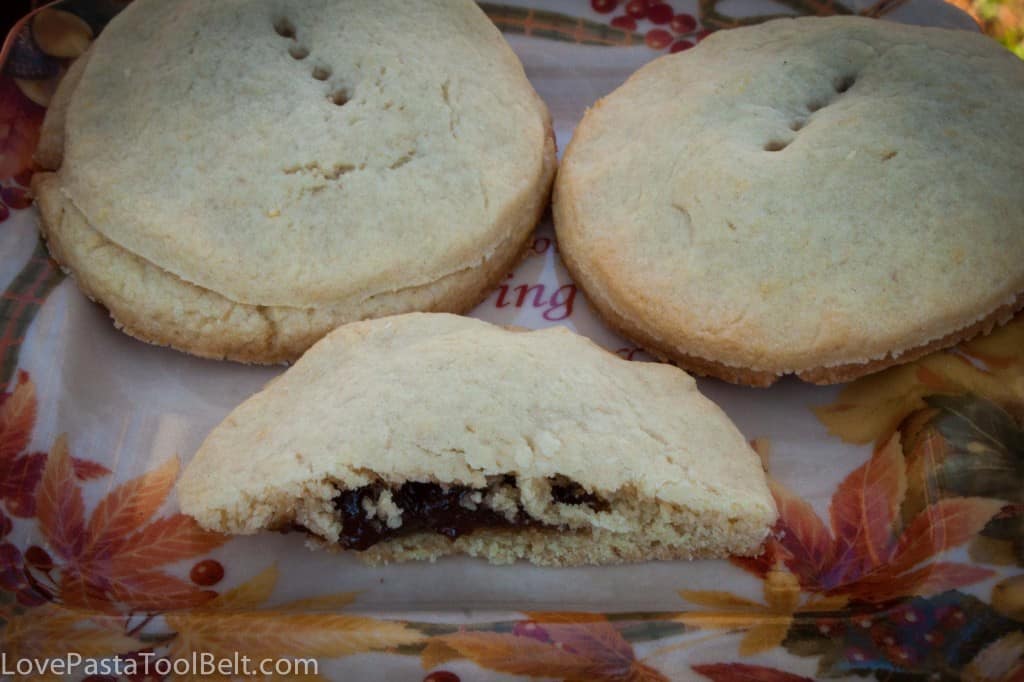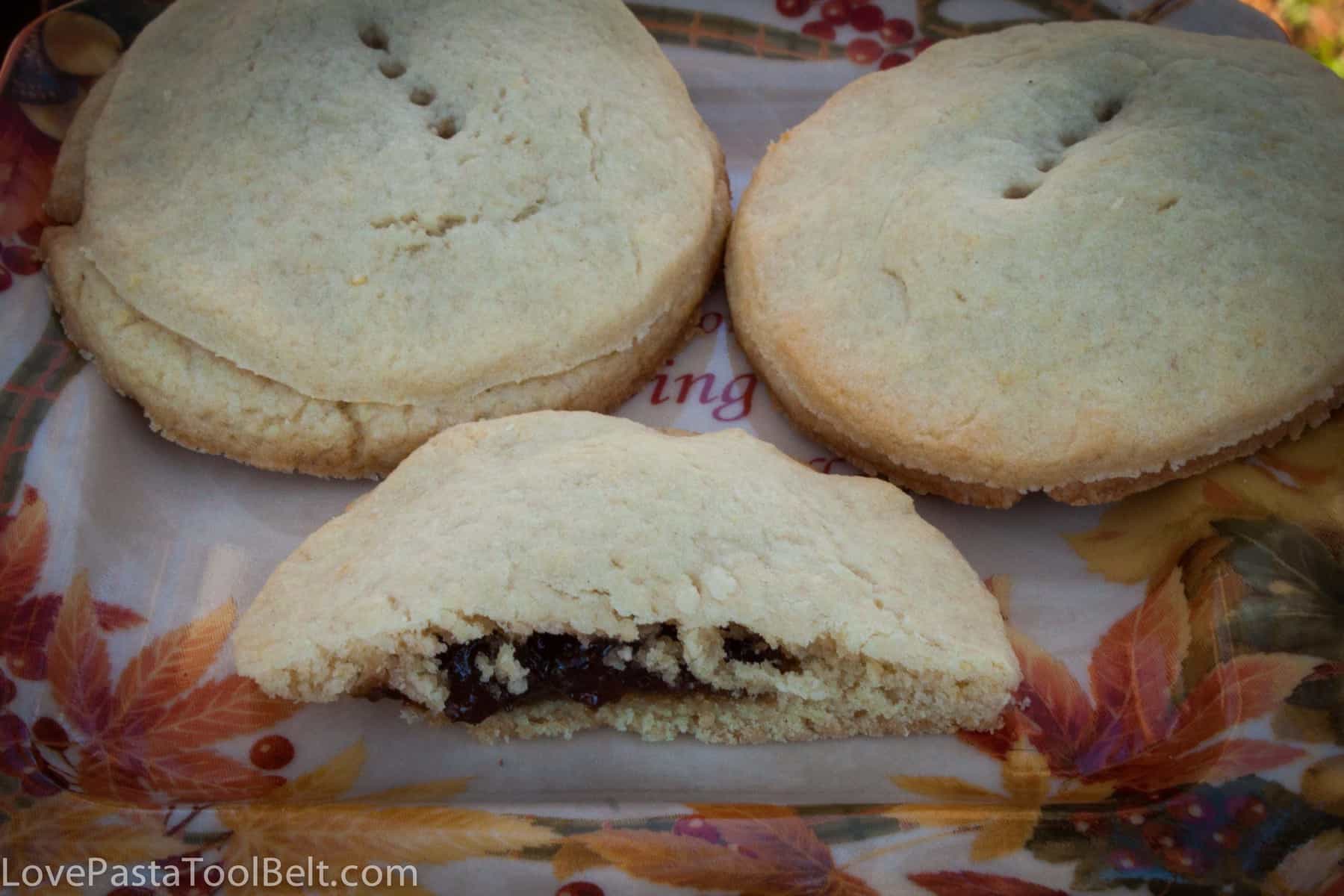 Ingredients:
– 1 3/4 cup flour
– 1/2 tsp. baking powder
– 1/2 tsp. salt
– 1/2 tsp. baking soda
– 1/2 cup sugar
– 1/2 cup shortening
– 1 egg
– 2 T. milk
– 1 tsp. vanilla
Filling
– 1 1/2 cup raisins, chopped (in blender or food processor)
– 1/2 cup sugar
– 1/2 cup water
Directions:
1. Sift together flour, baking powder, salt, soda and sugar
2. Cut in shortening using pastry blender or knife and fork until mixture resembles coarse meal
3. Blend in egg, milk and vanilla until well blended and smooth
4. Roll out on floured board to 1/8″ thickness
5. Cut with 2 1/2 round cutter
6. Combine chopped raisins, sugar and water and cook for 15 minutes or until thickened, stirring constantly
7. Place 1 tsp. on each cookie and top with another cookie.
8. Seal edges together and prick middle with a fork
9. Bake in hot oven at 400 for 8 minutes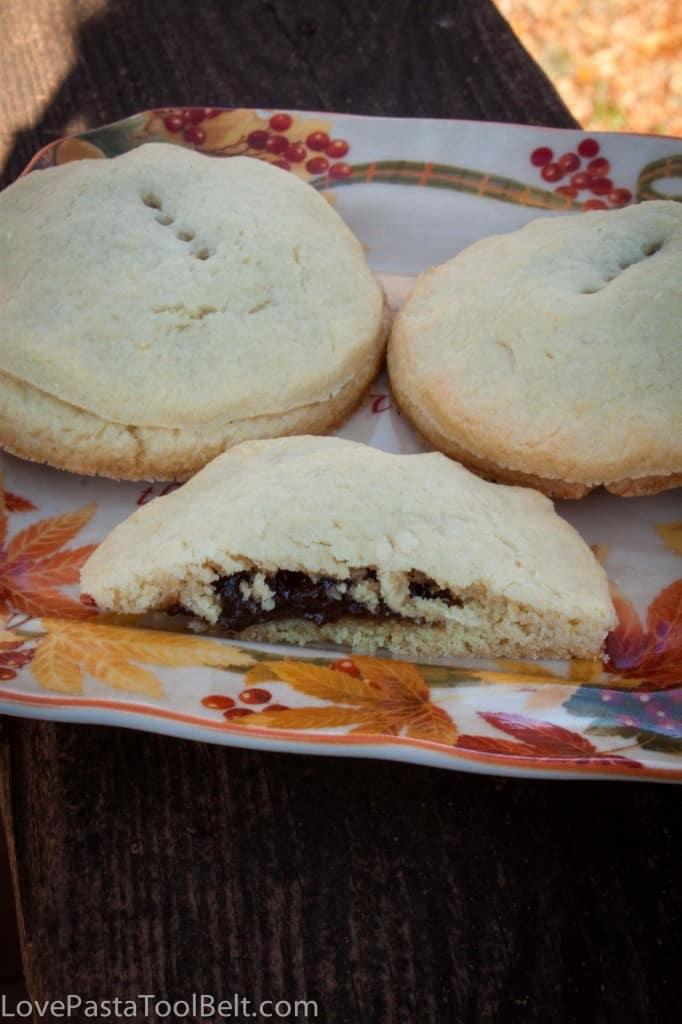 I love these cookies! They take a little work but they are delicious. My mom doubles the dough but not the raisin mixture. These cookies remind me of the holidays and I am so excited for Thanksgiving and then Christmas! What's your favorite holiday cookie?