On these cold winter days I just want to curl up with a hot drink and a good book. Russian Tea is one of my favorite winter drinks. My mom has made it as long as I can remember and now my sister and I are making it all of the time. It's simple and warms you right up.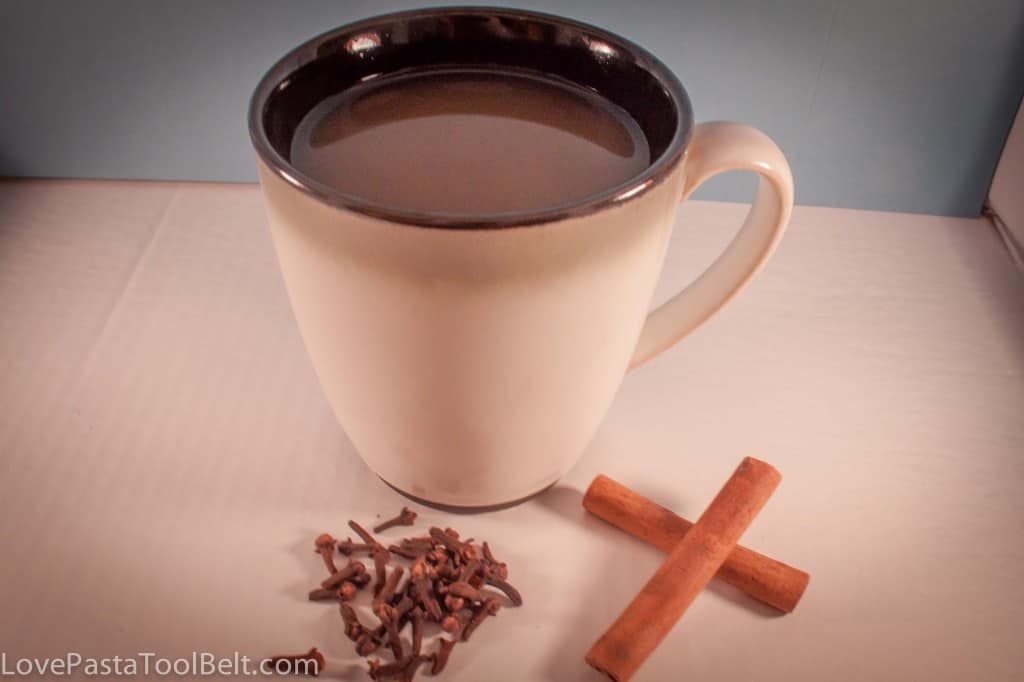 Directions:
-3 QT. Water
– 8 tea bags (regular not family size)
– 2 cinnamon sticks
– 1 tsp. cloves
1. Bring ingredients to a boil and then turn off heat and let steep for 10 minutes
2. Add in
– 1 1/2 cups sugar
– 3 cups orange juice
– 1/2 cup pineapple juice
– 4 teaspoon lemon juice
3. Heat up, serve and enjoy
I love this drink! I use decaffeinated tea bags because I gave up caffeine a couple years ago, yes call me crazy. But it works with either. Do you have a favorite hot drink during the winter? I'd love to hear what it is!
If you love a good warm drink in the winter be sure to check out my recipe for Hot Chocolate Mix. It makes a lot and you will always have hot chocolate on hand!