A couple of weekends ago my best friend and her husband were coming to visit. We've been friends since 1st grade and growing up our sleepovers always involved cookie dough and candy. This continued into high school and college. Since she was coming I knew this was the perfect opportunity to try out a new cookie recipe. I picked these cookies because first off they looked delicious and secondly, they were full of chocolate. They did not disappoint.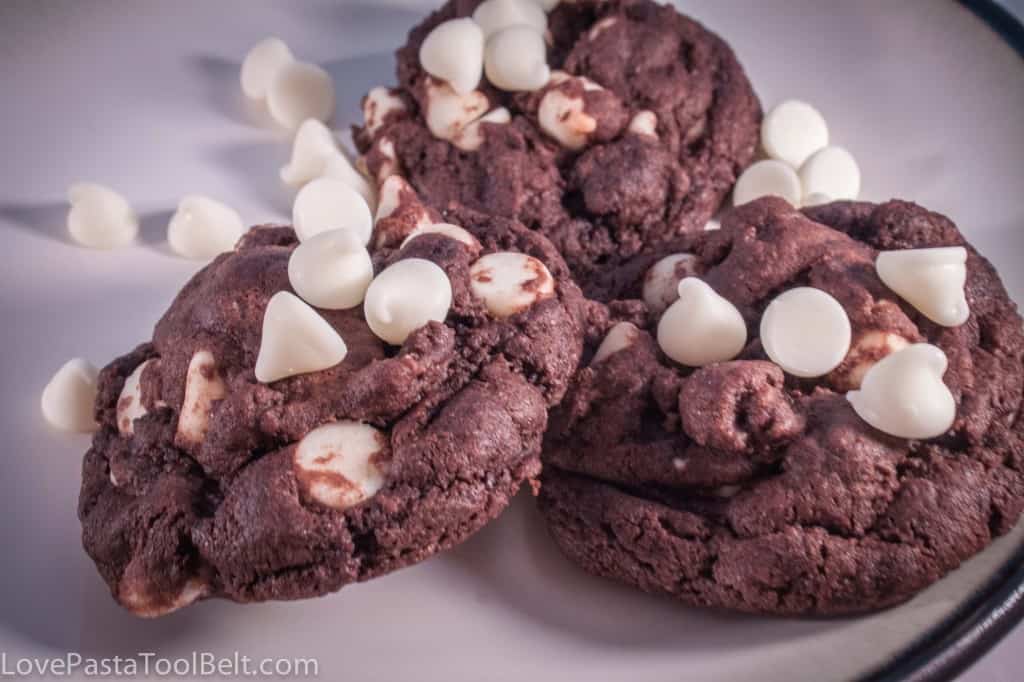 Ingredients:
– 1/2 cup unsalted butter, room temperature
– 1/2 cup granulated sugar
– 1/2 cup brown sugar (light or dark)
– 1 egg, room temperature
– 1 teaspoon vanilla extract
– 1 cup all purpose flour
– 1/2 cup + 2 tablespoons unsweetened cocoa powder
– 1 teaspoon baking soda
– 1/8 teaspoon salt
– 2 tablespoon milk
– 1 1/4 cup white chocolate chips
Directions:
1. Using a mixer, cream the butter on medium speed for about 20 seconds
2. Add the sugars with the mixer on medium speed, cream it all together until light and fluffy
3. Beat in the egg and vanilla, scraping sides of bowl as needed
4. In a separate bowl toss the flour, cocoa powder, baking soda and salt together
5. Slowly add the flour mixture to the wet ingredients with the mixer on low (dough will be very thick)
6. Stir in the milk by hand then fold in the white chocolate chips, dough will be thick and very sticky
7. Chill for at least 2 hours and up to 36 hours, chilling is mandatory
8. Preheat the oven to 350
9. Line baking sheet with parchment paper
10. Take 2 tablespoons of chilled dough and roll into a ball, place on cookie sheet
11. Bake for 12 minutes, cookies will appear undone and very soft
12. Cool on cookie sheet for 5 minutes then move to wire rack to cool completely
These cookies were delicious! We all loved them, they tasted like brownies in a cookie form. Do you have a favorite cookie? I'd love for you to share a recipe for me to check out!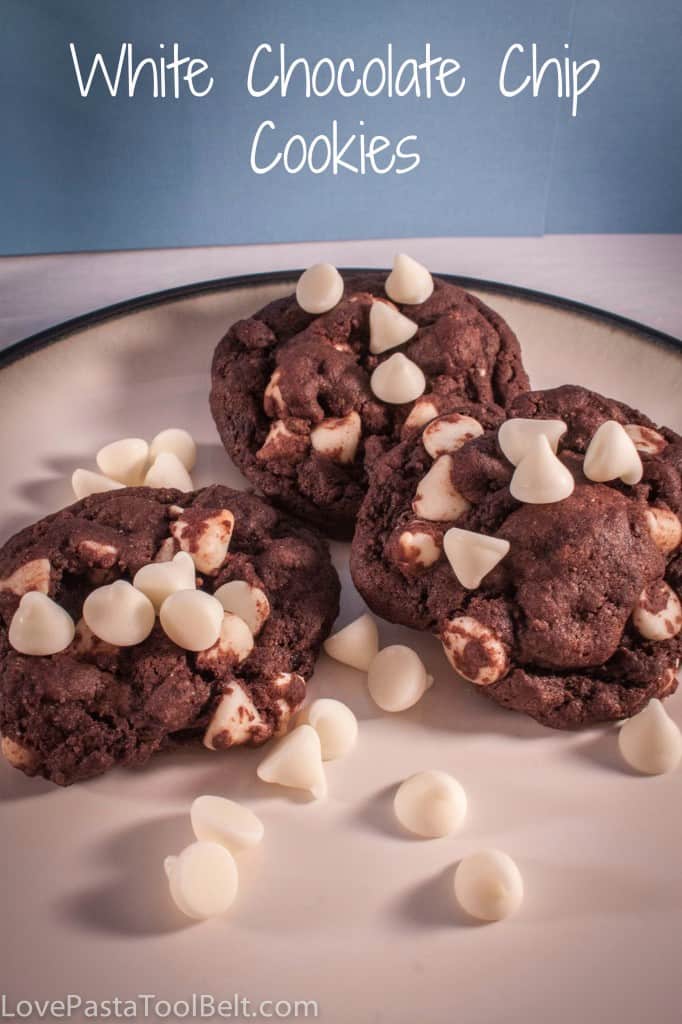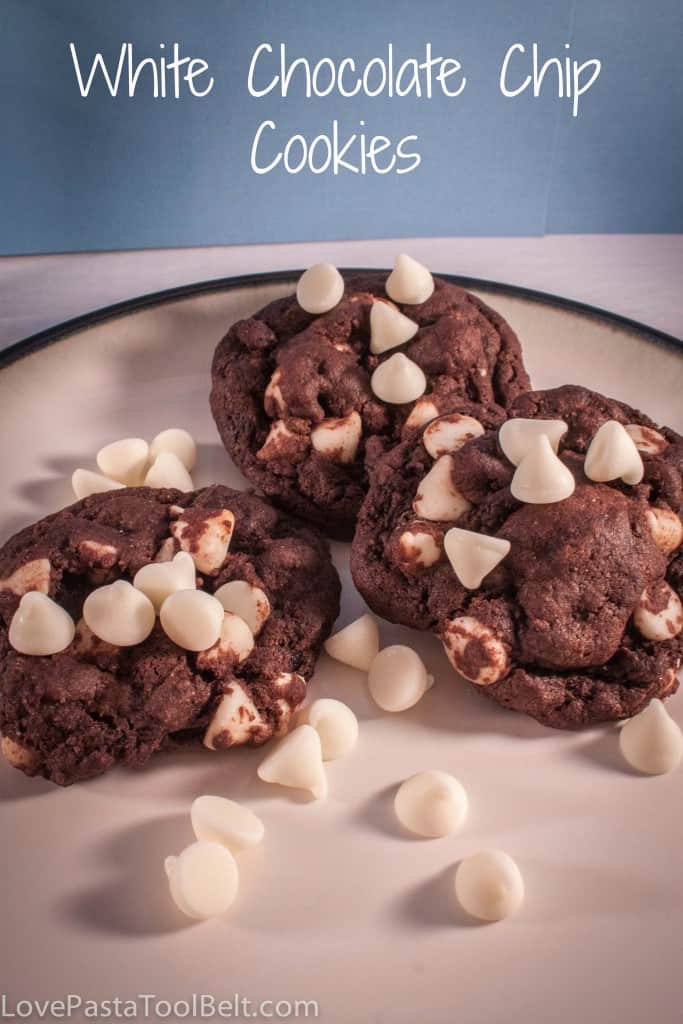 Adapted from: Sally's Baking Addiction
Grandma's Raisin Filled Cookies