I am a sucker for brown sugar, I mean a big sucker. Anytime I am putting it in or on something you will see me eating chunks of it plain. Yes I do. I learned that from my mom who also loves brown sugar. So when I saw a recipe for Brown Sugar Cookies you know I had to try it out. I was like yes, yes and yes! I still have not made these for my mom and I have to because she would love them. Since she gave up eating chocolate I am always on the look out for chocolate free cookies to make for her!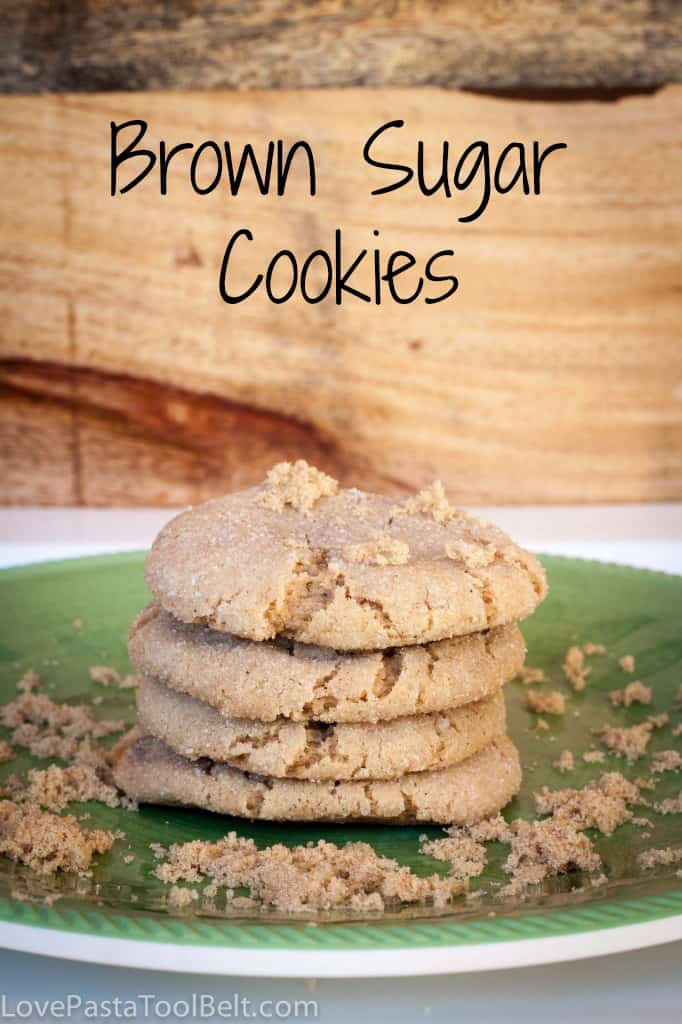 Ingredients
2 cups all purpose flour
1 teaspoon baking soda
1½ teaspoon cornstarch
½ teaspoon ground cinnamon
¼ teaspoon salt
¾ cup unsalted butter
1¼ cups light brown sugar
1 egg, room temperature
2 teaspoons vanilla extract
⅓ cup sugar (for rolling)
Instructions
Mix together flour, baking soda, cornstarch, cinnamon and salt in a large bowl
In a medium bowl mix together melted butter and brown sugar until smooth
Whisk in the egg and then the vanilla
Mix wet ingredients into the dry ingredients thoroughly
Cover the dough and chill for 2 hours
Remove the dough from the refrigerator and let it soften
Roll dough into balls and roll in the sugar
Place balls of dough on a baking sheet lined with parchment paper
Bake at 325 for 8-9 minutes
After removing from oven press the top down with a utensil to create a crinkly top
Put cookies back into the oven for 1-2 minutes
Remove cookies and let them cool on the baking sheet for 10 minutes before moving to a wire rack
https://lovepastatoolbelt.com/2014/05/brown-sugar-cookies/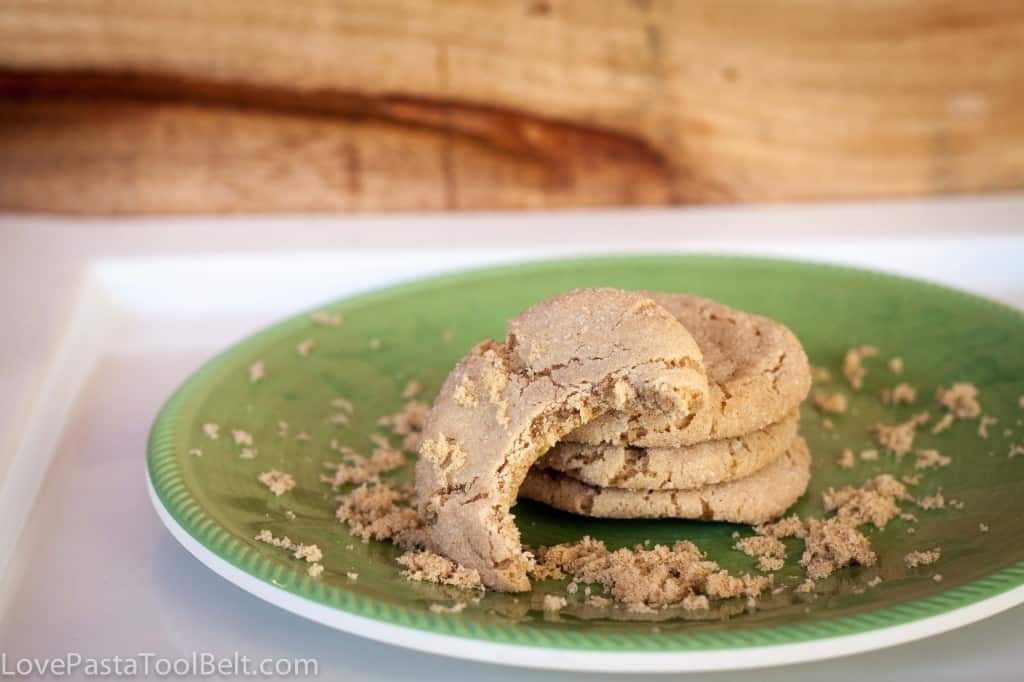 We absolutely loved these cookies. I took some over to my sister and brother-in-laws when we went for dinner one night and my brother-in-law is still talking about these cookies! If you love brown sugar then you will love these cookies. I think I've talked myself into making some more this week, for my mom of course! Tell me, what is your favorite cookie? And do you love brown sugar as much as I do?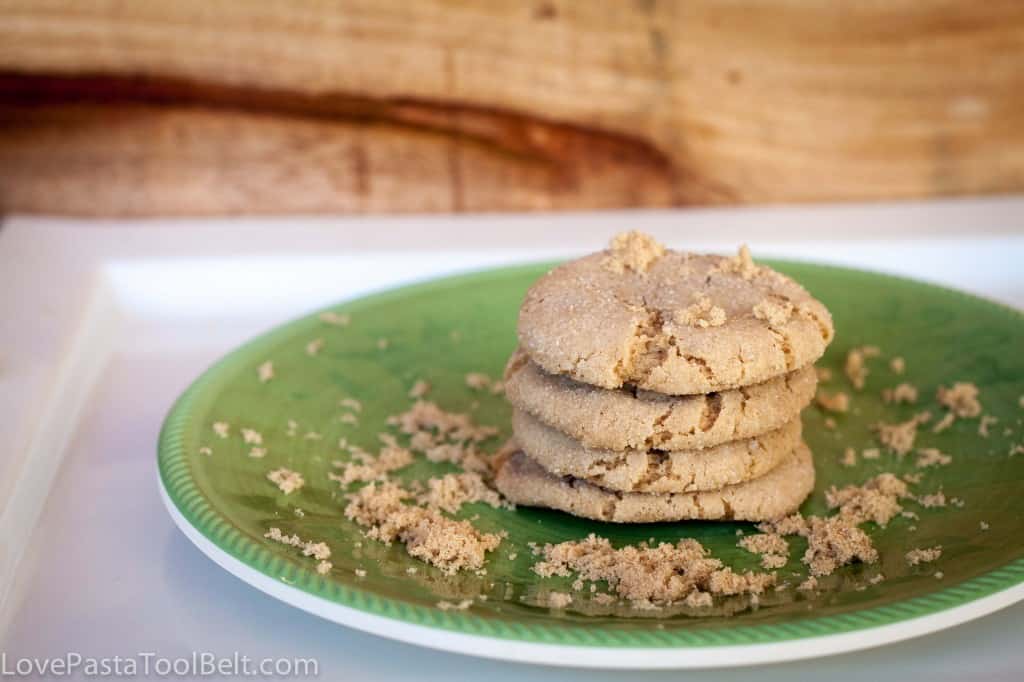 Adapted from: Sally's Baking Addiction
This recipe can also been seen on: The Best Blogger Recipes Gallery