One of Tyler's favorite things to make is Grilled Portobellos. So today I am letting him take over the blog and share one of his favorite things to grill. He loves to have these portobello's over steak especially or sometimes just on the side. One of his favorite restaurants to visit is Texas Roadhouse and he loves to get his steak covered in mushrooms. Since we don't live near one anymore he has started making his own a lot more. Head on down and check out his recipe for delicious grilled portobellos.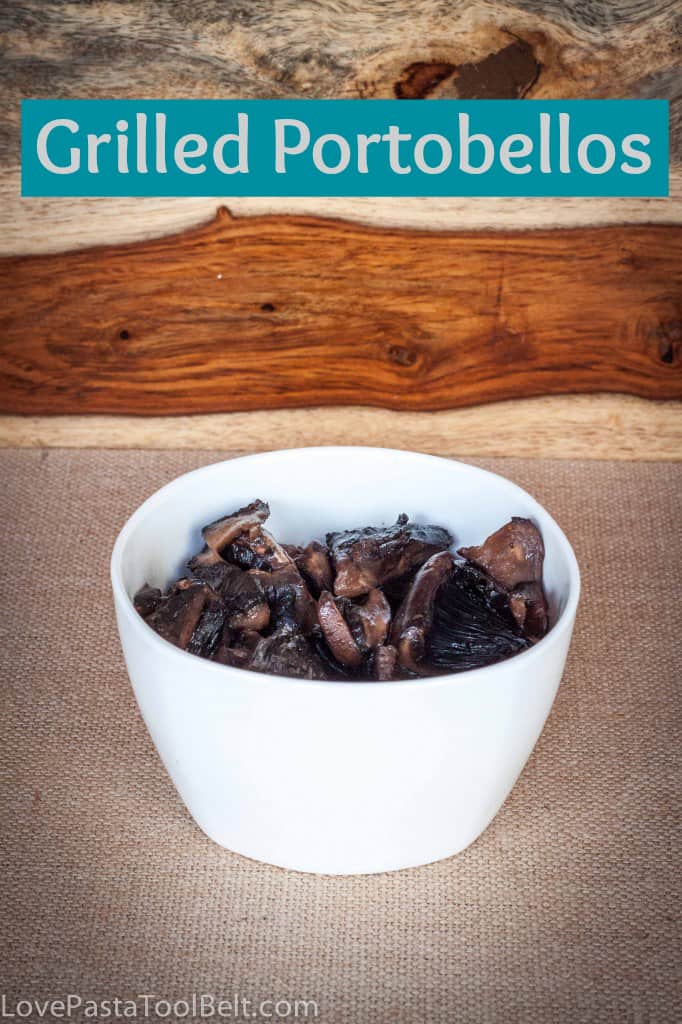 Ingredients
12" piece of aluminum foil
3 portobello mushroom caps, diced
6 tablespoons of butter
salt and pepper (to taste)
Instructions
Take the aluminum foil and form it into a bowl shape - use a bowl and line the aluminum foil into it, this will make the bowl shape very easily.
Dice the mushroom caps into 1-2" cubes, and place them in the aluminum foil bowl.
Evenly spread the 6 tablespoons of butter around the bowl. No need to melt it, just place them evenly around the mushrooms, and let the grill heat melt it.
Salt and pepper to taste.
Rest the bowl on the top rack of the grill, stirring occasionally, while main course cooks. (10 min)
For final 5-10 minutes place the bowl directly over the heat, stirring the mushrooms constantly.
After 15-20 minutes on the grill (10 on top rack and 5-10 on the grill) the diced mushrooms should appear dark, almost black and the butter should be almost all absorbed.
Server over steak, or on the side, and enjoy!
https://lovepastatoolbelt.com/2014/07/grilled-portobellos/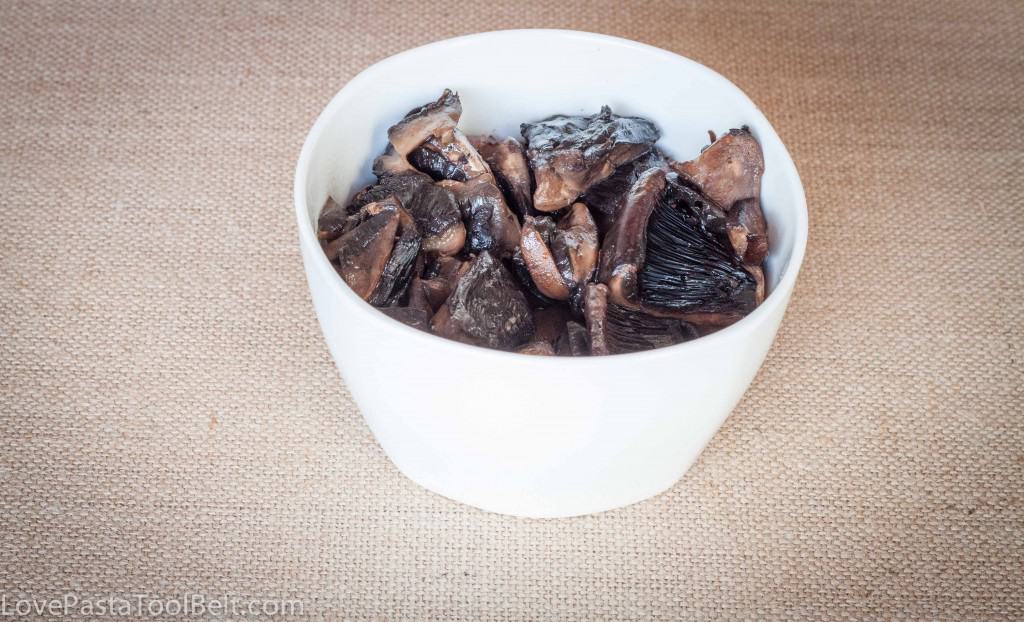 I hope you guys will enjoy one of Tyler's favorite recipes! I always like to share things that he loves. He is my biggest blog supporter and always helping me with the blog. Without him my pictures would be unedited, my recipes would be bland and my grammar would not be checked. He's the best :). While you're here you should check out another recipe he made that incorporates these portobello mushrooms! Tell me, do you have a favorite recipe that incorporates mushrooms?