I've been eyeing those beautiful silver and gold mason jars for a while. I finally decided to take a go at the DIY Spray Painted Mason Jars and they did not disappoint.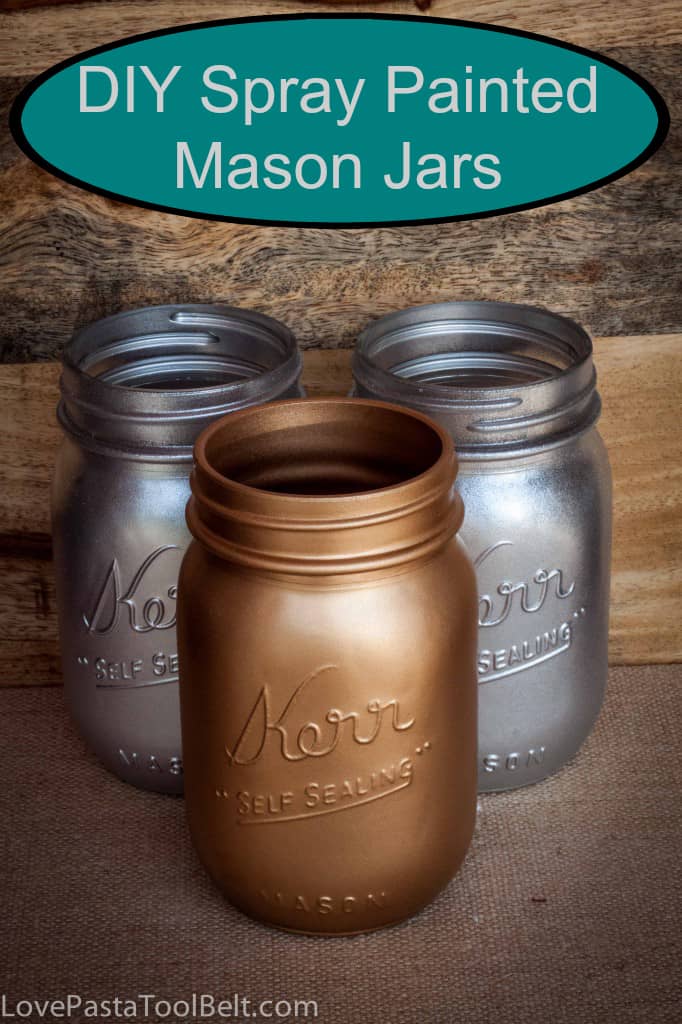 My little sister was in town over the summer for a week and she spent the last half of the week at my house. She's redoing her room so I wanted to help her make some cute decor for her new room. We decided to head over to the craft store and just wing it. We picked up some canvases to paint and then some mason jars to spray paint. We did hers orange because her comforter is a pink/purple/orange/blue theme. It looks super cute all done! I knew I wanted to spray paint my mason jars silver and gold so I picked up those colors.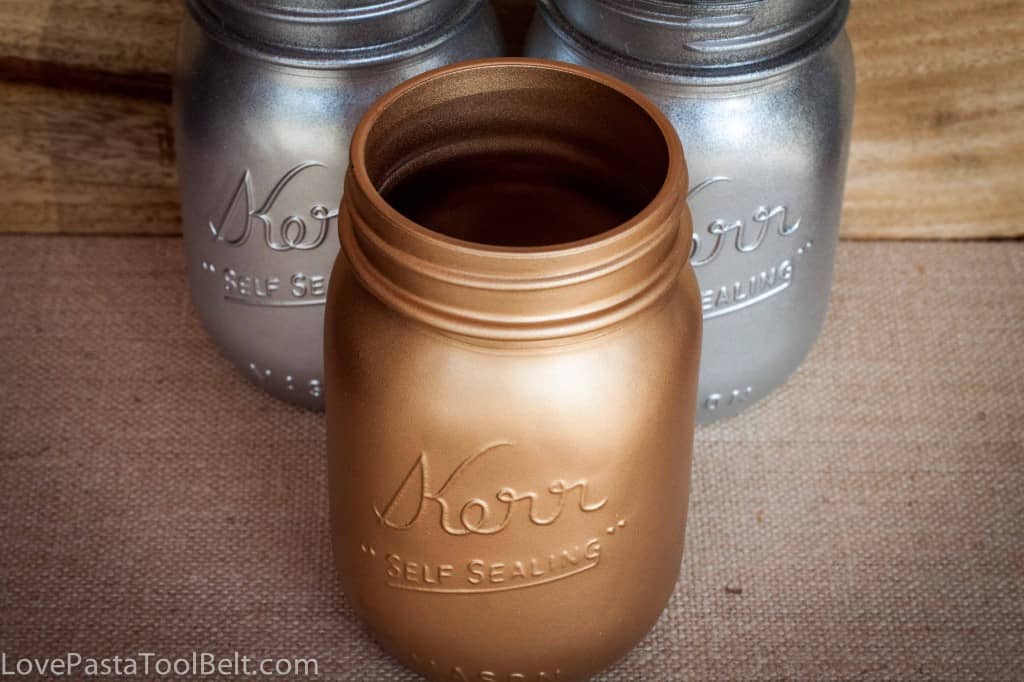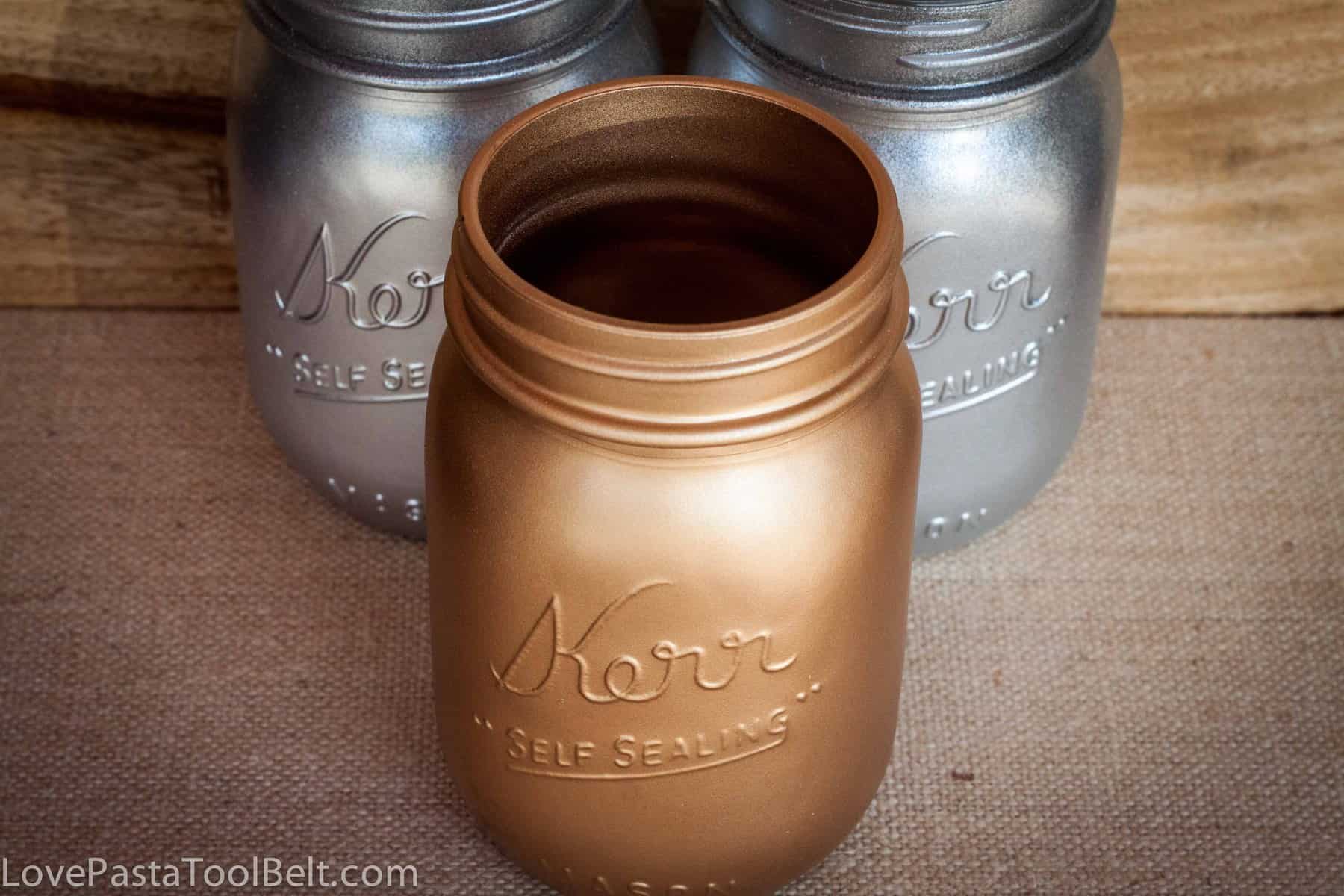 Supplies:
-Mason Jars
-Krylon Metallic Spray Paint
-Krylon Crystal Clear Acrylic Coating
Directions:
1. Place your mason jars on paper upside down
2. Spray paint with the metallic spray paint a couple coats until completely covered
3. Allow the spray paint to completely dry
4. Spray the mason jars with the crystal clear acrylic coating to keep from scratching
5. Allow jars to dry completely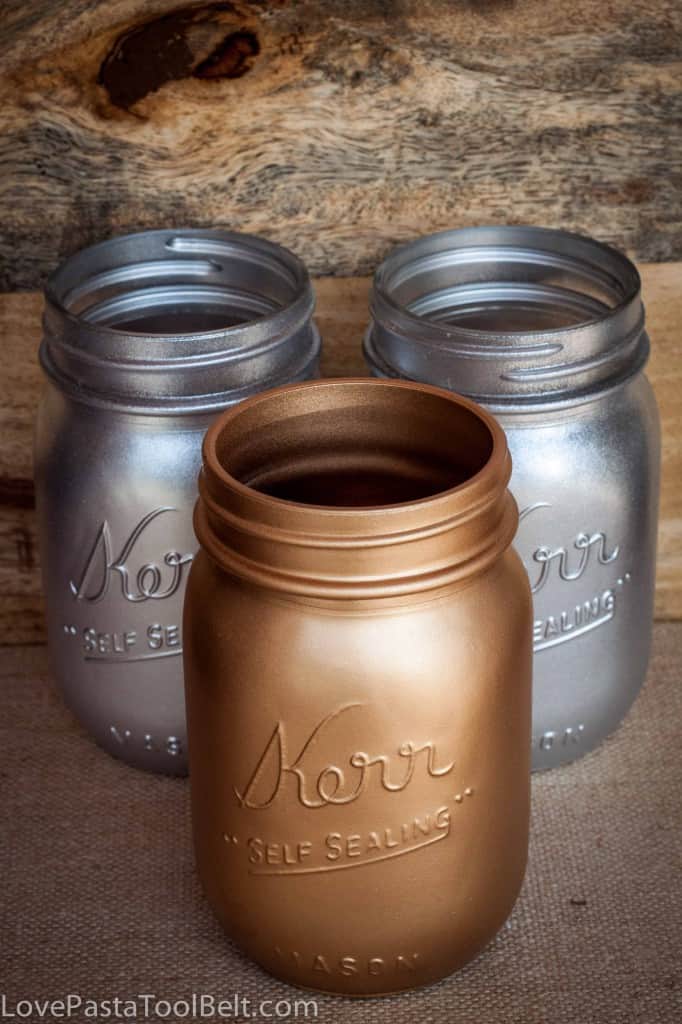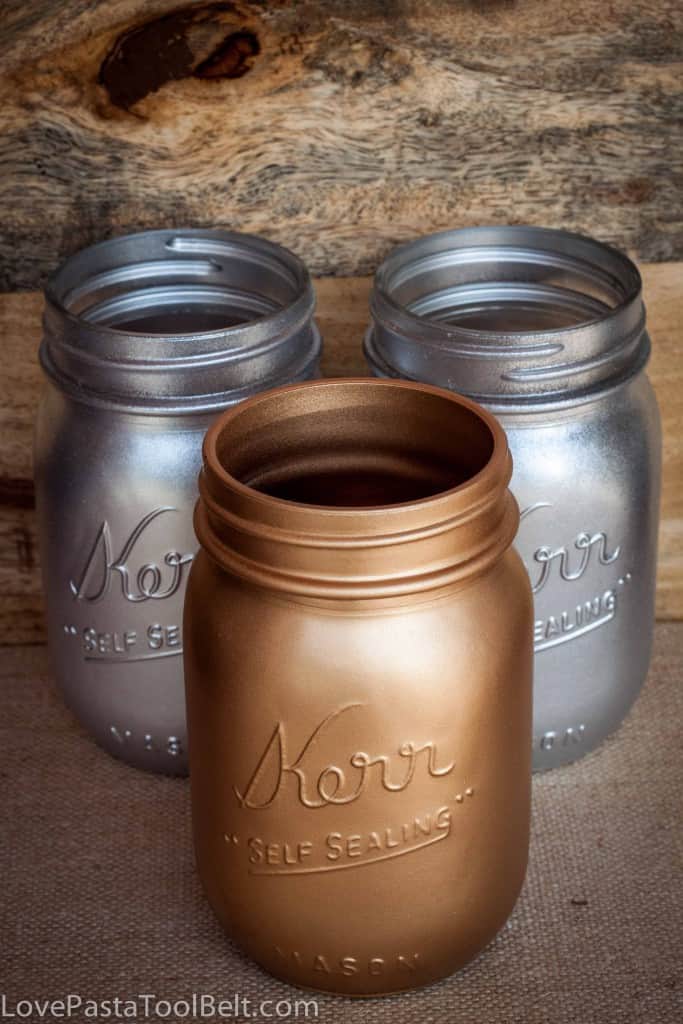 This is such an easy project and I love how cute they look. I am using the silver ones on my mantle and the gold one is my pen holder for my for my new desk. There are so many ways to use these jars. What would you use them for?