This shop has been compensated by Collective Bias, Inc. and its advertiser. All opinions are mine alone. #CollectiveBias #TeamJellO
Can you believe college game day is right around the corner? Can you smell it in the air? You definitely can in our house. As I've said before Tyler has been counting down the days since the start of last season. Today I wanted to share with you a little about our family rivalry and some delicious Game Day Food with Jell-O.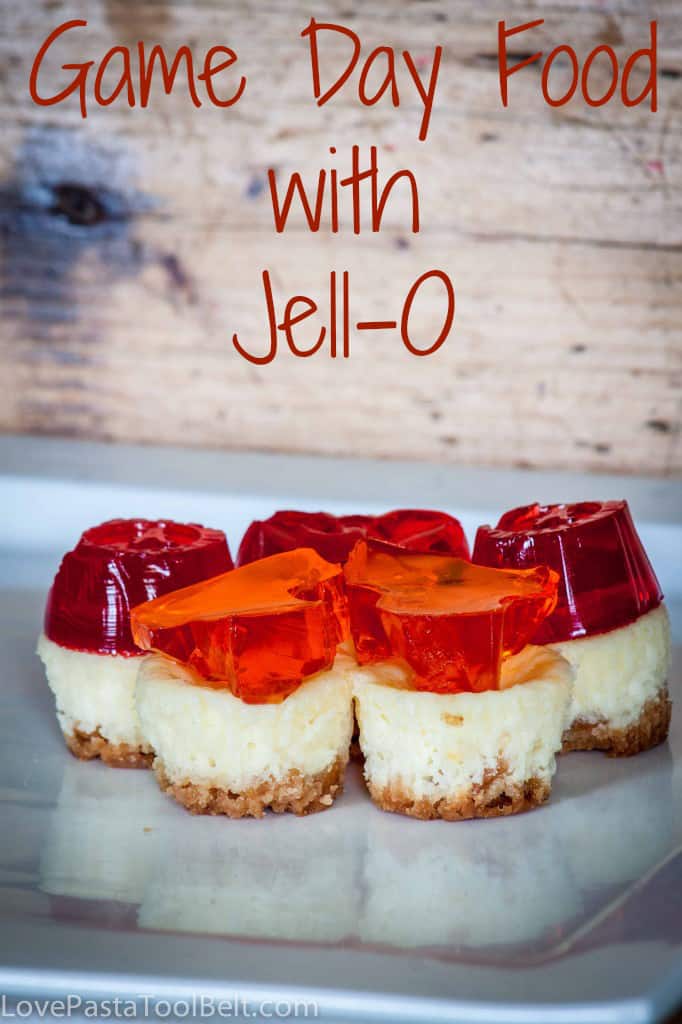 Tyler is a born and raised, die hard Tennessee Vols fan. I was raised in the great state of Alabama the daughter of a Georgia Tech graduate who is also a fan of the team. But living in Alabama I really had to make a choice, Auburn or Alabama? I made the smarter choice and chose Alabama, Roll Tide Roll. When Tyler was 10 years old Alabama beat Tennessee and he told his Grandmother that he would never enter the state of Alabama. He never did until he fell in love with a girl from Alabama. We both love our teams so we spend our fall weekends watching as much football as possible.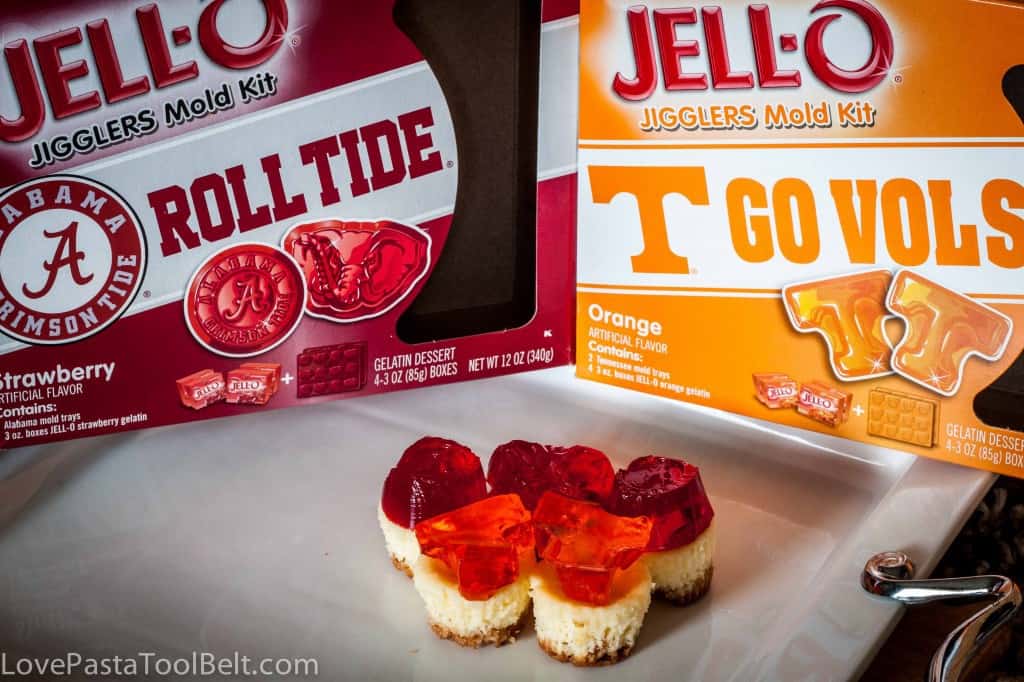 We love to have some delicious game day food and what better way to show our rivalry than with these fun Jell-O University Molds. I love how cute these are and when I saw them I knew I had to get the Tennessee and Alabama molds. Since I live in Vol country right now I had to buy them online from Wal-Mart. But some of Jell-O University Mold Kits can be found for the local University team in stores. I decided that these cute Jell-O molds would be made perfect on top of some mini-cheesecakes!
Game Day Food with JELL-O
Ingredients
6 oz. cream cheese
1/4 cup + 1/8 cup white sugar
1/2 teaspoon vanilla
1/2 cup Crush Vanilla Wafers
2 TBSP Butter, melted
Instructions
Line mini-muffin tins with liners
Pour 1 teaspoon of crushed vanilla wafers into each mini-muffin liner
Pour 1/2 teaspoon melted butter over mini-muffin tin of crushed vanilla wafers
Put 6 oz. cream cheese, sugar and vanilla into a bowl
Mix with mixer on high speed until light and fluffy
Pour cream cheese mixture into muffin tins
Bake at 350 for 15 minutes
Allow to cool and set and then put in refrigerator
Follow instructions on Jell-O molds box for Jell-O
Top cheesecake with Jell-O
https://lovepastatoolbelt.com/2014/08/game-day-food-jell-o/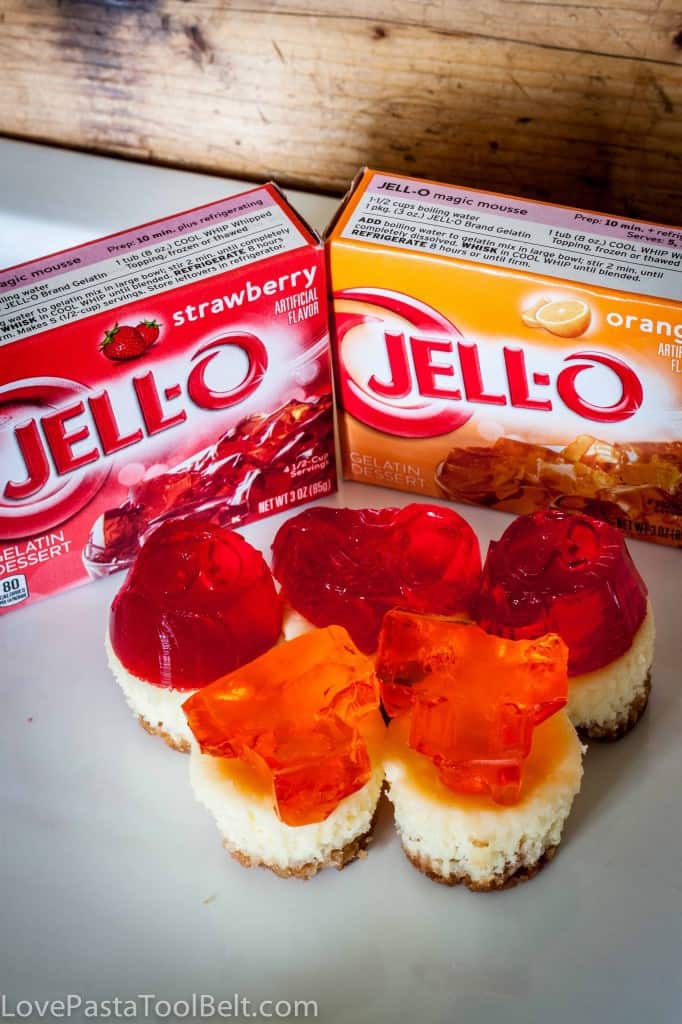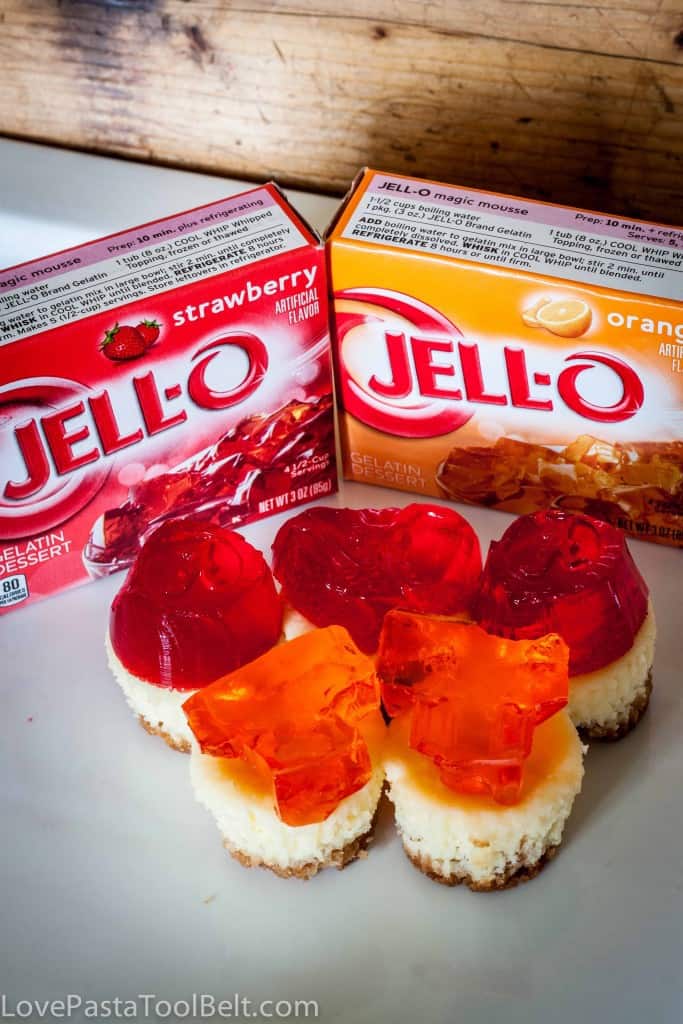 The great thing about the Jell-O molds is that they come complete with the Jell-o packs and the instructions! When you're removing the Jell-O from the molds I found it easiest to cut around the edges then just pop them out with your fingers. I failed on a couple trying to use a spoon or knife then discovered how easy it was to just use your fingers, go figure right?!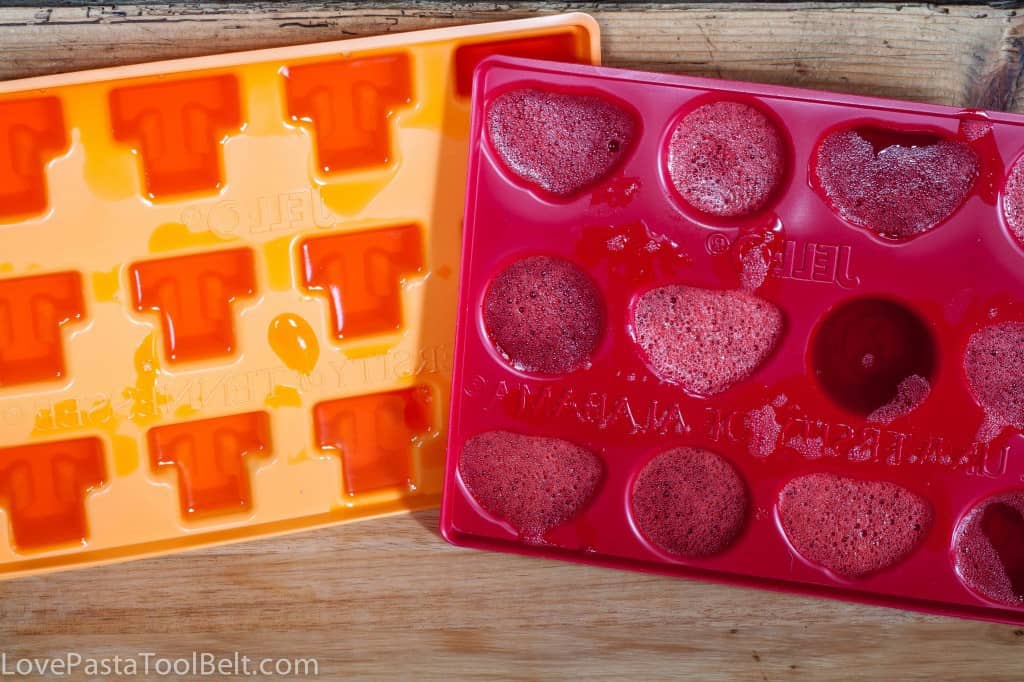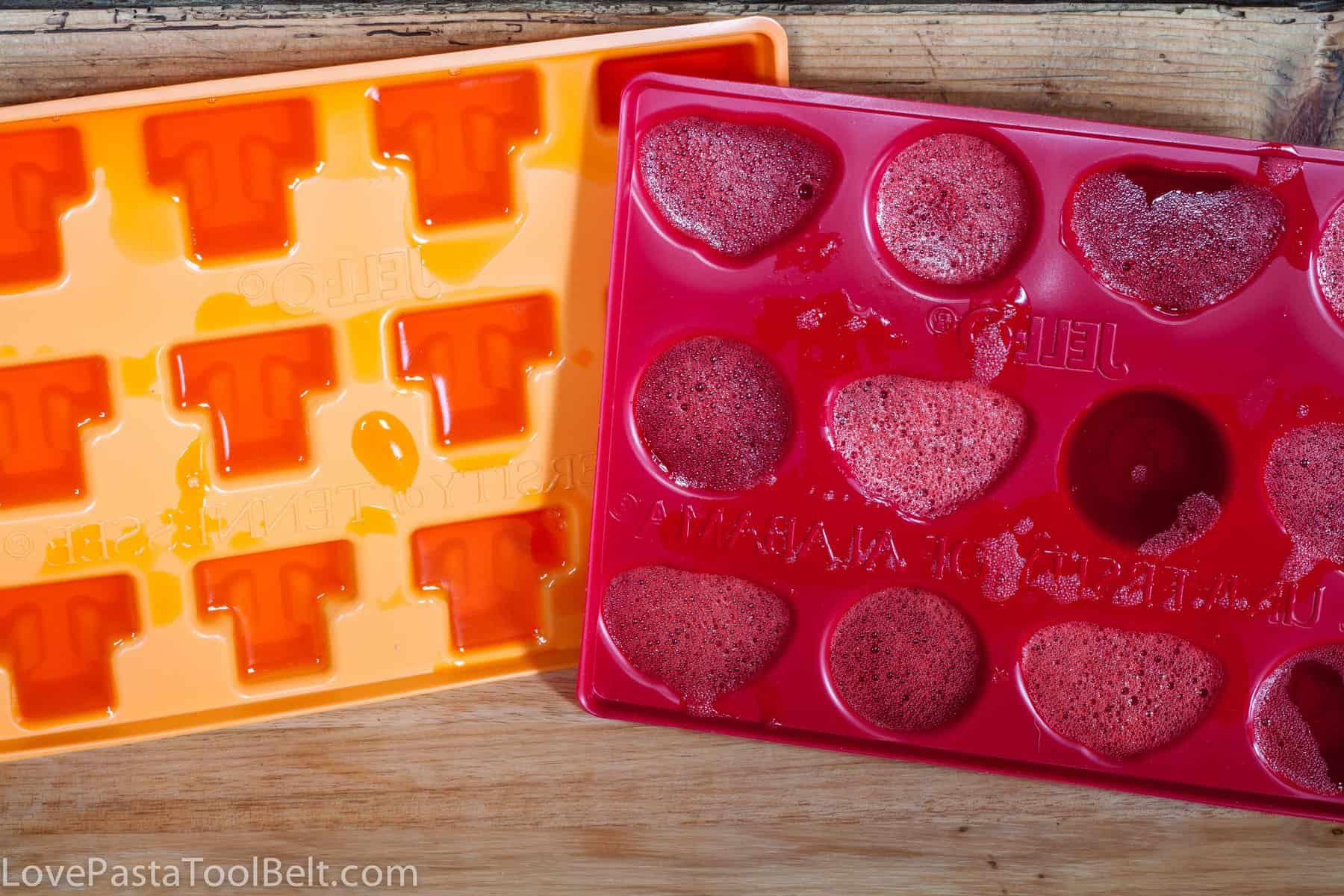 I loved how cute these Jell-O molds are what a great way to display your team spirit at your next tail gating or football party. Tell me, which team do you root for? And do you have any big rivalries in your house?